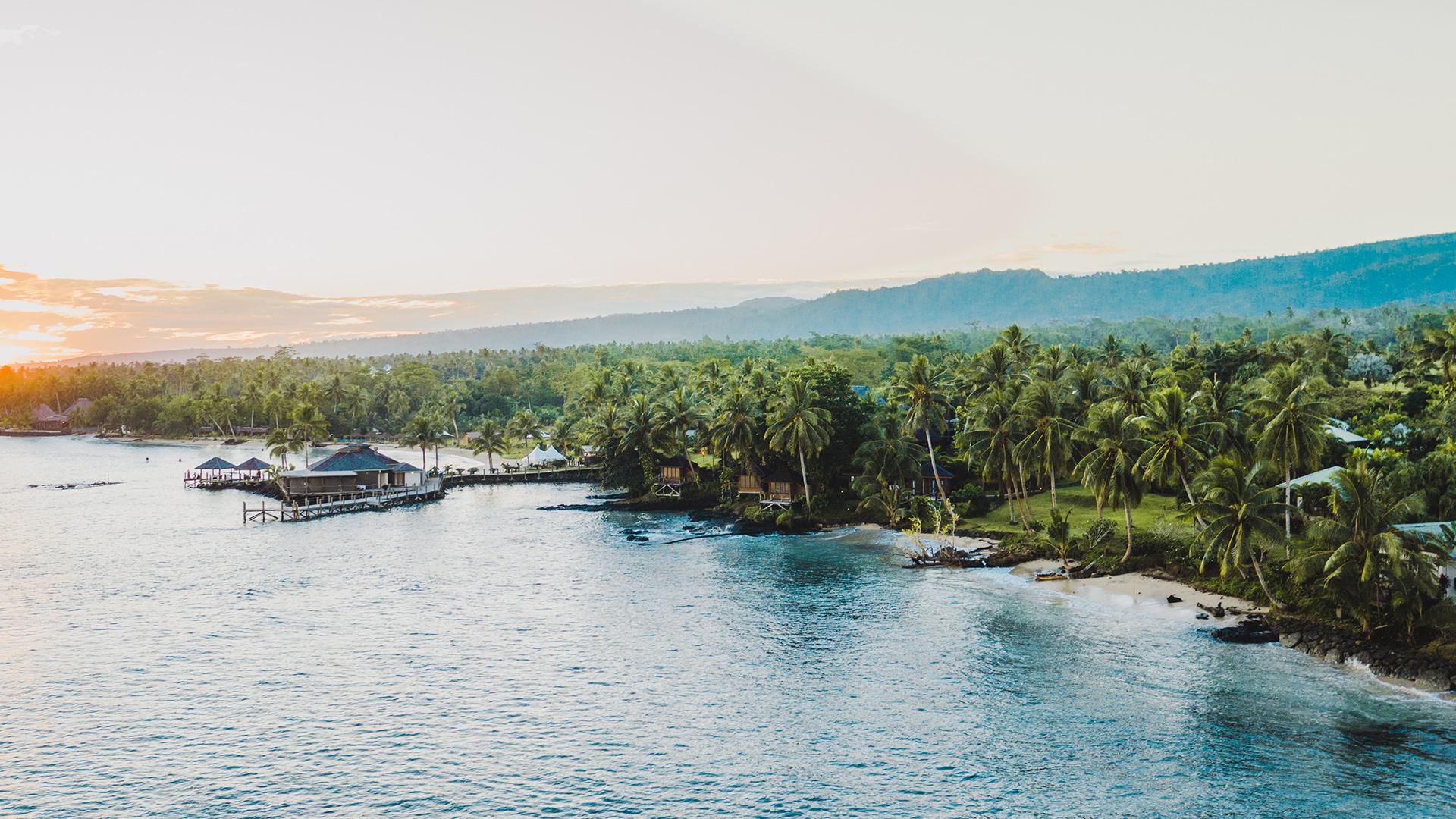 Blissful Samoa Island Escape with Decadent Dining
Travel until
Buy now, choose dates later
Lock it in today, choose dates when you're ready
Uncover a slice of tropical paradise where azure waters lap fine, white sands, staying in a luxurious beachfront oasis: Sinalei Reef Resort & Spa – a child-free paradise nestled within a sheltered lagoon on the south coast of the Samoan island of Upolu. Discover breathtaking natural beauty closeby, including the postcard-perfect To-Sua Trench sinkhole – an Instagrammer's dream with its aquamarine pool framed by verdant hanging greenery – waterfalls and sliding rocks, not to mention excellent surfing.
Experience the ultimate island escape and indulge with daily tropical breakfast and daily afternoon tea, a two-course dinner, a Saturday BBQ buffet dinner, an à la carte lunch during your stay, a 30-minute massage per person, a welcome drink on arrival, a signature cocktail each and convenient return airport transfers. Plus, discover more of Samoa's rich culture with a visit to a local village included in your package.
⏱Buy now, book later: Secure this deal now and choose your travel dates when you're ready (see Fine Print for details).
package Options
ISLAND ESCAPE
Traditional Garden View Villa
Inclusion highlights:
Inclusions valid for two adults
Daily tropical breakfast
Daily afternoon tea with sweet and savoury treats
A romantic two-course dinner at Ava I Toga or Laumoso'oi Restaurant
OCEANVIEW UPGRADE
Traditional Ocean View Villa
Inclusion highlights:
Inclusions valid for two adults
Daily tropical breakfast
Daily afternoon tea with sweet and savoury treats
A romantic two-course dinner at Ava I Toga or Laumoso'oi Restaurant
TROPICAL UPGRADE
Superior Garden View Villa
Inclusion highlights:
Inclusions valid for two adults
Daily tropical breakfast
Daily afternoon tea with sweet and savoury treats
A romantic two-course dinner at Ava I Toga or Laumoso'oi Restaurant
SUPERIOR OCEANVIEW UPGRADE
Superior Ocean View Villa
Inclusion highlights:
Inclusions valid for two adults
Daily tropical breakfast
Daily afternoon tea with sweet and savoury treats
A romantic two-course dinner at Ava I Toga or Laumoso'oi Restaurant
VIP UPGRADE
One Bedroom Ocean View Villa
Inclusion highlights:
Inclusions valid for two adults
Daily tropical breakfast
Daily afternoon tea with sweet and savoury treats
A romantic two-course dinner at Ava I Toga or Laumoso'oi Restaurant
BEACHFRONT UPGRADE
Beachfront Villa
Inclusion highlights:
Inclusions valid for two adults
Daily tropical breakfast
Daily afternoon tea with sweet and savoury treats
A romantic two-course dinner at Ava I Toga or Laumoso'oi Restaurant