1 to 7 Nights
packages available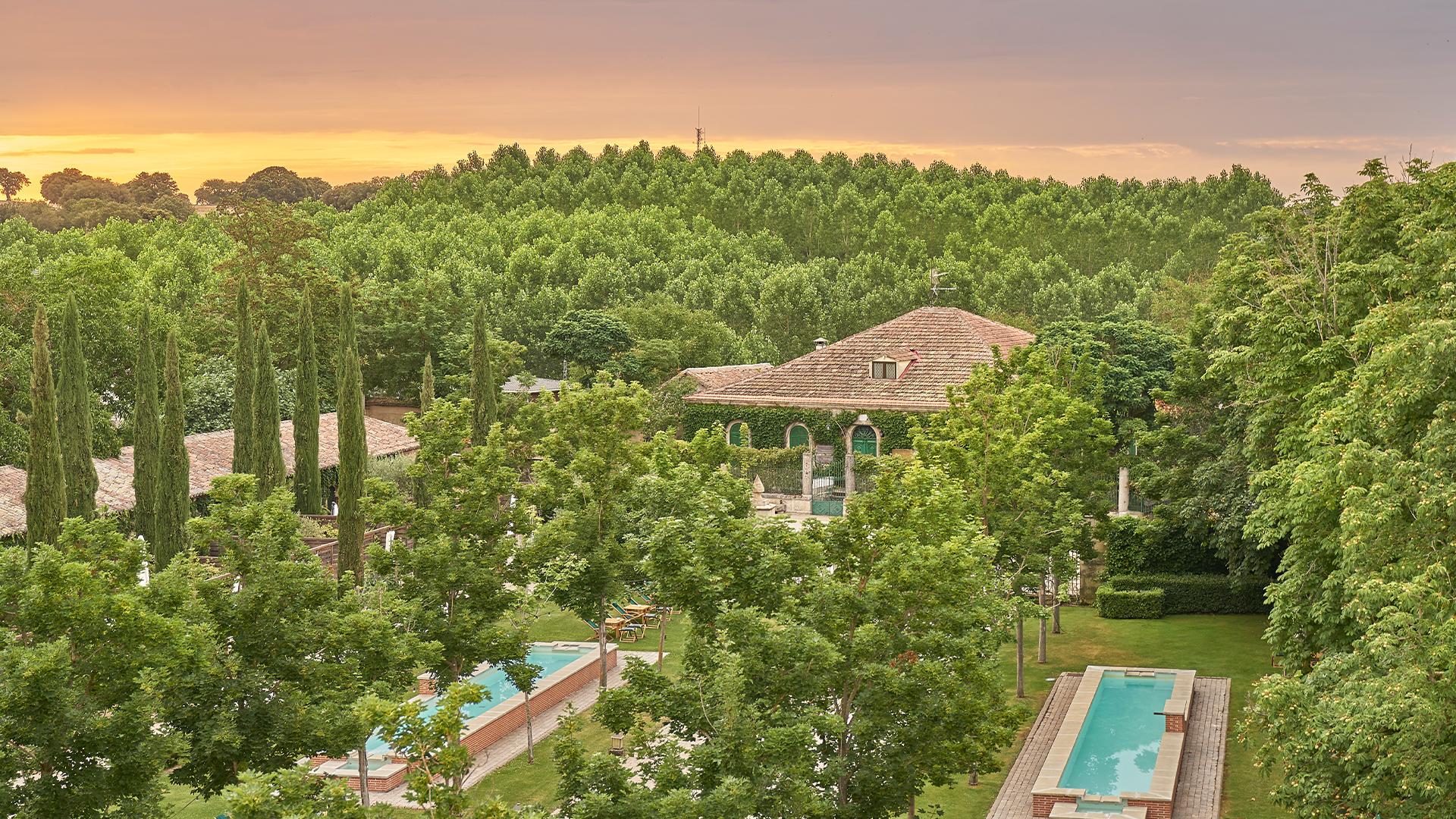 Hacienda Zorita Wine Hotel & Organic Farm
Five-Star Spanish Countryside Vineyard Escape with Daily Breakfast & Wine Tasting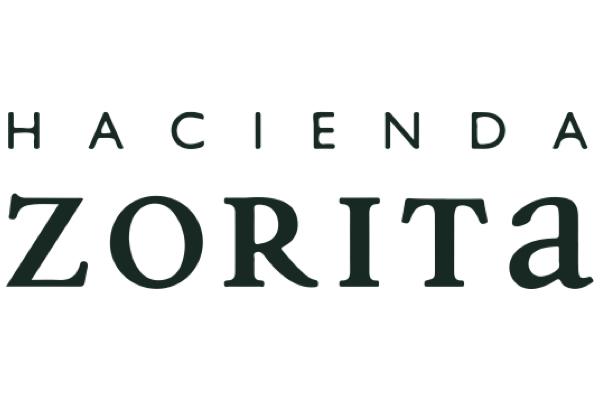 A true paradise for wine and food lovers, Hacienda Zorita Wine Hotel & Organic Farm is a peaceful oasis set amid the gorgeous vineyards of Spain's world-famous Douro Valley, right on the banks of River Tormes. Part of the prestigious Small Luxury Hotels of the World collection, Hacienda Zorita Wine Hotel & Organic Farm is a countryside haven where rich history and modern facilities go hand in hand. When you're not enjoying a wine tasting, take the 20-minute drive to UNESCO World Heritage-listed Salamanca, a mesmerising mix of art, history and vibrant modern life. Stroll the grand square of the city, considered one of the most beautiful plazas in all of Spain, wander the halls of the oldest library in Europe and embrace the Spanish lifestyle with vino and tapas in one of the city's overflowing bars.
Housed in a former Dominican monastery, dating back to the 14th century and reputedly once visited by Christopher Columbus, the hacienda boasts just 40 beautifully appointed rooms complete with original stone walls, magnificent oak beams and fine works of art. World-class service and contemporary facilities await, including an elegant wine bar, day spa specialising in wine therapy, stunning wine cellar and a glorious outdoor pool surrounded by serene grounds. The gourmet farm-to-table restaurant, Zorita's Kitchen, sources produce from the estate's 250-hectare organic farm, located just minutes from the hotel.
Luxury Escapes inclusions (select nights)
Enjoy wholesome daily à la carte breakfast at the gourmet farm-to-table Zorita's Kitchen
Learn the ancient art of winemaking during a complimentary winery visit and tasting for two
Make the most of a 10% discount on food at Zorita's Kitchen
Relax with 12pm early check-in and 4pm late checkout
Vineyard view upgrades available: wake to stunning views of the Spanish wine country when you upgrade to a Villa or Villa Deluxe Room.
1 to 7 Nights packages available
package Options

Select your package type
Camara Room
Relax in one of the Dominican cell rooms overlooking the river with a bathroom with bathtub or massage shower, and bathrobes
Size: 23 m²
Option 1
VINEYARD ESCAPE (REFUNDABLE)
Daily à la carte breakfast at the gourmet farm-to-table Zorita's Kitchen
Complimentary winery visit and tasting for two
10% discount on food at Zorita's Kitchen
Relax with 12pm early check-in and 4pm late checkout
Option 2
VINEYARD ESCAPE (NON-REFUNDABLE)
Daily à la carte breakfast at the gourmet farm-to-table Zorita's Kitchen
Complimentary winery visit and tasting for two
10% discount on food at Zorita's Kitchen
Relax with 12pm early check-in and 4pm late checkout
Deluxe Room
Decorated with original Provencal cabinets from Europe, the Deluxe Rooms are a combination of art and history, located in the main building with river views
Size: 25 m²
Option 1
DELUXE UPGRADE (REFUNDABLE)
Daily à la carte breakfast at the gourmet farm-to-table Zorita's Kitchen
Complimentary winery visit and tasting for two
10% discount on food at Zorita's Kitchen
Relax with 12pm early check-in and 4pm late checkout
Option 2
DELUXE UPGRADE (NON-REFUNDABLE)
Daily à la carte breakfast at the gourmet farm-to-table Zorita's Kitchen
Complimentary winery visit and tasting for two
10% discount on food at Zorita's Kitchen
Relax with 12pm early check-in and 4pm late checkout
Signature Suite
Savour your spacious Signature Suite, located in the main building with river views, featuring a sleeping area with king bed (twin upon request), a living area and a bathroom equipped with hydro massage bathtub
Size: 36 m²
Option 1
SUITE UPGRADE (REFUNDABLE)
Daily à la carte breakfast at the gourmet farm-to-table Zorita's Kitchen
Complimentary winery visit and tasting for two
10% discount on food at Zorita's Kitchen
Relax with 12pm early check-in and 4pm late checkout
Option 2
SUITE UPGRADE (NON-REFUNDABLE)
Daily à la carte breakfast at the gourmet farm-to-table Zorita's Kitchen
Complimentary winery visit and tasting for two
10% discount on food at Zorita's Kitchen
Relax with 12pm early check-in and 4pm late checkout
Villa Room
Enjoy your private terrace overlooking the vineyard, king or twin bedding and a bathroom with hydro-massage bathtub or shower
Size: 30 m²
Option 1
VILLA UPGRADE (REFUNDABLE)
Daily à la carte breakfast at the gourmet farm-to-table Zorita's Kitchen
Complimentary winery visit and tasting for two
10% discount on food at Zorita's Kitchen
Relax with 12pm early check-in and 4pm late checkout
Option 2
VILLA UPGRADE (NON-REFUNDABLE)
Daily à la carte breakfast at the gourmet farm-to-table Zorita's Kitchen
Complimentary winery visit and tasting for two
10% discount on food at Zorita's Kitchen
Relax with 12pm early check-in and 4pm late checkout
Villa Deluxe
Located next to the main building, overlooking the vineyard, Villa Deluxe rooms are ideal for guests looking for more space and comfort
Size: 53 m²
Option 1
VILLA DELUXE UPGRADE (REFUNDABLE)
Daily à la carte breakfast at the gourmet farm-to-table Zorita's Kitchen
Complimentary winery visit and tasting for two
10% discount on food at Zorita's Kitchen
Relax with 12pm early check-in and 4pm late checkout
Option 2
VILLA DELUXE UPGRADE (NON-REFUNDABLE)
Daily à la carte breakfast at the gourmet farm-to-table Zorita's Kitchen
Complimentary winery visit and tasting for two
10% discount on food at Zorita's Kitchen
Relax with 12pm early check-in and 4pm late checkout