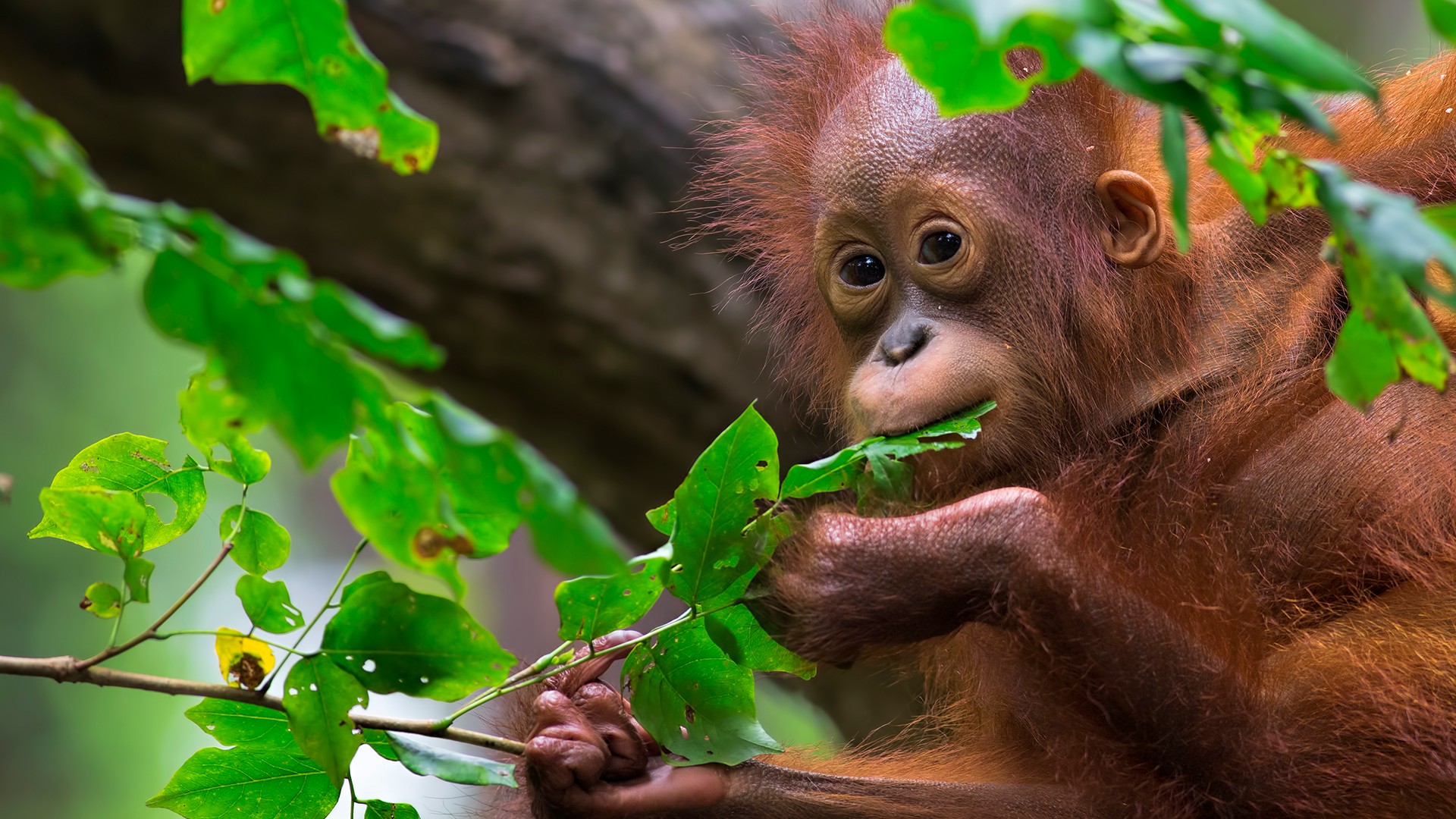 Borneo & Malaysia: 9-Day Luxury Small-Group Tour with Sepilok Orangutan Centre Visit & Penang & Ipoh Extension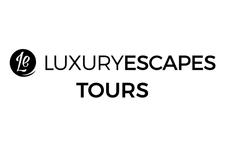 Experience the natural beauty of Borneo and cultural diversity of Malaysia on this nine-day luxury small-group tour (max. 16 travellers). Enjoy unforgettable animal encounters – including visits to the Bornean Sun Bear Conservation Centre and the Sepilok Orangutan Rehabilitation Centre – a foodie walking tour through the hidden alleys of Kuala Lumpur and a memorable boat cruise on the Lower Kinabatangan River, spotting wildlife along the way.
Includes accommodation in Malaysia's finest five-star hotels (including Shangri-La hotels in Kuala Lumpur and Kota Kinabalu), and boutique wilderness retreats, daily breakfast, a selection of dining experiences, all internal flights, expert English-speaking naturalist guides in Borneo and English-speaking local guides in Malaysia, private transportation in most locations, incredible insider experiences and more.
Your tour includes:
Eight nights of luxury accommodation, including the iconic Shangri-La Hotel in Kuala Lumpur and Shangri-La's Rasa Ria Resort in Kota Kinabalu
An internal flight from Kuala Lumpur, Malaysia to Sandakan, Borneo and from Sandakan to Kota Kinabalu
Daily breakfast and select dining experiences
A visit to the Bornean Sun Bear Conservation Centre, Sepilok Orangutan Rehabilitation Centre and Labuk Bay Proboscis Monkey Sanctuary, taking you up close to these beautiful, rare animals
A boat cruise on the Lower Kinabatangan River, spotting wildlife along the way
A food tour through Kuala Lumpur, exploring hidden alleys and tasting traditional Malay cuisine
A full day in historical Malacca, learning about the ancient spice trade and visiting mosques and temples
Private roundtrip airport transfers and private transportation throughout the tour (shared transfers on the lower Kinabatangan River)
Expert English-speaking naturalist guides
Insider experiences, sightseeing and entrance fees throughout the tour
Your journey takes you to: Kuala Lumpur – Malacca – Sandakan – Bornean Sun Bear Conservation Centre – Sepilok Orangutan Rehabilitation Centre – Kinabatangan River – Kota Kinabalu.
VIP upgrade: Take luxury to the next level and choose the VIP package for upgraded room types, offering ultra-luxe accommodation plus club access at selected Shangri-La hotels.
Penang and Ipoh extension available: Upgrade and extend your tour for six additional days in Malaysia, where you'll discover fascinating Penang, historic Ipoh and the mesmerising Tempurung Cave.
Book with Confidence: We work directly with our trusted partners and provide 24/7 customer service to ensure that no matter what happens, we're here to help. If your escape is affected by Covid-19 restrictions, we will do our best to assist you with a date change or provide you with a Luxury Escapes credit for another Limited Time Lux Exclusive accommodation, tour or cruise offer, less any unrecoverable costs; excludes flights. Find out more.
package Options
9 Days from
Includes taxes & fees
Sold out
Inclusion highlights:
Package valid for one person (twin share) – you MUST purchase two packages
Includes private room with ensuite throughout tour with king or queen bed, or two bed options
Eight nights of luxury accommodation, including two nights in the heart of Kuala Lumpur at the iconic Shangri-La Hotel, two nights at Kinabatangan Wetlands Resort and two nights of indulgent luxury at the stunning Shangri-La's Rasa Ria Resort in Kota Kinabalu
An internal flight from Kuala Lumpur, Malaysia to Sandakan, Borneo and from Sandakan to Kota Kinabalu
Daily breakfast and select dining experiences
A visit to the Bornean Sun Bear Conservation Centre, Sepilok Orangutan Rehabilitation Centre and Labuk Bay Proboscis Monkey Sanctuary, taking you up close to these beautiful, rare animals
A boat cruise on the Lower Kinabatangan River, spotting wildlife along the way
A food tour through Kuala Lumpur, exploring hidden alleys and tasting traditional Malay cuisine
A full day in historical Malacca, learning about the ancient spice trade and visiting mosques and temples
Private roundtrip airport transfers
Expert English-speaking naturalist guides, insider experiences, private transportation in most locations, sightseeing and entrance fees throughout the tour itinerary
Twin Share – VIP Upgrade – Low Season
9 Days from
Includes taxes & fees
Sold out
Inclusion highlights:
Package valid for one person (twin share) – you MUST purchase two packages
Upgraded room types, offering ultra-luxe accommodation, plus club access at Shangri-La Hotel, Kuala Lumpur
Includes private room with ensuite throughout tour with king or queen bed, or two bed options
Eight nights of luxury accommodation, including two nights in the heart of Kuala Lumpur at the iconic Shangri-La Hotel, two nights at Kinabatangan Wetlands Resort and two nights of indulgent luxury at the stunning Shangri-La's Rasa Ria Resort in Kota Kinabalu
An internal flight from Kuala Lumpur, Malaysia to Sandakan, Borneo and from Sandakan to Kota Kinabalu
Daily breakfast and select dining experiences
A visit to the Bornean Sun Bear Conservation Centre, Sepilok Orangutan Rehabilitation Centre and Labuk Bay Proboscis Monkey Sanctuary, taking you up close to these beautiful, rare animals
A boat cruise on the Lower Kinabatangan River, spotting wildlife along the way
A food tour through Kuala Lumpur, exploring hidden alleys and tasting traditional Malay cuisine
A full day in historical Malacca, learning about the ancient spice trade and visiting mosques and temples
Private roundtrip airport transfers
Expert English-speaking naturalist guides, insider experiences, private transportation in most locations, sightseeing and entrance fees throughout the tour itinerary
Twin Share Extension – Low Season
14 Days from
Includes taxes & fees
Sold out
Inclusion highlights:
Package valid for one person (twin share) – you MUST purchase two packages
Extension:
Five additional nights of luxury accommodation, including three nights at the opulent Shangri-La Rasa Sayang Resort in Penang, a stay in Malaysia's first luxury hot springs wellness retreat near Ipoh, and a night at the iconic Shangri-La Hotel in Kuala Lumpur
An internal flight between Kota Kinabalu, Borneo and Penang, Malaysia
Daily breakfast and select lunches and dinners
Explore Tempurung Cave, one of the world's largest limestone caves
A heritage street art trail walk in Ipoh
A Tropical Spice Garden tour followed by a traditional Malay cooking class in Penang
Your tour also includes:
Includes private room with ensuite throughout tour with king or queen bed, or two bed options
Eight nights of luxury accommodation, including two nights in the heart of Kuala Lumpur at the iconic Shangri-La Hotel, two nights at Kinabatangan Wetlands Resort and two nights of indulgent luxury at the stunning Shangri-La's Rasa Ria Resort in Kota Kinabalu
An internal flight from Kuala Lumpur, Malaysia to Sandakan, Borneo and from Sandakan to Kota Kinabalu
Daily breakfast and select dining experiences
A visit to the Bornean Sun Bear Conservation Centre, Sepilok Orangutan Rehabilitation Centre and Labuk Bay Proboscis Monkey Sanctuary, taking you up close to these beautiful, rare animals
A boat cruise on the Lower Kinabatangan River, spotting wildlife along the way
A food tour through Kuala Lumpur, exploring hidden alleys and tasting traditional Malay cuisine
A full day in historical Malacca, learning about the ancient spice trade and visiting mosques and temples
Private roundtrip airport transfers
Expert English-speaking naturalist guides, insider experiences, private transportation in most locations, sightseeing and entrance fees throughout the tour itinerary
Twin Share Extension – VIP Upgrade – Low Season
14 Days from
Includes taxes & fees
Sold out
Inclusion highlights:
Package valid for one person (twin share) – you MUST purchase two packages
Extension:
Five additional nights of luxury accommodation, including three nights at the opulent Shangri-La Rasa Sayang Resort in Penang, a stay in Malaysia's first luxury hot springs wellness retreat near Ipoh, and a night at the iconic Shangri-La Hotel in Kuala Lumpur
An internal flight between Kota Kinabalu, Borneo and Penang, Malaysia
Daily breakfast and select lunches and dinners
Explore Tempurung Cave, one of the world's largest limestone caves
A heritage street art trail walk in Ipoh
A Tropical Spice Garden tour followed by a traditional Malay cooking class in Penang
Your tour also includes:
Upgraded room types, offering ultra-luxe accommodation, plus club access at Shangri-La Hotel, Kuala Lumpur and Shangri-La's Rasa Sayang Resort, Penang
Includes private room with ensuite throughout tour with king or queen bed, or two bed options
Eight nights of luxury accommodation, including two nights in the heart of Kuala Lumpur at the iconic Shangri-La Hotel, two nights at Kinabatangan Wetlands Resort and two nights of indulgent luxury at the stunning Shangri-La's Rasa Ria Resort in Kota Kinabalu
An internal flight from Kuala Lumpur, Malaysia to Sandakan, Borneo and from Sandakan to Kota Kinabalu
Daily breakfast and select dining experiences
A visit to the Bornean Sun Bear Conservation Centre, Sepilok Orangutan Rehabilitation Centre and Labuk Bay Proboscis Monkey Sanctuary, taking you up close to these beautiful, rare animals
A boat cruise on the Lower Kinabatangan River, spotting wildlife along the way
A food tour through Kuala Lumpur, exploring hidden alleys and tasting traditional Malay cuisine
A full day in historical Malacca, learning about the ancient spice trade and visiting mosques and temples
Private roundtrip airport transfers
Expert English-speaking naturalist guides, insider experiences, private transportation in most locations, sightseeing and entrance fees throughout the tour itinerary
9 Days from
Includes taxes & fees
Sold out
Inclusion highlights:
Package valid for one person (twin share) – you MUST purchase two packages
Includes private room with ensuite throughout tour with king or queen bed, or two bed options
Eight nights of luxury accommodation, including two nights in the heart of Kuala Lumpur at the iconic Shangri-La Hotel, two nights at Kinabatangan Wetlands Resort and two nights of indulgent luxury at the stunning Shangri-La's Rasa Ria Resort in Kota Kinabalu
An internal flight from Kuala Lumpur, Malaysia to Sandakan, Borneo and from Sandakan to Kota Kinabalu
Daily breakfast and select dining experiences
A visit to the Bornean Sun Bear Conservation Centre, Sepilok Orangutan Rehabilitation Centre and Labuk Bay Proboscis Monkey Sanctuary, taking you up close to these beautiful, rare animals
A boat cruise on the Lower Kinabatangan River, spotting wildlife along the way
A food tour through Kuala Lumpur, exploring hidden alleys and tasting traditional Malay cuisine
A full day in historical Malacca, learning about the ancient spice trade and visiting mosques and temples
Private roundtrip airport transfers
Expert English-speaking naturalist guides, insider experiences, private transportation in most locations, sightseeing and entrance fees throughout the tour itinerary
Twin Share – VIP Upgrade – High Season
9 Days from
Includes taxes & fees
Sold out
Inclusion highlights:
Package valid for one person (twin share) – you MUST purchase two packages
Upgraded room types, offering ultra-luxe accommodation, plus club access at Shangri-La Hotel, Kuala Lumpur and Shangri-La's Rasa Sayang Resort, Penang
Includes private room with ensuite throughout tour with king or queen bed, or two bed options
Eight nights of luxury accommodation, including two nights in the heart of Kuala Lumpur at the iconic Shangri-La Hotel, two nights at Kinabatangan Wetlands Resort and two nights of indulgent luxury at the stunning Shangri-La's Rasa Ria Resort in Kota Kinabalu
An internal flight from Kuala Lumpur, Malaysia to Sandakan, Borneo and from Sandakan to Kota Kinabalu
Daily breakfast and select dining experiences
A visit to the Bornean Sun Bear Conservation Centre, Sepilok Orangutan Rehabilitation Centre and Labuk Bay Proboscis Monkey Sanctuary, taking you up close to these beautiful, rare animals
A boat cruise on the Lower Kinabatangan River, spotting wildlife along the way
A food tour through Kuala Lumpur, exploring hidden alleys and tasting traditional Malay cuisine
A full day in historical Malacca, learning about the ancient spice trade and visiting mosques and temples
Private roundtrip airport transfers
Expert English-speaking naturalist guides, insider experiences, private transportation in most locations, sightseeing and entrance fees throughout the tour itinerary
Twin Share Extension – High Season
14 Days from
Includes taxes & fees
Sold out
Inclusion highlights:
Package valid for one person (twin share) – you MUST purchase two packages
Extension:
Five additional nights of luxury accommodation, including three nights at the opulent Shangri-La Rasa Sayang Resort in Penang, a stay in Malaysia's first luxury hot springs wellness retreat near Ipoh, and a night at the iconic Shangri-La Hotel in Kuala Lumpur
An internal flight between Kota Kinabalu, Borneo and Penang, Malaysia
Daily breakfast and select lunches and dinners
Explore Tempurung Cave, one of the world's largest limestone caves
A heritage street art trail walk in Ipoh
A Tropical Spice Garden tour followed by a traditional Malay cooking class in Penang
Your tour also includes:
Includes private room with ensuite throughout tour with king or queen bed, or two bed options
Eight nights of luxury accommodation, including two nights in the heart of Kuala Lumpur at the iconic Shangri-La Hotel, two nights at Kinabatangan Wetlands Resort and two nights of indulgent luxury at the stunning Shangri-La's Rasa Ria Resort in Kota Kinabalu
An internal flight from Kuala Lumpur, Malaysia to Sandakan, Borneo and from Sandakan to Kota Kinabalu
Daily breakfast and select dining experiences
A visit to the Bornean Sun Bear Conservation Centre, Sepilok Orangutan Rehabilitation Centre and Labuk Bay Proboscis Monkey Sanctuary, taking you up close to these beautiful, rare animals
A boat cruise on the Lower Kinabatangan River, spotting wildlife along the way
A food tour through Kuala Lumpur, exploring hidden alleys and tasting traditional Malay cuisine
A full day in historical Malacca, learning about the ancient spice trade and visiting mosques and temples
Private roundtrip airport transfers
Expert English-speaking naturalist guides, insider experiences, private transportation in most locations, sightseeing and entrance fees throughout the tour itinerary
Twin Share Extension – VIP Upgrade – High Season
14 Days from
Includes taxes & fees
Sold out
Inclusion highlights:
Package valid for one person (twin share) – you MUST purchase two packages
Extension:
Five additional nights of luxury accommodation, including three nights at the opulent Shangri-La Rasa Sayang Resort in Penang, a stay in Malaysia's first luxury hot springs wellness retreat near Ipoh, and a night at the iconic Shangri-La Hotel in Kuala Lumpur
An internal flight between Kota Kinabalu, Borneo and Penang, Malaysia
Daily breakfast and select lunches and dinners
Explore Tempurung Cave, one of the world's largest limestone caves
A heritage street art trail walk in Ipoh
A Tropical Spice Garden tour followed by a traditional Malay cooking class in Penang
Your tour also includes:
Upgraded room types, offering ultra-luxe accommodation, plus club access at Shangri-La Hotel, Kuala Lumpur and Shangri-La's Rasa Sayang Resort, Penang
Includes private room with ensuite throughout tour with king or queen bed, or two bed options
Eight nights of luxury accommodation, including two nights in the heart of Kuala Lumpur at the iconic Shangri-La Hotel, two nights at Kinabatangan Wetlands Resort and two nights of indulgent luxury at the stunning Shangri-La's Rasa Ria Resort in Kota Kinabalu
An internal flight from Kuala Lumpur, Malaysia to Sandakan, Borneo and from Sandakan to Kota Kinabalu
Daily breakfast and select dining experiences
A visit to the Bornean Sun Bear Conservation Centre, Sepilok Orangutan Rehabilitation Centre and Labuk Bay Proboscis Monkey Sanctuary, taking you up close to these beautiful, rare animals
A boat cruise on the Lower Kinabatangan River, spotting wildlife along the way
A food tour through Kuala Lumpur, exploring hidden alleys and tasting traditional Malay cuisine
A full day in historical Malacca, learning about the ancient spice trade and visiting mosques and temples
Private roundtrip airport transfers
Expert English-speaking naturalist guides, insider experiences, private transportation in most locations, sightseeing and entrance fees throughout the tour itinerary
Solo Traveller – Low Season
9 Days from
Includes taxes & fees
Sold out
Inclusion highlights:
Package valid for one person (solo traveller)
Includes private room with ensuite throughout tour with king or queen bed, or two bed options
Eight nights of luxury accommodation, including two nights in the heart of Kuala Lumpur at the iconic Shangri-La Hotel, two nights at Kinabatangan Wetlands Resort and two nights of indulgent luxury at the stunning Shangri-La's Rasa Ria Resort in Kota Kinabalu
An internal flight from Kuala Lumpur, Malaysia to Sandakan, Borneo and from Sandakan to Kota Kinabalu
Daily breakfast and select dining experiences
A visit to the Bornean Sun Bear Conservation Centre, Sepilok Orangutan Rehabilitation Centre and Labuk Bay Proboscis Monkey Sanctuary, taking you up close to these beautiful, rare animals
A boat cruise on the Lower Kinabatangan River, spotting wildlife along the way
A food tour through Kuala Lumpur, exploring hidden alleys and tasting traditional Malay cuisine
A full day in historical Malacca, learning about the ancient spice trade and visiting mosques and temples
Private roundtrip airport transfers
Expert English-speaking naturalist guides, insider experiences, private transportation in most locations, sightseeing and entrance fees throughout the tour itinerary
Solo Traveller – VIP Upgrade – Low Season
9 Days from
Includes taxes & fees
Sold out
Inclusion highlights:
Package valid for one person (solo traveller)
Upgraded room types, offering ultra-luxe accommodation, plus club access at Shangri-La Hotel, Kuala Lumpur and Shangri-La's Rasa Sayang Resort, Penang
Includes private room with ensuite throughout tour with king or queen bed, or two bed options
Eight nights of luxury accommodation, including two nights in the heart of Kuala Lumpur at the iconic Shangri-La Hotel, two nights at Kinabatangan Wetlands Resort and two nights of indulgent luxury at the stunning Shangri-La's Rasa Ria Resort in Kota Kinabalu
An internal flight from Kuala Lumpur, Malaysia to Sandakan, Borneo and from Sandakan to Kota Kinabalu
Daily breakfast and select dining experiences
A visit to the Bornean Sun Bear Conservation Centre, Sepilok Orangutan Rehabilitation Centre and Labuk Bay Proboscis Monkey Sanctuary, taking you up close to these beautiful, rare animals
A boat cruise on the Lower Kinabatangan River, spotting wildlife along the way
A food tour through Kuala Lumpur, exploring hidden alleys and tasting traditional Malay cuisine
A full day in historical Malacca, learning about the ancient spice trade and visiting mosques and temples
Private roundtrip airport transfers
Expert English-speaking naturalist guides, insider experiences, private transportation in most locations, sightseeing and entrance fees throughout the tour itinerary
Solo Traveller Extension – Low Season
14 Days from
Includes taxes & fees
Sold out
Inclusion highlights:
Package valid for one person (solo traveller)
Extension:
Five additional nights of luxury accommodation, including three nights at the opulent Shangri-La Rasa Sayang Resort in Penang, a stay in Malaysia's first luxury hot springs wellness retreat near Ipoh, and a night at the iconic Shangri-La Hotel in Kuala Lumpur
An internal flight between Kota Kinabalu, Borneo and Penang, Malaysia
Daily breakfast and select lunches and dinners
Explore Tempurung Cave, one of the world's largest limestone caves
A heritage street art trail walk in Ipoh
A Tropical Spice Garden tour followed by a traditional Malay cooking class in Penang
Your tour also includes:
Includes private room with ensuite throughout tour with king or queen bed, or two bed options
Eight nights of luxury accommodation, including two nights in the heart of Kuala Lumpur at the iconic Shangri-La Hotel, two nights at Kinabatangan Wetlands Resort and two nights of indulgent luxury at the stunning Shangri-La's Rasa Ria Resort in Kota Kinabalu
An internal flight from Kuala Lumpur, Malaysia to Sandakan, Borneo and from Sandakan to Kota Kinabalu
Daily breakfast and select dining experiences
A visit to the Bornean Sun Bear Conservation Centre, Sepilok Orangutan Rehabilitation Centre and Labuk Bay Proboscis Monkey Sanctuary, taking you up close to these beautiful, rare animals
A boat cruise on the Lower Kinabatangan River, spotting wildlife along the way
A food tour through Kuala Lumpur, exploring hidden alleys and tasting traditional Malay cuisine
A full day in historical Malacca, learning about the ancient spice trade and visiting mosques and temples
Private roundtrip airport transfers
Expert English-speaking naturalist guides, insider experiences, private transportation in most locations, sightseeing and entrance fees throughout the tour itinerar
Solo Traveller Extension – VIP Upgrade – Low Season
14 Days from
Includes taxes & fees
Sold out
Inclusion highlights:
Package valid for one person (solo traveller)
Extension:
Five additional nights of luxury accommodation, including three nights at the opulent Shangri-La Rasa Sayang Resort in Penang, a stay in Malaysia's first luxury hot springs wellness retreat near Ipoh, and a night at the iconic Shangri-La Hotel in Kuala Lumpur
An internal flight between Kota Kinabalu, Borneo and Penang, Malaysia
Daily breakfast and select lunches and dinners
Explore Tempurung Cave, one of the world's largest limestone caves
A heritage street art trail walk in Ipoh
A Tropical Spice Garden tour followed by a traditional Malay cooking class in Penang
Your tour also includes:
Upgraded room types, offering ultra-luxe accommodation, plus club access at Shangri-La Hotel, Kuala Lumpur and Shangri-La's Rasa Sayang Resort, Penang
Includes private room with ensuite throughout tour with king or queen bed, or two bed options
Eight nights of luxury accommodation, including two nights in the heart of Kuala Lumpur at the iconic Shangri-La Hotel, two nights at Kinabatangan Wetlands Resort and two nights of indulgent luxury at the stunning Shangri-La's Rasa Ria Resort in Kota Kinabalu
An internal flight from Kuala Lumpur, Malaysia to Sandakan, Borneo and from Sandakan to Kota Kinabalu
Daily breakfast and select dining experiences
A visit to the Bornean Sun Bear Conservation Centre, Sepilok Orangutan Rehabilitation Centre and Labuk Bay Proboscis Monkey Sanctuary, taking you up close to these beautiful, rare animals
A boat cruise on the Lower Kinabatangan River, spotting wildlife along the way
A food tour through Kuala Lumpur, exploring hidden alleys and tasting traditional Malay cuisine
A full day in historical Malacca, learning about the ancient spice trade and visiting mosques and temples
Private roundtrip airport transfers
Expert English-speaking naturalist guides, insider experiences, private transportation in most locations, sightseeing and entrance fees throughout the tour itinerary
Solo Traveller – High Season
9 Days from
Includes taxes & fees
Sold out
Inclusion highlights:
Package valid for one person (solo traveller)
Includes private room with ensuite throughout tour with king or queen bed, or two bed options
Eight nights of luxury accommodation, including two nights in the heart of Kuala Lumpur at the iconic Shangri-La Hotel, two nights at Kinabatangan Wetlands Resort and two nights of indulgent luxury at the stunning Shangri-La's Rasa Ria Resort in Kota Kinabalu
An internal flight from Kuala Lumpur, Malaysia to Sandakan, Borneo and from Sandakan to Kota Kinabalu
Daily breakfast and select dining experiences
A visit to the Bornean Sun Bear Conservation Centre, Sepilok Orangutan Rehabilitation Centre and Labuk Bay Proboscis Monkey Sanctuary, taking you up close to these beautiful, rare animals
A boat cruise on the Lower Kinabatangan River, spotting wildlife along the way
A food tour through Kuala Lumpur, exploring hidden alleys and tasting traditional Malay cuisine
A full day in historical Malacca, learning about the ancient spice trade and visiting mosques and temples
Private roundtrip airport transfers
Expert English-speaking naturalist guides, insider experiences, private transportation in most locations, sightseeing and entrance fees throughout the tour itinerary
Solo Traveller – VIP Upgrade – High Season
9 Days from
Includes taxes & fees
Sold out
Inclusion highlights:
Package valid for one person (solo traveller)
Upgraded room types, offering ultra-luxe accommodation, plus club access at Shangri-La Hotel, Kuala Lumpur and Shangri-La's Rasa Sayang Resort, Penang
Includes private room with ensuite throughout tour with king or queen bed, or two bed options
Eight nights of luxury accommodation, including two nights in the heart of Kuala Lumpur at the iconic Shangri-La Hotel, two nights at Kinabatangan Wetlands Resort and two nights of indulgent luxury at the stunning Shangri-La's Rasa Ria Resort in Kota Kinabalu
An internal flight from Kuala Lumpur, Malaysia to Sandakan, Borneo and from Sandakan to Kota Kinabalu
Daily breakfast and select dining experiences
A visit to the Bornean Sun Bear Conservation Centre, Sepilok Orangutan Rehabilitation Centre and Labuk Bay Proboscis Monkey Sanctuary, taking you up close to these beautiful, rare animals
A boat cruise on the Lower Kinabatangan River, spotting wildlife along the way
A food tour through Kuala Lumpur, exploring hidden alleys and tasting traditional Malay cuisine
A full day in historical Malacca, learning about the ancient spice trade and visiting mosques and temples
Private roundtrip airport transfers
Expert English-speaking naturalist guides, insider experiences, private transportation in most locations, sightseeing and entrance fees throughout the tour itinerary
Solo Traveller Extension – High Season
14 Days from
Includes taxes & fees
Sold out
Inclusion highlights:
Package valid for one person (solo traveller)
Extension:
Five additional nights of accommodation, including three nights at the opulent Shangri-La Rasa Sayang Resort in Penang, a stay in Malaysia's first luxury hot springs wellness retreat near Ipoh, and a night at the iconic Shangri-La Hotel in Kuala Lumpur
An internal flight between Kota Kinabalu, Borneo and Penang, Malaysia
Daily breakfast and select lunches and dinners
Explore Tempurung Cave, one of the world's largest limestone caves
A heritage street art trail walk in Ipoh
A Tropical Spice Garden tour followed by a traditional Malay cooking class in Penang
Your tour also includes:
Includes private room with ensuite throughout tour with king or queen bed, or two bed options
Eight nights of luxury accommodation, including two nights in the heart of Kuala Lumpur at the iconic Shangri-La Hotel, two nights at Kinabatangan Wetlands Resort and two nights of indulgent luxury at the stunning Shangri-La's Rasa Ria Resort in Kota Kinabalu
An internal flight from Kuala Lumpur, Malaysia to Sandakan, Borneo and from Sandakan to Kota Kinabalu
Daily breakfast and select dining experiences
A visit to the Bornean Sun Bear Conservation Centre, Sepilok Orangutan Rehabilitation Centre and Labuk Bay Proboscis Monkey Sanctuary, taking you up close to these beautiful, rare animals
A boat cruise on the Lower Kinabatangan River, spotting wildlife along the way
A food tour through Kuala Lumpur, exploring hidden alleys and tasting traditional Malay cuisine
A full day in historical Malacca, learning about the ancient spice trade and visiting mosques and temples
Private roundtrip airport transfers
Expert English-speaking naturalist guides, insider experiences, private transportation in most locations, sightseeing and entrance fees throughout the tour itinerary
Solo Traveller Extension – VIP Upgrade – High Season
14 Days from
Includes taxes & fees
Sold out
Inclusion highlights:
Package valid for one person (solo traveller)
Extension:
Five nights' accommodation in luxury hotels, including three nights at the opulent Shangri-La Rasa Sayang Resort in Penang, a stay in Malaysia's first luxury hot springs wellness retreat near Ipoh, and a night at the iconic Shangri-La Hotel in Kuala Lumpur
An internal flight between Kota Kinabalu, Borneo and Penang, Malaysia
Daily breakfast and select lunches and dinners
Explore Tempurung Cave, one of the world's largest limestone caves
A heritage street art trail walk in Ipoh
A Tropical Spice Garden tour followed by a traditional Malay cooking class in Penang
Your tour also includes:
Upgraded room types, offering ultra-luxe accommodation, plus club access at Shangri-La Hotel, Kuala Lumpur and Shangri-La's Rasa Sayang Resort, Penang
Includes private room with ensuite throughout tour with king or queen bed, or two bed options
Eight nights of luxury accommodation, including two nights in the heart of Kuala Lumpur at the iconic Shangri-La Hotel, two nights at Kinabatangan Wetlands Resort and two nights of indulgent luxury at the stunning Shangri-La's Rasa Ria Resort in Kota Kinabalu
An internal flight from Kuala Lumpur, Malaysia to Sandakan, Borneo and from Sandakan to Kota Kinabalu
Daily breakfast and select dining experiences
A visit to the Bornean Sun Bear Conservation Centre, Sepilok Orangutan Rehabilitation Centre and Labuk Bay Proboscis Monkey Sanctuary, taking you up close to these beautiful, rare animals
A boat cruise on the Lower Kinabatangan River, spotting wildlife along the way
A food tour through Kuala Lumpur, exploring hidden alleys and tasting traditional Malay cuisine
A full day in historical Malacca, learning about the ancient spice trade and visiting mosques and temples
Private roundtrip airport transfers
Expert English-speaking naturalist guides, insider experiences, private transportation in most locations, sightseeing and entrance fees throughout the tour itinerary