Wadi Shatan and ...

Wadi Shatan and Wakan village full-day private tour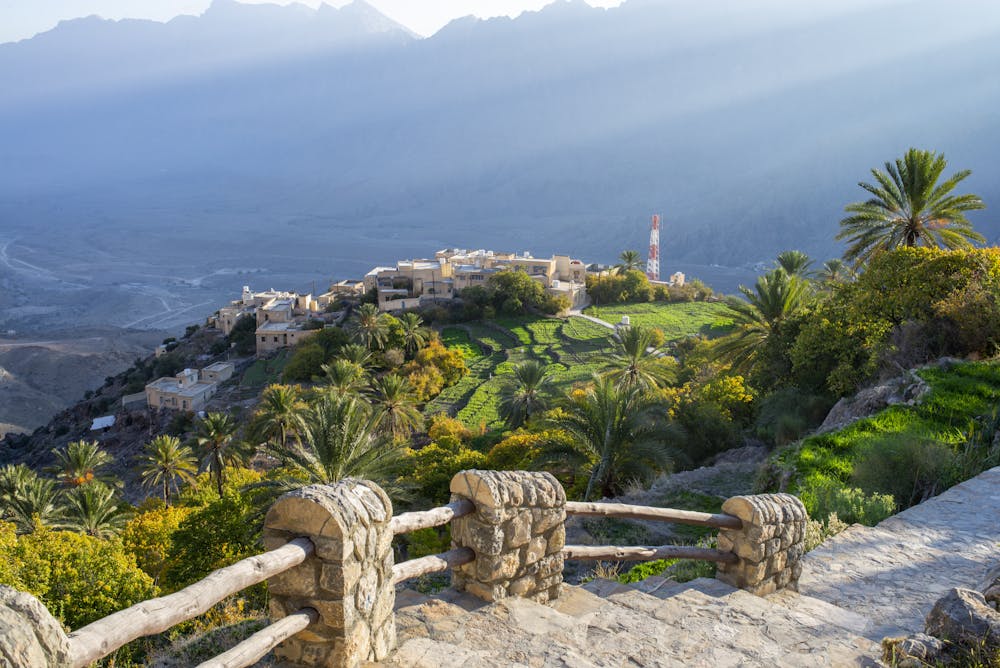 Sorry, this offer has sold out!
Wadi Shatan and Wakan village full-day private tour
Similar offers around Muscat you may also like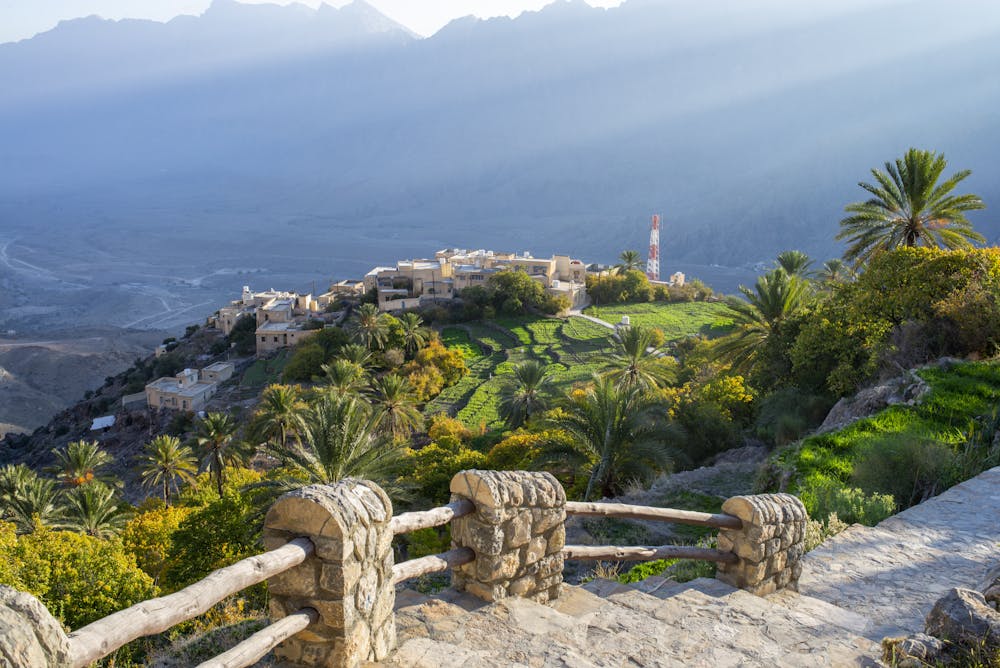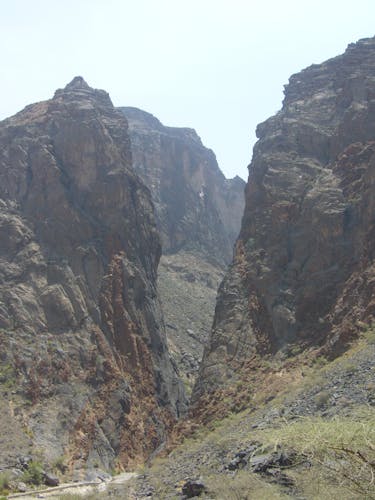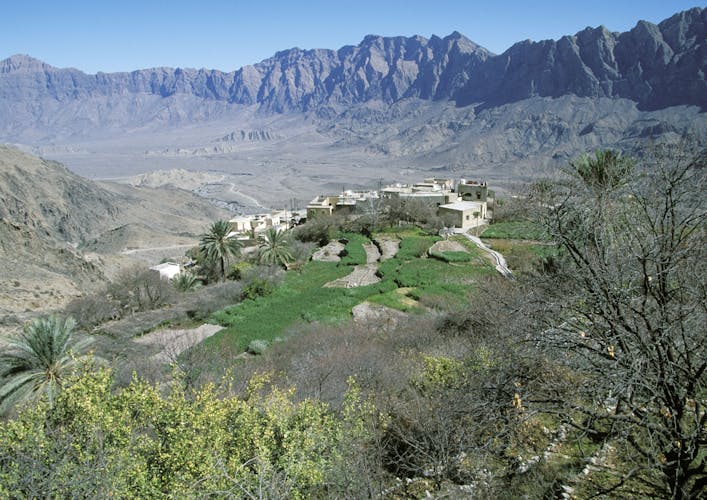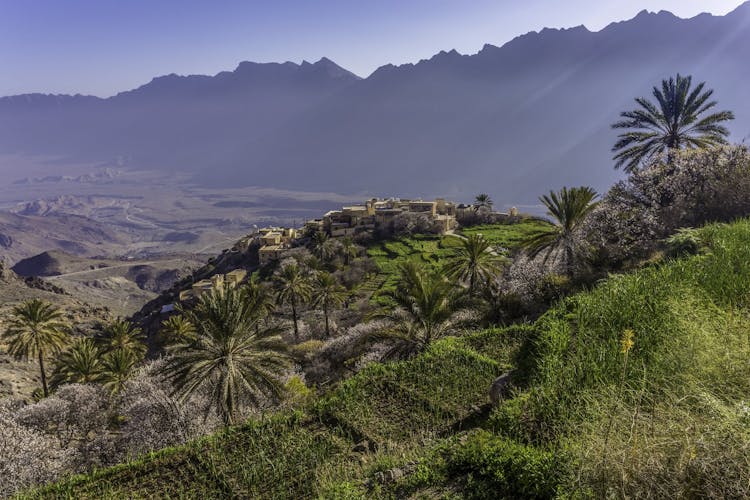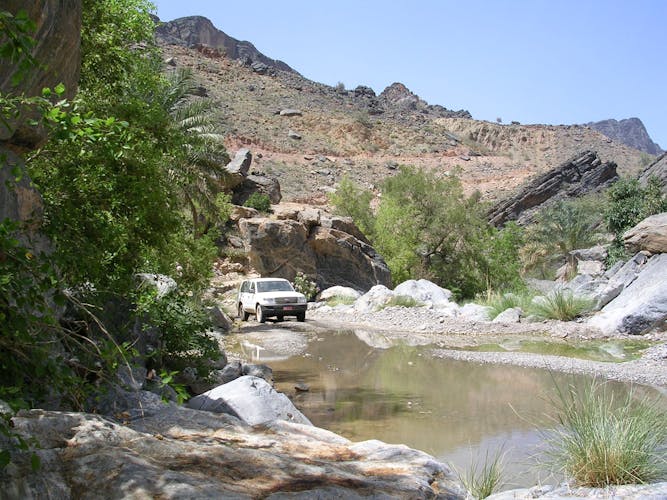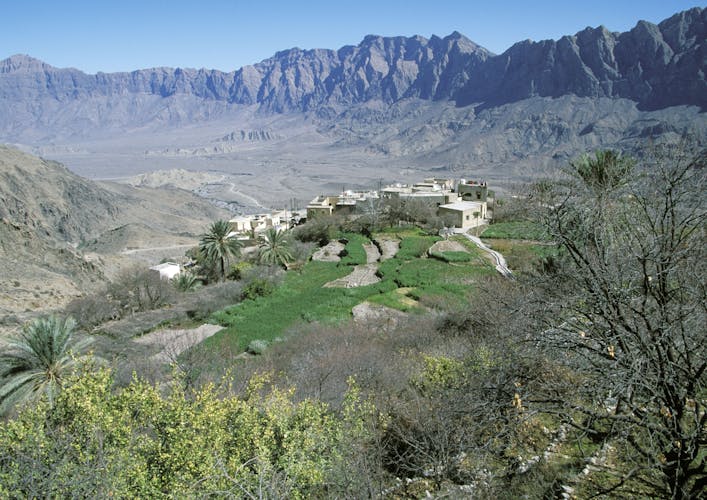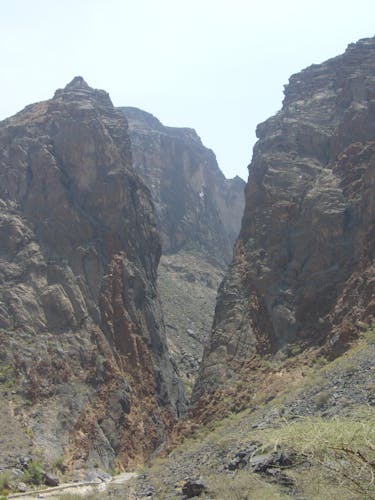 Wadi Shatan and Wakan village full-day private tour
Wadi Shatan, one of the stunning wadis in Oman unfolds in the western Hajar mountains. You will enter the wadi bowl through a narrow corridor which often has flowing streams. Enjoy the off-road drive in the wadi and glimpses of local settlements.
You will then head towards the Wadi Mistal and Wakan village. This is one of the beautiful villages in the Western Hajar mountain range, approximately 2000 meters on the sea level. The villagers here are goat farmers and grow fruit and vegetables with the help of the falaj system, that still irrigates the crops. You will walk through the fruit and vegetable farms to reach the top point of the village where you will have a delicious and fresh picnic lunch while enjoying the view.
Embark your vehicle and drive back to Muscat, passing Nakhl village and Al Thowarah hot springs. This warm waterfall of minerals has been offering relief from the dry surroundings for centuries. Here you will see once again the falaj system, which is a cleverly constructed irrigation system. You will spend some time here before heading back to Muscat.
Inclusions
What's included
Lunch
Private transportation
Driver
What's not included
Interest-free payment options available 

Pricing & availability
No tickets available
Sorry, this offer is sold out. Browse our other featured experiences or check out other similar offers below.
Browse all experiences
Location
Meeting point
You will be picked-up from your accomodation. Please leave your accomodation details at check-out and confirm these with the local operator after booking. You will find the contact information in the voucher after booking.