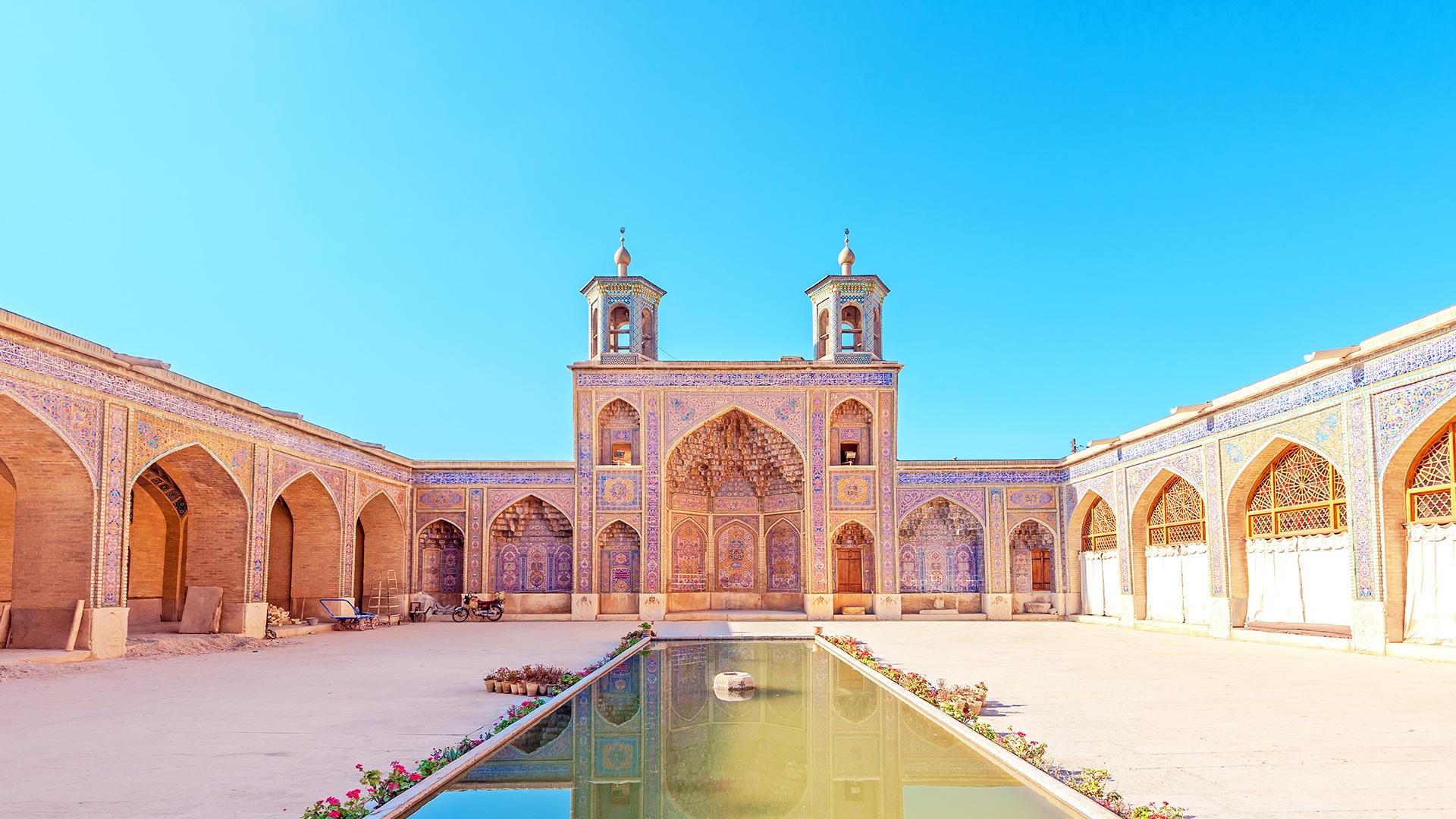 Jewels of Iran: A 14-Day Tour of Vibrant Bazaars, UNESCO World Heritage Sites and Ancient Architectural Wonders
Travel until
Buy now, choose dates later
Lock it in today, choose dates when you're ready
Discover the world's most beautiful mosques and shrines on a 14-day fully escorted guided tour of Iran. Visit palaces, gardens, bazaars and unmissable UNESCO World Heritage-listed sites while touring the country's most iconic cities and sights, including Tehran, Shiraz, Yazd, Persepolis, Isfahan, Kermanshah and Hamedan. Your tour includes 13 nights of luxury five-star hotel accommodation, a domestic flight between Tehran and Shiraz, daily breakfast, local English-speaking guides, daily bottled water, transport in a modern air-conditioned vehicle, all airport transfers and more.
package Options
Inclusion highlights:
Packages valid for one person based on twin-share. You must purchase TWO packages
13 nights of five-star accommodation throughout the tour
An internal flight between Tehran and Shiraz
Daily breakfast
With a fascinating history and countless UNESCO World Heritage-listed sites, Iran is a joy to behold. Travel with expert guides as you learn about ancient Persia and the way the country has evolved to make today's Iran.
What You'll Love...
The Experiences - Colourful bazaars, UNESCO World Heritage-listed sites and ancient architectural wonders
Take a guided tour through Tehran, the capital of Iran. Admire the royal gardens and marble throne of Golestan, the white palace and statues of the Sa'dabad Complex and the Historical Citadel, now a UNESCO World Heritage site
Explore Shiraz's famous Nasir-ol-molk Mosque, also known as the "Pink Mosque", with its stunning reflections off the colourful glass windows and pay a visit to the iconic Tomb of Hafez, the gravesite of the renowned Persian poet.
Known as the gateway to Persepolis, Shiraz's close proximity to the UNESCO World Heritage site will have you spotting traces of the Achaemenid empire. Discover the robust history of the Persian Empire with a visit to the 6th-century BC ruins and discover the striking tomb of emperor Cyrus the Great, who was the founder of the Persian empire, in Pasargadae.
Tour Yazd, named by UNESCO one of the oldest cities in the world: feel like in a living museum as you walk the narrow alleys and visit the most iconic sights of this fascinating city.
Uncover the quaint desert town of Isfahan, known for its stunning Persian architecture. Become enchanted by the intricate tiling of Isfahan's Sheikh Lotfollah Mosque, one of Iran's architectural masterpieces, which was completed in 1619 - taking almost 16 years to erect. Its incredible tiled walls, painted with blue-hued mosaics fill the halls with an artistic aura as the sunlight shines in through the windows - a truly memorable sight.
In Hamedan, visit the Tomb of Esther and Mordechai, which is believed to hold the remains of the biblical Esther and her uncle Mordechai.
Your Package Includes:
13 nights of five-star, luxury hotel accommodation throughout the tour
An internal flight between Tehran and Shiraz
Daily breakfast
Visa processing service
Visits to UNESCO World Heritage-listed sites including Persepolis and the Sa'dabad Complex
A guided walking tour through the fascinating Iranian capital of Tehran
Traditional bazaar visits
Tour Isfahan's Sheikh Lotfollah Mosque, one of Iran's architectural masterpieces
Visit the tomb of Esther, Mordechai and Babataher
Qualified local English-speaking guides
Private, air-conditioned transportation throughout
Sightseeing and entrance fees per itinerary
Daily bottled water and portage
Arrival and departure airport transfers
Why you should book with us