New South Wales, Queensland & Northern Territory
Sydney to Uluru: 10-Day Luxury Small-Group Tour with Sounds of Silence Dinner, Blue Mountains & Great Barrier Reef Cruise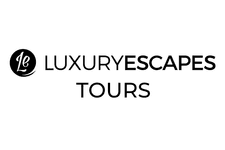 Celebrate Australia's unparalleled natural beauty, dramatic deserts and ancient cultures during this 10-day luxury small-group tour (max. 12 travellers). Experience a side of Australia few have discovered and pursue your own idea of luxury as you immerse yourself in the world's oldest living culture, unearth underwater kaleidoscopic wonders and stroll through the 180 million-year-old Daintree Rainforest.
Your journey takes you to: Sydney — Blue Mountains — Cairns — Great Barrier Reef — Daintree Rainforest — Cairns — Uluru — Sydney.

Our team are available 24 hours, 7 days
Interested in this offer? Call our dedicated customer service team anytime.
Call 888 809 6860