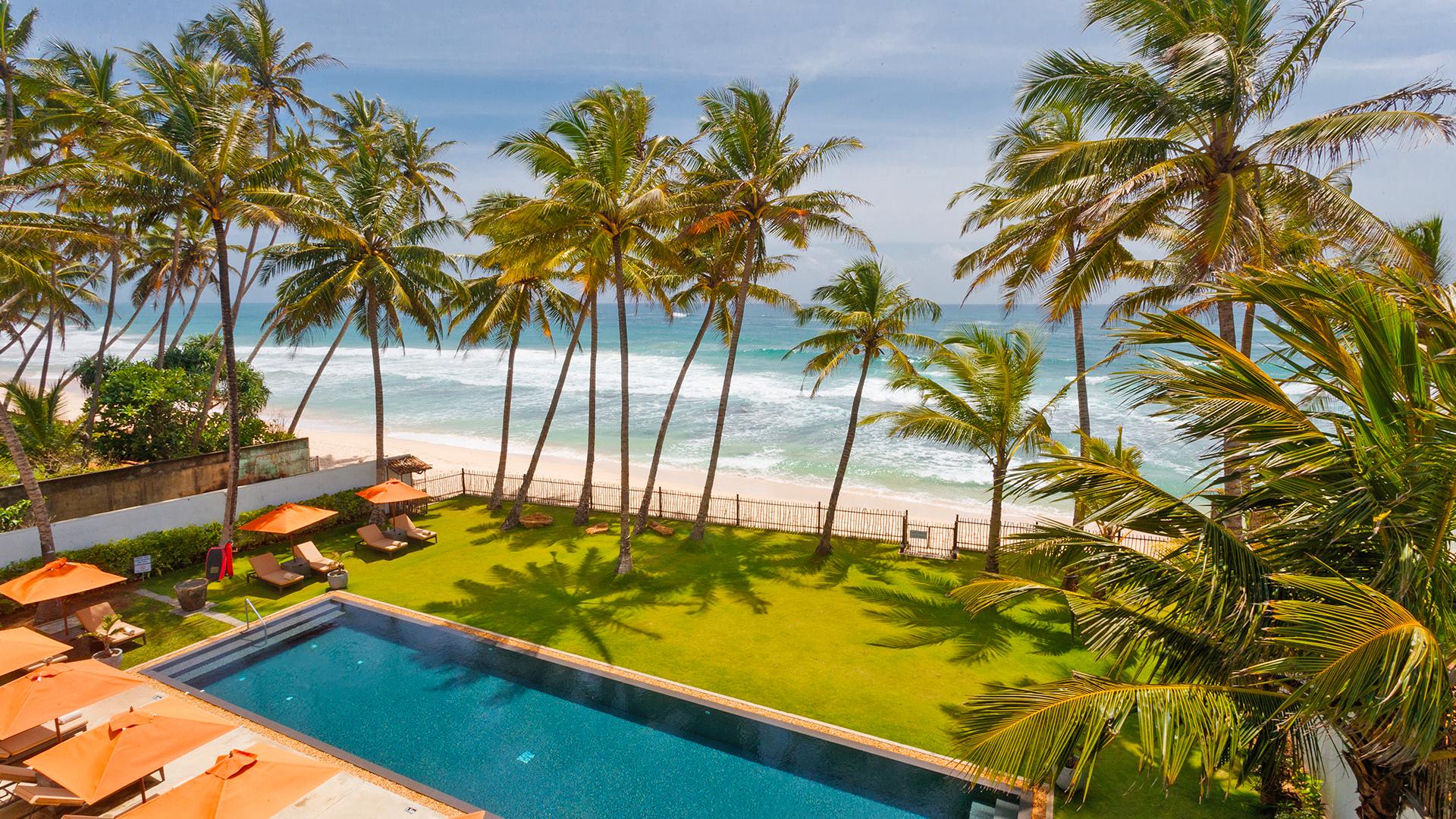 Secluded Beachfront Bliss Near Galle with Nightly Dinner and Cocktails
Desirable for its location on the curvaceous coastline and powder-soft sands of the south coast – with an intimate 10 rooms on the property – KK Beach is the ultimate gateway to discover Sri Lanka and the perfect complement to a stay in the nearby Colombo or Galle. Here you'll experience some of the country's best sunsets, UNESCO World Heritage sites and unmissable culture. Following in the footsteps of its acclaimed sister property, the boutique Kahanda Kanda, this luxe retreat – currently five-star rated on TripAdvisor and awarded One of the Top 25 Hotels for Service in Sri Lanka in its 2019 Travellers' Choice Awards – welcomes you with incredible inclusions such as daily buffet breakfast with Sri Lankan and international delicacies, nightly dinner including everything from buffets and seafood BBQs to Thai fusion, one daily cocktail per adult, one 60-minute spa treatment each in the comfort of your room or the spa and a convenient one-way airport transfer.
Make the most of your time in Sri Lanka with additional stays: discover our exclusive offers for Hilton Colombo in the country's capital, and Kahanda Kanda, nestled amidst the palm-fringed jungle and tea plantations near Galle Fort.
package Options
BEACHFRONT LUXURY
Deluxe Double Room
Inclusion highlights:
Inclusions valid for two adults
Daily buffet breakfast with international and Sri Lankan cuisine
Nightly dinners including everything from buffets and seafood BBQs to Thai fusion
Daily cocktail per adult in room, on beach or within hotel
Inclusion highlights:
Inclusions valid for two adults
Daily buffet breakfast with international and Sri Lankan cuisine
Nightly dinners including everything from buffets and seafood BBQs to Thai fusion
Daily cocktail per adult in room, on beach or within hotel
PENTHOUSE UPGRADE
Penthouse
Inclusion highlights:
Inclusions valid for two adults
Daily buffet breakfast with international and Sri Lankan cuisine
Nightly dinners including everything from buffets and seafood BBQs to Thai fusion
Daily cocktail per adult in room, on beach or within hotel
CELEBRITY UPGRADE
Penthouse Suite
Inclusion highlights:
Inclusions valid for two adults
Daily buffet breakfast with international and Sri Lankan cuisine
Nightly dinners including everything from buffets and seafood BBQs to Thai fusion
Daily cocktail per adult in room, on beach or within hotel