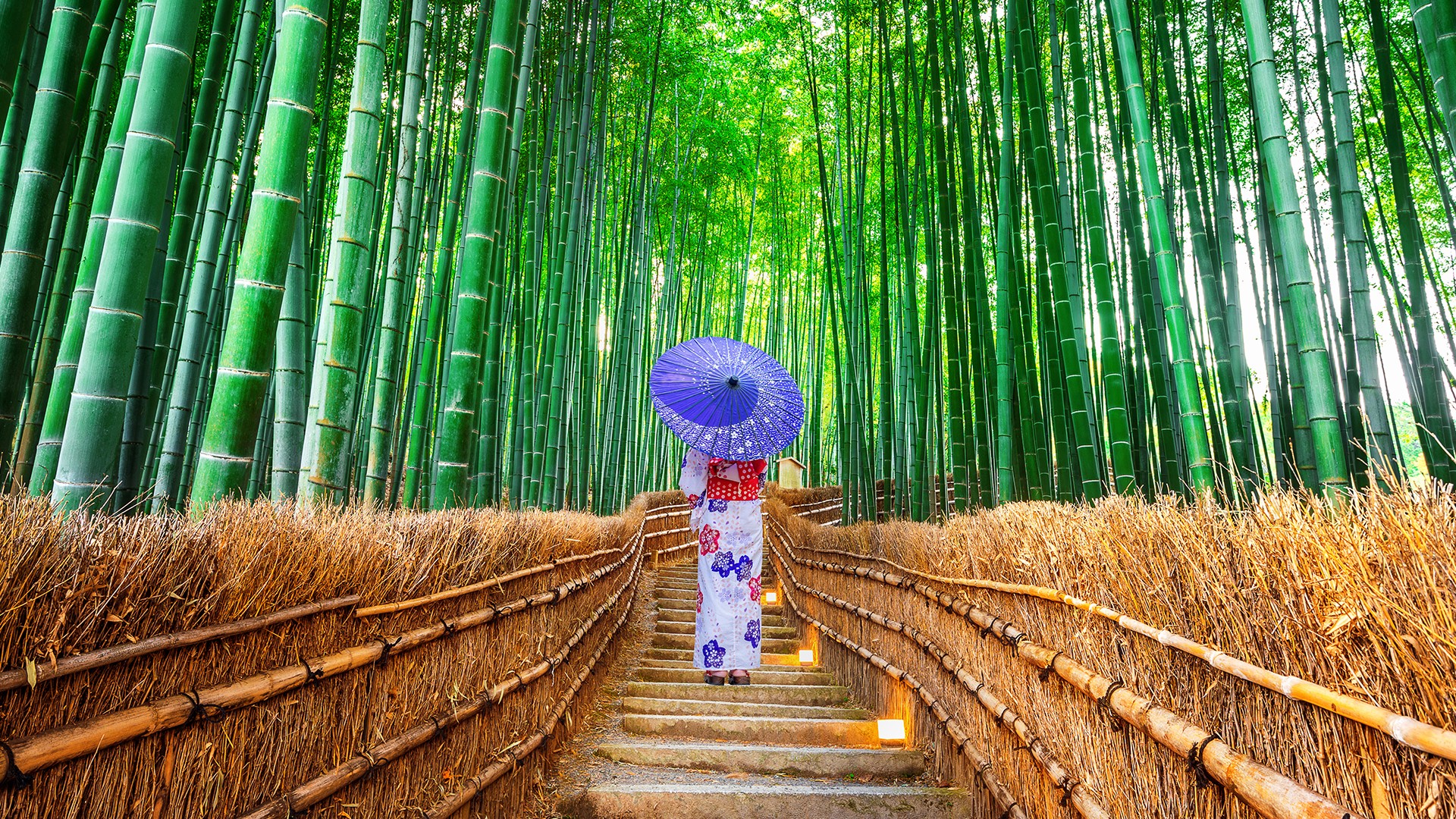 Japan: 7-Day Small-Group Tour from Tokyo to Kyoto with Gourmet Dining, Sake Tasting, High-Speed Bullet Train, Ryokan Stay & Hiroshima to Osaka Extension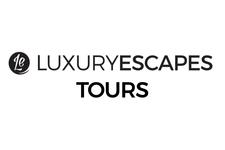 Experience Japan's perfect fusion of fascinating history, awe-inspiring landscapes, modern marvels, and epicurean delights on this exceptional seven-day, small-group tour (max. 16 travellers), taking you to the heart of this unmissable destination.
Travel in style from the capital and world's most populous metropolis, Tokyo, to the mountainous town of Hakone before ending in the cultural heart of the country, Kyoto. Savour a sizzling bite at a local izakaya in Tokyo, visit the famous Tsukiji Outer Market and learn the art of sushi-making, cruise along Sumida River cruise to Asakusa, and marvel at the Senso-ji temple. Unwind with a stay at a traditional ryokan, soak in a traditional onsen, visit the Fushimi Inari Shrine and learn everything you need to know about sake with a tasting at a renowned brewery. Enjoy some of the best-handpicked stays that Japan has to offer including one night at a traditional ryokan in Hakone before you travel by high-speed bullet train to Kyoto. Plus, you'll be treated to daily breakfast, roundtrip airport shuttle transfers and the services of expert local guides.
Your tour includes:
Six nights of handpicked accommodation including three nights in Tokyo, one night at a ryokan in Hakone and two nights in Kyoto
Daily breakfast, one lunch and three dinners, including a sushi-making experience and welcome dinner in Tokyo
Travel by high-speed bullet train from Hakone to Kyoto
Guided walking tour through Tokyo to see the Imperial Palace, Shibuya Crossing, Yoyogi Park and the Meiji Shrine
Learn the art of sushi making following a visit to Tokyo's famous Tsukiji Outer Market
Wander through the vast Hama Rikyu Gardens in Tokyo
Sumida River cruise to Tokyo's Asakusa district to see the Senso-Ji Temple
Experience the tranquil beauty of Hakone with a Lake Ashinoko boat trip and Hakone cable car ride
Wander through the Nishiki Market in Kyoto with an included tasting experience
Marvel at the beauty of Kyoto's Gion District
Visit the famed Fushimi Inari Shrine in Kyoto
Discover everything you need to know about sake with a brewery visit and included tasting
Included luggage transfer from Tokyo to Kyoto
Roundtrip shared airport shuttle transfers
The services of expert local English-speaking guides
Sightseeing and entrance fees per itinerary
Your journey takes you to: Tokyo – Hakone – Kyoto.
Hiroshima to Osaka Extension: Extend your tour and discover the breathtaking cities of Hiroshima and Osaka across four days. Pay your respects at the Genbaku (A-Bomb Dome), visit Peace Memorial Park and Museum, explore Miyajima Island – home to roaming deer and the famous Itsukushima Shrine – and tantalise the senses with a foodie tour of Dotonbori in Osaka, complete with a takoyaki-making lesson.
Book with Confidence: We work directly with our trusted partners and provide 24/7 customer service to ensure that no matter what happens, we're here to help. If your escape is affected by Covid-19 restrictions, we will do our best to assist you with a date change or provide you with a Luxury Escapes credit for another Limited Time Lux Exclusive accommodation, tour or cruise offer, less any unrecoverable costs; excludes flights. Find out more
package Options
7 Days from
Includes taxes & fees
Sold out
Inclusion highlights:
Inclusions valid for one person (twin share) - you MUST purchase TWO packages
Includes private room with ensuite throughout tour with king or queen bed
Six nights of handpicked accommodation including three nights in Tokyo, one night at a ryokan in Hakone, and two nights in Kyoto
Daily breakfast, one lunch and three dinners, including a sushi-making experience and welcome dinner in Tokyo
Travel by high-speed bullet train from Hakone to Kyoto
Guided walking tour through Tokyo to see the Imperial Palace, Shibuya Crossing, Yoyogi Park and the Meiji Shrine
Learn the art of sushi making following a visit to Tokyo's famous Tsukiji Outer Market
Wander through the vast Hama Rikyu Gardens in Tokyo
Enjoy a relaxing Sumida River cruise to Tokyo's Asakusa district to see the Sensō-ji Temple
Experience the tranquil beauty of Hakone with a Lake Ashinoko boat trip and Hakone cable car ride
Wander through the Nishiki Market in Kyoto with an included tasting experience
Marvel at the beauty of Kyoto's Gion District
Visit the famed Fushimi Inari Shrine in Kyoto
Discover everything you need to know about sake with a brewery visit and included tasting
Included luggage transfer from Tokyo to Kyoto
Roundtrip shared airport transfers
The services of expert local English-speaking guides
Sightseeing and entrance fees per itinerary
Hiroshima & Osaka Extension – Twin Share – Low Season
10 Days from
Includes taxes & fees
Sold out
Inclusion highlights:
Inclusions valid for one person (twin share) - you MUST purchase TWO packages
Tour Extension:
Three nights of handpicked accommodation including one night in Hiroshima and two nights in Osaka
Daily breakfast, one lunch and two dinners, including a Takoyaki-making experience and farewell dinner in Osaka
Visit the Peace Memorial Park and Museum in Hiroshima
Head to the island of Miyajima to spend time admiring the Itsukushima Shrine
Weave through the streets of Osaka on a guided street food tour accompanied by a Takoyaki-making experience
Included luggage transfer from Hiroshima to Osaka
Departure shared airport transfers
Your tour also includes:
Includes private room with ensuite throughout tour with king or queen bed
Six nights of handpicked accommodation including three nights in Tokyo, one night at a ryokan in Hakone, and two nights in Kyoto
Daily breakfast, one lunch and three dinners, including a sushi-making experience and welcome dinner in Tokyo
Travel by high-speed bullet train from Hakone to Kyoto
Guided walking tour through Tokyo to see the Imperial Palace, Shibuya Crossing, Yoyogi Park and the Meiji Shrine
Learn the art of sushi making following a visit to Tokyo's famous Tsukiji Outer Market
Wander through the vast Hama Rikyu Gardens in Tokyo
Enjoy a relaxing Sumida River cruise to Tokyo's Asakusa district to see the Sensō-ji Temple
Experience the tranquil beauty of Hakone with a Lake Ashinoko boat trip and Hakone cable car ride
Wander through the Nishiki Market in Kyoto with an included tasting experience
Marvel at the beauty of Kyoto's Gion District
Visit the famed Fushimi Inari Shrine in Kyoto
Discover everything you need to know about sake with a brewery visit and included tasting
Included luggage transfer from Tokyo to Kyoto
Roundtrip shared airport transfers
The services of expert local English-speaking guides
Sightseeing and entrance fees per itinerary
Solo Traveller – Low Season
7 Days from
Includes taxes & fees
Sold out
Inclusion highlights:
Inclusions valid for one person (solo traveller)
Includes private room with ensuite throughout tour with king or queen bed
Six nights of handpicked accommodation including three nights in Tokyo, one night at a ryokan in Hakone, and two nights in Kyoto
Daily breakfast, one lunch and three dinners, including a sushi-making experience and welcome dinner in Tokyo
Travel by high-speed bullet train from Hakone to Kyoto
Guided walking tour through Tokyo to see the Imperial Palace, Shibuya Crossing, Yoyogi Park and the Meiji Shrine
Learn the art of sushi making following a visit to Tokyo's famous Tsukiji Outer Market
Wander through the vast Hama Rikyu Gardens in Tokyo
Enjoy a relaxing Sumida River cruise to Tokyo's Asakusa district to see the Sensō-ji Temple
Experience the tranquil beauty of Hakone with a Lake Ashinoko boat trip and Hakone cable car ride
Wander through the Nishiki Market in Kyoto with an included tasting experience
Marvel at the beauty of Kyoto's Gion District
Visit the famed Fushimi Inari Shrine in Kyoto
Discover everything you need to know about sake with a brewery visit and included tasting
Included luggage transfer from Tokyo to Kyoto
Roundtrip shared airport transfers
The services of expert local English-speaking guides
Sightseeing and entrance fees per itinerary
Hiroshima & Osaka Extension – Solo Traveller – Low Season
10 Days from
Includes taxes & fees
Sold out
Inclusion highlights:
Inclusions valid for one person (solo traveller)
Tour Extension:
Three nights of handpicked accommodation including one night in Hiroshima and two nights in Osaka
Daily breakfast, one lunch and two dinners, including a Takoyaki-making experience and farewell dinner in Osaka
Visit the Peace Memorial Park and Museum in Hiroshima
Head to the island of Miyajima to spend time admiring the Itsukushima Shrine
Weave through the streets of Osaka on a guided street food tour accompanied by a Takoyaki-making experience
Included luggage transfer from Hiroshima to Osaka
Departure shared airport transfers
Your tour also includes:
Includes private room with ensuite throughout tour with king or queen bed
Six nights of handpicked accommodation including three nights in Tokyo, one night at a ryokan in Hakone, and two nights in Kyoto
Daily breakfast, one lunch and three dinners, including a sushi-making experience and welcome dinner in Tokyo
Travel by high-speed bullet train from Hakone to Kyoto
Guided walking tour through Tokyo to see the Imperial Palace, Shibuya Crossing, Yoyogi Park and the Meiji Shrine
Learn the art of sushi making following a visit to Tokyo's famous Tsukiji Outer Market
Wander through the vast Hama Rikyu Gardens in Tokyo
Enjoy a relaxing Sumida River cruise to Tokyo's Asakusa district to see the Sensō-ji Temple
Experience the tranquil beauty of Hakone with a Lake Ashinoko boat trip and Hakone cable car ride
Wander through the Nishiki Market in Kyoto with an included tasting experience
Marvel at the beauty of Kyoto's Gion District
Visit the famed Fushimi Inari Shrine in Kyoto
Discover everything you need to know about sake with a brewery visit and included tasting
Included luggage transfer from Tokyo to Kyoto
Roundtrip shared airport transfers
The services of expert local English-speaking guides
Sightseeing and entrance fees per itinerary
7 Days from
Includes taxes & fees
Sold out
Inclusion highlights:
Inclusions valid for one person (twin share) - you MUST purchase TWO packages
Includes private room with ensuite throughout tour with king or queen bed
Six nights of handpicked accommodation including three nights in Tokyo, one night at a ryokan in Hakone, and two nights in Kyoto
Daily breakfast, one lunch and three dinners, including a sushi-making experience and welcome dinner in Tokyo
Travel by high-speed bullet train from Hakone to Kyoto
Guided walking tour through Tokyo to see the Imperial Palace, Shibuya Crossing, Yoyogi Park and the Meiji Shrine
Learn the art of sushi making following a visit to Tokyo's famous Tsukiji Outer Market
Wander through the vast Hama Rikyu Gardens in Tokyo
Enjoy a relaxing Sumida River cruise to Tokyo's Asakusa district to see the Sensō-ji Temple
Experience the tranquil beauty of Hakone with a Lake Ashinoko boat trip and Hakone cable car ride
Wander through the Nishiki Market in Kyoto with an included tasting experience
Marvel at the beauty of Kyoto's Gion District
Visit the famed Fushimi Inari Shrine in Kyoto
Discover everything you need to know about sake with a brewery visit and included tasting
Included luggage transfer from Tokyo to Kyoto
Roundtrip shared airport transfers
The services of expert local English-speaking guides
Sightseeing and entrance fees per itinerary
Hiroshima & Osaka Extension – Twin Share – High Season
10 Days from
Includes taxes & fees
Sold out
Inclusion highlights:
Inclusions valid for one person (twin share) - you MUST purchase TWO packages
Tour Extension:
Three nights of handpicked accommodation including one night in Hiroshima and two nights in Osaka
Daily breakfast, one lunch and two dinners, including a Takoyaki-making experience and farewell dinner in Osaka
Visit the Peace Memorial Park and Museum in Hiroshima
Head to the island of Miyajima to spend time admiring the Itsukushima Shrine
Weave through the streets of Osaka on a guided street food tour accompanied by a Takoyaki-making experience
Included luggage transfer from Hiroshima to Osaka
Departure shared airport transfers
Your tour also includes:
Includes private room with ensuite throughout tour with king or queen bed
Six nights of handpicked accommodation including three nights in Tokyo, one night at a ryokan in Hakone, and two nights in Kyoto
Daily breakfast, one lunch and three dinners, including a sushi-making experience and welcome dinner in Tokyo
Travel by high-speed bullet train from Hakone to Kyoto
Guided walking tour through Tokyo to see the Imperial Palace, Shibuya Crossing, Yoyogi Park and the Meiji Shrine
Learn the art of sushi making following a visit to Tokyo's famous Tsukiji Outer Market
Wander through the vast Hama Rikyu Gardens in Tokyo
Enjoy a relaxing Sumida River cruise to Tokyo's Asakusa district to see the Sensō-ji Temple
Experience the tranquil beauty of Hakone with a Lake Ashinoko boat trip and Hakone cable car ride
Wander through the Nishiki Market in Kyoto with an included tasting experience
Marvel at the beauty of Kyoto's Gion District
Visit the famed Fushimi Inari Shrine in Kyoto
Discover everything you need to know about sake with a brewery visit and included tasting
Included luggage transfer from Tokyo to Kyoto
Roundtrip shared airport transfers
The services of expert local English-speaking guides
Sightseeing and entrance fees per itinerary
Solo Traveller – High Season
7 Days from
Includes taxes & fees
Sold out
Inclusion highlights:
Inclusions valid for one person (solo traveller)
Includes private room with ensuite throughout tour with king or queen bed
Six nights of handpicked accommodation including three nights in Tokyo, one night at a ryokan in Hakone, and two nights in Kyoto
Daily breakfast, one lunch and three dinners, including a sushi-making experience and welcome dinner in Tokyo
Travel by high-speed bullet train from Hakone to Kyoto
Guided walking tour through Tokyo to see the Imperial Palace, Shibuya Crossing, Yoyogi Park and the Meiji Shrine
Learn the art of sushi making following a visit to Tokyo's famous Tsukiji Outer Market
Wander through the vast Hama Rikyu Gardens in Tokyo
Enjoy a relaxing Sumida River cruise to Tokyo's Asakusa district to see the Sensō-ji Temple
Experience the tranquil beauty of Hakone with a Lake Ashinoko boat trip and Hakone cable car ride
Wander through the Nishiki Market in Kyoto with an included tasting experience
Marvel at the beauty of Kyoto's Gion District
Visit the famed Fushimi Inari Shrine in Kyoto
Discover everything you need to know about sake with a brewery visit and included tasting
Included luggage transfer from Tokyo to Kyoto
Roundtrip shared airport transfers
The services of expert local English-speaking guides
Sightseeing and entrance fees per itinerary
Hiroshima & Osaka Extension – Solo Traveller – High Season
10 Days from
Includes taxes & fees
Sold out
Inclusion highlights:
Inclusions valid for one person (solo traveller)
Tour Extension:
Three nights of handpicked accommodation including one night in Hiroshima and two nights in Osaka
Daily breakfast, one lunch and two dinners, including a Takoyaki-making experience and farewell dinner in Osaka
Visit the Peace Memorial Park and Museum in Hiroshima
Head to the island of Miyajima to spend time admiring the Itsukushima Shrine
Weave through the streets of Osaka on a guided street food tour accompanied by a Takoyaki-making experience
Included luggage transfer from Hiroshima to Osaka
Departure shared airport transfers
Your tour also includes:
Includes private room with ensuite throughout tour with king or queen bed
Six nights of handpicked accommodation including three nights in Tokyo, one night at a ryokan in Hakone, and two nights in Kyoto
Daily breakfast, one lunch and three dinners, including a sushi-making experience and welcome dinner in Tokyo
Travel by high-speed bullet train from Hakone to Kyoto
Guided walking tour through Tokyo to see the Imperial Palace, Shibuya Crossing, Yoyogi Park and the Meiji Shrine
Learn the art of sushi making following a visit to Tokyo's famous Tsukiji Outer Market
Wander through the vast Hama Rikyu Gardens in Tokyo
Enjoy a relaxing Sumida River cruise to Tokyo's Asakusa district to see the Sensō-ji Temple
Experience the tranquil beauty of Hakone with a Lake Ashinoko boat trip and Hakone cable car ride
Wander through the Nishiki Market in Kyoto with an included tasting experience
Marvel at the beauty of Kyoto's Gion District
Visit the famed Fushimi Inari Shrine in Kyoto
Discover everything you need to know about sake with a brewery visit and included tasting
Included luggage transfer from Tokyo to Kyoto
Roundtrip shared airport transfers
The services of expert local English-speaking guides
Sightseeing and entrance fees per itinerary