Join now to view member prices
Emirates Palace, Abu Dhabi
Partner Property
Rooms
Stay in one of 394 guestrooms featuring LCD televisions. Rooms have private balconies. Complimentary wireless Internet access keeps you connected, and digital programming is available for your entertainment. Bathrooms feature separate bathtubs and showers, designer toiletries, and bidets.
Facilities
Relax at the full-service spa, where you can enjoy massages, body treatments, and facials. After dipping into one of the 2 outdoor swimming pools, you can spend some time at the private beach. Additional amenities at this hotel include complimentary wireless Internet access, concierge services, and babysitting/childcare (surcharge).
Dining
Enjoy Indian cuisine at Martabaan, one of the hotel's 8 restaurants, or stay in and take advantage of the 24-hour room service. Snacks are also available at the coffee shop/café. Wind down with a drink at one of the 3 bars/lounges or 2 poolside bars.
package Options
Select your package type
Size: 55m²
Sleeps: 3 guests
Partial ocean view
Members get access to exclusive rates
About the room:
Maximum room capacity:
3 guests

(up to 2 adults, up to 1 child)
Room facilities:
Bedroom
Desk
Premium bedding
Linens provided
In-room climate control (air conditioning)
Blackout drapes/curtains
Rollaway/extra beds (surcharge)
Hypo-allergenic bedding available
Pillow menu
Wardrobe or closet
Separate sitting area
Bathroom
Bathrobes
Free toiletries
Hair dryer
Designer toiletries
Bidet
Separate bathtub and shower
Entertainment
Television
Pay movies
LCD TV
Premium TV channels
Digital TV service
Food and drink
Free bottled water
Family friendly
In-room childcare (surcharge)
Free cribs/infant beds
Accessible
Wheelchair accessible
More
Daily housekeeping
Phone
Room service (24 hours)
In-room massage available
Slippers
Connecting/adjoining rooms available
Non-Smoking
Turndown service
Free newspaper
Laptop-friendly workspace
In-room safe (laptop compatible)
Balcony
Iron/ironing board (on request)
Shared accommodations
Desk chair
Deluxe Room, 1 King Bed, City View
Size: 55m²
Sleeps: 3 guests
City view
Members get access to exclusive rates
About the room:
Maximum room capacity:
3 guests

(up to 2 adults, up to 1 child)
Room facilities:
Bedroom
Desk
Premium bedding
Linens provided
In-room climate control (air conditioning)
Blackout drapes/curtains
Rollaway/extra beds (surcharge)
Hypo-allergenic bedding available
Pillow menu
Wardrobe or closet
Separate sitting area
Bathroom
Bathrobes
Free toiletries
Hair dryer
Designer toiletries
Bidet
Separate bathtub and shower
Entertainment
Television
Pay movies
LCD TV
Premium TV channels
Digital TV service
Food and drink
Free bottled water
Family friendly
In-room childcare (surcharge)
Free cribs/infant beds
Accessible
Wheelchair accessible
More
Daily housekeeping
Phone
Room service (24 hours)
In-room massage available
Slippers
Connecting/adjoining rooms available
Non-Smoking
Turndown service
Free newspaper
Laptop-friendly workspace
In-room safe (laptop compatible)
Balcony
Iron/ironing board (on request)
Shared accommodations
Desk chair
Deluxe Room, 2 Twin Beds, City View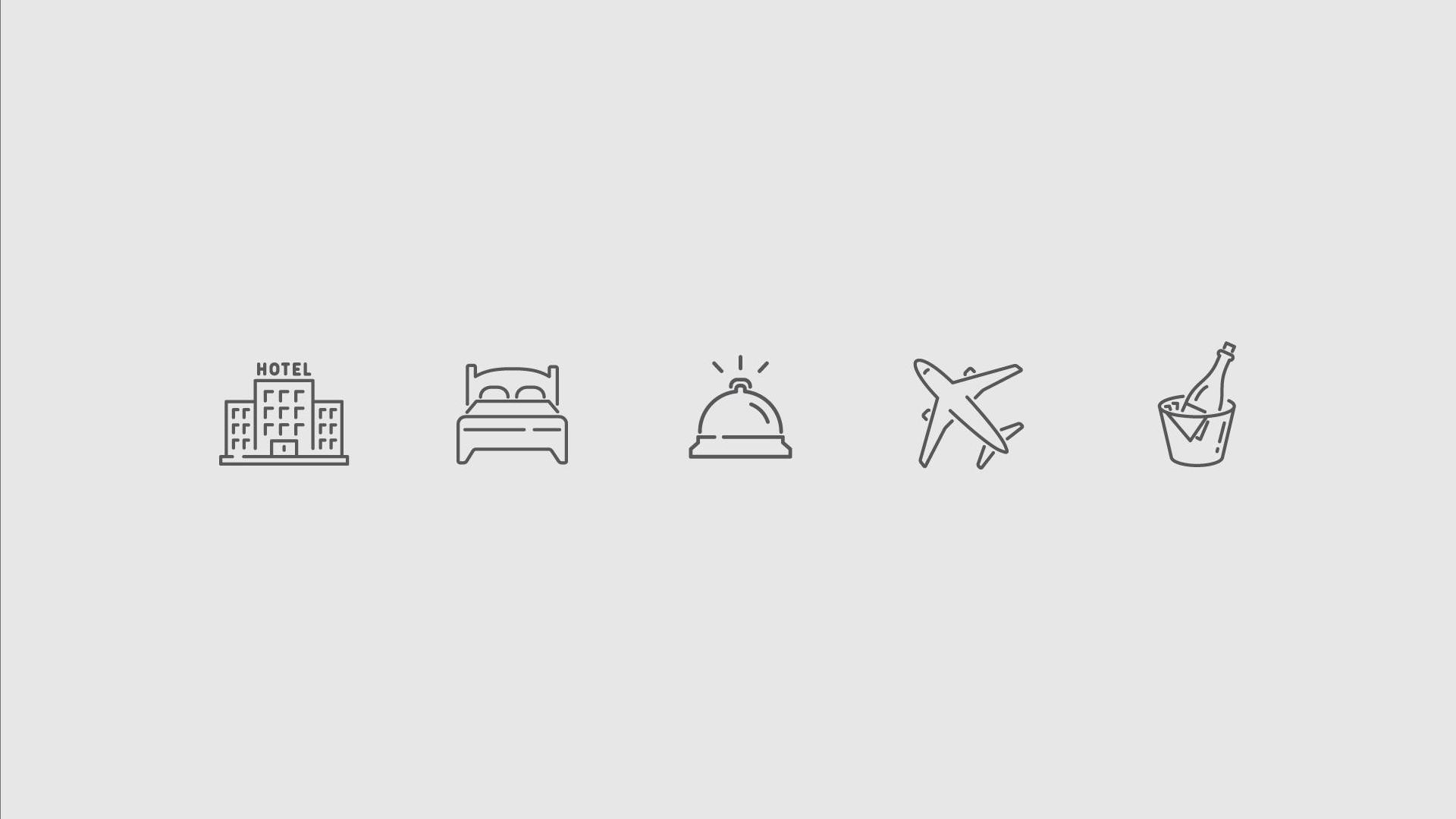 Size: 55m²
Sleeps: 2 guests
City view
Members get access to exclusive rates
About the room:
Maximum room capacity:
2 guests
Room facilities:
Bedroom
Desk
Premium bedding
Linens provided
In-room climate control (air conditioning)
Blackout drapes/curtains
Rollaway/extra beds (surcharge)
Hypo-allergenic bedding available
Pillow menu
Wardrobe or closet
Separate sitting area
Bathroom
Bathrobes
Free toiletries
Hair dryer
Designer toiletries
Bidet
Separate bathtub and shower
Entertainment
Television
Pay movies
LCD TV
Premium TV channels
Digital TV service
Food and drink
Free bottled water
Family friendly
In-room childcare (surcharge)
Free cribs/infant beds
Accessible
Wheelchair accessible
More
Daily housekeeping
Phone
Room service (24 hours)
In-room massage available
Slippers
Connecting/adjoining rooms available
Non-Smoking
Turndown service
Free newspaper
Laptop-friendly workspace
In-room safe (laptop compatible)
Balcony
Iron/ironing board (on request)
Shared accommodations
Desk chair
Deluxe Room, 1 King Bed, Garden View
Size: 55m²
Sleeps: 3 guests
Garden view
Members get access to exclusive rates
About the room:
Maximum room capacity:
3 guests

(up to 2 adults, up to 1 child)
Room facilities:
Bedroom
Desk
Premium bedding
Linens provided
In-room climate control (air conditioning)
Blackout drapes/curtains
Rollaway/extra beds (surcharge)
Hypo-allergenic bedding available
Pillow menu
Wardrobe or closet
Separate sitting area
Bathroom
Bathrobes
Free toiletries
Hair dryer
Designer toiletries
Bidet
Separate bathtub and shower
Entertainment
Television
Pay movies
LCD TV
Premium TV channels
Digital TV service
Food and drink
Free bottled water
Family friendly
In-room childcare (surcharge)
Free cribs/infant beds
Accessible
Wheelchair accessible
More
Daily housekeeping
Phone
Room service (24 hours)
In-room massage available
Slippers
Connecting/adjoining rooms available
Non-Smoking
Turndown service
Free newspaper
Laptop-friendly workspace
In-room safe (laptop compatible)
Balcony
Iron/ironing board (on request)
Shared accommodations
Desk chair
Room, 1 King Bed (Diamond)
Size: 55m²
Sleeps: 3 guests
Sea view
Members get access to exclusive rates
About the room:
Maximum room capacity:
3 guests

(up to 2 adults, up to 1 child)
Room facilities:
Bedroom
Desk
Premium bedding
Linens provided
In-room climate control (air conditioning)
Blackout drapes/curtains
Rollaway/extra beds (surcharge)
Hypo-allergenic bedding available
Pillow menu
Wardrobe or closet
Separate sitting area
Bathroom
Bathrobes
Free toiletries
Hair dryer
Designer toiletries
Bidet
Separate bathtub and shower
Entertainment
Television
Pay movies
LCD TV
Premium TV channels
Digital TV service
Food and drink
Free bottled water
Family friendly
In-room childcare (surcharge)
Free cribs/infant beds
Accessible
Wheelchair accessible
More
Daily housekeeping
Phone
Room service (24 hours)
In-room massage available
Slippers
Connecting/adjoining rooms available
Non-Smoking
Turndown service
Free newspaper
Laptop-friendly workspace
In-room safe (laptop compatible)
Balcony
Iron/ironing board (on request)
Shared accommodations
Desk chair
Deluxe Room, 2 Twin Beds, Sea View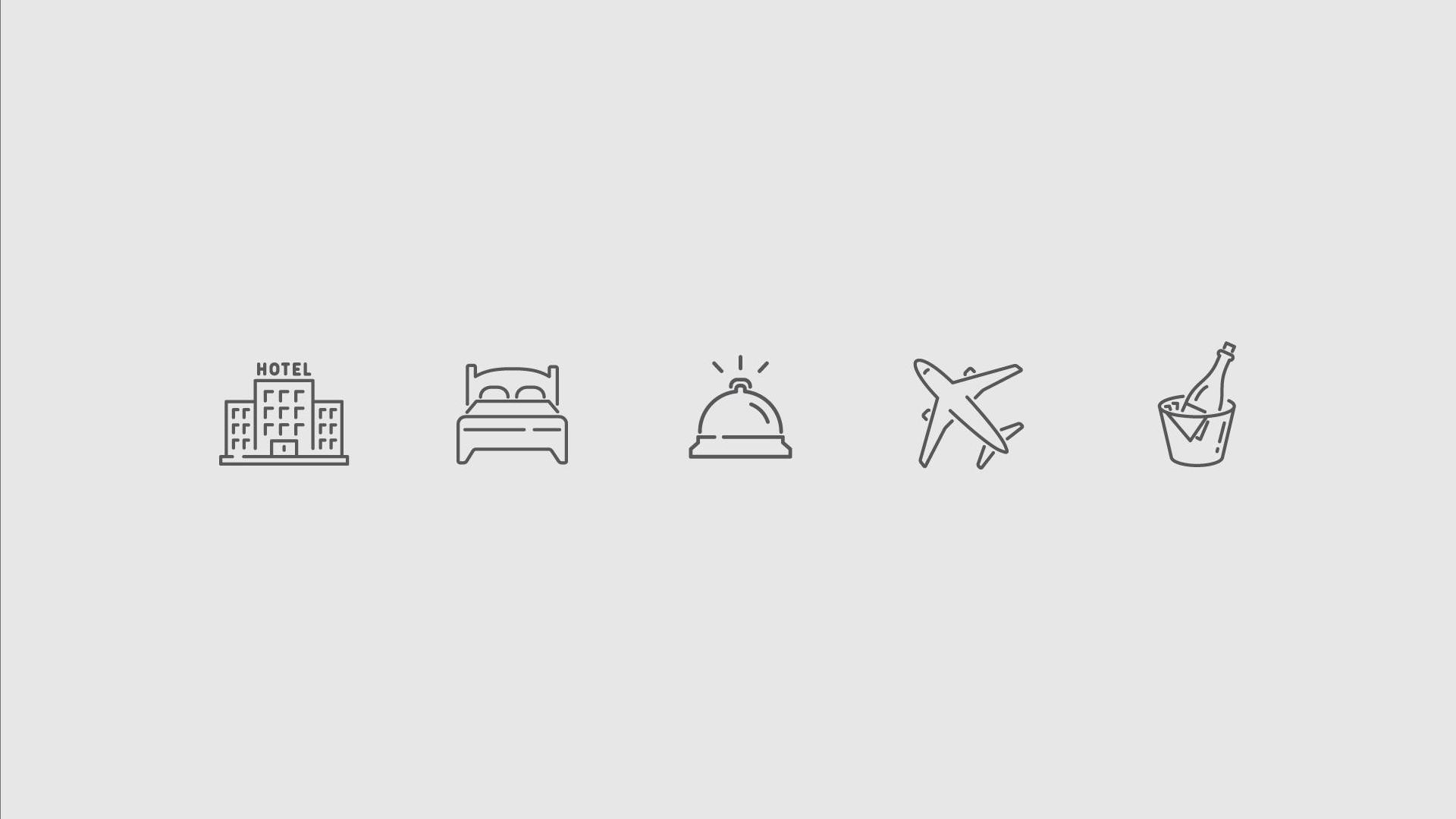 Size: 55m²
Sleeps: 2 guests
Sea view
Members get access to exclusive rates
About the room:
Maximum room capacity:
2 guests
Room facilities:
Bedroom
Desk
Premium bedding
Linens provided
In-room climate control (air conditioning)
Blackout drapes/curtains
Rollaway/extra beds (surcharge)
Hypo-allergenic bedding available
Pillow menu
Wardrobe or closet
Separate sitting area
Bathroom
Bathrobes
Free toiletries
Hair dryer
Designer toiletries
Bidet
Separate bathtub and shower
Entertainment
Television
Pay movies
LCD TV
Premium TV channels
Digital TV service
Food and drink
Free bottled water
Family friendly
In-room childcare (surcharge)
Free cribs/infant beds
Accessible
Wheelchair accessible
More
Daily housekeeping
Phone
Room service (24 hours)
In-room massage available
Slippers
Connecting/adjoining rooms available
Non-Smoking
Turndown service
Free newspaper
Laptop-friendly workspace
In-room safe (laptop compatible)
Balcony
Iron/ironing board (on request)
Shared accommodations
Desk chair
Panoramic Suite, Sea View
Size: 165m²
Sleeps: 4 guests
Sea view
Members get access to exclusive rates
About the room:
Maximum room capacity:
4 guests

(up to 3 adults, up to 2 children)
Room facilities:
Bedroom
Desk
Premium bedding
Linens provided
In-room climate control (air conditioning)
Blackout drapes/curtains
Rollaway/extra beds (surcharge)
Hypo-allergenic bedding available
Pillow menu
Wardrobe or closet
Separate sitting area
Bathroom
Bathrobes
Free toiletries
Hair dryer
Designer toiletries
Bidet
Separate bathtub and shower
Entertainment
Television
Pay movies
LCD TV
Premium TV channels
Digital TV service
Food and drink
Free bottled water
Family friendly
In-room childcare (surcharge)
Free cribs/infant beds
Accessible
Wheelchair accessible
More
Daily housekeeping
Phone
Room service (24 hours)
In-room massage available
Slippers
Connecting/adjoining rooms available
Non-Smoking
Turndown service
Free newspaper
Laptop-friendly workspace
In-room safe (laptop compatible)
Balcony
Iron/ironing board (on request)
Separate dining area
Shared accommodations
Dining table
Desk chair
Suite, 2 Bedrooms (Palace)
Size: 460m²
Sleeps: 8 guests
Sea view
Members get access to exclusive rates
About the room:
Maximum room capacity:
8 guests

(up to 4 adults, up to 4 children)
Room facilities:
Bedroom
Desk
Premium bedding
Linens provided
In-room climate control (air conditioning)
Blackout drapes/curtains
Rollaway/extra beds (surcharge)
Hypo-allergenic bedding available
Pillow menu
Wardrobe or closet
Separate sitting area
Bathroom
Bathrobes
Free toiletries
Hair dryer
Designer toiletries
Bidet
Separate bathtub and shower
Entertainment
Television
Pay movies
LCD TV
Premium TV channels
Digital TV service
Food and drink
Free bottled water
Family friendly
In-room childcare (surcharge)
Free cribs/infant beds
Accessible
Wheelchair accessible
More
Daily housekeeping
Phone
Room service (24 hours)
In-room massage available
Slippers
Connecting/adjoining rooms available
Non-Smoking
Turndown service
Free newspaper
Laptop-friendly workspace
In-room safe (laptop compatible)
Balcony
Iron/ironing board (on request)
Separate dining area
Shared accommodations
Dining table
Desk chair
Club Room, 2 Twin Beds, Sea View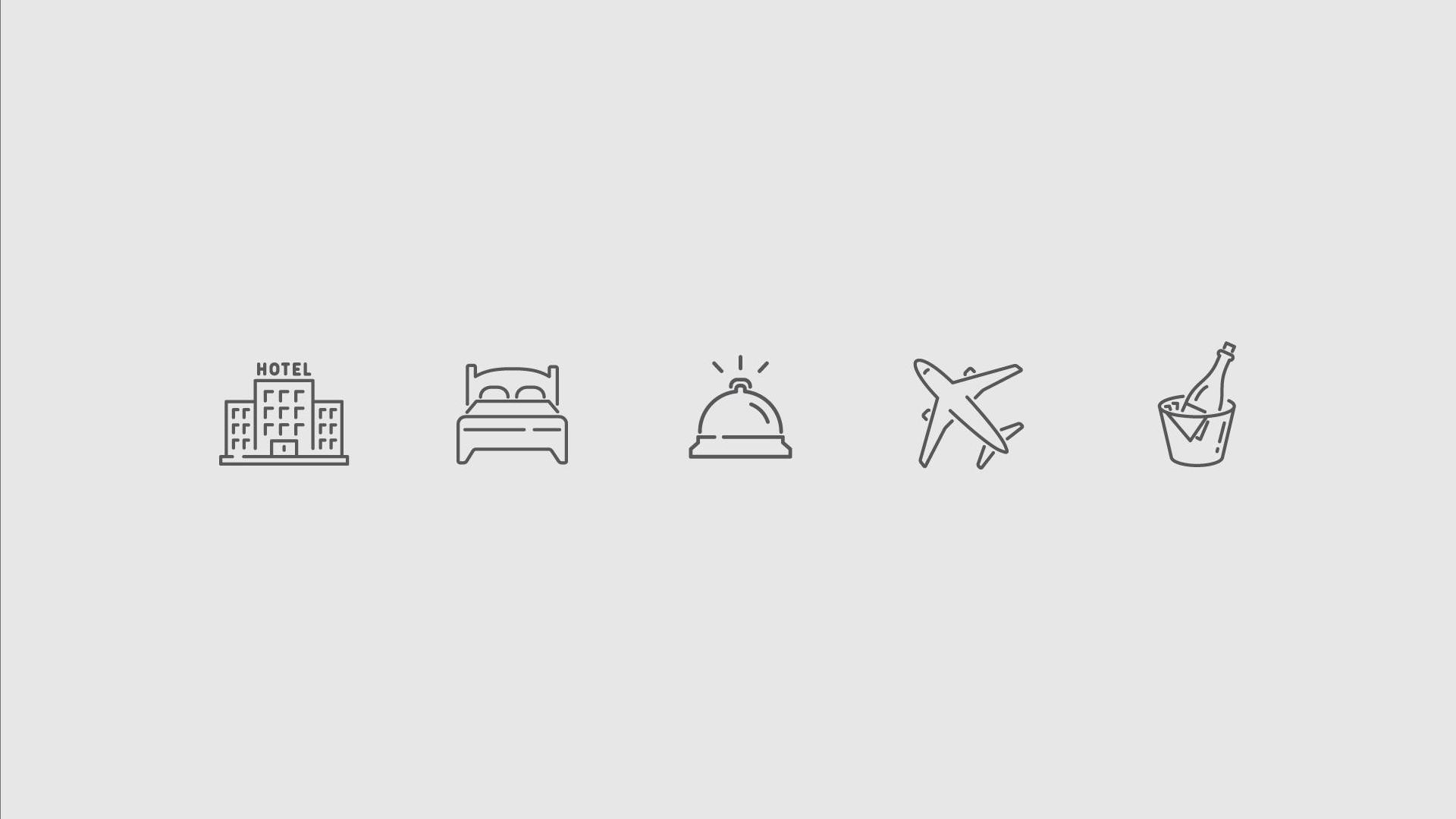 Size: 55m²
Sleeps: 2 guests
Sea view
Members get access to exclusive rates
About the room:
Maximum room capacity:
2 guests
Room facilities:
Bedroom
Desk
Premium bedding
Linens provided
In-room climate control (air conditioning)
Blackout drapes/curtains
Rollaway/extra beds (surcharge)
Hypo-allergenic bedding available
Pillow menu
Wardrobe or closet
Separate sitting area
Bathroom
Bathrobes
Free toiletries
Hair dryer
Designer toiletries
Bidet
Separate bathtub and shower
Entertainment
Television
Pay movies
LCD TV
Premium TV channels
Digital TV service
Food and drink
Free bottled water
Family friendly
In-room childcare (surcharge)
Free cribs/infant beds
Accessible
Wheelchair accessible
More
Daily housekeeping
Phone
Room service (24 hours)
In-room massage available
Slippers
Connecting/adjoining rooms available
Non-Smoking
Turndown service
Free newspaper
Laptop-friendly workspace
In-room safe (laptop compatible)
Balcony
Iron/ironing board (on request)
Shared accommodations
Desk chair
Size: 55m²
Sleeps: 3 guests
Sea view
Members get access to exclusive rates
About the room:
Maximum room capacity:
3 guests

(up to 2 adults, up to 1 child)
Room facilities:
Bedroom
Desk
Premium bedding
Linens provided
In-room climate control (air conditioning)
Blackout drapes/curtains
Rollaway/extra beds (surcharge)
Hypo-allergenic bedding available
Pillow menu
Wardrobe or closet
Separate sitting area
Bathroom
Bathrobes
Free toiletries
Hair dryer
Designer toiletries
Bidet
Separate bathtub and shower
Entertainment
Television
Pay movies
LCD TV
Premium TV channels
Digital TV service
Food and drink
Free bottled water
Family friendly
In-room childcare (surcharge)
Free cribs/infant beds
Accessible
Wheelchair accessible
More
Daily housekeeping
Phone
Room service (24 hours)
In-room massage available
Slippers
Connecting/adjoining rooms available
Non-Smoking
Turndown service
Free newspaper
Laptop-friendly workspace
In-room safe (laptop compatible)
Balcony
Iron/ironing board (on request)
Shared accommodations
Desk chair
Deluxe Room, 1 King Bed, Terrace (Garden)
Size: 55m²
Sleeps: 3 guests
Garden view
Members get access to exclusive rates
About the room:
Maximum room capacity:
3 guests

(up to 2 adults, up to 1 child)
Room facilities:
Bedroom
Desk
Premium bedding
Linens provided
In-room climate control (air conditioning)
Blackout drapes/curtains
Rollaway/extra beds (surcharge)
Hypo-allergenic bedding available
Pillow menu
Wardrobe or closet
Separate sitting area
Bathroom
Bathrobes
Free toiletries
Hair dryer
Designer toiletries
Bidet
Separate bathtub and shower
Entertainment
Television
Pay movies
LCD TV
Premium TV channels
Digital TV service
Food and drink
Free bottled water
Family friendly
In-room childcare (surcharge)
Free cribs/infant beds
Accessible
Wheelchair accessible
More
Daily housekeeping
Phone
Room service (24 hours)
In-room massage available
Slippers
Connecting/adjoining rooms available
Non-Smoking
Turndown service
Free newspaper
Laptop-friendly workspace
In-room safe (laptop compatible)
Balcony
Iron/ironing board (on request)
Terrace
Shared accommodations
Desk chair
Deluxe Room, 1 King Bed, Sea View
Size: 55m²
Sleeps: 3 guests
Sea view
Members get access to exclusive rates
About the room:
Maximum room capacity:
3 guests

(up to 2 adults, up to 1 child)
Room facilities:
Bedroom
Desk
Premium bedding
Linens provided
In-room climate control (air conditioning)
Blackout drapes/curtains
Rollaway/extra beds (surcharge)
Hypo-allergenic bedding available
Pillow menu
Wardrobe or closet
Separate sitting area
Bathroom
Bathrobes
Free toiletries
Hair dryer
Designer toiletries
Bidet
Separate bathtub and shower
Entertainment
Television
Pay movies
LCD TV
Premium TV channels
Digital TV service
Food and drink
Free bottled water
Family friendly
In-room childcare (surcharge)
Free cribs/infant beds
Accessible
Wheelchair accessible
More
Daily housekeeping
Phone
Room service (24 hours)
In-room massage available
Slippers
Connecting/adjoining rooms available
Non-Smoking
Turndown service
Free newspaper
Laptop-friendly workspace
In-room safe (laptop compatible)
Balcony
Iron/ironing board (on request)
Shared accommodations
Desk chair
Club Room, 1 King Bed, Sea View
Size: 55m²
Sleeps: 3 guests
Sea view
Members get access to exclusive rates
About the room:
Maximum room capacity:
3 guests

(up to 2 adults, up to 1 child)
Room facilities:
Bedroom
Desk
Premium bedding
Linens provided
In-room climate control (air conditioning)
Blackout drapes/curtains
Rollaway/extra beds (surcharge)
Hypo-allergenic bedding available
Pillow menu
Wardrobe or closet
Separate sitting area
Bathroom
Bathrobes
Free toiletries
Hair dryer
Designer toiletries
Bidet
Separate bathtub and shower
Entertainment
Television
Pay movies
LCD TV
Premium TV channels
Digital TV service
Food and drink
Free bottled water
Family friendly
In-room childcare (surcharge)
Free cribs/infant beds
Accessible
Wheelchair accessible
More
Daily housekeeping
Phone
Room service (24 hours)
In-room massage available
Slippers
Connecting/adjoining rooms available
Non-Smoking
Turndown service
Free newspaper
Laptop-friendly workspace
In-room safe (laptop compatible)
Balcony
Iron/ironing board (on request)
Shared accommodations
Desk chair
Size: 110m²
Sleeps: 4 guests
Sea view
Members get access to exclusive rates
About the room:
Maximum room capacity:
4 guests

(up to 3 adults, up to 1 child)
Room facilities:
Bedroom
Desk
Premium bedding
Linens provided
In-room climate control (air conditioning)
Blackout drapes/curtains
Rollaway/extra beds (surcharge)
Hypo-allergenic bedding available
Pillow menu
Wardrobe or closet
Separate sitting area
Bathroom
Bathrobes
Free toiletries
Hair dryer
Designer toiletries
Bidet
Separate bathtub and shower
Entertainment
Television
Pay movies
LCD TV
Premium TV channels
Digital TV service
Food and drink
Free bottled water
Family friendly
In-room childcare (surcharge)
Free cribs/infant beds
Accessible
Wheelchair accessible
More
Daily housekeeping
Phone
Room service (24 hours)
In-room massage available
Slippers
Connecting/adjoining rooms available
Non-Smoking
Turndown service
Free newspaper
Laptop-friendly workspace
In-room safe (laptop compatible)
Balcony
Iron/ironing board (on request)
Separate dining area
Shared accommodations
Dining table
Desk chair
Size: 55m²
Sleeps: 3 guests
Garden view
Members get access to exclusive rates
About the room:
Maximum room capacity:
3 guests

(up to 2 adults, up to 1 child)
Room facilities:
Bedroom
Desk
Premium bedding
Linens provided
In-room climate control (air conditioning)
Blackout drapes/curtains
Rollaway/extra beds (surcharge)
Hypo-allergenic bedding available
Pillow menu
Wardrobe or closet
Separate sitting area
Bathroom
Bathrobes
Free toiletries
Hair dryer
Designer toiletries
Bidet
Separate bathtub and shower
Entertainment
Television
Pay movies
LCD TV
Premium TV channels
Digital TV service
Food and drink
Free bottled water
Family friendly
In-room childcare (surcharge)
Free cribs/infant beds
Accessible
Wheelchair accessible
More
Daily housekeeping
Phone
Room service (24 hours)
In-room massage available
Slippers
Connecting/adjoining rooms available
Non-Smoking
Turndown service
Free newspaper
Laptop-friendly workspace
In-room safe (laptop compatible)
Balcony
Iron/ironing board (on request)
Room and bed type depend on availability check-in
Shared accommodations
Desk chair
Size: 140m²
Sleeps: 4 guests
Sea view
Members get access to exclusive rates
About the room:
Maximum room capacity:
4 guests

(up to 3 adults, up to 1 child)
Room facilities:
Bedroom
Desk
Premium bedding
Linens provided
In-room climate control (air conditioning)
Blackout drapes/curtains
Rollaway/extra beds (surcharge)
Hypo-allergenic bedding available
Pillow menu
Wardrobe or closet
Separate sitting area
Bathroom
Bathrobes
Free toiletries
Hair dryer
Designer toiletries
Bidet
Separate bathtub and shower
Entertainment
Television
Pay movies
LCD TV
Premium TV channels
Digital TV service
Food and drink
Free bottled water
Family friendly
In-room childcare (surcharge)
Free cribs/infant beds
Accessible
Wheelchair accessible
More
Daily housekeeping
Phone
Room service (24 hours)
In-room massage available
Slippers
Connecting/adjoining rooms available
Non-Smoking
Turndown service
Free newspaper
Laptop-friendly workspace
In-room safe (laptop compatible)
Balcony
Iron/ironing board (on request)
Separate dining area
Shared accommodations
Dining table
Desk chair
Suite, 2 Bedrooms (Palace)
Size: 460m²
Sleeps: 6 guests
Sea view
Members get access to exclusive rates
About the room:
Maximum room capacity:
6 guests

(up to 4 adults, up to 2 children)
Room facilities:
Bedroom
Desk
Premium bedding
Linens provided
In-room climate control (air conditioning)
Blackout drapes/curtains
Rollaway/extra beds (surcharge)
Hypo-allergenic bedding available
Pillow menu
Wardrobe or closet
Separate sitting area
Bathroom
Bathrobes
Free toiletries
Hair dryer
Designer toiletries
Bidet
Separate bathtub and shower
Entertainment
Television
Pay movies
LCD TV
Premium TV channels
Digital TV service
Food and drink
Free bottled water
Family friendly
In-room childcare (surcharge)
Free cribs/infant beds
Accessible
Wheelchair accessible
More
Daily housekeeping
Phone
Room service (24 hours)
In-room massage available
Slippers
Connecting/adjoining rooms available
Non-Smoking
Turndown service
Free newspaper
Laptop-friendly workspace
In-room safe (laptop compatible)
Balcony
Iron/ironing board (on request)
Separate dining area
Shared accommodations
Dining table
Desk chair
Deluxe Room, 2 Twin Beds, Garden View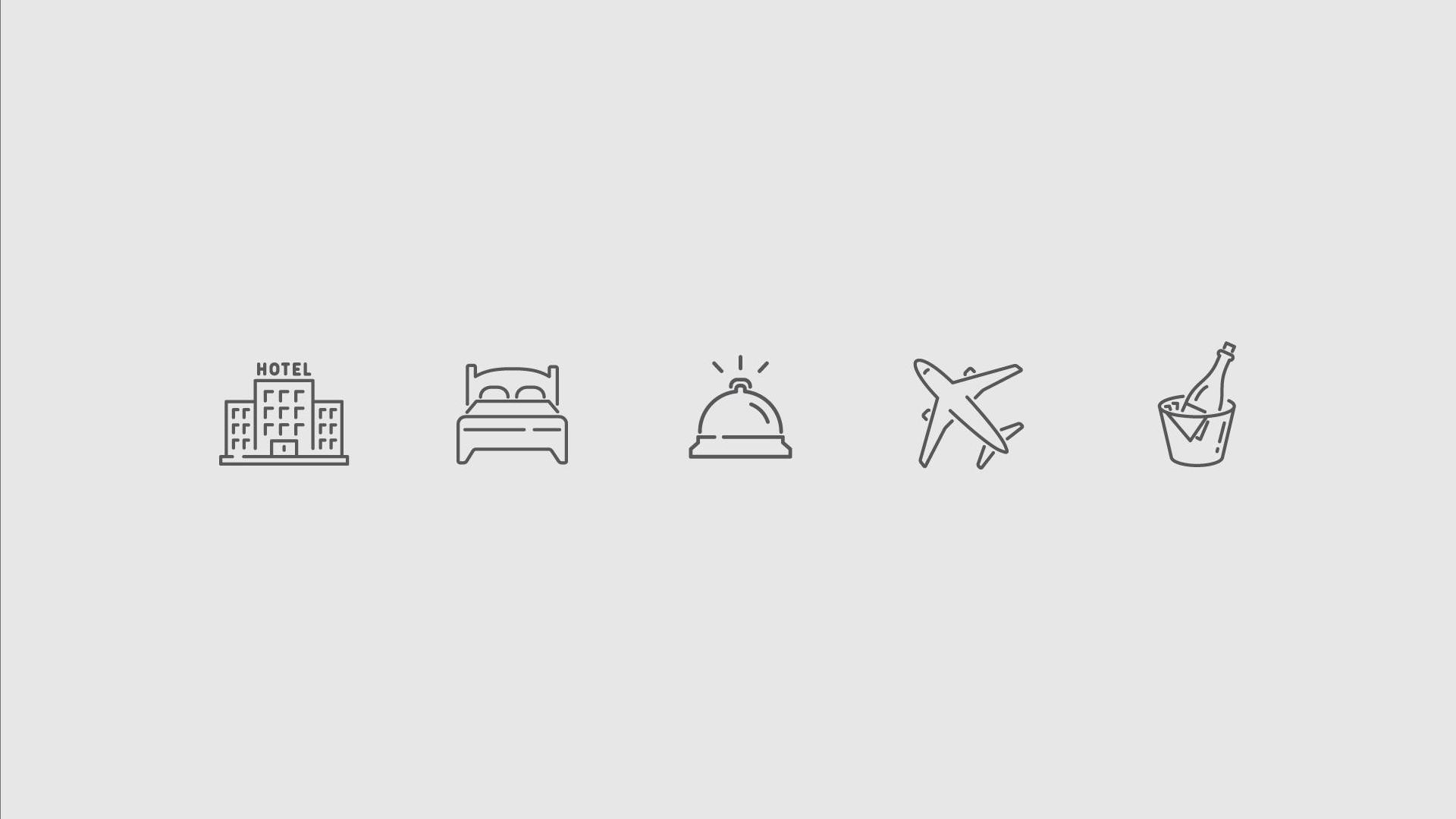 Size: 55m²
Sleeps: 2 guests
Garden view
Members get access to exclusive rates
About the room:
Maximum room capacity:
2 guests
Room facilities:
Bedroom
Desk
Premium bedding
Linens provided
In-room climate control (air conditioning)
Blackout drapes/curtains
Rollaway/extra beds (surcharge)
Hypo-allergenic bedding available
Pillow menu
Wardrobe or closet
Separate sitting area
Bathroom
Bathrobes
Free toiletries
Hair dryer
Designer toiletries
Bidet
Separate bathtub and shower
Entertainment
Television
Pay movies
LCD TV
Premium TV channels
Digital TV service
Food and drink
Free bottled water
Family friendly
In-room childcare (surcharge)
Free cribs/infant beds
Accessible
Wheelchair accessible
More
Daily housekeeping
Phone
Room service (24 hours)
In-room massage available
Slippers
Connecting/adjoining rooms available
Non-Smoking
Turndown service
Free newspaper
Laptop-friendly workspace
In-room safe (laptop compatible)
Balcony
Iron/ironing board (on request)
Shared accommodations
Desk chair
Size: 280m²
Sleeps: 4 guests
Sea view
Members get access to exclusive rates
About the room:
Maximum room capacity:
4 guests

(up to 2 adults, up to 2 children)
Room facilities:
Bedroom
Desk
Premium bedding
Linens provided
In-room climate control (air conditioning)
Blackout drapes/curtains
Rollaway/extra beds (surcharge)
Hypo-allergenic bedding available
Pillow menu
Wardrobe or closet
Separate sitting area
Bathroom
Bathrobes
Free toiletries
Hair dryer
Designer toiletries
Bidet
Separate bathtub and shower
Entertainment
Television
Pay movies
LCD TV
Premium TV channels
Digital TV service
Food and drink
Free bottled water
Family friendly
In-room childcare (surcharge)
Free cribs/infant beds
Accessible
Wheelchair accessible
More
Daily housekeeping
Phone
Room service (24 hours)
In-room massage available
Slippers
Connecting/adjoining rooms available
Non-Smoking
Turndown service
Free newspaper
Laptop-friendly workspace
In-room safe (laptop compatible)
Balcony
Iron/ironing board (on request)
Separate dining area
Shared accommodations
Dining table
Desk chair
Size: 165m²
Sleeps: 4 guests
Sea view
Members get access to exclusive rates
About the room:
Maximum room capacity:
4 guests

(up to 2 adults, up to 2 children)
Room facilities:
Bedroom
Desk
Premium bedding
Linens provided
In-room climate control (air conditioning)
Blackout drapes/curtains
Rollaway/extra beds (surcharge)
Hypo-allergenic bedding available
Pillow menu
Wardrobe or closet
Separate sitting area
Bathroom
Bathrobes
Free toiletries
Hair dryer
Designer toiletries
Bidet
Separate bathtub and shower
Entertainment
Television
Pay movies
LCD TV
Premium TV channels
Digital TV service
Food and drink
Free bottled water
Family friendly
In-room childcare (surcharge)
Free cribs/infant beds
Accessible
Wheelchair accessible
More
Daily housekeeping
Phone
Room service (24 hours)
In-room massage available
Slippers
Connecting/adjoining rooms available
Non-Smoking
Turndown service
Free newspaper
Laptop-friendly workspace
In-room safe (laptop compatible)
Balcony
Iron/ironing board (on request)
Separate dining area
Shared accommodations
Dining table
Desk chair
Suite, 3 Bedrooms (Palace)
Size: 680m²
Sleeps: 8 guests
Sea view
Members get access to exclusive rates
About the room:
Maximum room capacity:
8 guests

(up to 6 adults, up to 2 children)
Room facilities:
Bedroom
Desk
Premium bedding
Linens provided
In-room climate control (air conditioning)
Blackout drapes/curtains
Rollaway/extra beds (surcharge)
Hypo-allergenic bedding available
Pillow menu
Wardrobe or closet
Separate sitting area
Bathroom
Bathrobes
Free toiletries
Hair dryer
Designer toiletries
Bidet
Separate bathtub and shower
Entertainment
Television
Pay movies
LCD TV
Premium TV channels
Digital TV service
Food and drink
Free bottled water
Family friendly
In-room childcare (surcharge)
Free cribs/infant beds
Accessible
Wheelchair accessible
More
Daily housekeeping
Phone
Room service (24 hours)
In-room massage available
Slippers
Connecting/adjoining rooms available
Non-Smoking
Turndown service
Free newspaper
Laptop-friendly workspace
In-room safe (laptop compatible)
Balcony
Iron/ironing board (on request)
Separate dining area
Shared accommodations
Dining table
Desk chair
Deluxe Room, 2 Twin Beds, Terrace (Garden)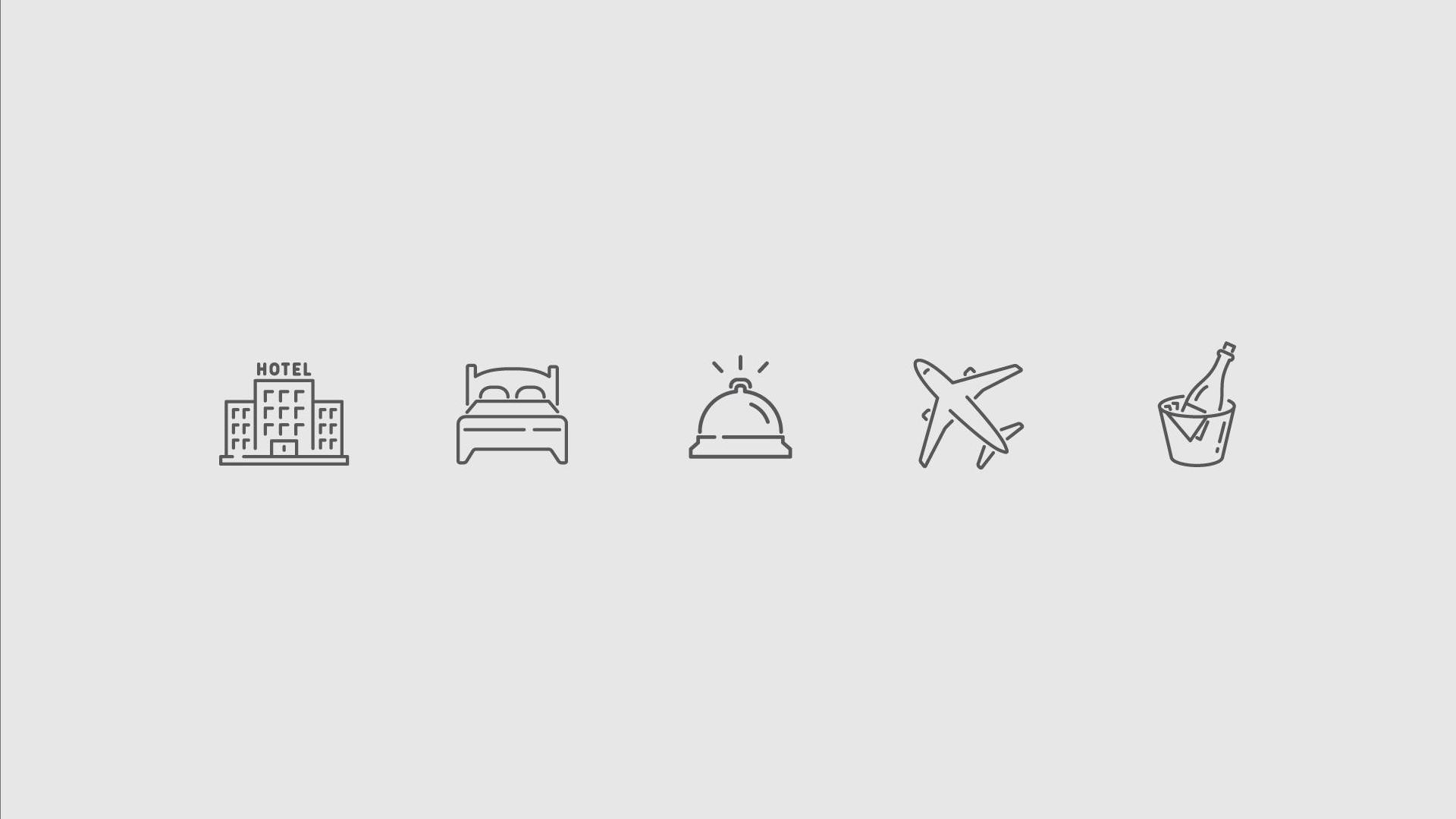 Size: 55m²
Sleeps: 2 guests
Garden view
Members get access to exclusive rates
About the room:
Maximum room capacity:
2 guests
Room facilities:
Bedroom
Desk
Premium bedding
Linens provided
In-room climate control (air conditioning)
Blackout drapes/curtains
Rollaway/extra beds (surcharge)
Hypo-allergenic bedding available
Pillow menu
Wardrobe or closet
Separate sitting area
Bathroom
Bathrobes
Free toiletries
Hair dryer
Designer toiletries
Bidet
Separate bathtub and shower
Entertainment
Television
Pay movies
LCD TV
Premium TV channels
Digital TV service
Food and drink
Free bottled water
Family friendly
In-room childcare (surcharge)
Free cribs/infant beds
Accessible
Wheelchair accessible
More
Daily housekeeping
Phone
Room service (24 hours)
In-room massage available
Slippers
Connecting/adjoining rooms available
Non-Smoking
Turndown service
Free newspaper
Laptop-friendly workspace
In-room safe (laptop compatible)
Balcony
Iron/ironing board (on request)
Terrace
Shared accommodations
Desk chair
Size: 275m²
Sleeps: 4 guests
Sea view
Members get access to exclusive rates
About the room:
Maximum room capacity:
4 guests

(up to 3 adults, up to 2 children)
Room facilities:
Bedroom
Desk
Premium bedding
Linens provided
In-room climate control (air conditioning)
Blackout drapes/curtains
Rollaway/extra beds (surcharge)
Hypo-allergenic bedding available
Pillow menu
Wardrobe or closet
Separate sitting area
Bathroom
Bathrobes
Free toiletries
Hair dryer
Designer toiletries
Bidet
Separate bathtub and shower
Entertainment
Television
Pay movies
LCD TV
Premium TV channels
Digital TV service
Food and drink
Free bottled water
Family friendly
In-room childcare (surcharge)
Free cribs/infant beds
Accessible
Wheelchair accessible
More
Daily housekeeping
Phone
Room service (24 hours)
In-room massage available
Slippers
Connecting/adjoining rooms available
Non-Smoking
Turndown service
Free newspaper
Laptop-friendly workspace
In-room safe (laptop compatible)
Balcony
Iron/ironing board (on request)
Separate dining area
Shared accommodations
Dining table
Desk chair
Size: 55m²
Sleeps: 3 guests
Garden view
Members get access to exclusive rates
About the room:
Maximum room capacity:
3 guests

(up to 2 adults, up to 1 child)
Room facilities:
Bedroom
Desk
Premium bedding
Linens provided
In-room climate control (air conditioning)
Blackout drapes/curtains
Rollaway/extra beds (surcharge)
Hypo-allergenic bedding available
Pillow menu
Wardrobe or closet
Separate sitting area
Bathroom
Bathrobes
Free toiletries
Hair dryer
Designer toiletries
Bidet
Separate bathtub and shower
Entertainment
Television
Pay movies
LCD TV
Premium TV channels
Digital TV service
Food and drink
Free bottled water
Family friendly
In-room childcare (surcharge)
Free cribs/infant beds
Accessible
Wheelchair accessible
More
Daily housekeeping
Phone
Room service (24 hours)
In-room massage available
Slippers
Connecting/adjoining rooms available
Non-Smoking
Turndown service
Free newspaper
Laptop-friendly workspace
In-room safe (laptop compatible)
Balcony
Iron/ironing board (on request)
Shared accommodations
Desk chair
Deluxe Suite, Sea View (Palace)
Size: 165m²
Sleeps: 4 guests
Sea view
Members get access to exclusive rates
About the room:
Maximum room capacity:
4 guests

(up to 3 adults, up to 2 children)
Room facilities:
Bedroom
Desk
Premium bedding
Linens provided
In-room climate control (air conditioning)
Blackout drapes/curtains
Rollaway/extra beds (surcharge)
Hypo-allergenic bedding available
Pillow menu
Wardrobe or closet
Separate sitting area
Bathroom
Bathrobes
Free toiletries
Hair dryer
Designer toiletries
Bidet
Separate bathtub and shower
Entertainment
Television
Pay movies
LCD TV
Premium TV channels
Digital TV service
Food and drink
Free bottled water
Family friendly
In-room childcare (surcharge)
Free cribs/infant beds
Accessible
Wheelchair accessible
More
Daily housekeeping
Phone
Room service (24 hours)
In-room massage available
Slippers
Connecting/adjoining rooms available
Non-Smoking
Turndown service
Free newspaper
Laptop-friendly workspace
In-room safe (laptop compatible)
Balcony
Iron/ironing board (on request)
Separate dining area
Shared accommodations
Dining table
Desk chair
Suite, 3 Bedrooms (Palace)
Size: 680m²
Sleeps: 12 guests
Sea view
Members get access to exclusive rates
About the room:
Maximum room capacity:
12 guests

(up to 6 adults, up to 6 children)
Room facilities:
Bedroom
Desk
Premium bedding
Linens provided
In-room climate control (air conditioning)
Blackout drapes/curtains
Rollaway/extra beds (surcharge)
Hypo-allergenic bedding available
Pillow menu
Wardrobe or closet
Separate sitting area
Bathroom
Bathrobes
Free toiletries
Hair dryer
Designer toiletries
Bidet
Separate bathtub and shower
Entertainment
Television
Pay movies
LCD TV
Premium TV channels
Digital TV service
Food and drink
Free bottled water
Family friendly
In-room childcare (surcharge)
Free cribs/infant beds
Accessible
Wheelchair accessible
More
Daily housekeeping
Phone
Room service (24 hours)
In-room massage available
Slippers
Connecting/adjoining rooms available
Non-Smoking
Turndown service
Free newspaper
Laptop-friendly workspace
In-room safe (laptop compatible)
Balcony
Iron/ironing board (on request)
Separate dining area
Shared accommodations
Dining table
Desk chair
Size: 55m²
Sleeps: 3 guests
Partial ocean view
Members get access to exclusive rates
About the room:
Maximum room capacity:
3 guests

(up to 2 adults, up to 1 child)
Room facilities:
Bedroom
Desk
Premium bedding
Linens provided
In-room climate control (air conditioning)
Blackout drapes/curtains
Rollaway/extra beds (surcharge)
Hypo-allergenic bedding available
Pillow menu
Wardrobe or closet
Separate sitting area
Bathroom
Bathrobes
Free toiletries
Hair dryer
Designer toiletries
Bidet
Separate bathtub and shower
Entertainment
Television
Pay movies
LCD TV
Premium TV channels
Digital TV service
Food and drink
Free bottled water
Family friendly
In-room childcare (surcharge)
Free cribs/infant beds
Accessible
Wheelchair accessible
More
Daily housekeeping
Phone
Room service (24 hours)
In-room massage available
Slippers
Connecting/adjoining rooms available
Non-Smoking
Turndown service
Free newspaper
Laptop-friendly workspace
In-room safe (laptop compatible)
Balcony
Iron/ironing board (on request)
Shared accommodations
Desk chair