French Riviera & Provence: 9-Day Luxury Small-Group Tour with Gourmet Experiences, Sommelier-Led Wine Tastings & Optional Camargue Extension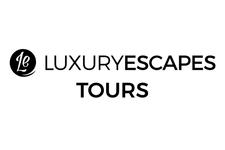 Discover the sun-kissed beauty of the French Riviera and picture-perfect villages of Provence on a nine-day luxury-small group tour (max. 12 travellers). With its sweeping fields of lavender, hillside vineyards producing world-class wines, charming old villages, olive groves and sparkling azure coastlines, it's little wonder why the south of France has long been a go-to destination for lovers of gourmet food, wine and history.
Your journey takes you to: Nice — La Cadière-d'Azur — Crillon-le-Brave — Châteauneuf-du-Pape — Crillon-le-Brave.
Camargue extension available: Extend your tour with three exciting nights in the Camargue, famed for its wild white horses, cowboys and flamingos, and stay in the unique medieval city of Aigues-Mortes, where you'll discover the charming L'Isle-Sur-la-Sorgue and bask in the beauty of Van Gogh's Arles, with included airport transfer and handpicked accommodation.

Our team are available 24 hours, 7 days
Interested in this offer? Call our dedicated customer service team anytime.
Call 888 841 8898