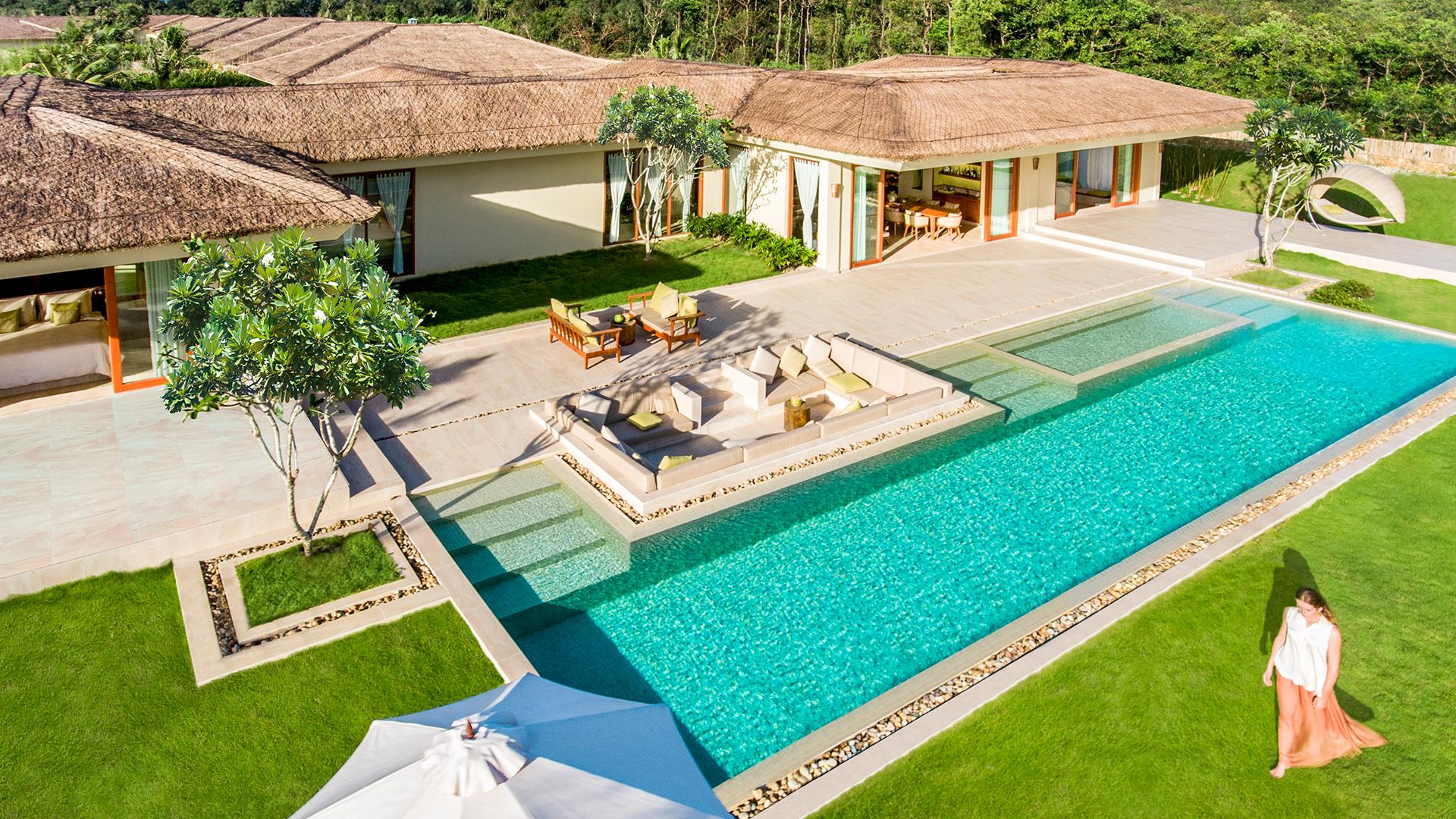 Phu Quoc: Beautiful Pool Villas with All-Inclusive Dining & Spa Treatments
Escape to Vietnam's paradise island of Phu Quoc in the Gulf of Thailand, where white sand beaches meet lush tropical jungle. Relax and unwind in a huge and secluded villa with a private pool at Fusion Resort Phu Quoc, the island's only all-inclusive spa resort. Your escape includes daily breakfast 'anywhere, anytime', lunch, dinner and unbelievable spa treatments are all included for you, plus complimentary shuttle transfers between the airport and the resort and the local town, Duong Dong.

Book now. Pay Later.
package Options
POOL VILLA ESCAPE
One-Bedroom Pool Villa Garden View
Inclusion highlights:
Inclusions valid for two adults (maximum room capacity is three people – see 'Fine Print' for details)
Daily breakfast – 'anywhere, anytime'
Daily lunch at the ocean-side Pezcá restaurant
Nightly dinner at either Pezcá or Secret Garden
OCEAN VIEW UPGRADE
One-Bedroom Pool Villa Ocean View
Inclusion highlights:
Inclusions valid for two adults (maximum room capacity is three people – see 'Fine Print' for details)
Upgrade to a more spacious, beachfront villa (184 sqm) with indoor and outdoor dining areas and ocean views
Daily breakfast – 'anywhere, anytime'
Daily lunch at the ocean-side Pezcá restaurant
VIP UPGRADE
Two-Bedroom Pool Villa River View
Inclusion highlights:
Inclusions valid for four people (maximum room capacity is four adults plus two children – see 'Fine Print' for details)
Upgrade to a huge two-bedroom villa (505 sqm) with indoor and outdoor dining areas and river views
Daily breakfast – 'anywhere, anytime'
Daily lunch at the ocean-side Pezcá restaurant