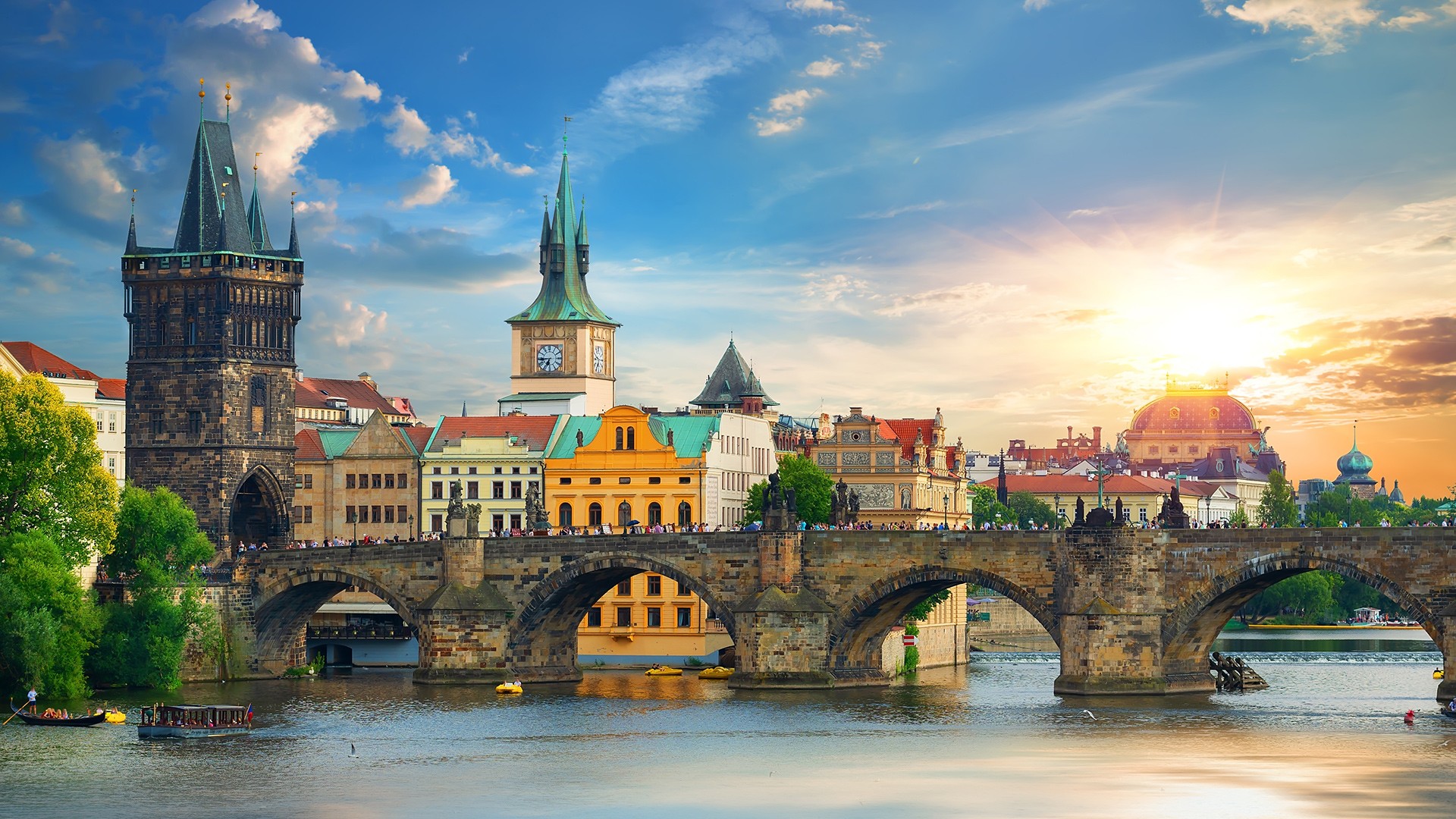 Hungary, Austria and Czech Republic
Budapest, Vienna & Prague 2022/23: 8-Day Luxury Small-Group Tour with Schönbrunn Palace & Prague Castle Visit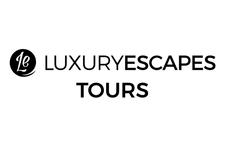 Take the grand history of Budapest, the imperial nostalgia of Vienna and the spire-filled skies of Prague: you have a once-in-a-lifetime eight-day small-group luxury tour (max. 16) through the best of Eastern Europe.
Your tour includes:
Seven nights of luxury accommodation – including two nights at the boutique Mystery Hotel Budapest, three nights at the Andaz Vienna Am Belvedere, part of the renowned Hyatt group, and two nights at NH Collection Prague Carlo IV Prague
Daily breakfast and two dinners
Budapest city tour including entrance to the Fisherman's Bastion and Matthias Church
Vienna walking tour past Hofburg Imperial Palace and entrance to the Belvedere Palace
Schönbrunn Palace tour of the royal Habsburg family's summer residence
Visit the quaint UNESCO World Heritage-listed town of Český Krumlov and its grand palace
Prague city tour entrance including the UNESCO World Heritage-listed Prague Castle complex with the Old Royal Palace, St. George's Basilica and Golden Lane with the Daliborka Tower
All airport transfers and air-conditioned transport throughout
The services of an expert local, English-speaking guide
Your journey takes you to: Budapest, Hungary – Vienna, Austria – Český Krumlov, Czech Republic – Prague, Czech Republic.
Book with Confidence: We work directly with our trusted partners and provide 24/7 customer service to ensure that no matter what happens, we're here to help. If your escape is affected by Covid-19 restrictions, we will do our best to assist you with a date change or provide you with a Luxury Escapes credit for another Limited Time Lux Exclusive accommodation, tour or cruise offer, less any unrecoverable costs; excludes flights. Find out more.
package Options
8 Days from
Includes taxes & fees
Sold out
Inclusion highlights:
Packages valid for one person (twin share) – you MUST purchase TWO packages
Includes private room with ensuite throughout tour with king or queen bed, or two bed options
Seven nights of luxury accommodation – including two nights at the boutique Mystery Hotel Budapest, three nights at the Andaz Vienna Am Belvedere, part of the renowned Hyatt group, and two nights at NH Collection Prague Carlo IV Prague
Daily breakfast and two dinners
Budapest city tour including the Hungarian Parliament Building, and included entrance to Fisherman's Bastion and entrance to Matthias Church
Vienna walking tour past St. Stephen's Cathedral, Hofburg Imperial Palace and included entrance to Belvedere Palace
Schönbrunn Palace with included entrance and audio-visual tour of the royal Habsburg family's iconic summer residence
Visit the quaint UNESCO World Heritage-listed town of Český Krumlov and its grand palace
Prague city tour including entrance to UNESCO World Heritage-listed Prague Castle complex with St. Vitus Cathedral, Old Royal Palace, St. George's Basilica and Golden Lane with the Daliborka Tower
All airport transfers and air-conditioned transport throughout
The services of an expert local, English-speaking guide
All entrance fees per itinerary
8 Days from
Includes taxes & fees
Sold out
Inclusion highlights:
Packages valid for one person (twin share) – you MUST purchase TWO packages
Includes private room with ensuite throughout tour with king or queen bed, or two bed options
Seven nights of luxury accommodation – including two nights at the boutique Mystery Hotel Budapest, three nights at the Andaz Vienna Am Belvedere, part of the renowned Hyatt group, and two nights at NH Collection Prague Carlo IV Prague
Daily breakfast and two dinners
Budapest city tour including the Hungarian Parliament Building, and included entrance to Fisherman's Bastion and entrance to Matthias Church
Vienna walking tour past St. Stephen's Cathedral, Hofburg Imperial Palace and included entrance to Belvedere Palace
Schönbrunn Palace with included entrance and audio-visual tour of the royal Habsburg family's iconic summer residence
Visit the quaint UNESCO World Heritage-listed town of Český Krumlov and its grand palace
Prague city tour including entrance to UNESCO World Heritage-listed Prague Castle complex with St. Vitus Cathedral, Old Royal Palace, St. George's Basilica and Golden Lane with the Daliborka Tower
All airport transfers and air-conditioned transport throughout
The services of an expert local, English-speaking guide
All entrance fees per itinerary
Solo Traveller – Low Season
8 Days from
Includes taxes & fees
Sold out
Inclusion highlights:
Inclusions valid for one person (solo traveller)
Includes private room with ensuite throughout tour with king or queen bed, or two bed options
Seven nights of luxury accommodation – including two nights at the boutique Mystery Hotel Budapest, three nights at the Andaz Vienna Am Belvedere, part of the renowned Hyatt group, and two nights at NH Collection Prague Carlo IV Prague
Daily breakfast and two dinners
Budapest city tour including the Hungarian Parliament Building, and included entrance to Fisherman's Bastion and entrance to Matthias Church
Vienna walking tour past St. Stephen's Cathedral, Hofburg Imperial Palace and included entrance to Belvedere Palace
Schönbrunn Palace with included entrance and audio-visual tour of the royal Habsburg family's iconic summer residence
Visit the quaint UNESCO World Heritage-listed town of Český Krumlov and its grand palace
Prague city tour including entrance to UNESCO World Heritage-listed Prague Castle complex with St. Vitus Cathedral, Old Royal Palace, St. George's Basilica and Golden Lane with the Daliborka Tower
All airport transfers and air-conditioned transport throughout
The services of an expert local, English-speaking guide
All entrance fees per itinerary
Solo Traveller – High Season
8 Days from
Includes taxes & fees
Sold out
Inclusion highlights:
Inclusions valid for one person (solo traveller)
Includes private room with ensuite throughout tour with king or queen bed, or two bed options
Seven nights of luxury accommodation – including two nights at the boutique Mystery Hotel Budapest, three nights at the Andaz Vienna Am Belvedere, part of the renowned Hyatt group, and two nights at NH Collection Prague Carlo IV Prague
Daily breakfast and two dinners
Budapest city tour including the Hungarian Parliament Building, and included entrance to Fisherman's Bastion and entrance to Matthias Church
Vienna walking tour past St. Stephen's Cathedral, Hofburg Imperial Palace and included entrance to Belvedere Palace
Schönbrunn Palace with included entrance and audio-visual tour of the royal Habsburg family's iconic summer residence
Visit the quaint UNESCO World Heritage-listed town of Český Krumlov and its grand palace
Prague city tour including entrance to UNESCO World Heritage-listed Prague Castle complex with St. Vitus Cathedral, Old Royal Palace, St. George's Basilica and Golden Lane with the Daliborka Tower
All airport transfers and air-conditioned transport throughout
The services of an expert local, English-speaking guide
All entrance fees per itinerary