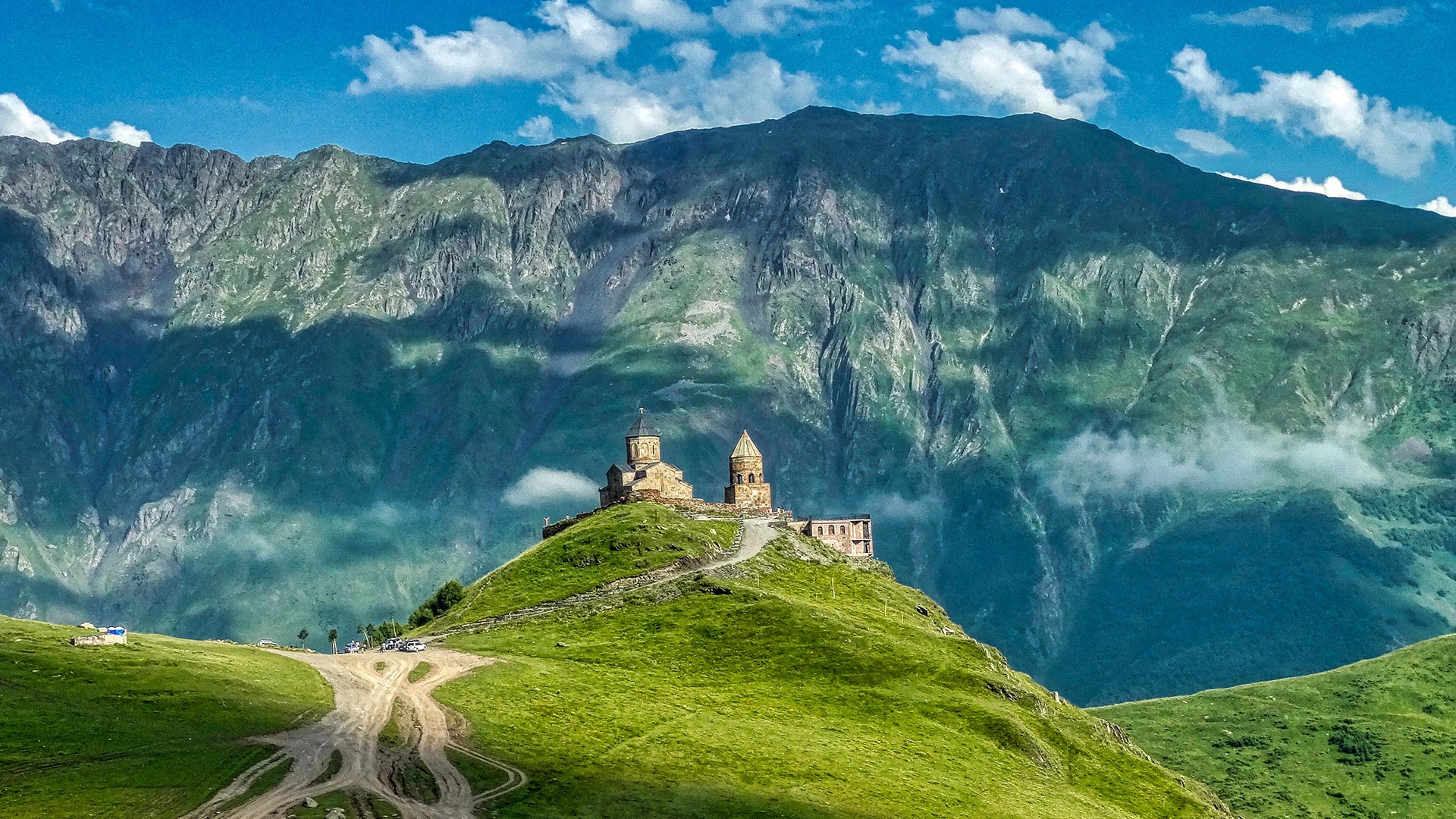 Georgia & Armenia 2022: 13-Day Luxury Small-Group Tour with Georgian Cooking Class, Wine Tasting, Rabati Castle Private Tour & Azerbaijan Extension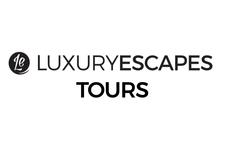 Be charmed by the colourful culture, fascinating history and breathtaking natural scenery of Georgia and Armenia on this 13-day luxury small-group tour (max. 16 travellers). Discover countries shaped by ancient history and religion, a captivating mix of tradition and a modern way of life. Immerse yourself in the past as you tour ancient, UNESCO World Heritage-listed sites and embrace the Armenia and Georgia of today with the help of knowledgeable local guides. Discover Tbilisi on a city tour, visit the ancient cave town of Uplistsikhe, indulge in a Georgian wine tasting, drive through the spectacular Caucasus Mountains, venture through the Armenian monastic complex of Haghpat, and sit down for lunch at a local house in Garni, where you can witness the baking of Armenian lavash bread.
Your exciting, one-of-a-kind tour features nightly handpicked accommodation, including two Design Hotel properties in Georgia, so you can relax after long days spent exploring two of the most fascinating countries in the world.
Your tour includes:
12 nights of handpicked accommodation, including two Design Hotel properties in Georgia
Daily breakfast and additional dining experiences including a welcome and farewell dinner, a homecooked local lunch and more
Tour of Georgia's capital Tbilisi, inclusive of visits to Kashveti Church, the National Picture Gallery and ancient Orthodox churches
Journey through the Caucasus Mountains with stops at the ancient Georgian capital of Mtskheta and Gergeti Trinity Church
Hands-on traditional Georgian cooking experience, followed by a feast with folklore and homemade wine
Visit one of the highest waterfalls in Georgia, Gveleti
Tour the ancient cave town of Uplistsikhe
Visit the Mineral Water Park of Borjomi, where you can taste the naturally carbonated water
Private tour of the 13th-century Rabati Castle
Wine tasting at Tsinandali Estate Winery and a trip to Signagi, with splendid views of the gorgeous Alazani Valley, known as the cradle of Georgian wines
Visits to the UNESCO World Heritage Sites of Haghpat and Geghard monasteries
Lunch at a local Armenian house with lavash breadmaking
City tour of Armenia's vibrant capital, Yerevan, visiting Republic Square, the Cascade Complex and The National Assembly of Armenia
Tour Khor Virap Monastery, the most visited pilgrimage site in Armenia
Visit the ruins of Zvartnots Temple – a pearl of seventh-century architecture and inscribed in UNESCO World Heritage list
Private airport transfers and transportation throughout
Experienced, local English-speaking guides
All sightseeing and entrance fees as per the itinerary
Azerbaijan Extension: Extend your tour to enjoy six days in Azerbaijan, known as the 'Land of Fire' and a fascinating blend of European and Asian influences. From UNESCO World Heritage-listed sites to the cosmopolitan capital of Baku, rural villages and semi-desert areas, it's a truly unique experience
Your journey takes you to: Tbilisi — Kazbegi — Borjomi — Tbilisi — Dilijan — Yerevan.
Book with Confidence: We work directly with our trusted partners and provide 24/7 customer service to ensure that no matter what happens, we're here to help. If your escape is affected by Covid-19 restrictions, we will do our best to assist you with a date change or provide you with a Luxury Escapes credit for another Limited Time Lux Exclusive accommodation, tour or cruise offer, less any unrecoverable costs; excludes flights. Find out more.
Interest-free payment options available 

package Options
13 Days from
Includes taxes & fees
Inclusion highlights:
Inclusions valid for one person (twin share) – you MUST purchase TWO packages
Includes private room with ensuite throughout tour with a double or twin beds
12 nights of handpicked accommodation, including two Design Hotel properties in Georgia
Daily breakfast and additional dining experiences including a welcome and farewell dinner, a homecooked local lunch and more
Tour of Georgia's capital Tbilisi, inclusive of visits to Kashveti Church, the National Picture Gallery and ancient Orthodox churches
Journey through the Caucasus Mountains with stops at the ancient Georgian capital of Mtskheta and Gergeti Trinity Church
Hands-on traditional Georgian cooking experience, followed by a feast with folklore and homemade wine
Visit one of the highest waterfalls in Georgia, Gveleti
Tour the ancient cave town of Uplistsikhe
Visit the Mineral Water Park of Borjomi, where you can taste the naturally carbonated water
Private tour of the 13th-century Rabati Castle
Wine tasting at Tsinandali Estate Winery and a trip to Signagi, with splendid views of the gorgeous Alazani Valley, known as the cradle of Georgian wines
Visits to the UNESCO World Heritage Sites of Haghpat and Geghard monasteries
Lunch at a local Armenian house with lavash breadmaking
City tour of Armenia's vibrant capital, Yerevan, visiting Republic Square, the Cascade Complex and The National Assembly of Armenia
Tour Khor Virap Monastery, the most visited pilgrimage site in Armenia
Visit the ruins of Zvartnots Temple – a pearl of seventh-century architecture and inscribed in UNESCO World Heritage list
Private airport transfers and transportation throughout
Experienced, local English-speaking guides
All sightseeing and entrance fees as per the itinerary
13 Days from
Includes taxes & fees
Inclusion highlights:
Inclusions valid for one person (solo traveller)
Includes private room with ensuite throughout tour with a double or twin beds
12 nights of handpicked accommodation, including two Design Hotel properties in Georgia
Daily breakfast and additional dining experiences including a welcome and farewell dinner, a homecooked local lunch and more
Tour of Georgia's capital Tbilisi, inclusive of visits to Kashveti Church, the National Picture Gallery and ancient Orthodox churches
Journey through the Caucasus Mountains with stops at the ancient Georgian capital of Mtskheta and Gergeti Trinity Church
Hands-on traditional Georgian cooking experience, followed by a feast with folklore and homemade wine
Visit one of the highest waterfalls in Georgia, Gveleti
Tour the ancient cave town of Uplistsikhe
Visit the Mineral Water Park of Borjomi, where you can taste the naturally carbonated water
Private tour of the 13th-century Rabati Castle
Wine tasting at Tsinandali Estate Winery and a trip to Signagi, with splendid views of the gorgeous Alazani Valley, known as the cradle of Georgian wines
Visits to the UNESCO World Heritage Sites of Haghpat and Geghard monasteries
Lunch at a local Armenian house with lavash breadmaking
City tour of Armenia's vibrant capital, Yerevan, visiting Republic Square, the Cascade Complex and The National Assembly of Armenia
Tour Khor Virap Monastery, the most visited pilgrimage site in Armenia
Visit the ruins of Zvartnots Temple – a pearl of seventh-century architecture and inscribed in UNESCO World Heritage list
Private airport transfers and transportation throughout
Experienced, local English-speaking guides
All sightseeing and entrance fees as per the itinerary
Twin Share – Extended Tour
18 Days from
Includes taxes & fees
Inclusion highlights:
Inclusions valid for one person (twin share) – you MUST purchase TWO packages
Includes private room with ensuite throughout tour with double or twin beds
12 nights of handpicked accommodation, including two Design Hotel properties in Georgia
Daily breakfast and additional dining experiences including a welcome and farewell dinner, a homecooked local lunch and more
Tour of Georgia's capital Tbilisi, inclusive of visits to Kashveti Church, the National Picture Gallery and ancient Orthodox churches
Journey through the Caucasus Mountains with stops at the ancient Georgian capital of Mtskheta and Gergeti Trinity Church
Hands-on traditional Georgian cooking experience, followed by a feast with folklore and homemade wine
Visit one of the highest waterfalls in Georgia, Gveleti
Tour the ancient cave town of Uplistsikhe
Visit the Mineral Water Park of Borjomi, where you can taste the naturally carbonated water
Private tour of the 13th-century Rabati Castle
Wine tasting at Tsinandali Estate Winery and a trip to Signagi, with splendid views of the gorgeous Alazani Valley, known as the cradle of Georgian wines
Visits to the UNESCO World Heritage Sites of Haghpat and Geghard monasteries
Lunch at a local Armenian house with lavash breadmaking
City tour of Armenia's vibrant capital, Yerevan, visiting Republic Square, the Cascade Complex and The National Assembly of Armenia
Tour Khor Virap Monastery, the most visited pilgrimage site in Armenia
Visit the ruins of Zvartnots Temple – a pearl of seventh-century architecture and inscribed in UNESCO World Heritage list
Private airport transfers and transportation throughout
Experienced, local English-speaking guides
All sightseeing and entrance fees as per the itinerary
Tour Extension:
Five additional nights of handpicked accommodation, including a night at Rooms Hotel Tbilisi - A Design Hotel, a night at Marxal Resort & Spa, a night at the Qafqaz Riverside Hotel, nestled amid the Caucasus Mountains, and two nights at The Hyatt Regency Baku
Daily breakfast and select additional dining experiences, including a farewell dinner
Visit the 18th-century Khan's Summer Palace in Sheki, with its magnificent frescos and exquisite stained-glass work
Trip to Gabala, stopping by the stunning Qara Nohur Lake and the Yeddi Gozel waterfall
Travel to the UNESCO World Heritage-listed city of Gobustan, an archaeological reserve showcasing an outstanding collection of more than 6,000 rock engravings
Tour the "Old City" of Baku, including the stunning 12th-century Maiden Tower and the 15th-century Palace of Shirvanshahs
Visit Mohammed Mosque, the oldest building in Azerbaijan
Solo Traveller – Extended Tour
18 Days from
Includes taxes & fees
Valued up to A$11,189
-24%
Inclusion highlights:
Inclusions valid for one person (solo traveller)
Includes private room with ensuite throughout tour with double or twin beds
12 nights of handpicked accommodation, including two Design Hotel properties in Georgia
Daily breakfast and additional dining experiences including a welcome and farewell dinner, a homecooked local lunch and more
Tour of Georgia's capital Tbilisi, inclusive of visits to Kashveti Church, the National Picture Gallery and ancient Orthodox churches
Journey through the Caucasus Mountains with stops at the ancient Georgian capital of Mtskheta and Gergeti Trinity Church
Hands-on traditional Georgian cooking experience, followed by a feast with folklore and homemade wine
Visit one of the highest waterfalls in Georgia, Gveleti
Tour the ancient cave town of Uplistsikhe
Visit the Mineral Water Park of Borjomi, where you can taste the naturally carbonated water
Private tour of the 13th-century Rabati Castle
Wine tasting at Tsinandali Estate Winery and a trip to Signagi, with splendid views of the gorgeous Alazani Valley, known as the cradle of Georgian wines
Visits to the UNESCO World Heritage Sites of Haghpat and Geghard monasteries
Lunch at a local Armenian house with lavash breadmaking
City tour of Armenia's vibrant capital, Yerevan, visiting Republic Square, the Cascade Complex and The National Assembly of Armenia
Tour Khor Virap Monastery, the most visited pilgrimage site in Armenia
Visit the ruins of Zvartnots Temple – a pearl of seventh-century architecture and inscribed in UNESCO World Heritage list
Private airport transfers and transportation throughout
Experienced, local English-speaking guides
All sightseeing and entrance fees as per the itinerary
Tour Extension:
Five additional nights of handpicked accommodation, including a night at Rooms Hotel Tbilisi - A Design Hotel, a night at Marxal Resort & Spa, a night at the Qafqaz Riverside Hotel, nestled amid the Caucasus Mountains, and two nights at The Hyatt Regency Baku
Daily breakfast and select additional dining experiences, including a farewell dinner
Visit the 18th-century Khan's Summer Palace in Sheki, with its magnificent frescos and exquisite stained-glass work
Trip to Gabala, stopping by the stunning Qara Nohur Lake and the Yeddi Gozel waterfall
Travel to the UNESCO World Heritage-listed city of Gobustan, an archaeological reserve showcasing an outstanding collection of more than 6,000 rock engravings
Tour the "Old City" of Baku, including the stunning 12th-century Maiden Tower and the 15th-century Palace of Shirvanshahs
Visit Mohammed Mosque, the oldest building in Azerbaijan
Sign up for instant access
Exclusive hand-picked offers
1,315,267 followers
---