1 to 21 Nights
packages available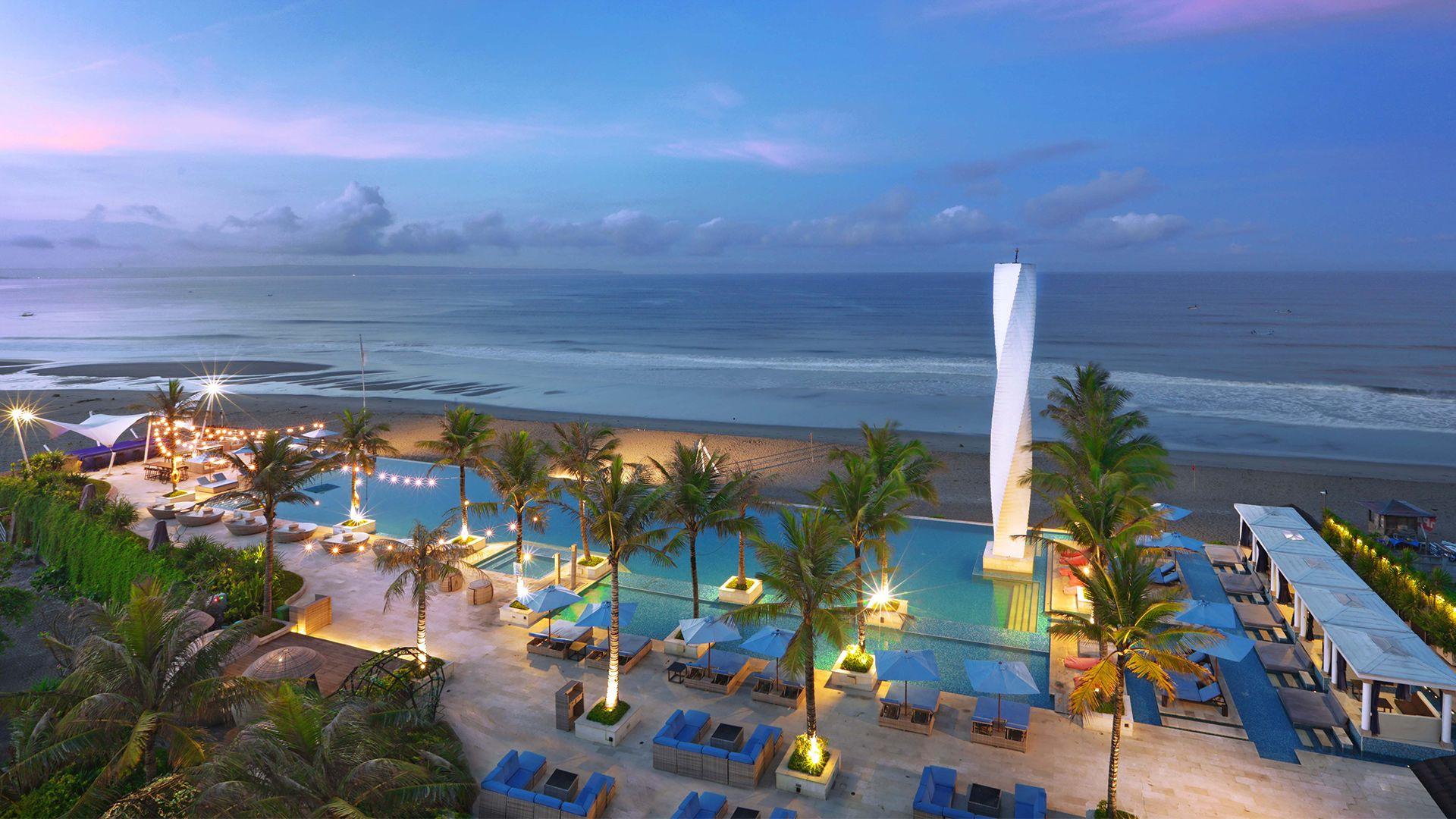 LV8 Resort Hotel Bali
Five-Star Canggu Beachfront Suites with Daily Cocktails & Breakfast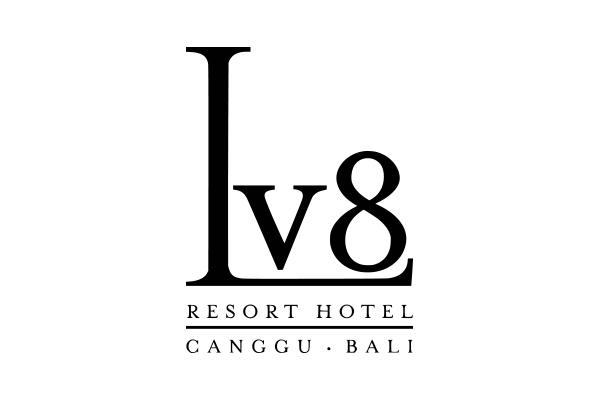 Embrace timeless elegance in one of Bali's best beachfront destinations with an escape to LV8 Resort Hotel, a five-star suite sanctuary that sets new standards for beachside bliss. Perched on the sands of Berawa Beach in chic Canggu, the luxury resort is perfectly placed for every type of Bali holiday – honeymooners will find privacy in romantic restaurants, families can safely frolic in the sand and friends will love hopping between beach bars and boutiques, all within walking distance.
Suites are designed with space in mind, with expansive living areas, buckets of natural light and all the mod-cons required for a stress-free stay. Waltz down to the waterfront infinity pool to spend your days soaking up the sunshine, or take to the waves for a surf lesson or two. Dine and drink at Vue Beach Club from sun up until well past sundown, working your way through the curated cocktail list and extensive lunch and dinner menus full of local and international flavours.
Luxury Escapes inclusions (select nights only):
Start the day strong with a daily Indonesian or American breakfast
End the day with a daily cocktail each at Vue Beach Club
Sample local and international flavours with a three-course lunch or dinner at Vue Beach Club (for stays of 3+ nights)
Travel in style with roundtrip private airport transfers (for stays of 5+ nights)
Go back for more with a second three-course lunch or dinner at Vue Beach Club (for stays of 7+ nights)
Travelling with family? Upgrade to a Two-Bedroom Suite for up to four guests.
1 to 21 Nights packages available
package Options

Select your package type
One-Bedroom Suite
The light-filled One-Bedroom Suite is all about contemporary comforts, with a queen bed, bathtub and private balcony overlooking the surrounding tropical landscapes
Size: 85 m²
Option 1
CANGGU ESCAPE (NON-REFUNDABLE)
Daily Indonesian or American breakfast
Daily cocktail each at Vue Beach Club
Check-in: 3pm / Checkout: 12pm
Inclusions valid for up to two adults
Option 2
CANGGU ESCAPE (REFUNDABLE)
Daily Indonesian or American breakfast
Daily cocktail each at Vue Beach Club
Check-in: 3pm / Checkout: 12pm
Inclusions valid for up to two adults
Family Room
The whole family will love the light-filled Family Room, with separate living spaces, a bunk bed for little travellers (surcharges apply; see the Fine Print for details) and a balcony overlooking the resort's verdant gardens
Size: 85 m²
Option 1
FAMILY UPGRADE (NON-REFUNDABLE)
Daily Indonesian or American breakfast for two
Daily cocktail each at Vue Beach Club
Check-in: 3pm / Checkout: 12pm
Inclusions valid for up to two adults
Option 2
FAMILY UPGRADE (REFUNDABLE)
Daily Indonesian or American breakfast for two
Daily cocktail each at Vue Beach Club
Check-in: 3pm / Checkout: 12pm
Inclusions valid for up to two adults
One-Bedroom Suite with Pool
One-Bedroom Suite with Pool
Get your daily dose of Vitamin D by your private pool, or relax in your queen bed with a book in hand – whatever your form of rejuvenation, the One-Bedroom Suite with Pool can make it happen
Size: 120 m²
Option 1
ONE-BEDROOM POOL UPGRADE (NON-REFUNDABLE)
Daily Indonesian or American breakfast
Daily cocktail each at Vue Beach Club
Check-in: 3pm / Checkout: 12pm
Inclusions valid for up to two adults
Option 2
ONE-BEDROOM POOL UPGRADE (REFUNDABLE)
Daily Indonesian or American breakfast
Daily cocktail each at Vue Beach Club
Check-in: 3pm / Checkout: 12pm
Inclusions valid for up to two adults
Two-Bedroom Suite
Spread out in the Two-Bedroom Suite, with a large living space, two bedrooms and two bathrooms, along with all with the modern comforts you'll need for a seamless stay
Size: 125 m²
Option 1
TWO-BEDROOM UPGRADE (NON-REFUNDABLE)
Daily Indonesian or American breakfast for four
Daily cocktail each at Vue Beach Club
Check-in: 3pm / Checkout: 12pm
Inclusions valid for up to four adults
Option 2
TWO-BEDROOM UPGRADE (REFUNDABLE)
Daily Indonesian or American breakfast for four
Daily cocktail each at Vue Beach Club
Check-in: 3pm / Checkout: 12pm
Inclusions valid for up to four adults
Two-Bedroom Suite with Pool
Two-Bedroom Suite with Pool
Sink into serenity in this secluded sanctuary, where a private pool, outdoor bale, two bedrooms, two bathrooms and large indoor-outdoor living area await
Size: 160 m²
Option 1
TWO-BEDROOM POOL UPGRADE (NON-REFUNDABLE)
Daily Indonesian or American breakfast for two
Daily cocktail each at Vue Beach Club
Check-in: 3pm / Checkout: 12pm
Inclusions valid for up to four adults
Option 2
TWO-BEDROOM POOL UPGRADE (REFUNDABLE)
Daily Indonesian or American breakfast for two
Daily cocktail each at Vue Beach Club
Check-in: 3pm / Checkout: 12pm
Inclusions valid for up to four adults