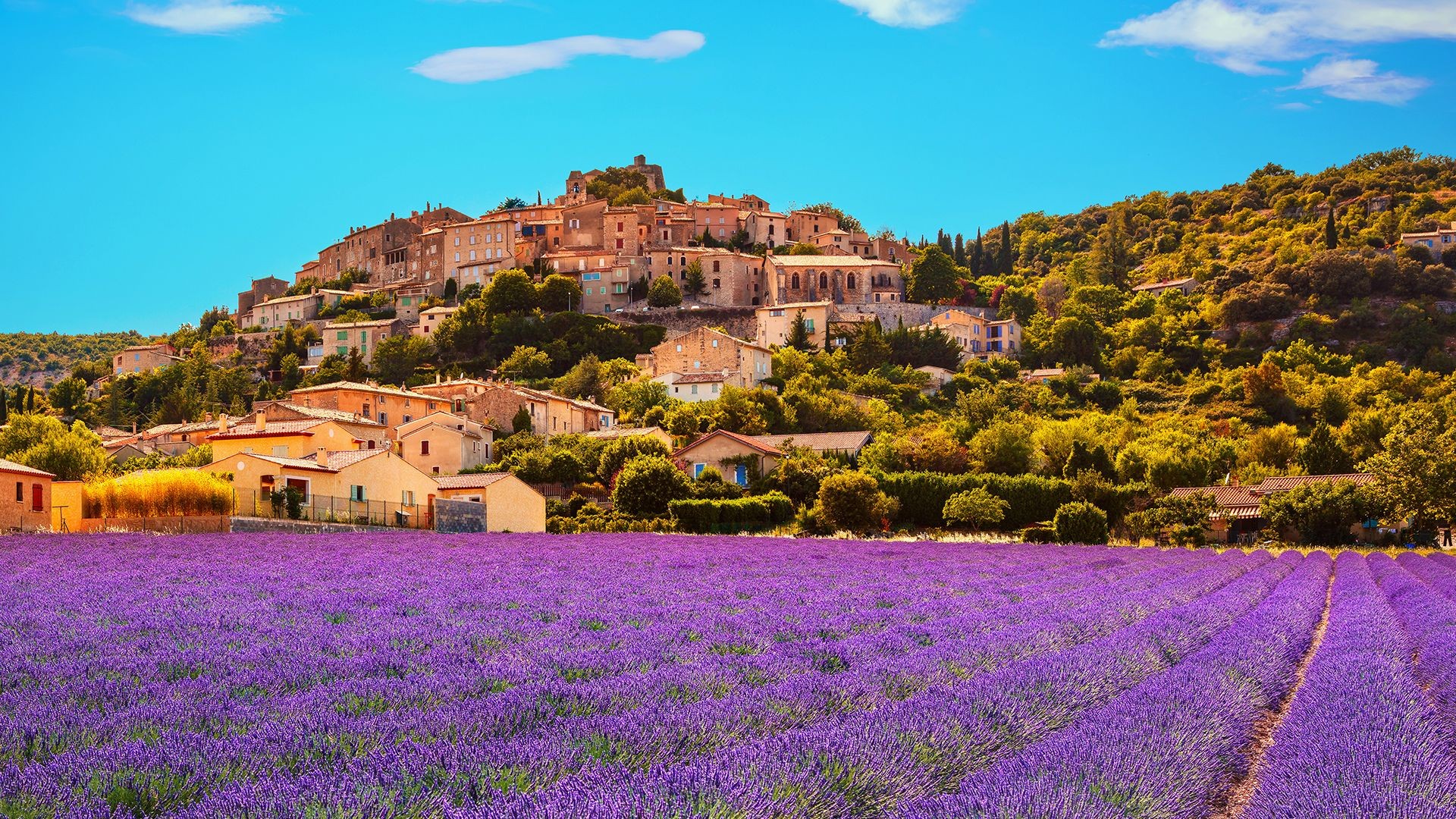 French Riviera & Provence: 9-Day Luxury Small-Group Tour with Gourmet Experiences, Sommelier-Led Wine Tastings & Optional Camargue Extension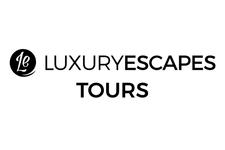 Discover the sun-kissed beauty of the French Riviera and picture-perfect villages of Provence on a nine-day luxury-small group tour (max. 12 travellers). With its sweeping fields of lavender, hillside vineyards producing world-class wines, charming old villages, olive groves and sparkling azure coastlines, it's little wonder why the south of France has long been a go-to destination for lovers of gourmet food, wine and history.
Relish the intimacy of this unique tour as you let the sights, sounds and flavours of southern France capture your imagination. Set sail on a private cruise of the stunning waters of the French Riviera, witness an unforgettable immersive art experience at Carrières de Lumières and enjoy a private wine tasting with a world-class sommelier followed by an indulgent four-course feast in Châteauneuf-du-Pape. Your journey culminates with a private cooking class in a remote village, after foraging for ingredients in the foothills of the highest mountain in Provence. In between exploring the sun-drenched region's beauty and gaining privileged access to some of the finest private vineyards in the country, you'll end each day in superior comfort staying in hand-picked boutique hotels.
Your tour includes:
Eight nights of luxury accommodation including two nights at Hotel La Pérouse in Nice, two nights at Hostellerie Bérard located in the hilltop village of La Cadière-d'Azur and four nights at La Maison de Crillon in Provence
Daily breakfast and select dining experiences as per the itinerary, including an indulgent four-course lunch with paired wines
Gain access to some of the finest private vineyards of Côtes-du-Rhône with the assistance of a world-class sommelier
Enjoy an authentic cooking class in a traditional Provence village
Guided private walking tour in Nice including the famed Marché aux Fleurs flower market
Set sail across the sparkling waters of the French Riviera
Visit the celebrated wine region of Châteauneuf-du-Pape
Witness an unforgettable immersive art experience at Carrières de Lumières
The services of an expert, English-speaking local guide
All sightseeing and entrance fees per itinerary
Private air-conditioned transportation
Your journey takes you to: Nice — La Cadière-d'Azur — Crillon-le-Brave — Châteauneuf-du-Pape — Crillon-le-Brave.
Camargue extension available: Extend your tour with three exciting nights in the medieval city of Aigues-Mortes, where you'll discover the charming L'Isle-Sur-la-Sorgue and bask in the beauty of Arles, with included airport transfer and hand-picked accommodation.
Book with Confidence: We work directly with our trusted partners and provide 24/7 customer service to ensure that no matter what happens, we're here to help. If your escape is affected by Covid-19 restrictions, we will do our best to assist you with a date change or provide you with a Luxury Escapes credit for another Limited Time Lux Exclusive accommodation, tour or cruise offer, less any unrecoverable costs; excludes flights. Find out more.
package Options
9 Days from
Includes taxes & fees
Valued up to ₹550,330
-30%
Sold out
Inclusion highlights:
Package valid for one person (twin share) – you MUST purchase two packages
Eight nights of luxury accommodation across southern France
Daily breakfast and select dining experiences as per the itinerary
Gain access to some of the finest private vineyards of Côtes-du-Rhône
Enjoy an authentic cooking class in a traditional Provencal village
Guided walking tour of Nice including the famed Marché aux Fleurs flower market
Set sail across the sparkling azure French Riviera
Visit the celebrated wine region of Châteauneuf-du-Pape
Witness an unforgettable immersive art experience at Carrières de Lumières
The services of an expert, English-speaking local guide
All sightseeing and entrance fees per itinerary
Private air-conditioned transportation
2022 – Twin Share – Camargue Extension
12 Days from
Includes taxes & fees
Valued up to ₹746,295
-30%
Sold out
Inclusion highlights:
Package valid for one person (twin share) – you MUST purchase two packages
Camargue Extension:
Three nights of luxury accommodation at the five-star Villa Mazarin
Daily breakfast and select dining experiences as per the itinerary, including a degustation lunch with wine pairing in Arles
Guided visit through L'Isle sur la Sorgue
Private guided tour of a vermouth distillery, followed by a cocktail making masterclass
Private airport transfers on departure
You'll also receive:
Eight nights of luxury accommodation across southern France
Daily breakfast and select dining experiences as per the itinerary
Gain access to some of the finest private vineyards of Côtes-du-Rhône
Enjoy an authentic cooking class in a traditional Provencal village
Guided walking tour of Nice including the famed Marché aux Fleurs flower market
Set sail across the sparkling azure French Riviera
Visit the celebrated wine region of Châteauneuf-du-Pape
Witness an unforgettable immersive art experience at Carrières de Lumières
The services of an expert, English-speaking local guide
All sightseeing and entrance fees per itinerary
Private air-conditioned transportation
9 Days from
Includes taxes & fees
Valued up to ₹596,805
-26%
Sold out
Inclusion highlights:
Package valid for one person (twin share) – you MUST purchase two packages
Eight nights of luxury accommodation across southern France
Daily breakfast and select dining experiences as per the itinerary
Gain access to some of the finest private vineyards of Côtes-du-Rhône
Enjoy an authentic cooking class in a traditional Provencal village
Guided walking tour of Nice including the famed Marché aux Fleurs flower market
Set sail across the sparkling azure French Riviera
Visit the celebrated wine region of Châteauneuf-du-Pape
Witness an unforgettable immersive art experience at Carrières de Lumières
The services of an expert, English-speaking local guide
All sightseeing and entrance fees per itinerary
Private air-conditioned transportation
2023 – Twin Share – Camargue Extension
12 Days from
Includes taxes & fees
Valued up to ₹808,720
-25%
Sold out
Inclusion highlights:
Package valid for one person (twin share) – you MUST purchase two packages
Camargue Extension:
Three nights of luxury accommodation at the five-star Villa Mazarin
Daily breakfast and select dining experiences as per the itinerary, including a degustation lunch with wine pairing in Arles
Guided visit through L'Isle sur la Sorgue
Private guided tour of a vermouth distillery, followed by a cocktail making masterclass
Private airport transfers on departure
You'll also receive:
Eight nights of luxury accommodation across southern France
Daily breakfast and select dining experiences as per the itinerary
Gain access to some of the finest private vineyards of Côtes-du-Rhône
Enjoy an authentic cooking class in a traditional Provencal village
Guided walking tour of Nice including the famed Marché aux Fleurs flower market
Set sail across the sparkling azure French Riviera
Visit the celebrated wine region of Châteauneuf-du-Pape
Witness an unforgettable immersive art experience at Carrières de Lumières
The services of an expert, English-speaking local guide
All sightseeing and entrance fees per itinerary
Private air-conditioned transportation
9 Days from
Includes taxes & fees
Valued up to ₹829,950
-30%
Sold out
Inclusion highlights:
Package valid for one person (solo traveller)
Eight nights of luxury accommodation across southern France
Daily breakfast and select dining experiences as per the itinerary
Gain access to some of the finest private vineyards of Côtes-du-Rhône
Enjoy an authentic cooking class in a traditional Provencal village
Guided walking tour of Nice including the famed Marché aux Fleurs flower market
Set sail across the sparkling azure French Riviera
Visit the celebrated wine region of Châteauneuf-du-Pape
Witness an unforgettable immersive art experience at Carrières de Lumières
The services of an expert, English-speaking local guide
All sightseeing and entrance fees per itinerary
Private air-conditioned transportation
2022 – Solo Traveller – Extended Tour
12 Days from
Includes taxes & fees
Valued up to ₹1,131,405
-30%
Sold out
Inclusion highlights:
Package valid for one person (solo traveller)
Camargue Extension:
Three nights of luxury accommodation at the five-star Villa Mazarin
Daily breakfast and select dining experiences as per the itinerary, including a degustation lunch with wine pairing in Arles
Guided visit through L'Isle sur la Sorgue
Private guided tour of a vermouth distillery, followed by a cocktail making masterclass
Private airport transfers on departure
You'll also receive:
Eight nights of luxury accommodation across southern France
Daily breakfast and select dining experiences as per the itinerary
Gain access to some of the finest private vineyards of Côtes-du-Rhône
Enjoy an authentic cooking class in a traditional Provencal village
Guided walking tour of Nice including the famed Marché aux Fleurs flower market
Set sail across the sparkling azure French Riviera
Visit the celebrated wine region of Châteauneuf-du-Pape
Witness an unforgettable immersive art experience at Carrières de Lumières
The services of an expert, English-speaking local guide
All sightseeing and entrance fees per itinerary
Private air-conditioned transportation
9 Days from
Includes taxes & fees
Valued up to ₹922,845
-28%
Sold out
Inclusion highlights:
Package valid for one person (solo traveller)
Eight nights of luxury accommodation across southern France
Daily breakfast and select dining experiences as per the itinerary
Gain access to some of the finest private vineyards of Côtes-du-Rhône
Enjoy an authentic cooking class in a traditional Provencal village
Guided walking tour of Nice including the famed Marché aux Fleurs flower market
Set sail across the sparkling azure French Riviera
Visit the celebrated wine region of Châteauneuf-du-Pape
Witness an unforgettable immersive art experience at Carrières de Lumières
The services of an expert, English-speaking local guide
All sightseeing and entrance fees per itinerary
Private air-conditioned transportation
2023 – Solo Traveller – Camargue Extension
12 Days from
Includes taxes & fees
Valued up to ₹1,256,200
-26%
Sold out
Inclusion highlights:
Package valid for one person (solo traveller)
Camargue Extension:
Three nights of luxury accommodation at the five-star Villa Mazarin
Daily breakfast and select dining experiences as per the itinerary, including a degustation lunch with wine pairing in Arles
Guided visit through L'Isle sur la Sorgue
Private guided tour of a vermouth distillery, followed by a cocktail making masterclass
Private airport transfer on departure
You'll also receive:
Eight nights of luxury accommodation across southern France
Daily breakfast and select dining experiences as per the itinerary
Gain access to some of the finest private vineyards of Côtes-du-Rhône
Enjoy an authentic cooking class in a traditional Provencal village
Guided walking tour of Nice including the famed Marché aux Fleurs flower market
Set sail across the sparkling azure French Riviera
Visit the celebrated wine region of Châteauneuf-du-Pape
Witness an unforgettable immersive art experience at Carrières de Lumières
The services of an expert, English-speaking local guide
All sightseeing and entrance fees per itinerary
Private air-conditioned transportation