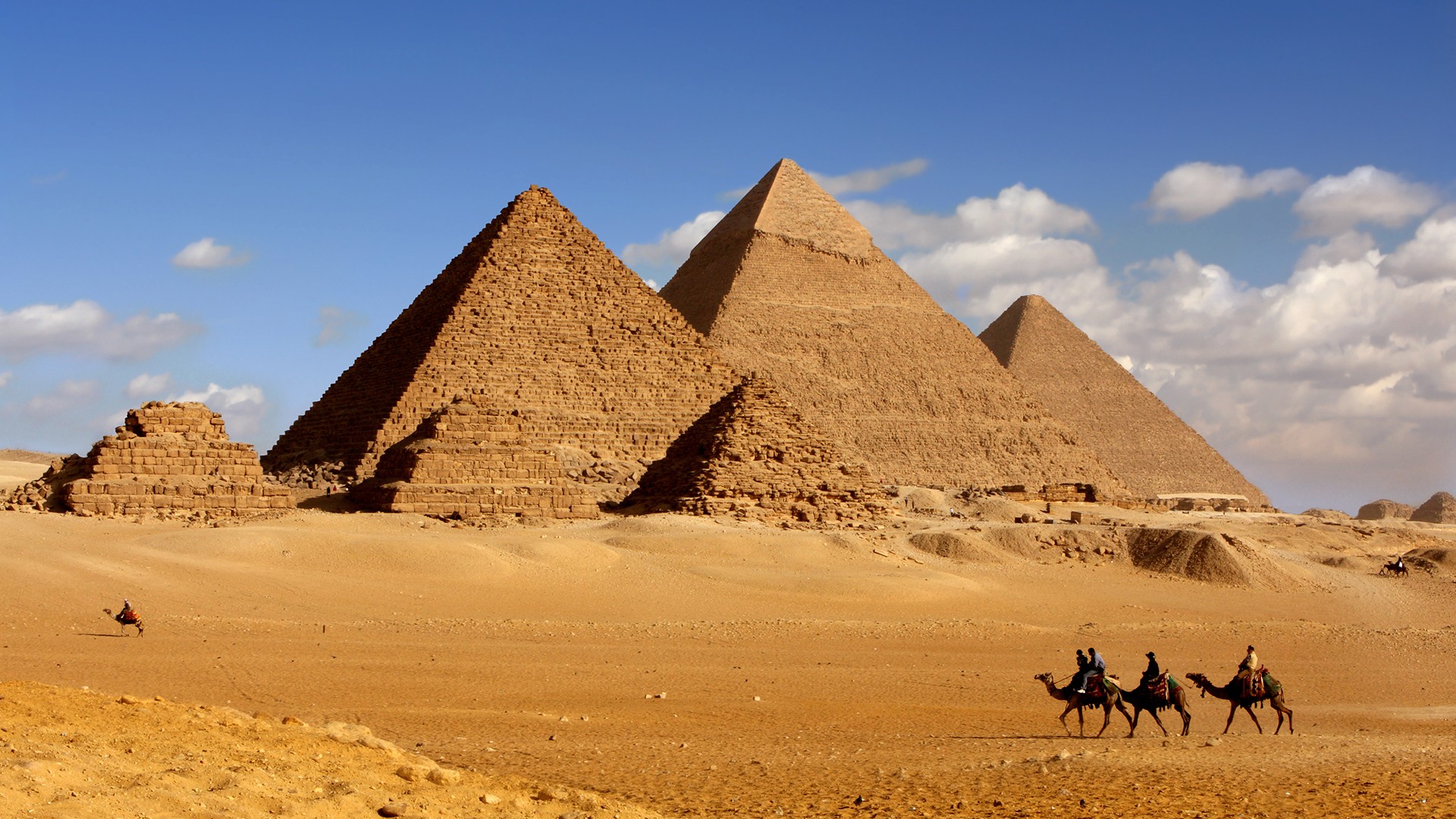 Ancient Egypt 2022: 10-Day Luxury Small-Group Tour with Five-Star Nile Cruise, Internal Flights & Expert Egyptologist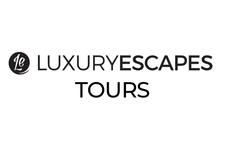 Follow the path of the ancient pharaohs on this ten-day small-group tour (max. 16 travellers) and watch history come to life on this awe-inspiring journey through Cairo, Aswan, Luxor and the glistening Nile River.
Accompanied by an expert Egyptologist, uncover tombs preserved by desert sands in the Valley of the Kings, watch the sunset from the deck of a five-star Nile cruise, lose yourself in the colourful buzz of Cairo's Khan-al-Khalili bazaar, marvel at mummies and impressive treasures in The Egyptian Museum, and capture the iconic image of Egypt – the Pyramids of Giza and the Sphinx – rising high above the desert plateau.
Experience ancient wonders and modern comforts with six luxurious nights of five-star accommodation — including Steigenberger Pyramids Cairo hotel and Mövenpick Aswan and Steigenberger Achti Luxor, both boasting stunning views of the Nile River. Plus, enjoy three nights onboard the Steigenberger Legacy, enjoying Egyptian themed hospitality, galas and unbeatable views of rural Egypt as you drift along the iconic Nile River.
Your tour includes:
Six nights of luxury five-star accommodation, including Steigenberger Pyramids Cairo hotel, sitting footsteps away from the Great Pyramids of Giza, and Mövenpick Aswan and Steigenberger Achti Luxor, both boasting stunning views of the Nile River
Three-night Nile cruise aboard the five-star Steigenberger Legacy, with all meals included onboard
Internal flights from Cairo to Aswan and Luxor to Cairo
Daily breakfast plus select additional dining experiences as per the itinerary, including a welcome dinner
Private airport transfers and private transportation throughout the tour
The services of expert local tour leaders and Egyptologist guides
Sightseeing and entrance fees as detailed in the itinerary
Gratuities and tips
Your journey takes you to: Cairo — Aswan — Nile Cruise — Kom Ombo — Esna — Edfu — Luxor — Cairo.
VIP Upgrade available: Take your journey through time to new heights, literally, staying in superior upgraded accommodation at the above five-star hotels, including a Superior Nile View Room in Luxor and a guaranteed Uppper Deck Cabin with French Balcony onboard the five-star Steigenberger Legacy. Plus, ascend above the Valley of the Kings with an early morning hot air balloon ride in Luxor and enjoy a once-in-a-lifetime tour to the remarkable Abu Simbel.
Book with Confidence: We work directly with our trusted partners and provide 24/7 customer service to ensure that no matter what happens, we're here to help. If your escape is affected by Covid-19 restrictions, we will do our best to assist you with a date change or provide you with a Luxury Escapes credit for another Limited Time Lux Exclusive accommodation, tour or cruise offer, less any unrecoverable costs; excludes flights. Find out more.
package Options
10 Days from
Includes taxes & fees
Valued up to ₹199,957
-35%
Sold out
Inclusion highlights:
Packages valid for one person (twin share) – you MUST purchase TWO packages
Includes private room with ensuite throughout tour with king or queen bed, or two bed options
Six nights of five-star accommodation throughout the tour, including Steigenberger Pyramids Cairo hotel, Mövenpick Resort Aswan and Achti Resort Luxor, both boasting stunning views of the Nile River
Three-night Nile cruise aboard the five-star Steigenberger Legacy, with all meals included onboard
Internal flights from Cairo to Aswan and Luxor to Cairo
Daily breakfast, plus select additional dining experiences including a welcome dinner
Private airport transfers and private transportation throughout the tour
The services of expert local tour leaders and Egyptologists
Sightseeing and entrance fees as detailed in the itinerary
Gratuities and tips
10 Days from
Includes taxes & fees
Valued up to ₹222,624
-37%
Sold out
Inclusion highlights:
Packages valid for one person (twin share) – you MUST purchase TWO packages
Includes private room with ensuite throughout tour with king or queen bed, or two bed options
Six nights of five-star accommodation throughout the tour, including Steigenberger Pyramids Cairo hotel, Mövenpick Resort Aswan and Achti Resort Luxor, both boasting stunning views of the Nile River
Three-night Nile cruise aboard the five-star Steigenberger Legacy, with all meals included onboard
Internal flights from Cairo to Aswan and Luxor to Cairo
Daily breakfast, plus select additional dining experiences including a welcome dinner
Private airport transfers and private transportation throughout the tour
The services of expert local tour leaders and Egyptologists
Sightseeing and entrance fees as detailed in the itinerary
Gratuities and tips
Low Season – Solo Traveller
10 Days from
Includes taxes & fees
Valued up to ₹236,754
-33%
Sold out
Inclusion highlights:
Inclusions valid for one person (solo traveller)
Includes private room with ensuite throughout tour with king or queen bed, or two bed options
Six nights of five-star accommodation throughout the tour, including Steigenberger Pyramids Cairo hotel, Mövenpick Resort Aswan and Achti Resort Luxor, both boasting stunning views of the Nile River
Three-night Nile cruise aboard the five-star Steigenberger Legacy, with all meals included onboard
Internal flights from Cairo to Aswan and Luxor to Cairo
Daily breakfast, plus select additional dining experiences including a welcome dinner
Private airport transfers and private transportation throughout the tour
The services of expert local tour leaders and Egyptologists
Sightseeing and entrance fees as detailed in the itinerary
Gratuities and tips
High Season – Solo Traveller
10 Days from
Includes taxes & fees
Valued up to ₹276,569
-33%
Sold out
Inclusion highlights:
Inclusions valid for one person (solo traveller)
Includes private room with ensuite throughout tour with king or queen bed, or two bed options
Six nights of five-star accommodation throughout the tour, including Steigenberger Pyramids Cairo hotel, Mövenpick Resort Aswan and Achti Resort Luxor, both boasting stunning views of the Nile River
Three-night Nile cruise aboard the five-star Steigenberger Legacy, with all meals included onboard
Internal flights from Cairo to Aswan and Luxor to Cairo
Daily breakfast, plus select additional dining experiences including a welcome dinner
Private airport transfers and private transportation throughout the tour
The services of expert local tour leaders and Egyptologists
Sightseeing and entrance fees as detailed in the itinerary
Gratuities and tips
VIP Upgrade – Low Season – Twin Share
10 Days from
Includes taxes & fees
Valued up to ₹261,041
-35%
Sold out
Inclusion highlights:
Packages valid for one person (twin share) – you MUST purchase TWO packages
Six nights of upgraded, five-star accommodation throughout the tour, including a Deluxe Pyramids View room at the Steigenberger Pyramids Cairo hotel, Nile-view rooms at the Mövenpick Resort Aswan and Achti Resort Luxor
Three-night Nile cruise aboard the five-star Steigenberger Legacy in an upgraded Upper Deck cabin, with all meals included onboard
An incredible hot air balloon ride at sunrise in Luxor
A once-in-a-lifetime day tour to the remarkable Abu Simbel
Includes private room with ensuite throughout tour with king or queen bed, or two bed options
Internal flights from Cairo to Aswan and Luxor to Cairo
Daily breakfast, plus select additional dining experiences including a welcome dinner
Private airport transfers and transportation throughout the tour
The services of local tour leaders
Sightseeing and entrance fees as detailed in the itinerary
Gratuities and tips
VIP Upgrade – High Season – Twin Share
10 Days from
Includes taxes & fees
Valued up to ₹285,916
-37%
Sold out
Inclusion highlights:
Packages valid for one person (twin share) – you MUST purchase TWO packages
Six nights of upgraded, five-star accommodation throughout the tour, including a Deluxe Pyramids View room at the Steigenberger Pyramids Cairo hotel, Nile-view rooms at the Mövenpick Resort Aswan and Achti Resort Luxor
Three-night Nile cruise aboard the five-star Steigenberger Legacy in an upgraded Upper Deck cabin, with all meals included onboard
An incredible hot air balloon ride at sunrise in Luxor
A once-in-a-lifetime day tour to the remarkable Abu Simbel
Includes private room with ensuite throughout tour with king or queen bed, or two bed options
Internal flights from Cairo to Aswan and Luxor to Cairo
Daily breakfast, plus select additional dining experiences including a welcome dinner
Private airport transfers and transportation throughout the tour
The services of local tour leaders
Sightseeing and entrance fees as detailed in the itinerary
Gratuities and tips
VIP Upgrade – Low Season – Solo Traveller
10 Days from
Includes taxes & fees
Valued up to ₹311,674
-33%
Sold out
Inclusion highlights:
Inclusions valid for one person (solo traveller)
Six nights of upgraded, five-star accommodation throughout the tour, including a Deluxe Pyramids View room at the Steigenberger Pyramids Cairo hotel, Nile-view rooms at the Mövenpick Resort Aswan and Achti Resort Luxor
Three-night Nile cruise aboard the five-star Steigenberger Legacy in an upgraded Upper Deck cabin, with all meals included onboard
An incredible hot air balloon ride at sunrise in Luxor
A once-in-a-lifetime day tour to the remarkable Abu Simbel
Includes private room with ensuite throughout tour with king or queen bed, or two bed options
Internal flights from Cairo to Aswan and Luxor to Cairo
Daily breakfast, plus select additional dining experiences including a welcome dinner
Private airport transfers and transportation throughout the tour
The services of local tour leaders
Sightseeing and entrance fees as detailed in the itinerary
Gratuities and tips
VIP Upgrade – High Season – Solo Traveller
10 Days from
Includes taxes & fees
Valued up to ₹351,489
-34%
Sold out
Inclusion highlights:
Inclusions valid for one person (solo traveller)
Six nights of upgraded, five-star accommodation throughout the tour, including a Deluxe Pyramids View room at the Steigenberger Pyramids Cairo hotel, Nile-view rooms at the Mövenpick Resort Aswan and Achti Resort Luxor
Three-night Nile cruise aboard the five-star Steigenberger Legacy in an upgraded Upper Deck cabin, with all meals included onboard
An incredible hot air balloon ride at sunrise in Luxor
A once-in-a-lifetime day tour to the remarkable Abu Simbel
Includes private room with ensuite throughout tour with king or queen bed, or two bed options
Internal flights from Cairo to Aswan and Luxor to Cairo
Daily breakfast, plus select additional dining experiences including a welcome dinner
Private airport transfers and transportation throughout the tour
The services of local tour leaders
Sightseeing and entrance fees as detailed in the itinerary
Gratuities and tips
Sign up for instant access
Exclusive hand-picked offers
1,315,267 followers
---