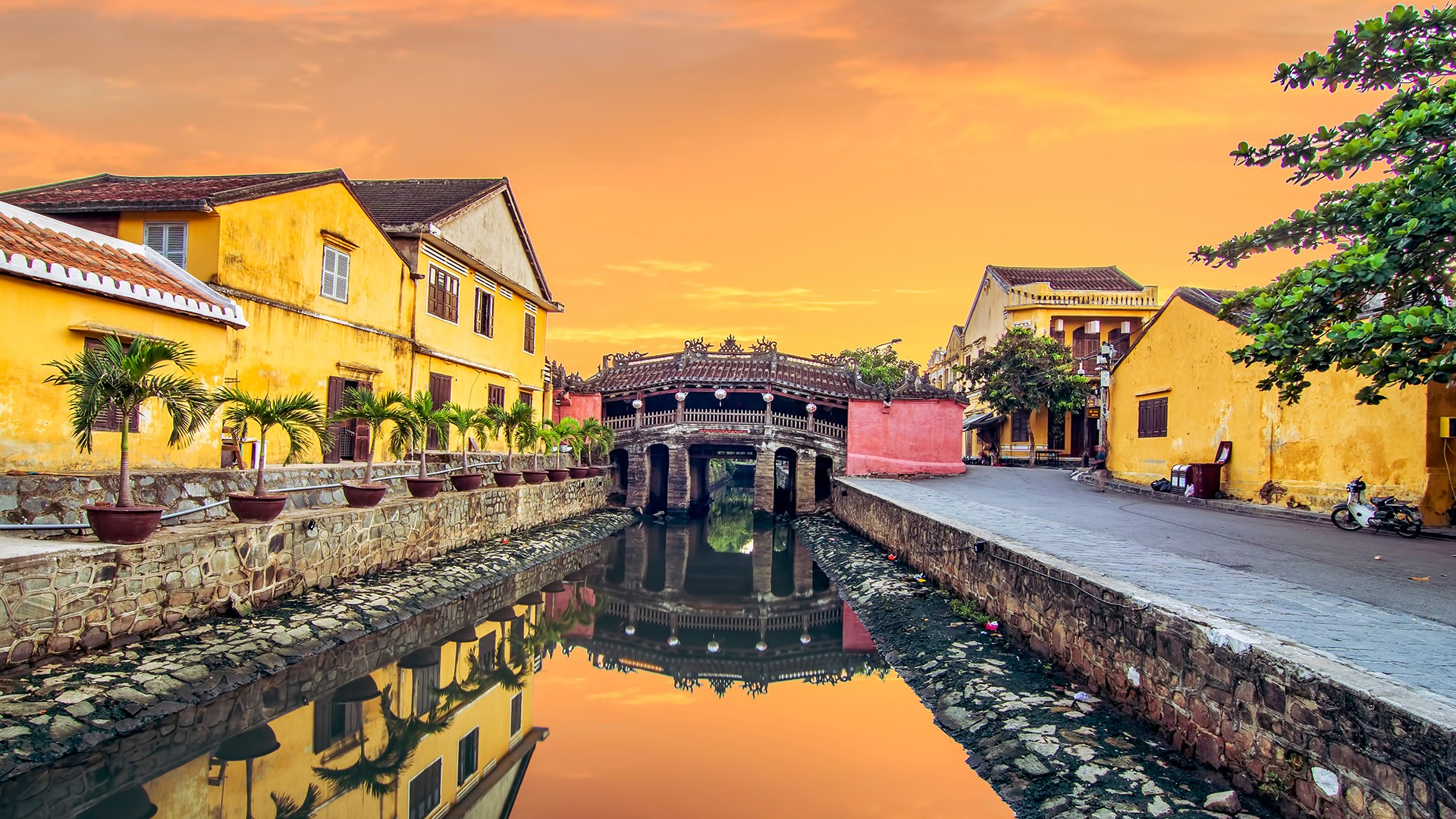 Vietnam: 9-Day Highlights Tour with Bai Tu Long Bay Cruise, Hội An Stay & Cu Chi Tunnels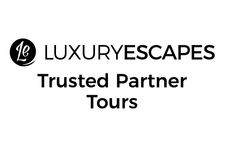 Sail into the emerald waters of the mesmerising Bai Tu Long Bay and marvel at soaring limestone karsts as the sunset transforms the sky from yellow to lavender on this unmissable nine-day Vietnam tour. Experience an otherworldly and ever-changing landscape of soul-stirring beauty, staying in premium accommodation and sharing your experience with a group of like-minded travellers.
Your tour includes:
Eight nights of premium accommodation in Hanoi, Hội An and Ho Chi Minh, including an overnight stay onboard a traditional junk boat on the spectacular Bai Tu Long Bay
Daily breakfast and select dining experiences as specified in the itinerary, including a cooking demonstration onboard the Oriental Sails
Domestic economy class flights from Hanoi to Da Nang and Da Nang to Ho Chi Minh City
Airport transfers and air-conditioned transportation throughout
Free time to explore Hanoi's labyrinthine Old Quarter at your leisure
Marvel at Da Nang's Marble Mountain and Stone Village
Explore the 1,000-year-old city of the UNESCO World Heritage-listed Hội An on your own
Descend into Ho Chi Minh's maze-like Cu Chi Tunnels and immerse yourself in history
The services of expert English-speaking local guides
Sightseeing and entrance fees as per the itinerary
Two bottles of mineral water per person, per day on bus days
Your journey takes you to: Hanoi — Bai Tu Long Bay — Da Nang — Hội An — Ho Chi Minh City.
package Options
9 Days from
Includes taxes & fees
Sold out
Inclusion highlights:
Package valid for one person (twin share) — You MUST purchase TWO packages
You and the person you are travelling with will be allocated a private room with bathroom throughout your tour
Eight nights of premium accommodation in Hanoi, Hội An and Ho Chi Minh, including an overnight stay onboard a traditional junk boat on the spectacular Bai Tu long Bay
Daily breakfast and select dining experiences as specified in the itinerary, including a cooking demonstration onboard the Oriental Sails
Domestic economy class flights from Hanoi to Da Nang and Da Nang to Ho Chi Minh City
Airport transfers and air-conditioned transportation throughout
Free time to explore Hanoi's labyrinthine Old Quarter at your leisure
Marvel at Da Nang's Marble Mountain and Stone Village
Explore the 1,000-year-old city of the UNESCO World Heritage-listed Hội An on your own
Descend into Ho Chi Minh's maze-like Cu Chi Tunnels and immerse yourself in history
The services of expert English-speaking local guides
Sightseeing and entrance fees as per the itinerary
Two bottles of mineral water per person, per day on bus days
9 Days from
Includes taxes & fees
Sold out
Inclusion highlights:
Package valid for one person (solo traveller)
You will be allocated a private room with bathroom throughout your tour
Eight nights of premium accommodation in Hanoi, Hội An and Ho Chi Minh, including an overnight stay onboard a traditional junk boat on the spectacular Bai Tu long Bay
Daily breakfast and select dining experiences as specified in the itinerary, including a cooking demonstration onboard the Oriental Sails
Domestic economy class flights from Hanoi to Da Nang and Da Nang to Ho Chi Minh City
Airport transfers and air-conditioned transportation throughout
Free time to explore Hanoi's labyrinthine Old Quarter at your leisure
Marvel at Da Nang's Marble Mountain and Stone Village
Explore the 1,000-year-old city of the UNESCO World Heritage-listed Hội An
Descend into Ho Chi Minh's maze-like Cu Chi Tunnels and immerse yourself in history
The services of expert English-speaking local guides
Sightseeing and entrance fees as per the itinerary
Two bottles of mineral water per person, per day on bus days