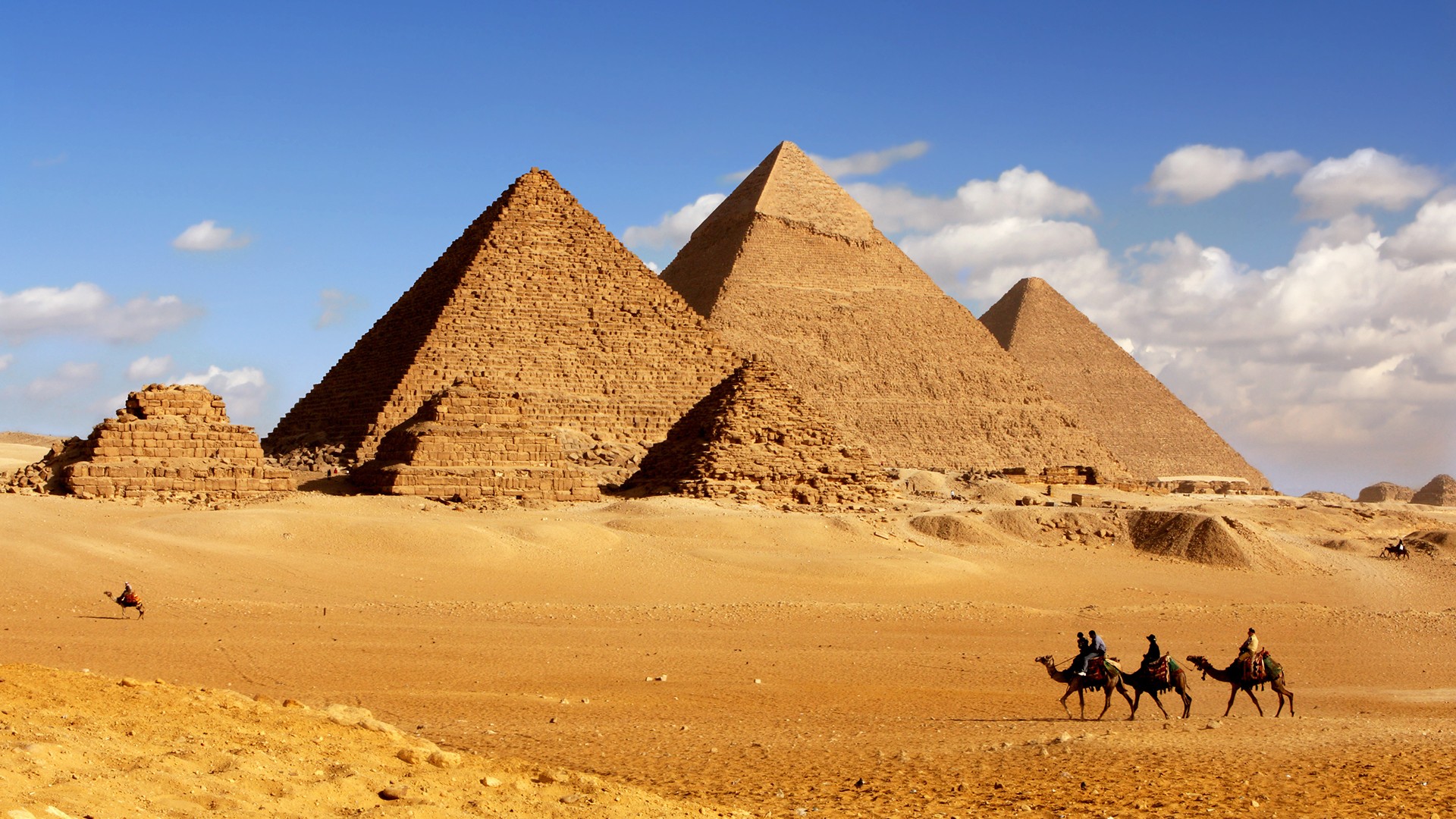 Egypt & Jordan: 16-Day Luxury Small-Group Tour with Five-Star Stays, Nile River Cruise & Internal Flights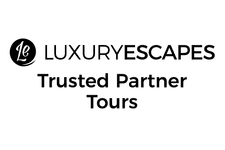 Step back in time and uncover the treasures of Egypt and Jordan on this once-in-a-lifetime 16-day small-group tour (max. 16 travellers). Throughout Egypt, uncover tombs preserved by desert sands in the Valley of the Kings, watch the sunset from the deck on a five-star Nile River cruise, lose yourself in the colourful chaos of Cairo's Khan-el-Khalili bazaar, marvel at mummies and impressive treasures in the Egyptian Museum, and capture the iconic image of Egypt – the Pyramids of Giza and the Sphinx – rising high above the desert plateau. Plus, step back in time on an unforgettable excursion to the UNESCO World Heritage-listed Abu Simbel, two stunning temples carved into the bedrock in impressive detail. Then, in Jordan, visit the striking UNESCO World Heritage-listed site of Petra, experience the wilderness of the Wadi Rum desert, float in the Dead Sea, discover ancient religious sites and marvel at vast rose-red desert landscapes dotted with towering cliffs and camels.
Your journey takes you to: Cairo, Egypt — Luxor — Abu Simbel – Aswan – Cario – Amman, Jordan — Dead Sea — Mount Nebo — Madaba — Shobak — Petra – Wadi Rum — Amman.
package Options
16 Days from
Includes taxes & fees
Sold out
Inclusion highlights:
Inclusions valid for one person (twin share) – you must purchase two packages
You and the person you are travelling with will be allocated a private room with bathroom throughout your tour
11 nights of luxury accommodation in Egypt and Jordan's best five-star hotels, including Hyatt Regency Cairo West, Amman Marriott Hotel, Dead Sea Marriott Resort & Spa, Petra Marriott Hotel and the Memories Aicha Luxury Camp (or similar)
Four-night luxury Nile cruise aboard the boutique MS Miriam, offering an intimate luxury cruising experience
All-inclusive dining and onboard entertainment throughout your cruise
Daily breakfast and a selection of additional meals as noted in the itinerary
Guided sightseeing with an expert local Egyptologist director
Internal flights from Cairo to Luxor and Aswan to Cairo
International flight between Cairo, Egypt and Amman, Jordan
Witness the magnificent Pyramids and the Sphinx at the Giza Plateau
Uncover centuries of fascinating history with entrance into the Egyptian Museum and Luxor Museum
Explore a myriad of impressive sites including the Temple of Amun, Luxor Temple and Philae Temples
Experience the buoyancy of the restorative Dead Sea waters, the lowest point on Earth
Enjoy a full day of exploring the 'Rose City' of Petra
Deluxe air-conditioned transportation
All sightseeing and entrance fees per itinerary
Complimentary hotel Wi-Fi (where available)
Roundtrip private airport transfers on arrival and departure dates
Enjoy seamless baggage handling, delivered to your room
Tips at the hotels and restaurants, all taxes and porterage fees
Low Season – Solo Traveller
16 Days from
Includes taxes & fees
Sold out
Inclusion highlights:
Package valid for one person (solo traveller)
You will be allocated a private room with bathroom throughout your tour
11 nights of luxury accommodation in Egypt and Jordan's best five-star hotels, including Hyatt Regency Cairo West, Amman Marriott Hotel, Dead Sea Marriott Resort & Spa, Petra Marriott Hotel and the Memories Aicha Luxury Camp (or similar)
Four-night luxury Nile cruise aboard the boutique MS Miriam, offering an intimate luxury cruising experience
All-inclusive dining and onboard entertainment throughout your cruise
Daily breakfast and a selection of additional meals as noted in the itinerary
Guided sightseeing with an expert local Egyptologist director
Internal flights from Cairo to Luxor and Aswan to Cairo
International flight between Cairo, Egypt and Amman, Jordan
Witness the magnificent Pyramids and the Sphinx at the Giza Plateau
Uncover centuries of fascinating history with entrance into the Egyptian Museum and Luxor Museum
Explore a myriad of impressive sites including the Temple of Amun, Luxor Temple and Philae Temples
Experience the buoyancy of the restorative Dead Sea waters, the lowest point on Earth
Enjoy a full day of exploring the 'Rose City' of Petra
Deluxe air-conditioned transportation
All sightseeing and entrance fees per itinerary
Complimentary hotel Wi-Fi (where available)
Roundtrip private airport transfers on arrival and departure dates
Enjoy seamless baggage handling, delivered to your room
Tips at the hotels and restaurants, all taxes and porterage fees
16 Days from
Includes taxes & fees
Sold out
Inclusion highlights:
Inclusions valid for one person (twin share) – you must purchase two packages
You and the person you are travelling with will be allocated a private room with bathroom throughout your tour
11 nights of luxury accommodation in Egypt and Jordan's best five-star hotels, including Hyatt Regency Cairo West, Amman Marriott Hotel, Dead Sea Marriott Resort & Spa, Petra Marriott Hotel and the Memories Aicha Luxury Camp (or similar)
Four-night luxury Nile cruise aboard the boutique MS Miriam, offering an intimate luxury cruising experience
All-inclusive dining and onboard entertainment throughout your cruise
Daily breakfast and a selection of additional meals as noted in the itinerary
Guided sightseeing with an expert local Egyptologist director
Internal flights from Cairo to Luxor and Aswan to Cairo
International flight between Cairo, Egypt and Amman, Jordan
Witness the magnificent Pyramids and the Sphinx at the Giza Plateau
Uncover centuries of fascinating history with entrance into the Egyptian Museum and Luxor Museum
Explore a myriad of impressive sites including the Temple of Amun, Luxor Temple and Philae Temples
Experience the buoyancy of the restorative Dead Sea waters, the lowest point on Earth
Enjoy a full day of exploring the 'Rose City' of Petra
Deluxe air-conditioned transportation
All sightseeing and entrance fees per itinerary
Complimentary hotel Wi-Fi (where available)
Roundtrip private airport transfers on arrival and departure dates
Enjoy seamless baggage handling, delivered to your room
Tips at the hotels and restaurants, all taxes and porterage fees
High Season – Solo Traveller
16 Days from
Includes taxes & fees
Sold out
Inclusion highlights:
Package valid for one person (solo traveller)
You will be allocated a private room with bathroom throughout your tour
11 nights of luxury accommodation in Egypt and Jordan's best five-star hotels, including Hyatt Regency Cairo West, Amman Marriott Hotel, Dead Sea Marriott Resort & Spa, Petra Marriott Hotel and the Memories Aicha Luxury Camp (or similar)
Four-night luxury Nile cruise aboard the boutique MS Miriam, offering an intimate luxury cruising experience
All-inclusive dining and onboard entertainment throughout your cruise
Daily breakfast and a selection of additional meals as noted in the itinerary
Guided sightseeing with an expert local Egyptologist director
Internal flights from Cairo to Luxor and Aswan to Cairo
International flight between Cairo, Egypt and Amman, Jordan
Witness the magnificent Pyramids and the Sphinx at the Giza Plateau
Uncover centuries of fascinating history with entrance into the Egyptian Museum and Luxor Museum
Explore a myriad of impressive sites including the Temple of Amun, Luxor Temple and Philae Temples
Experience the buoyancy of the restorative Dead Sea waters, the lowest point on Earth
Enjoy a full day of exploring the 'Rose City' of Petra
Deluxe air-conditioned transportation
All sightseeing and entrance fees per itinerary
Complimentary hotel Wi-Fi (where available)
Roundtrip private airport transfers on arrival and departure dates
Enjoy seamless baggage handling, delivered to your room
Tips at the hotels and restaurants, all taxes and porterage fees