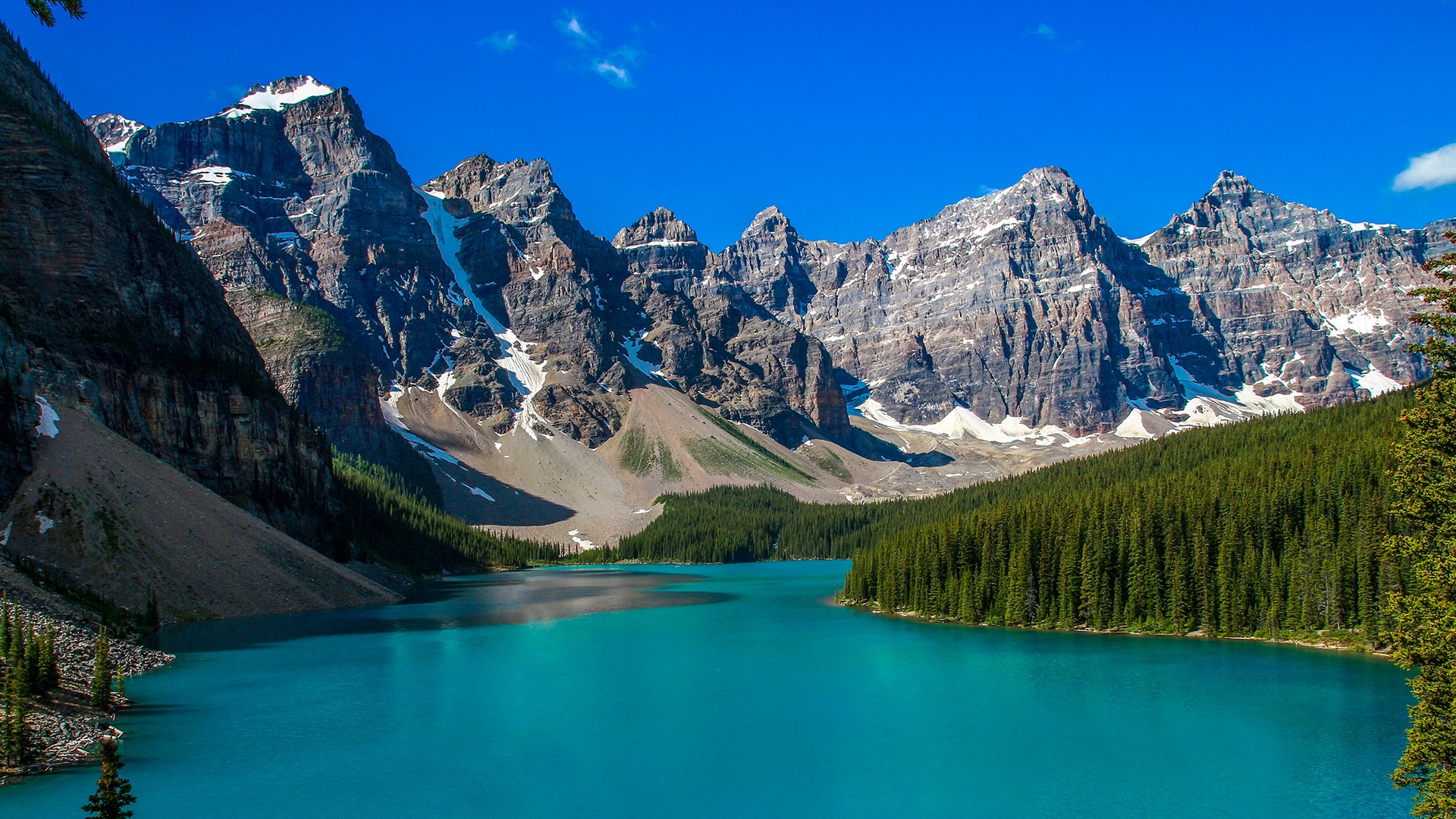 United States of America & Canada
United States & Canada 2023: 15-Day Tour with 7-Night Royal Caribbean Alaska Inside Passage Cruise, Las Vegas & Canadian Rockies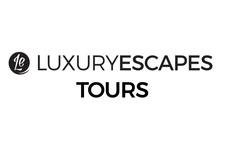 Discover a continent of awe-inspiring landscapes, cultural heritage and spellbinding nature, from the bright lights of Las Vegas and striking panoramas of Canada to the icy wonders of Alaska, on this once-in-a-lifetime 15-day tour. Watch as magnificent scenery unfolds before your eyes, including the glittering Sin City, towering Canadian Rockies, Lake Louise and dramatic glaciers. Marvel at the otherworldly landscapes of Whistler before arriving in Vancouver, a thriving metropolis nestled between mountains and the ocean. From here, a seven-night Alaskan cruise aboard Royal Caribbean's Enchantment of the Seas will take you through the spellbinding beauty of Juneau, Skagway, Sitka and the Inside Passage. Marvel at glacier-cut fjords, lush rainforests and incredible wildlife including humpback whales, bald eagles and brown bears.
Your tour includes:
Seven nights of handpicked accommodation in Las Vegas, Calgary, Banff and Sun Peaks
Seven-night Royal Caribbean Alaska Inside Passage cruise aboard Enchantment of the Seas
Five hotel breakfasts, plus daily all-inclusive dining at select restaurants onboard the Enchantment of the Seas
Move easily from Las Vegas to Calgary with an included economy-class flight
Discover the jaw-dropping, world-famous Lake Louise up-close and personal
Explore the historic landmarks and natural wonders near the town of Banff on a sightseeing drive
Immerse yourself in the scenery of the Canadian Rockies along the famous Icefields Parkway
Take the time to truly explore Whistler and its unrivalled selection of refined experiences
Never grow tired onboard the Enchantment of the Seas with access to entertainment and fitness venues onboard
The services of an expert local tour director
Select transfers and transportation (refer to individual packages for details)
National park fees
Your journey takes you to: Las Vegas, United States – Calgary, Canada – Lake Louise – Banff – Sun Peaks – Whistler – Vancouver – Inside Passage – Sitka, Alaska – Juneau – Skagway – Haines – Tracy Arm Fjord – Vancouver, Canada.
Deluxe Upgrade: Make your stay extra special when you upgrade to a Deluxe Package and enjoy upgraded accommodation in Las Vegas at The Venetian Resort in a Luxury King Suite. Plus, soak up the passing views onboard Enchantment of the Seas with an upgrade to an Oceanview cabin.
VIP Upgrade: As well as accommodation at The Venetian Resort in a Luxury King Suite, those who upgrade to a VIP Package will also enjoy the luxury of a Balcony cabin onboard Enchantment of the Seas. PLUS, enjoy private arrival and departure transfers in Las Vegas, an unforgettable Grand Canyon helicopter tour, Category C tickets to KÀ by Cirque du Soleil at the MGM Grand Las Vegas and complimentary access to the High Roller Observation Wheel (at 2pm or 5PM).
package Options
15 Days from
Includes taxes & fees
Sold out
Inclusion highlights:
Package valid for one person (twin share) – you must purchase TWO packages
You and the person you are travelling with will be allocated a private room with bathroom throughout your tour
Seven nights of handpicked accommodation in Las Vegas, Calgary, Banff and Sun Peaks
Seven-night Alaska and Inside Passage cruise onboard Enchantment of the Seas in an Inside cabin
Five breakfasts, plus daily all-inclusive dining at select restaurants onboard Enchantment of the Seas
Move easily from Las Vegas to Calgary with an included economy-class flight
Enjoy a shared transfer from your Las Vegas hotel to Las Vegas airport for your Calgary flight
Discover the jaw-dropping, world-famous Lake Louise up-close and personal
Explore the historic landmarks and natural wonders near the town of Banff on a sightseeing drive
Immerse yourself in the scenery of the Canadian Rockies along the famous Icefields Parkway
Take the time to truly explore Whistler and its unrivalled selection of refined experiences
Never grow tired on Enchantment of the Seas with access to entertainment and fitness venues onboard
The services of an expert local tour director
Select transfers and transportation (refer to individual packages for details)
National park fees
15 Days from
Includes taxes & fees
Sold out
Inclusion highlights:
Package valid for one person (twin share) – you must purchase TWO packages
You and the person you are travelling with will be allocated a private room with bathroom throughout your tour
Seven nights of handpicked accommodation in Las Vegas, Calgary, Banff and Sun Peaks
Seven-night Alaska and Inside Passage cruise onboard Enchantment of the Seas in an Inside cabin
Five breakfasts, plus daily all-inclusive dining at select restaurants onboard Enchantment of the Seas
Move easily from Las Vegas to Calgary with an included economy-class flight
Enjoy a shared transfer from your Las Vegas hotel to Las Vegas airport for your Calgary flight
Discover the jaw-dropping, world-famous Lake Louise up-close and personal
Explore the historic landmarks and natural wonders near the town of Banff on a sightseeing drive
Immerse yourself in the scenery of the Canadian Rockies along the famous Icefields Parkway
Take the time to truly explore Whistler and its unrivalled selection of refined experiences
Never grow tired on Enchantment of the Seas with access to entertainment and fitness venues onboard
The services of an expert local tour director
Select transfers and transportation (refer to individual packages for details)
National park fees
15 Days from
Includes taxes & fees
Sold out
Inclusion highlights:
Package valid for one person (twin share) – you must purchase TWO packages
You and the person you are travelling with will be allocated a private room with bathroom throughout your tour
Seven nights of handpicked accommodation in Las Vegas, Calgary, Banff and Sun Peaks
Seven-night Alaska and Inside Passage cruise onboard Enchantment of the Seas in an Inside cabin
Five breakfasts, plus daily all-inclusive dining at select restaurants onboard Enchantment of the Seas
Move easily from Las Vegas to Calgary with an included economy-class flight
Enjoy a shared transfer from your Las Vegas hotel to Las Vegas airport for your Calgary flight
Discover the jaw-dropping, world-famous Lake Louise up-close and personal
Explore the historic landmarks and natural wonders near the town of Banff on a sightseeing drive
Immerse yourself in the scenery of the Canadian Rockies along the famous Icefields Parkway
Take the time to truly explore Whistler and its unrivalled selection of refined experiences
Never grow tired on Enchantment of the Seas with access to entertainment and fitness venues onboard
The services of an expert local tour director
Select transfers and transportation (refer to individual packages for details)
National park fees
Deluxe Upgrade – Twin Share – Low Season
15 Days from
Includes taxes & fees
Sold out
Inclusion highlights:
Package valid for one person (twin share) – you must purchase TWO packages
Seven nights of handpicked accommodation, including two nights at The Venetian Las Vegas
Oceanview cabin onboard Enchantment of the Seas
You and the person you are travelling with will be allocated a private room with bathroom throughout your tour
Five breakfasts, plus daily all-inclusive dining at select restaurants onboard the Enchantment of the Seas
Move easily from Las Vegas to Calgary with an included economy-class flight
Enjoy a shared transfer from your Las Vegas hotel to Las Vegas airport for your Calgary flight
Discover the jaw-dropping, world-famous Lake Louise up-close and personal
Explore the historic landmarks and natural wonders near the town of Banff on a sightseeing drive
Immerse yourself in the scenery of the Canadian Rockies along the famous Icefields Parkway
Take the time to truly explore Whistler and its unrivalled selection of refined experiences
Never grow tired on Enchantment of the Seas with access to entertainment and fitness venues onboard
The services of an expert local tour director
Select transfers and transportation (refer to individual packages for details)
National park fees
Deluxe Upgrade – Twin Share – High Season
15 Days from
Includes taxes & fees
Sold out
Inclusion highlights:
Package valid for one person (twin share) – you must purchase TWO packages
Seven nights of handpicked accommodation, including two nights at The Venetian Las Vegas
Oceanview cabin onboard Enchantment of the Seas
You and the person you are travelling with will be allocated a private room with bathroom throughout your tour
Five breakfasts, plus daily all-inclusive dining at select restaurants onboard the Enchantment of the Seas
Move easily from Las Vegas to Calgary with an included economy-class flight
Enjoy a shared transfer from your Las Vegas hotel to Las Vegas airport for your Calgary flight
Discover the jaw-dropping, world-famous Lake Louise up-close and personal
Explore the historic landmarks and natural wonders near the town of Banff on a sightseeing drive
Immerse yourself in the scenery of the Canadian Rockies along the famous Icefields Parkway
Take the time to truly explore Whistler and its unrivalled selection of refined experiences
Never grow tired on Enchantment of the Seas with access to entertainment and fitness venues onboard
The services of an expert local tour director
Select transfers and transportation (refer to individual packages for details)
National park fees
Deluxe Upgrade –Twin Share – Peak Season
15 Days from
Includes taxes & fees
Sold out
Inclusion highlights:
Package valid for one person (twin share) – you must purchase TWO packages
Seven nights of handpicked accommodation, including two nights at The Venetian Las Vegas
Oceanview cabin onboard Enchantment of the Seas
You and the person you are travelling with will be allocated a private room with bathroom throughout your tour
Five breakfasts, plus daily all-inclusive dining at select restaurants onboard the Enchantment of the Seas
Move easily from Las Vegas to Calgary with an included economy-class flight
Enjoy a shared transfer from your Las Vegas hotel to Las Vegas airport for your Calgary flight
Discover the jaw-dropping, world-famous Lake Louise up-close and personal
Explore the historic landmarks and natural wonders near the town of Banff on a sightseeing drive
Immerse yourself in the scenery of the Canadian Rockies along the famous Icefields Parkway
Take the time to truly explore Whistler and its unrivalled selection of refined experiences
Never grow tired on Enchantment of the Seas with access to entertainment and fitness venues onboard
The services of an expert local tour director
Select transfers and transportation (refer to individual packages for details)
National park fees
VIP Upgrade – Twin Share – Low Season
15 Days from
Includes taxes & fees
Sold out
Inclusion highlights:
Package valid for one person (twin share) – you must purchase TWO packages
Seven nights of handpicked accommodation, including two nights at The Venetian Las Vegas
Balcony cabin onboard Enchantment of the Seas
Exhilarating helicopter tour over the Grand Canyon and Hoover Dam
Show ticket for KÀ™ by Cirque du Soleil® at the MGM Grand Las Vegas
Complimentary access to the High Roller Observation Wheel at The LINQ Hotel + Experience
Private arrival and departure transfers in Las Vegas
You and the person you are travelling with will be allocated a private room with bathroom throughout your tour
Five breakfasts, plus daily all-inclusive dining at select restaurants onboard the Enchantment of the Seas
Move easily from Las Vegas to Calgary with an included economy-class flight
Discover the jaw-dropping, world-famous Lake Louise up-close and personal
Explore the historic landmarks and natural wonders near the town of Banff on a sightseeing drive
Immerse yourself in the scenery of the Canadian Rockies along the famous Icefields Parkway
Take the time to truly explore Whistler and its unrivalled selection of refined experiences
Never grow tired on Enchantment of the Seas with access to entertainment and fitness venues onboard
The services of an expert local tour director
Select transfers and transportation (refer to individual packages for details)
National park fees
VIP Upgrade – Twin Share – High Season
15 Days from
Includes taxes & fees
Sold out
Inclusion highlights:
Package valid for one person (twin share) – you must purchase TWO packages
Seven nights of handpicked accommodation, including two nights at The Venetian Las Vegas
Balcony cabin onboard Enchantment of the Seas
Exhilarating helicopter tour over the Grand Canyon and Hoover Dam
Show ticket for KÀ™ by Cirque du Soleil® at the MGM Grand Las Vegas
Complimentary access to the High Roller Observation Wheel at The LINQ Hotel + Experience
Private arrival and departure transfers in Las Vegas
You and the person you are travelling with will be allocated a private room with bathroom throughout your tour
Five breakfasts, plus daily all-inclusive dining at select restaurants onboard the Enchantment of the Seas
Move easily from Las Vegas to Calgary with an included economy-class flight
Discover the jaw-dropping, world-famous Lake Louise up-close and personal
Explore the historic landmarks and natural wonders near the town of Banff on a sightseeing drive
Immerse yourself in the scenery of the Canadian Rockies along the famous Icefields Parkway
Take the time to truly explore Whistler and its unrivalled selection of refined experiences
Never grow tired on Enchantment of the Seas with access to entertainment and fitness venues onboard
The services of an expert local tour director
Select transfers and transportation (refer to individual packages for details)
National park fees
VIP Upgrade – Twin Share – Peak Season
15 Days from
Includes taxes & fees
Sold out
Inclusion highlights:
Package valid for one person (twin share) – you must purchase TWO packages
Seven nights of handpicked accommodation, including two nights at The Venetian Las Vegas
Balcony cabin onboard Enchantment of the Seas
Exhilarating helicopter tour over the Grand Canyon and Hoover Dam
Show ticket for KÀ™ by Cirque du Soleil® at the MGM Grand Las Vegas
Complimentary access to the High Roller Observation Wheel at The LINQ Hotel + Experience
Private arrival and departure transfers in Las Vegas
You and the person you are travelling with will be allocated a private room with bathroom throughout your tour
Five breakfasts, plus daily all-inclusive dining at select restaurants onboard the Enchantment of the Seas
Move easily from Las Vegas to Calgary with an included economy-class flight
Discover the jaw-dropping, world-famous Lake Louise up-close and personal
Explore the historic landmarks and natural wonders near the town of Banff on a sightseeing drive
Immerse yourself in the scenery of the Canadian Rockies along the famous Icefields Parkway
Take the time to truly explore Whistler and its unrivalled selection of refined experiences
Never grow tired on Enchantment of the Seas with access to entertainment and fitness venues onboard
The services of an expert local tour director
Select transfers and transportation (refer to individual packages for details)
National park fees
Low Season – Solo Traveller
15 Days from
Includes taxes & fees
Sold out
Inclusion highlights:
Package valid for one person (solo traveller)
You will be allocated a private room with bathroom throughout your tour
Seven nights of handpicked accommodation in Las Vegas, Calgary, Banff and Sun Peaks
Seven-night Alaska and Inside Passage cruise onboard Enchantment of the Seas in an Inside cabin
Five breakfasts, plus daily all-inclusive dining at select restaurants onboard Enchantment of the Seas
Move easily from Las Vegas to Calgary with an included economy-class flight
Enjoy a shared transfer from your Las Vegas hotel to Las Vegas airport for your Calgary flight
Discover the jaw-dropping, world-famous Lake Louise up-close and personal
Explore the historic landmarks and natural wonders near the town of Banff on a sightseeing drive
Immerse yourself in the scenery of the Canadian Rockies along the famous Icefields Parkway
Take the time to truly explore Whistler and its unrivalled selection of refined experiences
Never grow tired on Enchantment of the Seas with access to entertainment and fitness venues onboard
The services of an expert local tour director
Select transfers and transportation (refer to individual packages for details)
National park fees
High Season – Solo Traveller
15 Days from
Includes taxes & fees
Sold out
Inclusion highlights:
Package valid for one person (solo traveller)
You will be allocated a private room with bathroom throughout your tour
Seven nights of handpicked accommodation in Las Vegas, Calgary, Banff and Sun Peaks
Seven-night Alaska and Inside Passage cruise onboard Enchantment of the Seas in an Inside cabin
Five breakfasts, plus daily all-inclusive dining at select restaurants onboard Enchantment of the Seas
Move easily from Las Vegas to Calgary with an included economy-class flight
Enjoy a shared transfer from your Las Vegas hotel to Las Vegas airport for your Calgary flight
Discover the jaw-dropping, world-famous Lake Louise up-close and personal
Explore the historic landmarks and natural wonders near the town of Banff on a sightseeing drive
Immerse yourself in the scenery of the Canadian Rockies along the famous Icefields Parkway
Take the time to truly explore Whistler and its unrivalled selection of refined experiences
Never grow tired on Enchantment of the Seas with access to entertainment and fitness venues onboard
The services of an expert local tour director
Select transfers and transportation (refer to individual packages for details)
National park fees
Peak Season – Solo Traveller
15 Days from
Includes taxes & fees
Sold out
Inclusion highlights:
Package valid for one person (solo traveller)
You will be allocated a private room with bathroom throughout your tour
Seven nights of handpicked accommodation in Las Vegas, Calgary, Banff and Sun Peaks
Seven-night Alaska and Inside Passage cruise onboard Enchantment of the Seas in an Inside cabin
Five breakfasts, plus daily all-inclusive dining at select restaurants onboard Enchantment of the Seas
Move easily from Las Vegas to Calgary with an included economy-class flight
Enjoy a shared transfer from your Las Vegas hotel to Las Vegas airport for your Calgary flight
Discover the jaw-dropping, world-famous Lake Louise up-close and personal
Explore the historic landmarks and natural wonders near the town of Banff on a sightseeing drive
Immerse yourself in the scenery of the Canadian Rockies along the famous Icefields Parkway
Take the time to truly explore Whistler and its unrivalled selection of refined experiences
Never grow tired on Enchantment of the Seas with access to entertainment and fitness venues onboard
The services of an expert local tour director
Select transfers and transportation (refer to individual packages for details)
National park fees
Deluxe Upgrade – Solo Traveller – Low Season
15 Days from
Includes taxes & fees
Sold out
Inclusion highlights:
Package valid for one person
Seven nights of handpicked accommodation, including two nights at The Venetian Las Vegas
Oceanview cabin onboard Enchantment of the Seas
You will be allocated a private room with bathroom throughout your tour
Five breakfasts, plus daily all-inclusive dining at select restaurants onboard the Enchantment of the Seas
Move easily from Las Vegas to Calgary with an included economy-class flight
Enjoy a shared transfer from your Las Vegas hotel to Las Vegas airport for your Calgary flight
Discover the jaw-dropping, world-famous Lake Louise up-close and personal
Explore the historic landmarks and natural wonders near the town of Banff on a sightseeing drive
Immerse yourself in the scenery of the Canadian Rockies along the famous Icefields Parkway
Take the time to truly explore Whistler and its unrivalled selection of refined experiences
Never grow tired on Enchantment of the Seas with access to entertainment and fitness venues onboard
The services of an expert local tour director
Select transfers and transportation (refer to individual packages for details)
National park fees
Deluxe Upgrade – Solo Traveller – High Season
15 Days from
Includes taxes & fees
Sold out
Inclusion highlights:
Package valid for one person
Seven nights of handpicked accommodation, including two nights at The Venetian Las Vegas
Oceanview cabin onboard Enchantment of the Seas
You will be allocated a private room with bathroom throughout your tour
Five breakfasts, plus daily all-inclusive dining at select restaurants onboard the Enchantment of the Seas
Move easily from Las Vegas to Calgary with an included economy-class flight
Enjoy a shared transfer from your Las Vegas hotel to Las Vegas airport for your Calgary flight
Discover the jaw-dropping, world-famous Lake Louise up-close and personal
Explore the historic landmarks and natural wonders near the town of Banff on a sightseeing drive
Immerse yourself in the scenery of the Canadian Rockies along the famous Icefields Parkway
Take the time to truly explore Whistler and its unrivalled selection of refined experiences
Never grow tired on Enchantment of the Seas with access to entertainment and fitness venues onboard
The services of an expert local tour director
Select transfers and transportation (refer to individual packages for details)
National park fees
Deluxe Upgrade – Solo Traveller – Peak Season
15 Days from
Includes taxes & fees
Sold out
Inclusion highlights:
Package valid for one person
Seven nights of handpicked accommodation, including two nights at The Venetian Las Vegas
Oceanview cabin onboard Enchantment of the Seas
You will be allocated a private room with bathroom throughout your tour
Five breakfasts, plus daily all-inclusive dining at select restaurants onboard the Enchantment of the Seas
Move easily from Las Vegas to Calgary with an included economy-class flight
Enjoy a shared transfer from your Las Vegas hotel to Las Vegas airport for your Calgary flight
Discover the jaw-dropping, world-famous Lake Louise up-close and personal
Explore the historic landmarks and natural wonders near the town of Banff on a sightseeing drive
Immerse yourself in the scenery of the Canadian Rockies along the famous Icefields Parkway
Take the time to truly explore Whistler and its unrivalled selection of refined experiences
Never grow tired on Enchantment of the Seas with access to entertainment and fitness venues onboard
The services of an expert local tour director
Select transfers and transportation (refer to individual packages for details)
National park fees
VIP Upgrade – Solo Traveller – Low Season
15 Days from
Includes taxes & fees
Sold out
Inclusion highlights:
Package valid for one person (solo traveller)
Seven nights of handpicked accommodation, including two nights at The Venetian Las Vegas
Balcony cabin onboard Enchantment of the Seas
Exhilarating helicopter tour over the Grand Canyon and Hoover Dam
Show ticket for KÀ™ by Cirque du Soleil® at the MGM Grand Las Vegas
Complimentary access to the High Roller Observation Wheel at The LINQ Hotel + Experience
Private arrival and departure transfers in Las Vegas
You will be allocated a private room with bathroom throughout your tour
Five breakfasts, plus daily all-inclusive dining at select restaurants onboard the Enchantment of the Seas
Move easily from Las Vegas to Calgary with an included economy-class flight
Discover the jaw-dropping, world-famous Lake Louise up-close and personal
Explore the historic landmarks and natural wonders near the town of Banff on a sightseeing drive
Immerse yourself in the scenery of the Canadian Rockies along the famous Icefields Parkway
Take the time to truly explore Whistler and its unrivalled selection of refined experiences
Never grow tired on Enchantment of the Seas with access to entertainment and fitness venues onboard
The services of an expert local tour director
Select transfers and transportation (refer to individual packages for details)
National park fees
VIP Upgrade – Solo Traveller – High Season
15 Days from
Includes taxes & fees
Sold out
Inclusion highlights:
Package valid for one person (solo traveller)
Seven nights of handpicked accommodation, including two nights at The Venetian Las Vegas
Balcony cabin onboard Enchantment of the Seas
Exhilarating helicopter tour over the Grand Canyon and Hoover Dam
Show ticket for KÀ™ by Cirque du Soleil® at the MGM Grand Las Vegas
Complimentary access to the High Roller Observation Wheel at The LINQ Hotel + Experience
Private arrival and departure transfers in Las Vegas
You will be allocated a private room with bathroom throughout your tour
Five breakfasts, plus daily all-inclusive dining at select restaurants onboard the Enchantment of the Seas
Move easily from Las Vegas to Calgary with an included economy-class flight
Discover the jaw-dropping, world-famous Lake Louise up-close and personal
Explore the historic landmarks and natural wonders near the town of Banff on a sightseeing drive
Immerse yourself in the scenery of the Canadian Rockies along the famous Icefields Parkway
Take the time to truly explore Whistler and its unrivalled selection of refined experiences
Never grow tired on Enchantment of the Seas with access to entertainment and fitness venues onboard
The services of an expert local tour director
Select transfers and transportation (refer to individual packages for details)
National park fees
VIP Upgrade – Solo Traveller – Peak Season
15 Days from
Includes taxes & fees
Sold out
Inclusion highlights:
Package valid for one person (solo traveller)
Seven nights of handpicked accommodation, including two nights at The Venetian Las Vegas
Balcony cabin onboard Enchantment of the Seas
Exhilarating helicopter tour over the Grand Canyon and Hoover Dam
Show ticket for KÀ™ by Cirque du Soleil® at the MGM Grand Las Vegas
Complimentary access to the High Roller Observation Wheel at The LINQ Hotel + Experience
Private arrival and departure transfers in Las Vegas
You will be allocated a private room with bathroom throughout your tour
Five breakfasts, plus daily all-inclusive dining at select restaurants onboard the Enchantment of the Seas
Move easily from Las Vegas to Calgary with an included economy-class flight
Discover the jaw-dropping, world-famous Lake Louise up-close and personal
Explore the historic landmarks and natural wonders near the town of Banff on a sightseeing drive
Immerse yourself in the scenery of the Canadian Rockies along the famous Icefields Parkway
Take the time to truly explore Whistler and its unrivalled selection of refined experiences
Never grow tired on Enchantment of the Seas with access to entertainment and fitness venues onboard
The services of an expert local tour director
Select transfers and transportation (refer to individual packages for details)
National park fees