Coronado, California
Loews Coronado Bay Resort
Rooms
Make yourself at home in one of the 439 guestrooms featuring refrigerators and flat-screen televisions. Your pillowtop bed comes with down comforters and Frette Italian sheets. Cable programming and iPod docking stations are provided for your entertainment, while complimentary wireless Internet access keeps you connected. Private bathrooms with showers feature designer toiletries and hair dryers.
Facilities
Pamper yourself with a visit to the spa, which offers massages, body treatments, and facials. You're sure to appreciate the recreational amenities, which include 3 outdoor swimming pools, outdoor tennis courts, and a fitness center. This resort also features complimentary wireless Internet access, concierge services, and babysitting/childcare (surcharge). Getting to the surf and sand is a breeze with the complimentary beach shuttle.
Dining
Enjoy a meal at the restaurant or snacks in the coffee shop/café. The resort also offers 24-hour room service. Unwind at the end of the day with a drink at the bar/lounge or the poolside bar.
Popular Facilities
Free WiFi
Gym
Bar
Restaurant
24/7 Front Desk
Pet Friendly
View all facilities
package Options
Select your package type
Room, 2 Double Beds, Pool View
Size: 40m²
Sleeps: 4 guests
Pool view
About the room:
Maximum room capacity:
4 guests

(up to 4 adults, up to 3 children)
Room facilities:
Bedroom
Linens provided
Blackout drapes/curtains
Down comforter
Pillowtop mattress
Premium bedding
Wardrobe or closet
Desk
Frette Italian sheets
In-room climate control (air conditioning)
Hypo-allergenic bedding available
Bathroom
Towels provided
Free toiletries
Shower only
Bathrobes
Hair dryer
Designer toiletries
Entertainment
Pay movies
iPod docking station
Cable TV service
Television
Premium TV channels
Flat-panel TV
Food and drink
Coffee/tea maker
Microwave (on request)
Refrigerator
Family friendly
In-room childcare (surcharge)
Free cribs/infant beds
Accessible
Wheelchair accessible
Low-height counters/sink
Grab bar - near toilet
Raised toilet seat
More
Connecting/adjoining rooms available
Iron/ironing board
Daily housekeeping
Free local calls
In-room safe (laptop compatible)
Phone
Free newspaper
Room service (24 hours)
Non-Smoking
Room, 1 King Bed, Pool View
Size: 40m²
Sleeps: 3 guests
Pool view
About the room:
Maximum room capacity:
3 guests

(up to 3 adults, up to 2 children)
Room facilities:
Bedroom
Linens provided
Blackout drapes/curtains
Down comforter
Pillowtop mattress
Premium bedding
Wardrobe or closet
Desk
Frette Italian sheets
In-room climate control (air conditioning)
Hypo-allergenic bedding available
Bathroom
Towels provided
Free toiletries
Shower only
Bathrobes
Hair dryer
Designer toiletries
Entertainment
Pay movies
iPod docking station
Cable TV service
Television
Premium TV channels
Flat-panel TV
Food and drink
Coffee/tea maker
Microwave (on request)
Refrigerator
Family friendly
In-room childcare (surcharge)
Free cribs/infant beds
Accessible
Wheelchair accessible
Low-height counters/sink
Grab bar - near toilet
Raised toilet seat
More
Connecting/adjoining rooms available
Iron/ironing board
Daily housekeeping
Free local calls
In-room safe (laptop compatible)
Phone
Free newspaper
Room service (24 hours)
Non-Smoking
Room, 2 Double Beds, View (Coronado)
Size: 40m²
Sleeps: 4 guests
Water view
About the room:
Maximum room capacity:
4 guests

(up to 4 adults, up to 3 children)
Room facilities:
Bedroom
Linens provided
Blackout drapes/curtains
Down comforter
Pillowtop mattress
Premium bedding
Wardrobe or closet
Desk
Frette Italian sheets
In-room climate control (air conditioning)
Hypo-allergenic bedding available
Bathroom
Towels provided
Free toiletries
Shower only
Bathrobes
Hair dryer
Designer toiletries
Entertainment
Pay movies
iPod docking station
Cable TV service
Television
Premium TV channels
Flat-panel TV
Food and drink
Coffee/tea maker
Microwave (on request)
Refrigerator
Family friendly
In-room childcare (surcharge)
Free cribs/infant beds
Accessible
Wheelchair accessible
Low-height counters/sink
Grab bar - near toilet
Raised toilet seat
More
Connecting/adjoining rooms available
Iron/ironing board
Daily housekeeping
Free local calls
In-room safe (laptop compatible)
Phone
Free newspaper
Room service (24 hours)
Non-Smoking
Room, 1 King Bed, View (Coronado)
Size: 40m²
Sleeps: 3 guests
Water view
About the room:
Maximum room capacity:
3 guests

(up to 3 adults, up to 2 children)
Room facilities:
Bedroom
Linens provided
Blackout drapes/curtains
Down comforter
Pillowtop mattress
Premium bedding
Wardrobe or closet
Desk
Frette Italian sheets
In-room climate control (air conditioning)
Hypo-allergenic bedding available
Bathroom
Towels provided
Free toiletries
Shower only
Bathrobes
Hair dryer
Designer toiletries
Entertainment
Pay movies
iPod docking station
Cable TV service
Television
Premium TV channels
Flat-panel TV
Food and drink
Coffee/tea maker
Microwave (on request)
Refrigerator
Family friendly
In-room childcare (surcharge)
Free cribs/infant beds
Accessible
Wheelchair accessible
Low-height counters/sink
Grab bar - near toilet
Raised toilet seat
More
Connecting/adjoining rooms available
Iron/ironing board
Daily housekeeping
Free local calls
In-room safe (laptop compatible)
Phone
Free newspaper
Room service (24 hours)
Non-Smoking
Room, 2 Double Beds, View (Partial Bay View)
Size: 40m²
Sleeps: 4 guests
Water view, Bay view
About the room:
Maximum room capacity:
4 guests

(up to 4 adults, up to 3 children)
Room facilities:
Bedroom
Linens provided
Blackout drapes/curtains
Down comforter
Pillowtop mattress
Premium bedding
Wardrobe or closet
Desk
Frette Italian sheets
In-room climate control (air conditioning)
Hypo-allergenic bedding available
Bathroom
Towels provided
Free toiletries
Shower only
Bathrobes
Hair dryer
Designer toiletries
Entertainment
Pay movies
iPod docking station
Cable TV service
Television
Premium TV channels
Flat-panel TV
Food and drink
Coffee/tea maker
Microwave (on request)
Refrigerator
Family friendly
In-room childcare (surcharge)
Free cribs/infant beds
Accessible
Wheelchair accessible
Low-height counters/sink
Grab bar - near toilet
Raised toilet seat
More
Pet-friendly room
Connecting/adjoining rooms available
Iron/ironing board
Daily housekeeping
Free local calls
In-room safe (laptop compatible)
Phone
Free newspaper
Room service (24 hours)
Non-Smoking
Room, 1 King Bed, View (Partial Bay View)
Size: 40m²
Sleeps: 3 guests
Water view, Bay view
About the room:
Maximum room capacity:
3 guests

(up to 3 adults, up to 2 children)
Room facilities:
Bedroom
Linens provided
Blackout drapes/curtains
Down comforter
Pillowtop mattress
Premium bedding
Wardrobe or closet
Desk
Frette Italian sheets
In-room climate control (air conditioning)
Hypo-allergenic bedding available
Bathroom
Towels provided
Free toiletries
Shower only
Bathrobes
Hair dryer
Designer toiletries
Entertainment
Pay movies
iPod docking station
Cable TV service
Television
Premium TV channels
Flat-panel TV
Food and drink
Coffee/tea maker
Microwave (on request)
Refrigerator
Family friendly
In-room childcare (surcharge)
Free cribs/infant beds
Accessible
Wheelchair accessible
Low-height counters/sink
Grab bar - near toilet
Raised toilet seat
More
Connecting/adjoining rooms available
Iron/ironing board
Daily housekeeping
Free local calls
In-room safe (laptop compatible)
Phone
Free newspaper
Room service (24 hours)
Non-Smoking
Suite, 1 King Bed, View (Coronado)
Size: 70m²
Sleeps: 4 guests
Water view
About the room:
Maximum room capacity:
4 guests

(up to 4 adults, up to 3 children)
Room facilities:
Bedroom
Linens provided
Blackout drapes/curtains
Down comforter
Pillowtop mattress
Premium bedding
Wardrobe or closet
Desk
Frette Italian sheets
In-room climate control (air conditioning)
Hypo-allergenic bedding available
Bathroom
Towels provided
Free toiletries
Shower only
Bathrobes
Hair dryer
Designer toiletries
Entertainment
Pay movies
iPod docking station
Cable TV service
Television
Premium TV channels
Flat-panel TV
Food and drink
Coffee/tea maker
Microwave (on request)
Refrigerator
Family friendly
In-room childcare (surcharge)
Free cribs/infant beds
Accessible
Wheelchair accessible
Low-height counters/sink
Grab bar - near toilet
Raised toilet seat
More
Connecting/adjoining rooms available
Iron/ironing board
Daily housekeeping
Free local calls
In-room safe (laptop compatible)
Phone
Free newspaper
Room service (24 hours)
Non-Smoking
Room, 2 Double Beds, Resort View
Size: 40m²
Sleeps: 4 guests
Courtyard view, Resort view
About the room:
Maximum room capacity:
4 guests

(up to 4 adults, up to 3 children)
Room facilities:
Bedroom
Linens provided
Blackout drapes/curtains
Down comforter
Pillowtop mattress
Premium bedding
Wardrobe or closet
Desk
Frette Italian sheets
In-room climate control (air conditioning)
Hypo-allergenic bedding available
Bathroom
Towels provided
Free toiletries
Shower only
Bathrobes
Hair dryer
Designer toiletries
Entertainment
Pay movies
iPod docking station
Cable TV service
Television
Premium TV channels
Flat-panel TV
Food and drink
Coffee/tea maker
Microwave (on request)
Refrigerator
Family friendly
In-room childcare (surcharge)
Free cribs/infant beds
Accessible
Wheelchair accessible
Low-height counters/sink
Grab bar - near toilet
Raised toilet seat
More
Pet-friendly room
Connecting/adjoining rooms available
Iron/ironing board
Daily housekeeping
Free local calls
In-room safe (laptop compatible)
Phone
Free newspaper
Room service (24 hours)
Non-Smoking
Room, 1 King Bed, Balcony, Resort View
Size: 40m²
Sleeps: 3 guests
Garden view, Resort view
About the room:
Maximum room capacity:
3 guests

(up to 3 adults, up to 2 children)
Room facilities:
Bedroom
Linens provided
Blackout drapes/curtains
Down comforter
Pillowtop mattress
Premium bedding
Wardrobe or closet
Desk
Frette Italian sheets
In-room climate control (air conditioning)
Hypo-allergenic bedding available
Bathroom
Towels provided
Free toiletries
Shower only
Bathrobes
Hair dryer
Designer toiletries
Entertainment
Pay movies
iPod docking station
Cable TV service
Television
Premium TV channels
Flat-panel TV
Food and drink
Coffee/tea maker
Microwave (on request)
Refrigerator
Family friendly
In-room childcare (surcharge)
Free cribs/infant beds
Accessible
Wheelchair accessible
Low-height counters/sink
Grab bar - near toilet
Raised toilet seat
More
Connecting/adjoining rooms available
Iron/ironing board
Daily housekeeping
Free local calls
In-room safe (laptop compatible)
Phone
Free newspaper
Room service (24 hours)
Non-Smoking
Room, 1 King Bed, Marina View
Size: 40m²
Sleeps: 3 guests
Water view, Marina view
About the room:
Maximum room capacity:
3 guests

(up to 3 adults, up to 2 children)
Room facilities:
Bedroom
Linens provided
Blackout drapes/curtains
Down comforter
Pillowtop mattress
Premium bedding
Wardrobe or closet
Desk
Frette Italian sheets
In-room climate control (air conditioning)
Hypo-allergenic bedding available
Bathroom
Towels provided
Free toiletries
Shower only
Bathrobes
Hair dryer
Designer toiletries
Entertainment
Pay movies
iPod docking station
Cable TV service
Television
Premium TV channels
Flat-panel TV
Food and drink
Coffee/tea maker
Microwave (on request)
Refrigerator
Family friendly
In-room childcare (surcharge)
Free cribs/infant beds
Accessible
Wheelchair accessible
Low-height counters/sink
Grab bar - near toilet
Raised toilet seat
More
Pet-friendly room
Connecting/adjoining rooms available
Iron/ironing board
Daily housekeeping
Free local calls
In-room safe (laptop compatible)
Phone
Free newspaper
Room service (24 hours)
Non-Smoking
Room, 2 Double Beds, Marina View
Size: 40m²
Sleeps: 4 guests
Water view, Marina view
About the room:
Maximum room capacity:
4 guests

(up to 4 adults, up to 3 children)
Room facilities:
Bedroom
Linens provided
Blackout drapes/curtains
Down comforter
Pillowtop mattress
Premium bedding
Wardrobe or closet
Desk
Frette Italian sheets
In-room climate control (air conditioning)
Hypo-allergenic bedding available
Bathroom
Towels provided
Free toiletries
Shower only
Bathrobes
Hair dryer
Designer toiletries
Entertainment
Pay movies
iPod docking station
Cable TV service
Television
Premium TV channels
Flat-panel TV
Food and drink
Coffee/tea maker
Microwave (on request)
Refrigerator
Family friendly
In-room childcare (surcharge)
Free cribs/infant beds
Accessible
Wheelchair accessible
Low-height counters/sink
Grab bar - near toilet
Raised toilet seat
More
Pet-friendly room
Connecting/adjoining rooms available
Iron/ironing board
Daily housekeeping
Free local calls
In-room safe (laptop compatible)
Phone
Free newspaper
Room service (24 hours)
Non-Smoking
Room, 2 Double Beds, View (2 Double Beds - Hearing Accessible)
Size: 42m²
Sleeps: 4 guests
Bay view
About the room:
Maximum room capacity:
4 guests

(up to 4 adults, up to 3 children)
Room facilities:
Bedroom
Linens provided
Blackout drapes/curtains
Down comforter
Pillowtop mattress
Premium bedding
Wardrobe or closet
Desk
Frette Italian sheets
In-room climate control (air conditioning)
Hypo-allergenic bedding available
Bathroom
Towels provided
Free toiletries
Shower only
Bathrobes
Hair dryer
Designer toiletries
Entertainment
Pay movies
iPod docking station
Cable TV service
Television
Premium TV channels
Flat-panel TV
Food and drink
Coffee/tea maker
Microwave (on request)
Refrigerator
Family friendly
In-room childcare (surcharge)
Free cribs/infant beds
Accessible
Wheelchair accessible
Low-height counters/sink
Grab bar - near toilet
Raised toilet seat
More
Connecting/adjoining rooms available
Iron/ironing board
Daily housekeeping
Free local calls
In-room safe (laptop compatible)
Phone
Free newspaper
Room service (24 hours)
Non-Smoking
Room, 2 Double Beds, Accessible, Resort View (2 Double Beds - Hearing Accessible)
Size: 42m²
Sleeps: 4 guests
Courtyard view, Resort view
About the room:
Maximum room capacity:
4 guests

(up to 4 adults, up to 3 children)
Room facilities:
Bedroom
Linens provided
Blackout drapes/curtains
Down comforter
Pillowtop mattress
Premium bedding
Wardrobe or closet
Desk
Frette Italian sheets
In-room climate control (air conditioning)
Hypo-allergenic bedding available
Bathroom
Towels provided
Free toiletries
Shower only
Bathrobes
Hair dryer
Designer toiletries
Entertainment
Pay movies
iPod docking station
Cable TV service
Television
Premium TV channels
Flat-panel TV
Food and drink
Coffee/tea maker
Microwave (on request)
Refrigerator
Family friendly
In-room childcare (surcharge)
Free cribs/infant beds
Accessible
Wheelchair accessible
Low-height counters/sink
Grab bar - near toilet
Raised toilet seat
More
Connecting/adjoining rooms available
Iron/ironing board
Daily housekeeping
Free local calls
In-room safe (laptop compatible)
Phone
Free newspaper
Room service (24 hours)
Non-Smoking
Room, 1 King Bed, Accessible, View (Hearing Accessible)
Size: 42m²
Sleeps: 3 guests
Bay view
About the room:
Maximum room capacity:
3 guests

(up to 3 adults, up to 2 children)
Room facilities:
Bedroom
Linens provided
Blackout drapes/curtains
Down comforter
Pillowtop mattress
Premium bedding
Wardrobe or closet
Desk
Frette Italian sheets
In-room climate control (air conditioning)
Hypo-allergenic bedding available
Bathroom
Towels provided
Free toiletries
Shower only
Bathrobes
Hair dryer
Designer toiletries
Entertainment
Pay movies
iPod docking station
Cable TV service
Television
Premium TV channels
Flat-panel TV
Food and drink
Coffee/tea maker
Microwave (on request)
Refrigerator
Family friendly
In-room childcare (surcharge)
Free cribs/infant beds
Accessible
Wheelchair accessible
Low-height counters/sink
Grab bar - near toilet
Raised toilet seat
More
Connecting/adjoining rooms available
Iron/ironing board
Daily housekeeping
Free local calls
In-room safe (laptop compatible)
Phone
Free newspaper
Room service (24 hours)
Non-Smoking
Room, 1 King Bed, Accessible, Resort View (Hearing Accessible)
Size: 42m²
Sleeps: 3 guests
Courtyard view, Resort view
About the room:
Maximum room capacity:
3 guests

(up to 3 adults, up to 2 children)
Room facilities:
Bedroom
Linens provided
Blackout drapes/curtains
Down comforter
Pillowtop mattress
Premium bedding
Wardrobe or closet
Desk
Frette Italian sheets
In-room climate control (air conditioning)
Hypo-allergenic bedding available
Bathroom
Towels provided
Free toiletries
Shower only
Bathrobes
Hair dryer
Designer toiletries
Entertainment
Pay movies
iPod docking station
Cable TV service
Television
Premium TV channels
Flat-panel TV
Food and drink
Coffee/tea maker
Microwave (on request)
Refrigerator
Family friendly
In-room childcare (surcharge)
Free cribs/infant beds
Accessible
Wheelchair accessible
Low-height counters/sink
Grab bar - near toilet
Raised toilet seat
More
Connecting/adjoining rooms available
Iron/ironing board
Daily housekeeping
Free local calls
In-room safe (laptop compatible)
Phone
Free newspaper
Room service (24 hours)
Non-Smoking
Suite, 1 King Bed, Accessible, View (Roll In Shower)
Size: 70m²
Sleeps: 4 guests
Bay view
About the room:
Maximum room capacity:
4 guests

(up to 4 adults, up to 3 children)
Room facilities:
Bedroom
Linens provided
Blackout drapes/curtains
Down comforter
Pillowtop mattress
Premium bedding
Wardrobe or closet
Desk
Frette Italian sheets
In-room climate control (air conditioning)
Hypo-allergenic bedding available
Bathroom
Towels provided
Free toiletries
Shower only
Bathrobes
Hair dryer
Designer toiletries
Entertainment
Pay movies
iPod docking station
Cable TV service
Television
Premium TV channels
Flat-panel TV
Food and drink
Coffee/tea maker
Microwave (on request)
Refrigerator
Family friendly
In-room childcare (surcharge)
Free cribs/infant beds
Accessible
Wheelchair accessible
Low-height counters/sink
Grab bar - near toilet
Raised toilet seat
More
Connecting/adjoining rooms available
Iron/ironing board
Daily housekeeping
Free local calls
In-room safe (laptop compatible)
Phone
Free newspaper
Room service (24 hours)
Non-Smoking
Room, 1 King Bed, Accessible, Resort View (Roll In Shower)
Size: 42m²
Sleeps: 3 guests
Courtyard view, Resort view
About the room:
Maximum room capacity:
3 guests

(up to 3 adults, up to 2 children)
Room facilities:
Bedroom
Linens provided
Blackout drapes/curtains
Down comforter
Pillowtop mattress
Premium bedding
Wardrobe or closet
Desk
Frette Italian sheets
In-room climate control (air conditioning)
Hypo-allergenic bedding available
Bathroom
Towels provided
Free toiletries
Shower only
Bathrobes
Hair dryer
Designer toiletries
Entertainment
Pay movies
iPod docking station
Cable TV service
Television
Premium TV channels
Flat-panel TV
Food and drink
Coffee/tea maker
Microwave (on request)
Refrigerator
Family friendly
In-room childcare (surcharge)
Free cribs/infant beds
Accessible
Wheelchair accessible
Low-height counters/sink
Grab bar - near toilet
Raised toilet seat
More
Connecting/adjoining rooms available
Iron/ironing board
Daily housekeeping
Free local calls
In-room safe (laptop compatible)
Phone
Free newspaper
Room service (24 hours)
Non-Smoking
Room, 1 King Bed, Resort View (No Balcony)
Size: 40m²
Sleeps: 3 guests
Resort view
About the room:
Maximum room capacity:
3 guests

(up to 3 adults, up to 2 children)
Room facilities:
Bedroom
Linens provided
Blackout drapes/curtains
Down comforter
Pillowtop mattress
Premium bedding
Wardrobe or closet
Desk
Frette Italian sheets
In-room climate control (air conditioning)
Hypo-allergenic bedding available
Bathroom
Towels provided
Free toiletries
Shower only
Bathrobes
Hair dryer
Designer toiletries
Entertainment
Pay movies
iPod docking station
Cable TV service
Television
Premium TV channels
Flat-panel TV
Food and drink
Coffee/tea maker
Microwave (on request)
Refrigerator
Family friendly
In-room childcare (surcharge)
Free cribs/infant beds
Accessible
Wheelchair accessible
Low-height counters/sink
Grab bar - near toilet
Raised toilet seat
More
Connecting/adjoining rooms available
Iron/ironing board
Daily housekeeping
Free local calls
In-room safe (laptop compatible)
Phone
Free newspaper
Room service (24 hours)
Non-Smoking
Suite, 1 King Bed (Bayside)
Size: 79m²
Sleeps: 4 guests
Bay view
About the room:
Maximum room capacity:
4 guests

(up to 4 adults, up to 3 children)
Room facilities:
Bedroom
Linens provided
Blackout drapes/curtains
Down comforter
Pillowtop mattress
Premium bedding
Wardrobe or closet
Desk
Frette Italian sheets
In-room climate control (air conditioning)
Hypo-allergenic bedding available
Bathroom
Towels provided
Free toiletries
Shower only
Bathrobes
Hair dryer
Designer toiletries
Entertainment
Pay movies
iPod docking station
Cable TV service
Television
Premium TV channels
Flat-panel TV
Food and drink
Coffee/tea maker
Microwave (on request)
Refrigerator
Family friendly
In-room childcare (surcharge)
Free cribs/infant beds
Accessible
Wheelchair accessible
Low-height counters/sink
Grab bar - near toilet
Raised toilet seat
More
Connecting/adjoining rooms available
Iron/ironing board
Daily housekeeping
Free local calls
In-room safe (laptop compatible)
Phone
Free newspaper
Room service (24 hours)
Non-Smoking
Presidential Suite, 1 King Bed
Size: 163m²
Sleeps: 3 guests
Bay view
About the room:
Maximum room capacity:
3 guests

(up to 3 adults, up to 2 children)
Room facilities:
Bedroom
Linens provided
Blackout drapes/curtains
Down comforter
Pillowtop mattress
Premium bedding
Wardrobe or closet
Desk
Frette Italian sheets
In-room climate control (air conditioning)
Hypo-allergenic bedding available
Bathroom
Towels provided
Free toiletries
Shower only
Bathrobes
Hair dryer
Designer toiletries
Entertainment
Pay movies
iPod docking station
Cable TV service
Television
Premium TV channels
Flat-panel TV
Food and drink
Coffee/tea maker
Microwave (on request)
Refrigerator
Family friendly
In-room childcare (surcharge)
Free cribs/infant beds
Accessible
Wheelchair accessible
Low-height counters/sink
Grab bar - near toilet
Raised toilet seat
More
Connecting/adjoining rooms available
Iron/ironing board
Daily housekeeping
Free local calls
In-room safe (laptop compatible)
Phone
Free newspaper
Room service (24 hours)
Non-Smoking
Presidential Suite, 1 King Bed (Vice Presidential Suite)
Size: 163m²
Sleeps: 3 guests
Bay view
About the room:
Maximum room capacity:
3 guests

(up to 3 adults, up to 2 children)
Room facilities:
Bedroom
Linens provided
Blackout drapes/curtains
Down comforter
Pillowtop mattress
Premium bedding
Wardrobe or closet
Desk
Frette Italian sheets
In-room climate control (air conditioning)
Hypo-allergenic bedding available
Bathroom
Towels provided
Free toiletries
Shower only
Bathrobes
Hair dryer
Designer toiletries
Entertainment
Pay movies
iPod docking station
Cable TV service
Television
Premium TV channels
Flat-panel TV
Food and drink
Coffee/tea maker
Microwave (on request)
Refrigerator
Family friendly
In-room childcare (surcharge)
Free cribs/infant beds
Accessible
Wheelchair accessible
Low-height counters/sink
Grab bar - near toilet
Raised toilet seat
More
Connecting/adjoining rooms available
Iron/ironing board
Daily housekeeping
Free local calls
In-room safe (laptop compatible)
Phone
Free newspaper
Room service (24 hours)
Non-Smoking
Room (Hospitality Parlor)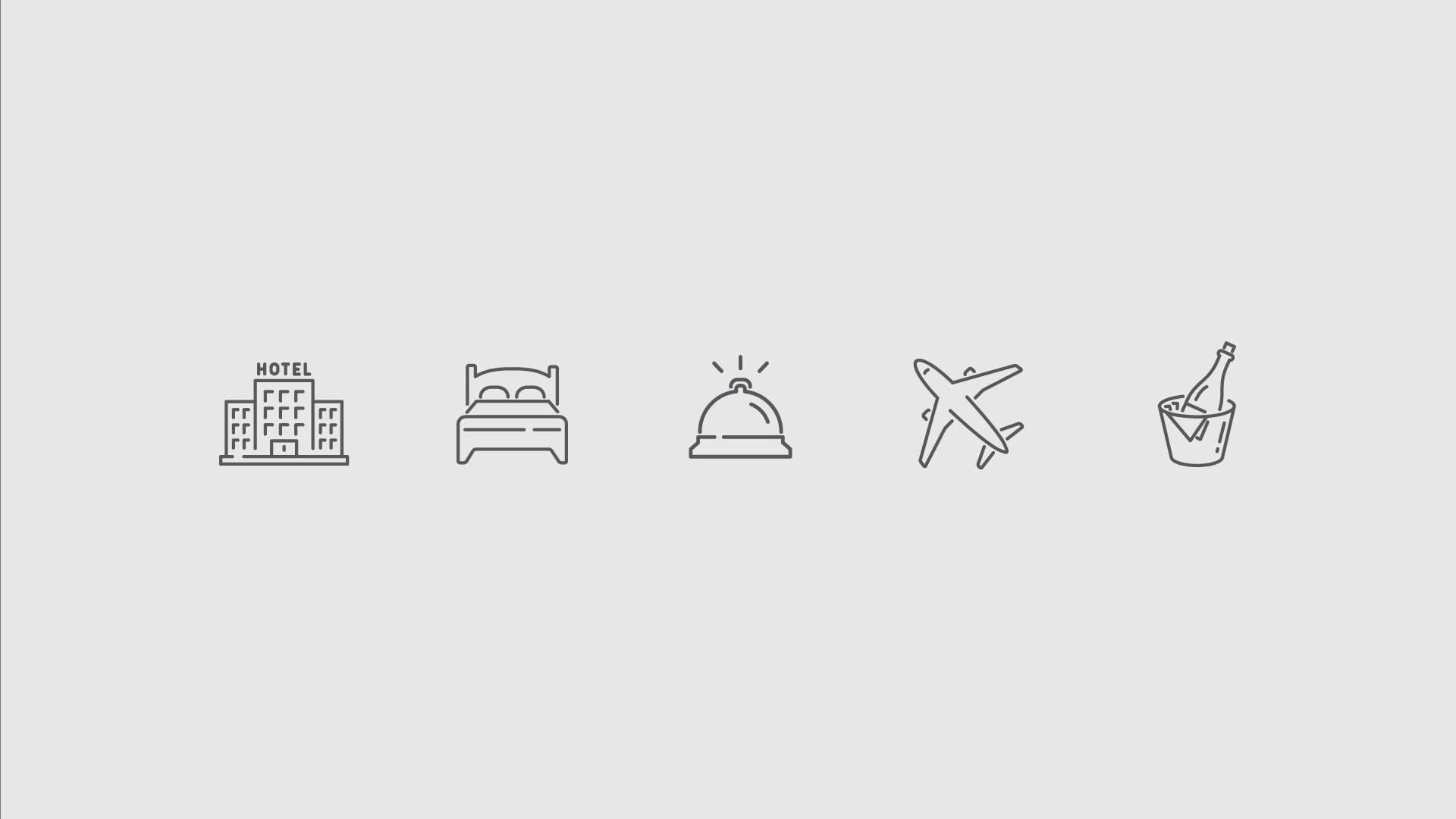 About the room:
Maximum room capacity:
4 guests

(up to 4 adults, up to 3 children)
Room facilities:
Bedroom
Linens provided
Blackout drapes/curtains
Down comforter
Pillowtop mattress
Premium bedding
Wardrobe or closet
Desk
Frette Italian sheets
In-room climate control (air conditioning)
Hypo-allergenic bedding available
Bathroom
Towels provided
Free toiletries
Shower only
Bathrobes
Hair dryer
Designer toiletries
Entertainment
Pay movies
iPod docking station
Cable TV service
Television
Premium TV channels
Flat-panel TV
Food and drink
Coffee/tea maker
Microwave (on request)
Refrigerator
Family friendly
In-room childcare (surcharge)
Free cribs/infant beds
Accessible
Wheelchair accessible
Low-height counters/sink
Grab bar - near toilet
Raised toilet seat
More
Connecting/adjoining rooms available
Iron/ironing board
Daily housekeeping
Free local calls
In-room safe (laptop compatible)
Phone
Free newspaper
Room service (24 hours)
Non-Smoking
Room (Bayside Hospitality Parlor)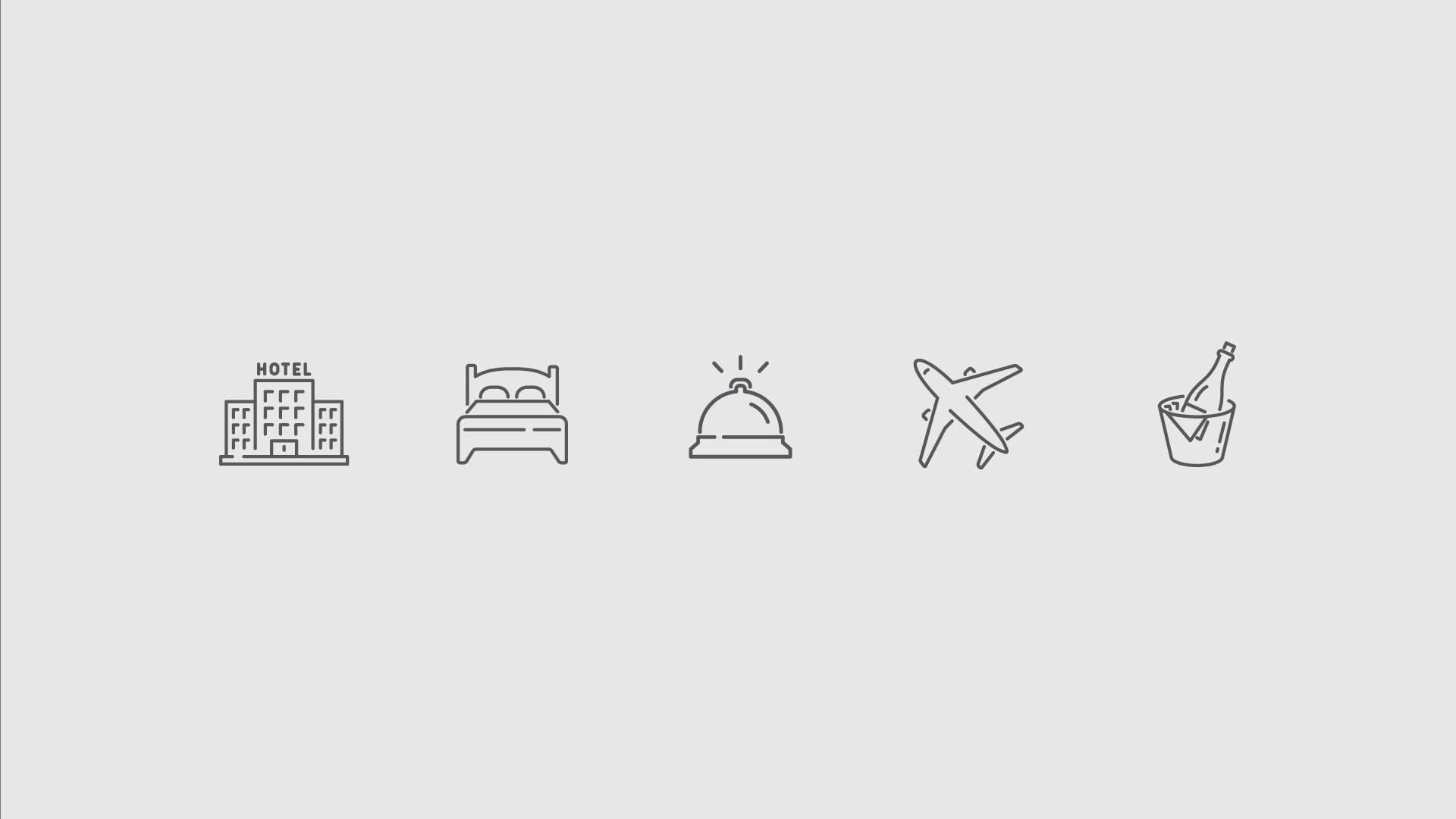 About the room:
Maximum room capacity:
5 guests

(up to 5 adults, up to 4 children)
Room facilities:
Bedroom
Linens provided
Blackout drapes/curtains
Down comforter
Pillowtop mattress
Premium bedding
Wardrobe or closet
Desk
Frette Italian sheets
In-room climate control (air conditioning)
Hypo-allergenic bedding available
Bathroom
Towels provided
Free toiletries
Shower only
Bathrobes
Hair dryer
Designer toiletries
Entertainment
Pay movies
iPod docking station
Cable TV service
Television
Premium TV channels
Flat-panel TV
Food and drink
Coffee/tea maker
Microwave (on request)
Refrigerator
Family friendly
In-room childcare (surcharge)
Free cribs/infant beds
Accessible
Wheelchair accessible
Low-height counters/sink
Grab bar - near toilet
Raised toilet seat
More
Connecting/adjoining rooms available
Iron/ironing board
Daily housekeeping
Free local calls
In-room safe (laptop compatible)
Phone
Free newspaper
Room service (24 hours)
Non-Smoking
Related Travel
Loews Coronado Bay Resort