Punta de Mita, NAY
Four Seasons Resort Punta Mita
Rooms
Make yourself at home in one of the 173 air-conditioned rooms featuring minibars and DVD players. Rooms have private balconies. Complimentary wired and wireless Internet access keeps you connected, and cable programming provides entertainment. Private bathrooms with separate bathtubs and showers feature deep soaking bathtubs and designer toiletries.
Facilities
Pamper yourself with a visit to the spa, which offers massages, body treatments, and facials. You can get some exercise with a round of golf or enjoy a lazy day at the private beach. This hotel also features complimentary wireless Internet access, concierge services, and babysitting/childcare (surcharge).
Dining
Grab a bite to eat at one of the hotel's many dining establishments, which include 4 restaurants and a coffee shop/café. Relax with a refreshing drink from the poolside bar or one of the 10 bars/lounges. Buffet breakfasts are available daily from 7 AM to 11 AM for a fee.
Popular Facilities
Free WiFi
Pool
Air Conditioning
Spa
24/7 Front Desk
Pet Friendly
View all facilities
package Options
Select your package type
Two Double Beds Garden View
Size: 60m²
Sleeps: 3 guests
Garden view
About the room:
Maximum room capacity:
3 guests

(up to 3 adults, up to 2 children)
Room facilities:
Bedroom
Linens provided
Blackout drapes/curtains
Down comforter
Separate sitting area
Pillow menu
Air conditioning
Desk
Rollaway/extra beds (free)
Hypo-allergenic bedding available
Bathroom
Separate bathtub and shower
Bathrobes
Hair dryer
Deep soaking bathtub
Designer toiletries
Entertainment
DVD player
Pay movies
Cable TV service
Television
HDTV
Premium TV channels
Internet
Free WiFi
Free wired Internet
Food and drink
Coffee/tea maker
Free bottled water
Minibar
Mini-fridge
Family friendly
Free cribs/infant beds
Accessible
Visual fire alarm
More
Portable fan
Balcony
Connecting/adjoining rooms available
Iron/ironing board
Daily housekeeping
Room service
In-room massage available
Ceiling fan
In-room safe (laptop compatible)
Phone
Turndown service
Slippers
Garden View Casita Room with king bed
Size: 60m²
Sleeps: 3 guests
Garden view
About the room:
Maximum room capacity:
3 guests

(up to 3 adults, up to 2 children)
Room facilities:
Bedroom
Linens provided
Blackout drapes/curtains
Down comforter
Separate sitting area
Pillow menu
Air conditioning
Desk
Rollaway/extra beds (free)
Hypo-allergenic bedding available
Bathroom
Separate bathtub and shower
Bathrobes
Hair dryer
Deep soaking bathtub
Designer toiletries
Entertainment
DVD player
Pay movies
Cable TV service
Television
HDTV
Premium TV channels
Internet
Free WiFi
Free wired Internet
Food and drink
Coffee/tea maker
Free bottled water
Minibar
Mini-fridge
Family friendly
Free cribs/infant beds
Accessible
Visual fire alarm
More
Portable fan
Balcony
Connecting/adjoining rooms available
Iron/ironing board
Daily housekeeping
Room service
In-room massage available
Ceiling fan
In-room safe (laptop compatible)
Phone
Turndown service
Slippers
Premier Room, Ocean View (Casita)
Size: 60m²
Sleeps: 3 guests
Ocean view
About the room:
Maximum room capacity:
3 guests

(up to 3 adults, up to 2 children)
Room facilities:
Bedroom
Linens provided
Blackout drapes/curtains
Down comforter
Separate sitting area
Pillow menu
Air conditioning
Desk
Rollaway/extra beds (free)
Hypo-allergenic bedding available
Bathroom
Separate bathtub and shower
Bathrobes
Hair dryer
Deep soaking bathtub
Designer toiletries
Entertainment
DVD player
Pay movies
Cable TV service
Television
HDTV
Premium TV channels
Internet
Free WiFi
Free wired Internet
Food and drink
Coffee/tea maker
Free bottled water
Minibar
Mini-fridge
Family friendly
Free cribs/infant beds
Accessible
Visual fire alarm
More
Portable fan
Balcony
Connecting/adjoining rooms available
Iron/ironing board
Daily housekeeping
Room service
In-room massage available
Ceiling fan
In-room safe (laptop compatible)
Phone
Turndown service
Slippers
Premier Room, 1 King Bed, Oceanfront (Casita)
Size: 60m²
Sleeps: 3 guests
Ocean view
About the room:
Maximum room capacity:
3 guests

(up to 3 adults, up to 2 children)
Room facilities:
Bedroom
Linens provided
Blackout drapes/curtains
Down comforter
Separate sitting area
Pillow menu
Air conditioning
Desk
Rollaway/extra beds (free)
Hypo-allergenic bedding available
Bathroom
Separate bathtub and shower
Bathrobes
Hair dryer
Deep soaking bathtub
Designer toiletries
Entertainment
DVD player
Pay movies
Cable TV service
Television
HDTV
Premium TV channels
Internet
Free WiFi
Free wired Internet
Food and drink
Coffee/tea maker
Free bottled water
Minibar
Mini-fridge
Family friendly
Free cribs/infant beds
Accessible
Visual fire alarm
More
Portable fan
Balcony
Connecting/adjoining rooms available
Iron/ironing board
Daily housekeeping
Room service
In-room massage available
Ceiling fan
In-room safe (laptop compatible)
Phone
Turndown service
Slippers
Suite, Garden View (Plunge Pool)
Size: 151m²
Sleeps: 3 guests
Garden view
About the room:
Maximum room capacity:
3 guests

(up to 3 adults, up to 2 children)
Room facilities:
Bedroom
Linens provided
Blackout drapes/curtains
Down comforter
Separate sitting area
Pillow menu
Air conditioning
Desk
Rollaway/extra beds (free)
Hypo-allergenic bedding available
Bathroom
Separate bathtub and shower
Bathrobes
Hair dryer
Deep soaking bathtub
Designer toiletries
Entertainment
DVD player
Pay movies
Cable TV service
Television
HDTV
Premium TV channels
Internet
Free WiFi
Free wired Internet
Food and drink
Coffee/tea maker
Free bottled water
Minibar
Mini-fridge
Family friendly
Free cribs/infant beds
Accessible
Visual fire alarm
More
Portable fan
Balcony
Connecting/adjoining rooms available
Iron/ironing board
Daily housekeeping
Room service
In-room massage available
Ceiling fan
In-room safe (laptop compatible)
Phone
Turndown service
Slippers
Casita Room - Premier Ocean View
Size: 60m²
Sleeps: 3 guests
Ocean view
About the room:
Maximum room capacity:
3 guests

(up to 3 adults, up to 2 children)
Room facilities:
Bedroom
Linens provided
Blackout drapes/curtains
Down comforter
Separate sitting area
Pillow menu
Air conditioning
Desk
Rollaway/extra beds (free)
Hypo-allergenic bedding available
Bathroom
Separate bathtub and shower
Bathrobes
Hair dryer
Deep soaking bathtub
Designer toiletries
Entertainment
DVD player
Pay movies
Cable TV service
Television
HDTV
Premium TV channels
Internet
Free WiFi
Free wired Internet
Food and drink
Coffee/tea maker
Free bottled water
Minibar
Mini-fridge
Family friendly
Free cribs/infant beds
Accessible
Visual fire alarm
More
Portable fan
Balcony
Connecting/adjoining rooms available
Iron/ironing board
Daily housekeeping
Room service
In-room massage available
Ceiling fan
In-room safe (laptop compatible)
Phone
Turndown service
Slippers
Suite, Ocean View (Plunge Pool)
Size: 60m²
Sleeps: 3 guests
Ocean view
About the room:
Maximum room capacity:
3 guests

(up to 3 adults, up to 2 children)
Room facilities:
Bedroom
Linens provided
Blackout drapes/curtains
Down comforter
Separate sitting area
Pillow menu
Air conditioning
Desk
Rollaway/extra beds (free)
Hypo-allergenic bedding available
Bathroom
Separate bathtub and shower
Bathrobes
Hair dryer
Deep soaking bathtub
Designer toiletries
Entertainment
DVD player
Pay movies
Cable TV service
Television
HDTV
Premium TV channels
Internet
Free WiFi
Free wired Internet
Food and drink
Coffee/tea maker
Free bottled water
Minibar
Mini-fridge
Family friendly
Free cribs/infant beds
Accessible
Visual fire alarm
More
Portable fan
Balcony
Connecting/adjoining rooms available
Iron/ironing board
Daily housekeeping
Room service
In-room massage available
Ceiling fan
In-room safe (laptop compatible)
Phone
Turndown service
Slippers
Suite, Oceanfront (Plunge Pool)
Size: 60m²
Sleeps: 3 guests
Ocean view
About the room:
Maximum room capacity:
3 guests

(up to 3 adults, up to 2 children)
Room facilities:
Bedroom
Linens provided
Blackout drapes/curtains
Down comforter
Separate sitting area
Pillow menu
Air conditioning
Desk
Rollaway/extra beds (free)
Hypo-allergenic bedding available
Bathroom
Separate bathtub and shower
Bathrobes
Hair dryer
Deep soaking bathtub
Designer toiletries
Entertainment
DVD player
Pay movies
Cable TV service
Television
HDTV
Premium TV channels
Internet
Free WiFi
Free wired Internet
Food and drink
Coffee/tea maker
Free bottled water
Minibar
Mini-fridge
Family friendly
Free cribs/infant beds
Accessible
Visual fire alarm
More
Portable fan
Balcony
Connecting/adjoining rooms available
Iron/ironing board
Daily housekeeping
Room service
In-room massage available
Ceiling fan
In-room safe (laptop compatible)
Phone
Turndown service
Slippers
Villa, Ocean View (Invierno)
Size: 836m²
Sleeps: 12 guests
Ocean view
About the room:
Maximum room capacity:
12 guests

(up to 12 adults, up to 10 children)
Room facilities:
Bedroom
Linens provided
Blackout drapes/curtains
Down comforter
Separate sitting area
Pillow menu
Air conditioning
Desk
Rollaway/extra beds (free)
Hypo-allergenic bedding available
Bathroom
Separate bathtub and shower
Bathrobes
Hair dryer
Deep soaking bathtub
Designer toiletries
Entertainment
DVD player
Pay movies
Cable TV service
Television
HDTV
Premium TV channels
Internet
Free WiFi
Free wired Internet
Food and drink
Coffee/tea maker
Free bottled water
Minibar
Mini-fridge
Family friendly
Free cribs/infant beds
Accessible
Visual fire alarm
More
Portable fan
Balcony
Connecting/adjoining rooms available
Iron/ironing board
Daily housekeeping
Room service
In-room massage available
Ceiling fan
In-room safe (laptop compatible)
Phone
Turndown service
Slippers
Suite, 4 Bedrooms (Casa de la Luna)
Size: 352m²
Sleeps: 10 guests
Ocean view
About the room:
Maximum room capacity:
10 guests

(up to 10 adults, up to 5 children)
Room facilities:
Bedroom
Linens provided
Blackout drapes/curtains
Down comforter
Separate sitting area
Pillow menu
Air conditioning
Desk
Rollaway/extra beds (free)
Hypo-allergenic bedding available
Bathroom
Separate bathtub and shower
Bathrobes
Hair dryer
Deep soaking bathtub
Designer toiletries
Entertainment
DVD player
Pay movies
Cable TV service
Television
HDTV
Premium TV channels
Internet
Free WiFi
Free wired Internet
Food and drink
Coffee/tea maker
Free bottled water
Minibar
Mini-fridge
Family friendly
Free cribs/infant beds
Accessible
Visual fire alarm
More
Portable fan
Balcony
Connecting/adjoining rooms available
Iron/ironing board
Daily housekeeping
Room service
In-room massage available
Ceiling fan
In-room safe (laptop compatible)
Phone
Turndown service
Slippers
Non-Smoking
Room, 3 Bedrooms, Ocean View
Size: 287m²
Sleeps: 6 guests
Ocean view
About the room:
Maximum room capacity:
6 guests

(up to 6 adults, up to 5 children)
Room facilities:
Bedroom
Linens provided
Blackout drapes/curtains
Down comforter
Separate sitting area
Pillow menu
Air conditioning
Desk
Rollaway/extra beds (free)
Hypo-allergenic bedding available
Bathroom
Separate bathtub and shower
Bathrobes
Hair dryer
Deep soaking bathtub
Designer toiletries
Entertainment
DVD player
Pay movies
Cable TV service
Television
HDTV
Premium TV channels
Internet
Free WiFi
Free wired Internet
Food and drink
Coffee/tea maker
Free bottled water
Minibar
Mini-fridge
Family friendly
Free cribs/infant beds
Accessible
Visual fire alarm
More
Portable fan
Balcony
Connecting/adjoining rooms available
Iron/ironing board
Daily housekeeping
Room service
In-room massage available
Ceiling fan
In-room safe (laptop compatible)
Phone
Turndown service
Slippers
Penthouse, 4 Bedrooms, Ocean View
Size: 850m²
Sleeps: 8 guests
Ocean view
About the room:
Maximum room capacity:
8 guests

(up to 8 adults, up to 7 children)
Room facilities:
Bedroom
Linens provided
Blackout drapes/curtains
Down comforter
Separate sitting area
Pillow menu
Air conditioning
Desk
Rollaway/extra beds (free)
Hypo-allergenic bedding available
Bathroom
Separate bathtub and shower
Bathrobes
Hair dryer
Deep soaking bathtub
Designer toiletries
Entertainment
DVD player
Pay movies
Cable TV service
Television
HDTV
Premium TV channels
Internet
Free WiFi
Free wired Internet
Food and drink
Coffee/tea maker
Free bottled water
Minibar
Mini-fridge
Family friendly
Free cribs/infant beds
Accessible
Visual fire alarm
More
Portable fan
Balcony
Connecting/adjoining rooms available
Iron/ironing board
Daily housekeeping
Room service
In-room massage available
Ceiling fan
In-room safe (laptop compatible)
Phone
Turndown service
Slippers
Size: 1237m²
Sleeps: 5 guests
Ocean view
About the room:
Maximum room capacity:
5 guests

(up to 5 adults, up to 4 children)
Room facilities:
Bedroom
Linens provided
Blackout drapes/curtains
Down comforter
Separate sitting area
Pillow menu
Air conditioning
Desk
Rollaway/extra beds (free)
Hypo-allergenic bedding available
Bathroom
Separate bathtub and shower
Bathrobes
Hair dryer
Deep soaking bathtub
Designer toiletries
Entertainment
DVD player
Pay movies
Cable TV service
Television
HDTV
Premium TV channels
Internet
Free WiFi
Free wired Internet
Food and drink
Coffee/tea maker
Free bottled water
Minibar
Mini-fridge
Family friendly
Free cribs/infant beds
Accessible
Visual fire alarm
More
Portable fan
Balcony
Connecting/adjoining rooms available
Iron/ironing board
Daily housekeeping
Room service
In-room massage available
Ceiling fan
In-room safe (laptop compatible)
Phone
Turndown service
Slippers
Non-Smoking
House, Beach View (Arena)
Size: 850m²
Sleeps: 5 guests
Beach view
About the room:
Maximum room capacity:
5 guests

(up to 5 adults, up to 4 children)
Room facilities:
Bedroom
Linens provided
Blackout drapes/curtains
Down comforter
Separate sitting area
Pillow menu
Air conditioning
Desk
Rollaway/extra beds (free)
Hypo-allergenic bedding available
Bathroom
Separate bathtub and shower
Bathrobes
Hair dryer
Deep soaking bathtub
Designer toiletries
Entertainment
DVD player
Pay movies
Cable TV service
Television
HDTV
Premium TV channels
Internet
Free WiFi
Free wired Internet
Food and drink
Coffee/tea maker
Free bottled water
Minibar
Mini-fridge
Family friendly
Free cribs/infant beds
Accessible
Visual fire alarm
More
Portable fan
Balcony
Connecting/adjoining rooms available
Iron/ironing board
Daily housekeeping
Room service
In-room massage available
Ceiling fan
In-room safe (laptop compatible)
Phone
Turndown service
Slippers
Villa, Oceanfront (Cielo)
Size: 1200m²
Sleeps: 12 guests
Ocean view
About the room:
Maximum room capacity:
12 guests

(up to 12 adults, up to 10 children)
Room facilities:
Bedroom
Linens provided
Blackout drapes/curtains
Down comforter
Separate sitting area
Pillow menu
Air conditioning
Desk
Rollaway/extra beds (free)
Hypo-allergenic bedding available
Bathroom
Separate bathtub and shower
Bathrobes
Hair dryer
Deep soaking bathtub
Designer toiletries
Entertainment
DVD player
Pay movies
Cable TV service
Television
HDTV
Premium TV channels
Internet
Free WiFi
Free wired Internet
Food and drink
Coffee/tea maker
Free bottled water
Minibar
Mini-fridge
Family friendly
Free cribs/infant beds
Accessible
Visual fire alarm
More
Portable fan
Balcony
Connecting/adjoining rooms available
Iron/ironing board
Daily housekeeping
Room service
In-room massage available
Ceiling fan
In-room safe (laptop compatible)
Phone
Turndown service
Slippers
Suite, 5 Bedrooms (Casa del Sol)
Size: 352m²
Sleeps: 6 guests
Ocean view
About the room:
Maximum room capacity:
6 guests

(up to 6 adults, up to 3 children)
Room facilities:
Bedroom
Linens provided
Blackout drapes/curtains
Down comforter
Separate sitting area
Pillow menu
Air conditioning
Desk
Rollaway/extra beds (free)
Hypo-allergenic bedding available
Bathroom
Separate bathtub and shower
Bathrobes
Hair dryer
Deep soaking bathtub
Designer toiletries
Entertainment
DVD player
Pay movies
Cable TV service
Television
HDTV
Premium TV channels
Internet
Free WiFi
Free wired Internet
Food and drink
Coffee/tea maker
Free bottled water
Minibar
Mini-fridge
Family friendly
Free cribs/infant beds
Accessible
Visual fire alarm
More
Portable fan
Balcony
Connecting/adjoining rooms available
Iron/ironing board
Daily housekeeping
Room service
In-room massage available
Ceiling fan
In-room safe (laptop compatible)
Phone
Turndown service
Slippers
Suite, 2 Bedrooms, Garden View (Plunge Pool)
Sleeps: 5 guests
Garden view
About the room:
Maximum room capacity:
5 guests

(up to 5 adults, up to 4 children)
Room facilities:
Bedroom
Linens provided
Blackout drapes/curtains
Down comforter
Separate sitting area
Pillow menu
Air conditioning
Desk
Rollaway/extra beds (free)
Hypo-allergenic bedding available
Bathroom
Separate bathtub and shower
Bathrobes
Hair dryer
Deep soaking bathtub
Designer toiletries
Entertainment
DVD player
Pay movies
Cable TV service
Television
HDTV
Premium TV channels
Internet
Free WiFi
Free wired Internet
Food and drink
Coffee/tea maker
Free bottled water
Minibar
Mini-fridge
Family friendly
Free cribs/infant beds
Accessible
Visual fire alarm
More
Portable fan
Balcony
Connecting/adjoining rooms available
Iron/ironing board
Daily housekeeping
Room service
In-room massage available
Ceiling fan
In-room safe (laptop compatible)
Phone
Turndown service
Slippers
Suite, 2 Bedrooms, Ocean View (Plunge Pool)
Sleeps: 5 guests
Ocean view
About the room:
Maximum room capacity:
5 guests

(up to 5 adults, up to 4 children)
Room facilities:
Bedroom
Linens provided
Blackout drapes/curtains
Down comforter
Separate sitting area
Pillow menu
Air conditioning
Desk
Rollaway/extra beds (free)
Hypo-allergenic bedding available
Bathroom
Separate bathtub and shower
Bathrobes
Hair dryer
Deep soaking bathtub
Designer toiletries
Entertainment
DVD player
Pay movies
Cable TV service
Television
HDTV
Premium TV channels
Internet
Free WiFi
Free wired Internet
Food and drink
Coffee/tea maker
Free bottled water
Minibar
Mini-fridge
Family friendly
Free cribs/infant beds
Accessible
Visual fire alarm
More
Portable fan
Balcony
Connecting/adjoining rooms available
Iron/ironing board
Daily housekeeping
Room service
In-room massage available
Ceiling fan
In-room safe (laptop compatible)
Phone
Turndown service
Slippers
Premier Room, 2 Double Beds, Oceanfront (Casita)
Sleeps: 3 guests
Ocean view
About the room:
Maximum room capacity:
3 guests

(up to 3 adults, up to 2 children)
Room facilities:
Bedroom
Linens provided
Blackout drapes/curtains
Down comforter
Separate sitting area
Pillow menu
Air conditioning
Desk
Rollaway/extra beds (free)
Hypo-allergenic bedding available
Bathroom
Separate bathtub and shower
Bathrobes
Hair dryer
Deep soaking bathtub
Designer toiletries
Entertainment
DVD player
Pay movies
Cable TV service
Television
HDTV
Premium TV channels
Internet
Free WiFi
Free wired Internet
Food and drink
Coffee/tea maker
Free bottled water
Minibar
Mini-fridge
Family friendly
Free cribs/infant beds
Accessible
Visual fire alarm
More
Portable fan
Balcony
Connecting/adjoining rooms available
Iron/ironing board
Daily housekeeping
Room service
In-room massage available
Ceiling fan
In-room safe (laptop compatible)
Phone
Turndown service
Slippers
Room, 1 King Bed, Partial Ocean View (Casita)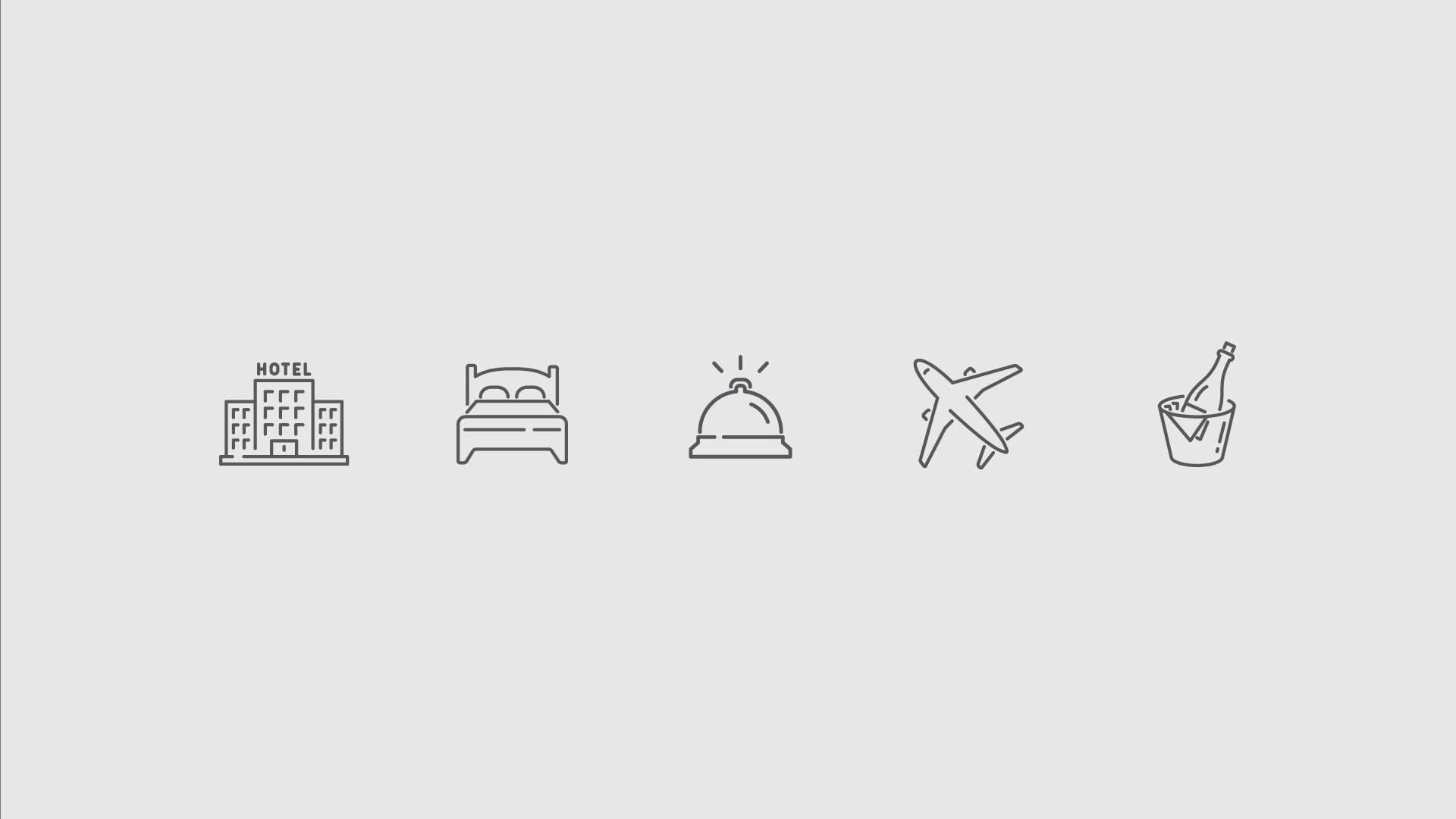 Sleeps: 3 guests
Partial ocean view
About the room:
Maximum room capacity:
3 guests

(up to 3 adults, up to 2 children)
Room facilities:
Bedroom
Linens provided
Blackout drapes/curtains
Down comforter
Separate sitting area
Pillow menu
Air conditioning
Desk
Rollaway/extra beds (free)
Hypo-allergenic bedding available
Bathroom
Separate bathtub and shower
Bathrobes
Hair dryer
Deep soaking bathtub
Designer toiletries
Entertainment
DVD player
Pay movies
Cable TV service
Television
HDTV
Premium TV channels
Internet
Free WiFi
Free wired Internet
Food and drink
Coffee/tea maker
Free bottled water
Minibar
Mini-fridge
Family friendly
Free cribs/infant beds
Accessible
Visual fire alarm
More
Portable fan
Balcony
Connecting/adjoining rooms available
Iron/ironing board
Daily housekeeping
Room service
In-room massage available
Ceiling fan
In-room safe (laptop compatible)
Phone
Turndown service
Slippers
Villa, 4 Bedrooms (Ocean Primavera)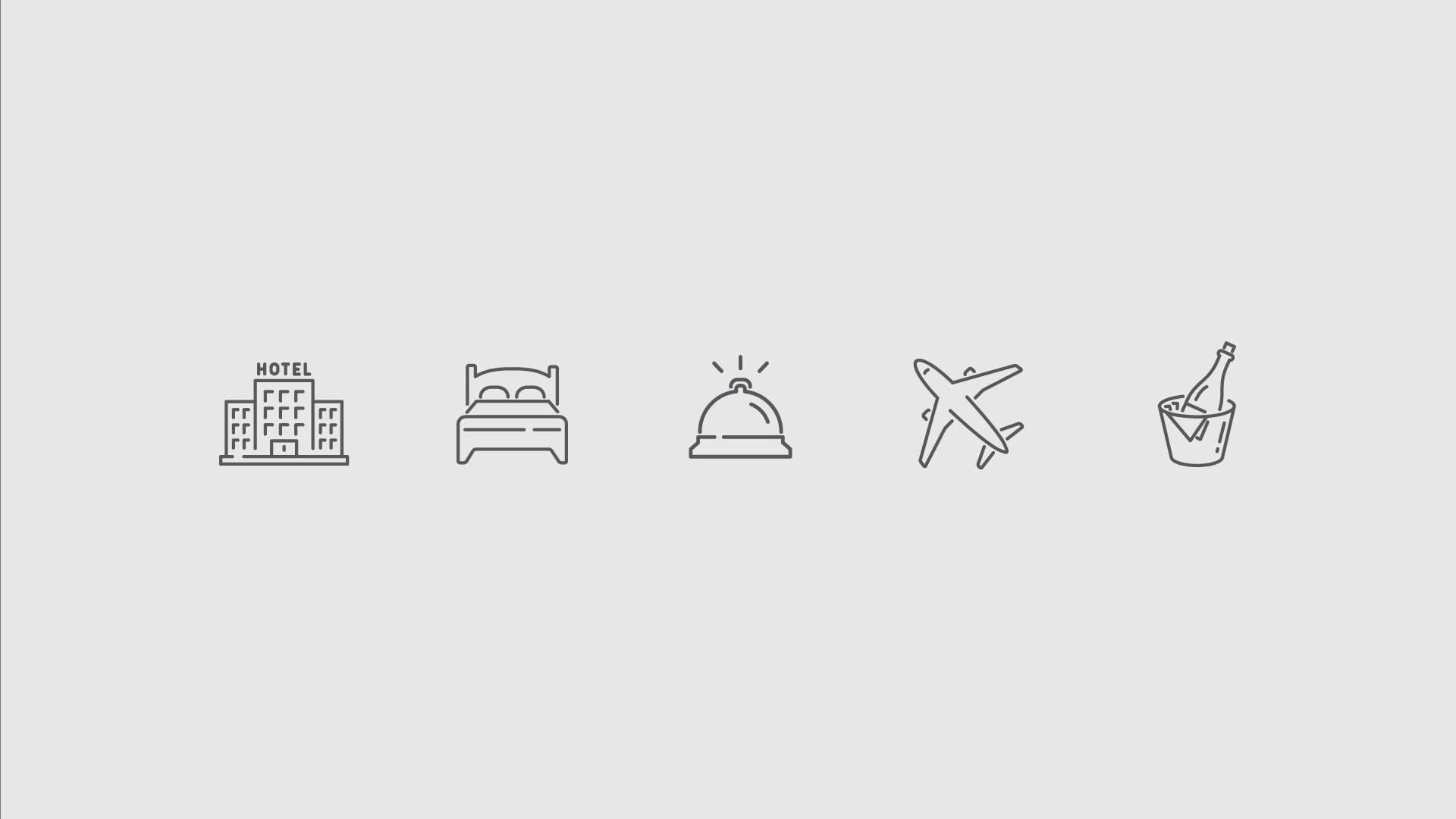 About the room:
Maximum room capacity:
8 guests

(up to 8 adults, up to 4 children)
Room facilities:
Bedroom
Linens provided
Blackout drapes/curtains
Down comforter
Separate sitting area
Pillow menu
Air conditioning
Desk
Rollaway/extra beds (free)
Hypo-allergenic bedding available
Bathroom
Separate bathtub and shower
Bathrobes
Hair dryer
Deep soaking bathtub
Designer toiletries
Entertainment
DVD player
Pay movies
Cable TV service
Television
HDTV
Premium TV channels
Internet
Free WiFi
Free wired Internet
Food and drink
Coffee/tea maker
Free bottled water
Minibar
Mini-fridge
Family friendly
Free cribs/infant beds
Accessible
Visual fire alarm
More
Portable fan
Balcony
Connecting/adjoining rooms available
Iron/ironing board
Daily housekeeping
Room service
In-room massage available
Ceiling fan
In-room safe (laptop compatible)
Phone
Turndown service
Slippers
Villa, 4 Bedrooms (Ocean Verano)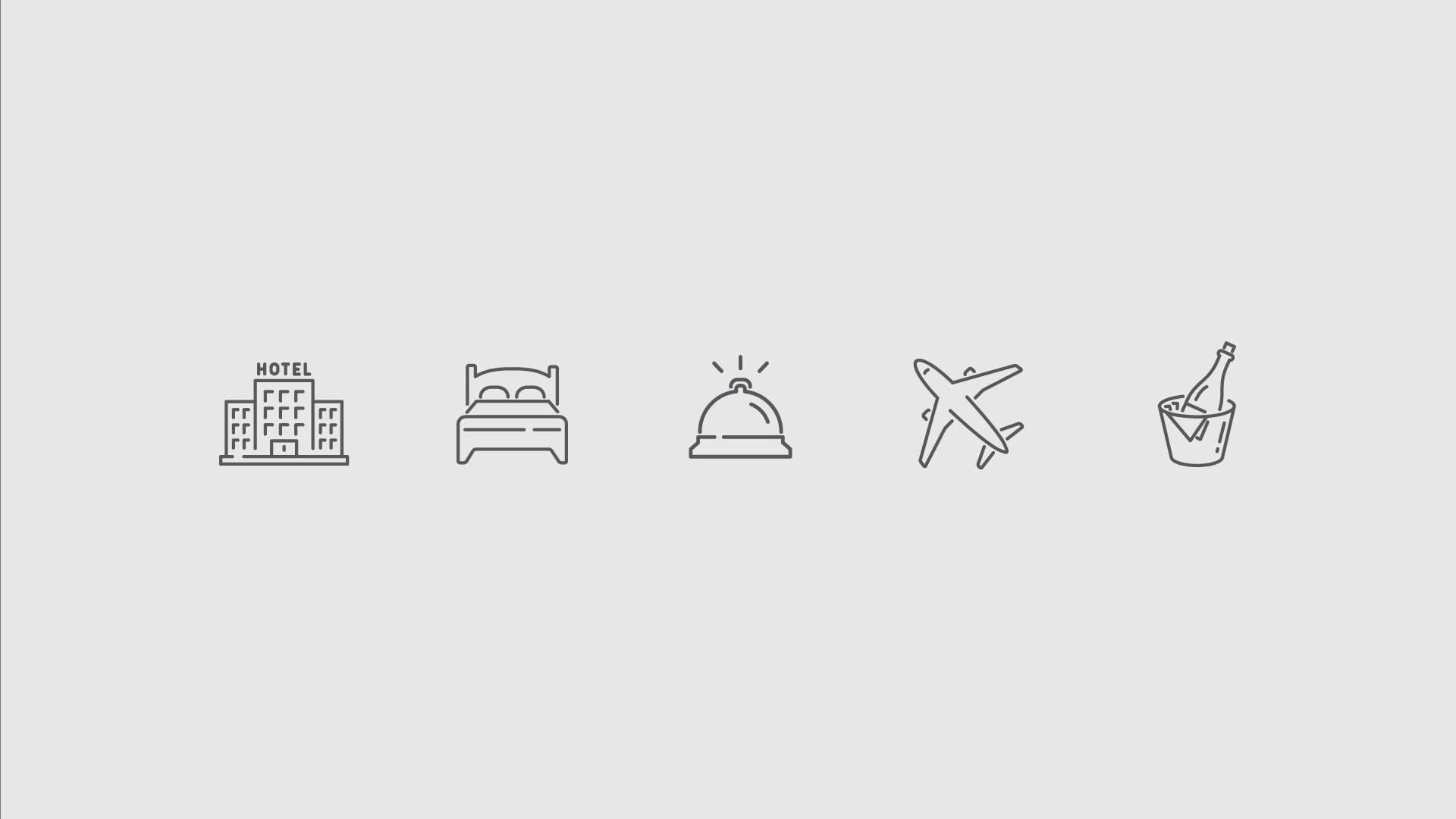 About the room:
Maximum room capacity:
8 guests

(up to 8 adults, up to 4 children)
Room facilities:
Bedroom
Linens provided
Blackout drapes/curtains
Down comforter
Separate sitting area
Pillow menu
Air conditioning
Desk
Rollaway/extra beds (free)
Hypo-allergenic bedding available
Bathroom
Separate bathtub and shower
Bathrobes
Hair dryer
Deep soaking bathtub
Designer toiletries
Entertainment
DVD player
Pay movies
Cable TV service
Television
HDTV
Premium TV channels
Internet
Free WiFi
Free wired Internet
Food and drink
Coffee/tea maker
Free bottled water
Minibar
Mini-fridge
Family friendly
Free cribs/infant beds
Accessible
Visual fire alarm
More
Portable fan
Balcony
Connecting/adjoining rooms available
Iron/ironing board
Daily housekeeping
Room service
In-room massage available
Ceiling fan
In-room safe (laptop compatible)
Phone
Turndown service
Slippers
Villa, 4 Bedrooms (Ocean Otono)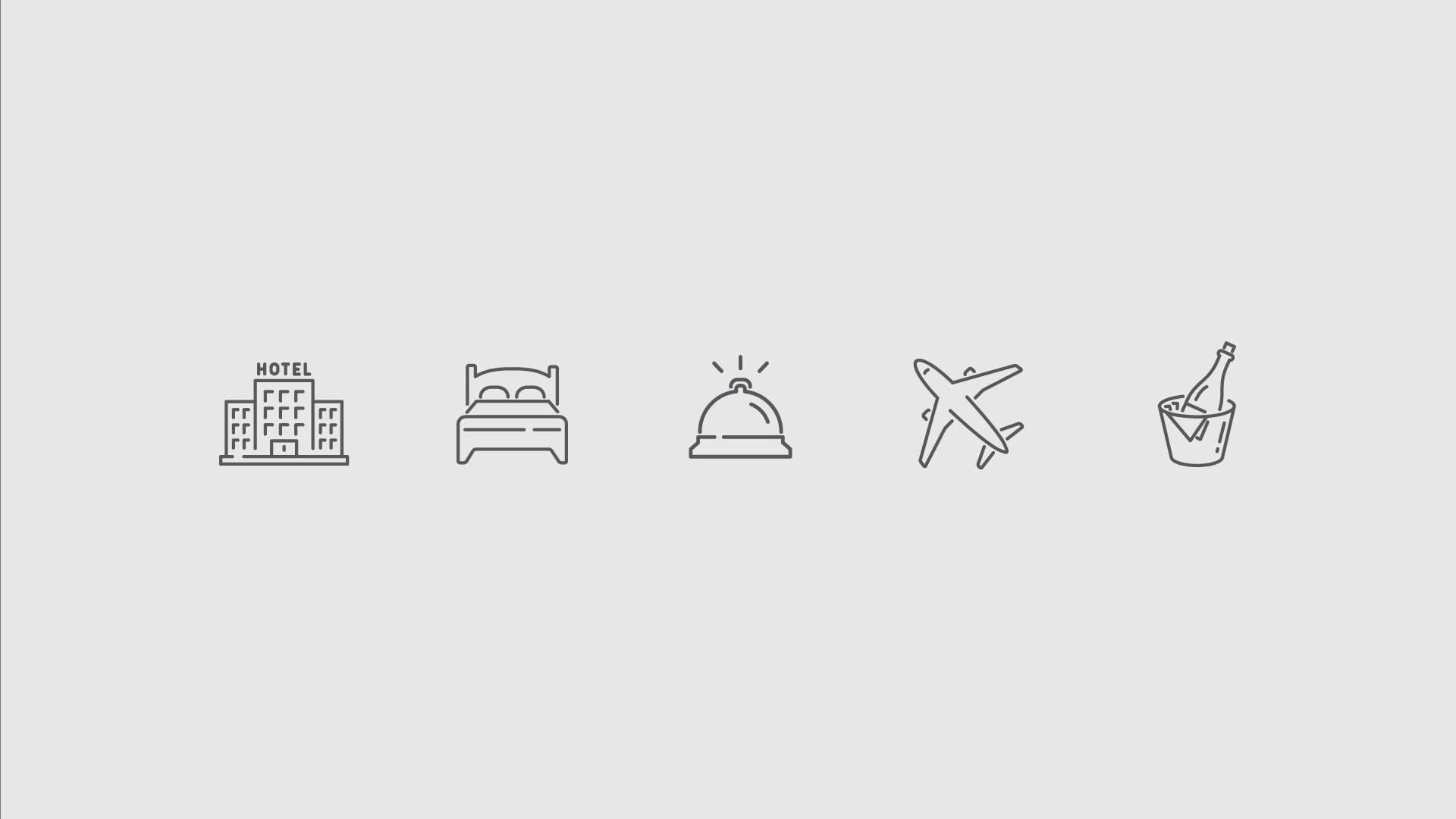 About the room:
Maximum room capacity:
8 guests

(up to 8 adults, up to 4 children)
Room facilities:
Bedroom
Linens provided
Blackout drapes/curtains
Down comforter
Separate sitting area
Pillow menu
Air conditioning
Desk
Rollaway/extra beds (free)
Hypo-allergenic bedding available
Bathroom
Separate bathtub and shower
Bathrobes
Hair dryer
Deep soaking bathtub
Designer toiletries
Entertainment
DVD player
Pay movies
Cable TV service
Television
HDTV
Premium TV channels
Internet
Free WiFi
Free wired Internet
Food and drink
Coffee/tea maker
Free bottled water
Minibar
Mini-fridge
Family friendly
Free cribs/infant beds
Accessible
Visual fire alarm
More
Portable fan
Balcony
Connecting/adjoining rooms available
Iron/ironing board
Daily housekeeping
Room service
In-room massage available
Ceiling fan
In-room safe (laptop compatible)
Phone
Turndown service
Slippers