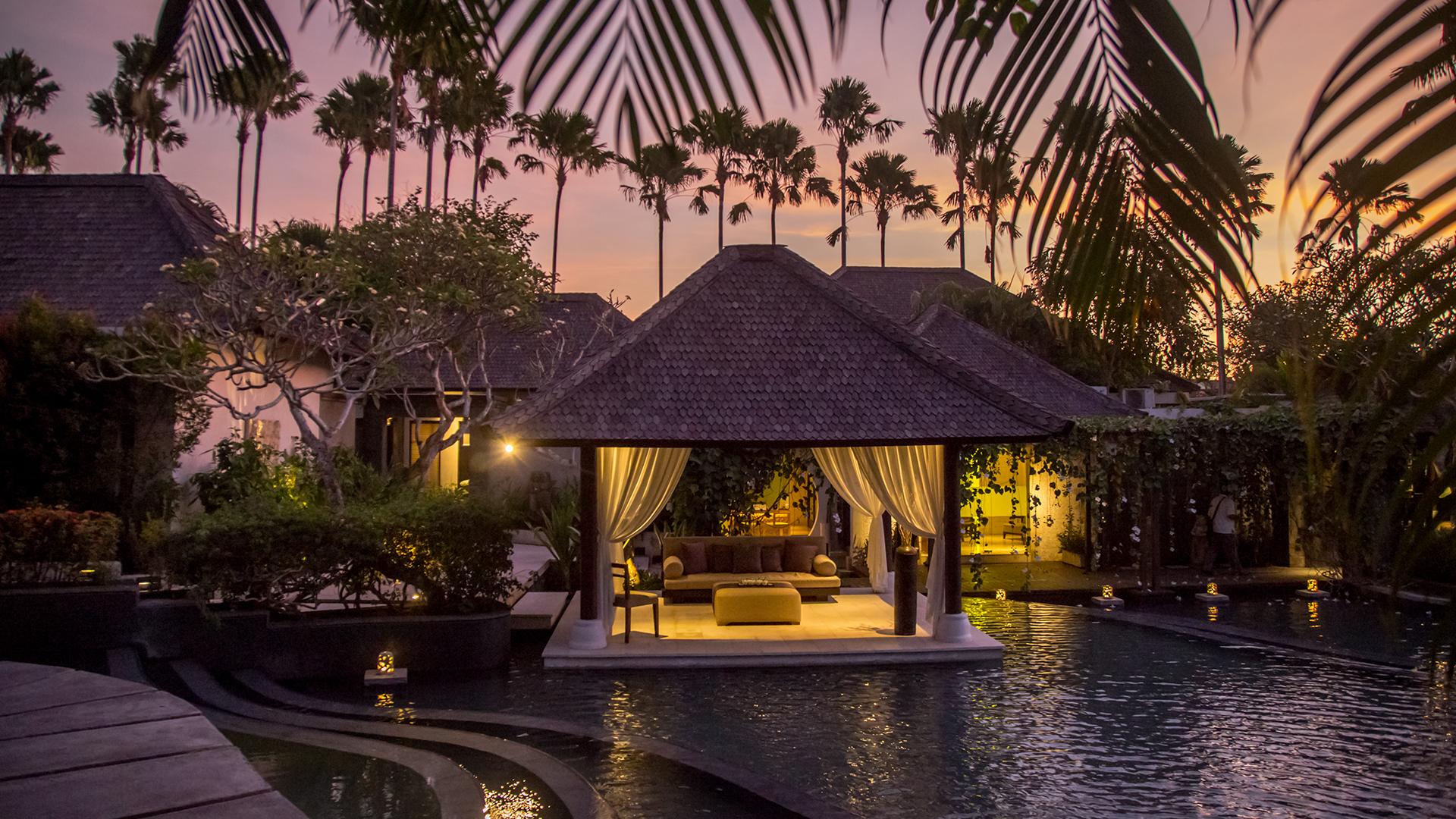 Boutique Private Pool Villa Sanctuary with Daily Breakfast, Choice of Lunch or Dinner, Spa Treatments & More
Experience one of Bali's most popular holiday spots from the secluded luxury of your very own private pool villa, with a stay at the boutique Villa Air Bali Boutique Resort & Spa - a secret hideaway located within bustling Seminyak. Treat yourself to a sun-kissed holiday and enjoy daily a la carte breakfast, daily two-course lunch or dinner, daily afternoon tea, complimentary snacks and non-alcoholic minibar replenished daily, a 60-minute couple's massage, exclusive spa and dining discounts, a guaranteed 1pm late checkout, a welcome mocktail and a convenient airport pick up.

Book now. Pay Later.
package Options
BALI ESCAPE
Bamboo Pool Villa
Inclusion highlights:
Inclusions valid for two adults
Daily a la carte breakfast served at the resort's restaurant or in the privacy of your villa
Your choice of daily two-course lunch or dinner
Daily afternoon tea with sweet and savoury treats
ROMANCE UPGRADE
One-Bedroom Pool Villa
Inclusion highlights:
Inclusions valid for two adults
Spacious villa with a larger garden, living area and fully equipped kitchen
Daily a la carte breakfast served at the resort's restaurant or in the privacy of your villa
Your choice of daily two-course lunch or dinner
BALI ESCAPE
Bamboo Pool Villa
Inclusion highlights:
Inclusions valid for two adults
One 90-minute couple's massage at the blissful Spa Air
Daily a la carte breakfast served at the resort's restaurant or in the privacy of your villa
Your choice of daily two-course lunch or dinner
ROMANCE UPGRADE
One-Bedroom Pool Villa
Inclusion highlights:
Inclusions valid for two adults
Spacious villa with a larger garden, living area and fully equipped kitchen
One 90-minute couple's massage at the blissful Spa Air
Daily a la carte breakfast served at the resort's restaurant or in the privacy of your villa
VIP UPGRADE
Two-Bedroom Garden Pool Villa
Inclusion highlights:
Inclusions valid for four adults
Extra spacious two-bedroom, two en-suite villa with a generous garden and private pool
Daily a la carte breakfast served at the resort's restaurant or in the privacy of your villa
Your choice of daily two-course lunch or dinner
CELEBRITY UPGRADE
Four-Bedroom Grand Pool Villa
Inclusion highlights:
Inclusions valid for eight adults
Palatial four-bedroom, four en-suite villa with a fully equipped kitchen, large living area and garden with a large private pool
Daily a la carte breakfast served at the resort's restaurant or in the privacy of your villa
Your choice of daily two-course lunch or dinner
VIP UPGRADE
Two-Bedroom Garden Pool Villa
Inclusion highlights:
Inclusions valid for four adults
Extra spacious two-bedroom, two en-suite villa with a generous garden and private pool
One 90-minute couple's massage at the blissful Spa Air
Daily a la carte breakfast served at the resort's restaurant or in the privacy of your villa
CELEBRITY UPGRADE
Four-Bedroom Grand Pool Villa
Inclusion highlights:
Inclusions valid for eight adults
Palatial four-bedroom, four en-suite villa with a fully equipped kitchen, large living area and garden with a large private pool
One 90-minute couple's massage at the blissful Spa Air
Daily a la carte breakfast served at the resort's restaurant or in the privacy of your villa