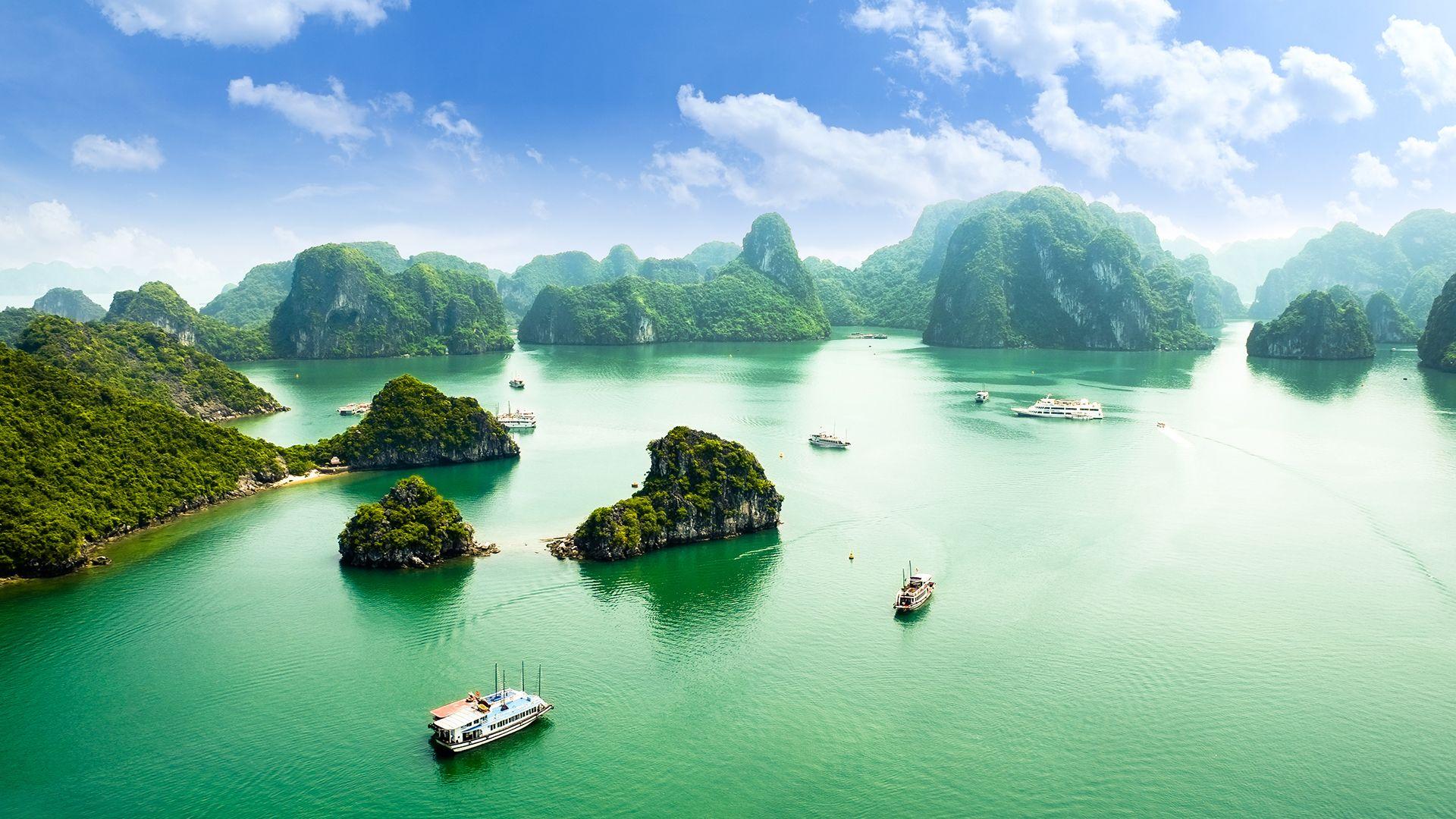 The Best of Vietnam: A 12-Day Luxury Small-Group Tour with Return International Flights and Overnight Halong Bay Cruise
Discover the very best of Vietnam on a 12-day luxury small-group tour (max. 12 travellers) – including return international flights from Melbourne or Sydney. Lose yourself in the colourful and bustling cities of Ho Chi Minh and Hanoi, step back in time in Hue and Hoi An and take in the natural beauty of the UNESCO World Heritage-listed Halong Bay on a stunning overnight cruise.
Includes 11 nights luxury five-star accommodation, return international economy-class flights, all internal flights, daily breakfast and select meals, a traditional cooking class in a local village, a visit to the Cu Chi Tunnels, private airport transfers and transportation throughout, expert local guides, insider experiences and much more.
package Options
12 Days From
Valued up to A$5,895
Sold out
Earn 3,999 Qantas Points
Inclusion highlights:
This package is valid for one person based on twin share — you must purchase two packages
Return international economy-class flights from Sydney or Melbourne (surcharges apply for other Australian cities)
11 nights five-star accommodation in Ho Chi Minh City, Hue, Hoi An and Hanoi
An overnight feature stay on board a luxury ship on the spectacular Halong Bay
12 Days From
Valued up to A$8,350
Sold out
Earn 5,799 Qantas Points
Inclusion highlights:
This package is valid for one person
Return international economy-class flights from Sydney or Melbourne (surcharges apply for other Australian cities)
11 nights five-star accommodation in Ho Chi Minh City, Hue, Hoi An and Hanoi
An overnight feature stay on board a luxury ship on the spectacular Halong Bay
12 Days From
Valued up to A$10,985
Sold out
Earn 7,669 Qantas Points
Inclusion highlights:
This package is valid for one person based on twin share — you must purchase two packages
Return international business-class flights from Sydney or Melbourne (surcharges apply for other Australian cities)
11 nights five-star accommodation in upgraded rooms in Ho Chi Minh City, Hue, Hoi An and Hanoi
An overnight feature stay in an upgraded Executive Balcony stateroom on board a luxury ship on the spectacular Halong Bay
VIP UPGRADE - SOLO TRAVELLER
12 Days From
Valued up to A$13,575
Sold out
Earn 9,899 Qantas Points
Inclusion highlights:
This package is valid for one person
Return international business-class flights from Sydney or Melbourne (surcharges apply for other Australian cities)
11 nights five-star accommodation in upgraded rooms in Ho Chi Minh City, Hue, Hoi An and Hanoi
An overnight feature stay in an upgraded Executive Balcony stateroom on board a luxury ship on the spectacular Halong Bay