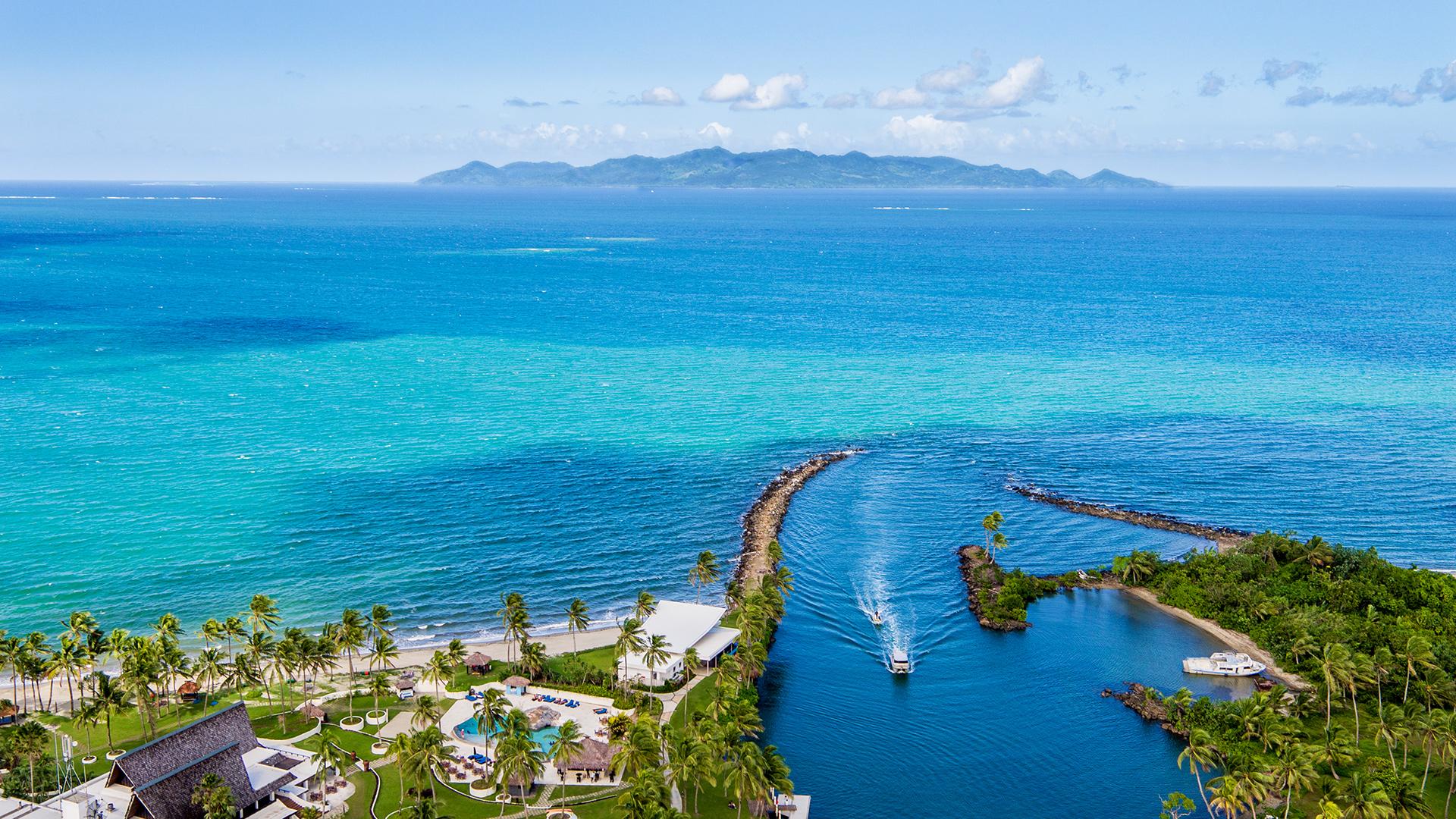 Fiji Beachfront Escape with Dining Inclusions
The aquamarine waters, colorful coral reefs and pristine white beaches of Fiji are calling: answer in style, staying in a prime beachfront location at The Pearl Resort, an elegant resort nestled between Suva and Nadi on the south coast of the island, in Pacific Harbour. Set your watch to island time and unwind in a Premium Garden Room situated in the NEW wing of the resort. Enjoy daily buffet breakfast, a house cocktail per person, a two-course lunch and three-course dinner, a 30-minute massage per person, return private airport transfers and complimentary Wi-Fi throughout your stay.

Book now. Pay Later.
package Options
FIJI ESCAPE
Premium Garden View Room
Inclusion highlights:
Inclusions valid for two adults
Deluxe daily buffet breakfast served at Riviera Restaurant & Bar with an array of delicacies
A sumptuous three-course dinner once during your stay, to be enjoyed either at Riviera Restaurant & Bar or at The Deli
A two-course lunch at The Deli once during your stay
OCEAN VIEW UPGRADE
Premium Ocean View Room
Inclusion highlights:
Inclusions valid for two adults
An additional 30-minute massage at The Pearl Spa
An exclusive village tour, to get an insight of life on Fiji
Deluxe daily buffet breakfast served at Riviera Restaurant & Bar with an array of delicacies
FIJI ESCAPE
Premium Garden View Room
Inclusion highlights:
Inclusions valid for two adults
Deluxe daily buffet breakfast served at Riviera Restaurant & Bar with an array of delicacies
A sumptuous three-course dinner once during your stay, to be enjoyed either at Riviera Restaurant & Bar or at The Deli
A two-course lunch at The Deli once during your stay
OCEAN VIEW UPGRADE
Premium Ocean View Room
Inclusion highlights:
Inclusions valid for two adults
An additional 30-minute massage at The Pearl Spa
An exclusive village tour, to get an insight of life on Fiji
Deluxe daily buffet breakfast served at Riviera Restaurant & Bar with an array of delicacies
*Price is indicative and based on sample return fares (inclusive of booking fees on Low Cost Carriers). To view live pricing, conduct a full search. Luxury Escapes full Terms and Conditions apply