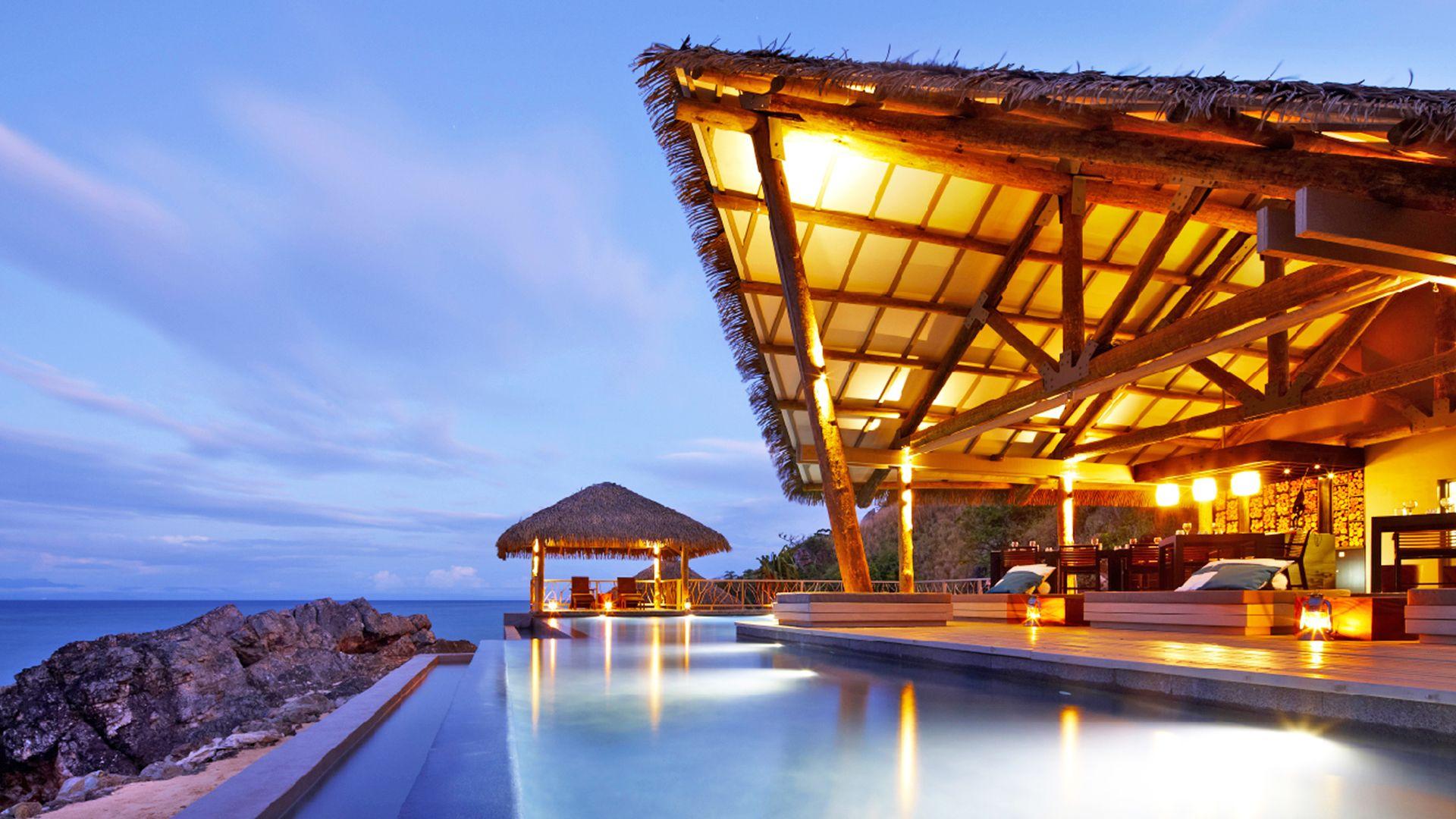 The Ultimate VIP All-Inclusive Fijian Escape
Indulge in all-inclusive, celebrity-style luxury at the adults-only Tadrai Island Resort. Embrace a romantic island getaway while staying in a beautiful Selena Cove Deluxe Villa – one of only five on the island – with a private plunge pool and panoramic ocean views. Indulge with daily à la carte breakfasts, lunches and dinners – including a special lunch experience on a sandbar in the sea and a private beach dinner under the stars – all drinks including alcohol and nightly cocktails, a daily massage per person and much more.

Book now. Pay Later.
Package Options
---
ISLAND GETAWAY
Selena Cove Deluxe Villa
Inclusion Highlights:
Packages valid for two adults
A relaxing daily 30-minute massage per person
Traditional welcome with serenades, welcome drink and cold towels, plus a bottle of Chandon
A farewell bottle of Chandon and Pure Fiji amenities
VIP UPGRADE
Selena Cove Deluxe Villa
Inclusion Highlights:
Packages valid for two adults
Return VIP helicopter transfers between Nadi Airport and the island so you can arrive in style
A relaxing daily 30-minute massage per person
Traditional welcome with serenades, welcome drink and cold towels, plus a bottle of Chandon
ISLAND GETAWAY
Selena Cove Deluxe Villa
Inclusion Highlights:
Packages valid for two adults
A relaxing daily 30-minute massage per person
Traditional welcome with serenades, welcome drink and cold towels, plus a bottle of Chandon
A farewell bottle of Chandon and Pure Fiji amenities
VIP UPGRADE
Selena Cove Deluxe Villa
Inclusion Highlights:
Packages valid for two adults
Return VIP helicopter transfers between Nadi Airport and the island so you can arrive in style
A relaxing daily 30-minute massage per person
Traditional welcome with serenades, welcome drink and cold towels, plus a bottle of Chandon
ISLAND GETAWAY
Selena Cove Deluxe Villa
Inclusion Highlights:
Packages valid for two adults
A relaxing daily 30-minute massage per person
Traditional welcome with serenades, welcome drink and cold towels, plus a bottle of Chandon
A farewell bottle of Chandon and Pure Fiji amenities
VIP UPGRADE
Selena Cove Deluxe Villa
Inclusion Highlights:
Packages valid for two adults
Return VIP helicopter transfers between Nadi Airport and the island so you can arrive in style
A relaxing daily 30-minute massage per person
Traditional welcome with serenades, welcome drink and cold towels, plus a bottle of Chandon
*Price is indicative and based on sample return fares (inclusive of booking fees on Low Cost Carriers). To view live pricing, conduct a full search. Luxury Escapes full Terms and Conditions apply