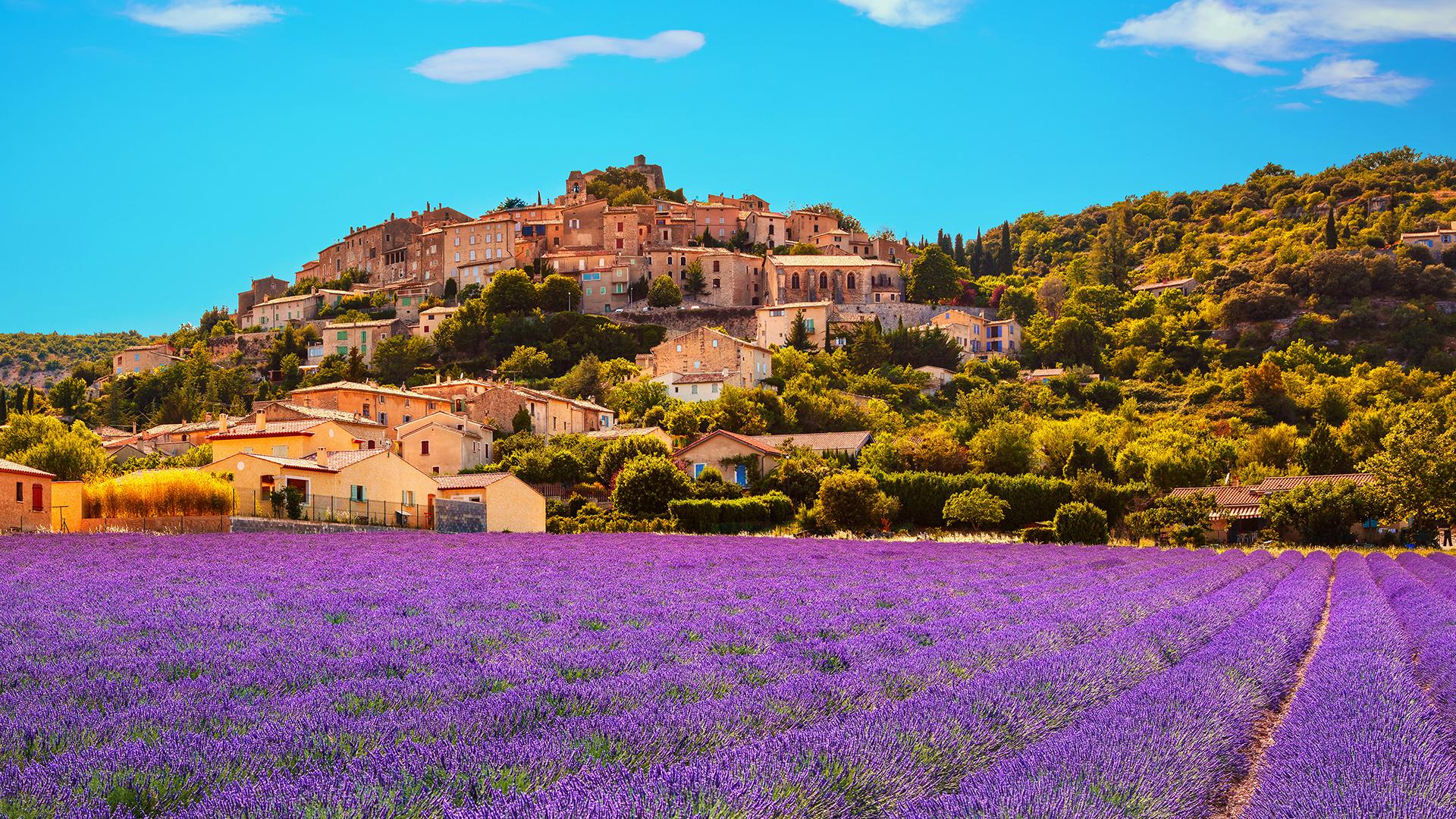 Provence & the French Riviera: A Luxury Small-Group Tour with Cooking Class and Wine Tastings
Discover the sun-kissed beauty of the French Riviera and the picture-perfect villages of Provence on a 9-day, luxury small group tour (max 12 travellers). With its sweeping fields of lavender, hillside vineyards producing world-class wines, charming old villages, olive groves and sparkling azure coastline, the South of France has long been a go-to destination for lovers of gourmet food and wine. Set sail on a private cruise of the stunning waters of the French Riviera, enjoy private wine tastings with a world-class sommelier, learn the secrets of French cuisine during a private cooking class in a remote village and enjoy access to private vineyards in some of the best wine regions in the world. Stay in luxury hand-picked boutique accommodation with daily breakfast, gourmet dining experiences, private transportation, expert local guides, insider experiences and so much more.

Book now. Pay Later.
package Options
Inclusion highlights:
Valid for one person (twin share) - you must purchase two packages
Eight nights of luxury accommodation in boutique hotels, hand-picked for excellence and breathtaking locations. Enjoy two nights at Hotel La Perouse in Nice, two nights at Hostellerie Bérard located in the hilltop village of La Cadiere d'Azur, in the French Riviera, and four nights at La Maison de Crillon in Provence
Unique daily breakfasts and gourmet experiences as detailed in the itinerary, including an indulgent four-course wine and food pairing lunch, a typical Provincial lunch in a local bistro and French delicacies such as cheeses and pastries
Taste your way through Nice on a private food tour sampling local delicacies
Inclusion highlights:
Valid for one person
Eight nights of luxury accommodation in boutique hotels, hand-picked for excellence and breathtaking locations. Enjoy two nights at Hotel La Perouse in Nice, two nights at Hostellerie Bérard located in the hilltop village of La Cadiere d'Azur, in the French Riviera, and four nights at La Maison de Crillon in Provence
Unique daily breakfasts and gourmet experiences as detailed in the itinerary, including an indulgent four-course wine and food pairing lunch, a typical Provincial lunch in a local bistro and French delicacies such as cheeses and pastries
Taste your way through Nice on a private food tour sampling local delicacies