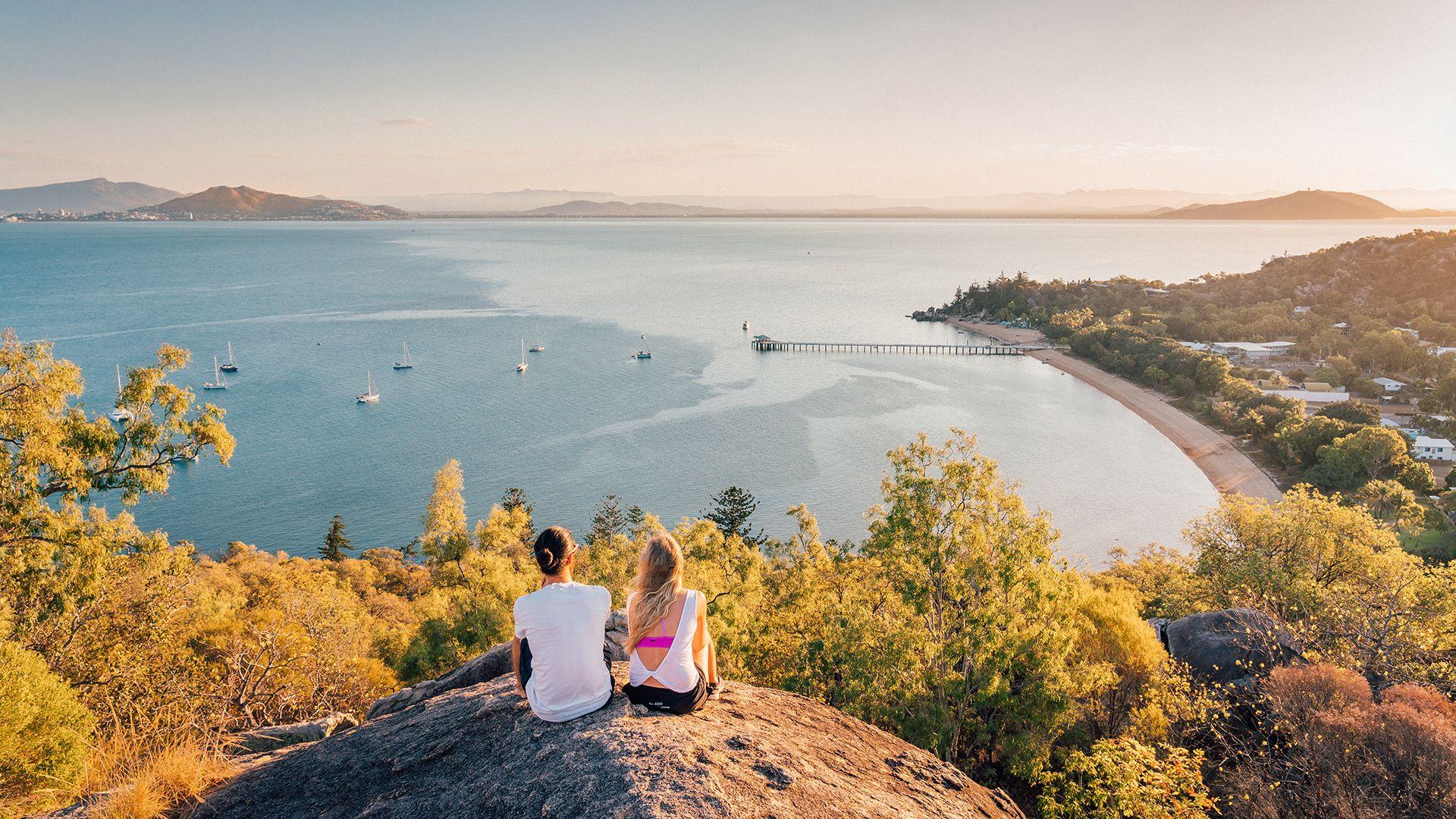 Peppers Indulgence on Magnetic Island with Daily Breakfast and Daily Drinks
Experience the magic of one of North Queensland's most pristine islands, where lush rainforest meets the Great Barrier Reef with an iconic stay at Peppers Blue on Blue Resort on stunning Magnetic Island. Embrace relaxed island life as you indulge in daily buffet breakfast, a bottle of sparkling wine on arrival, a daily drink per person, A$25 off treatments over A$100 at endota Spa, complimentary in-room movies and Wi-Fi, 15% discount on food at Boardwalk Restaurant & Bar, 20% discount on return ferry transfers and a leisurely late, 12pm checkout.

Book now. Pay Later.
package Options
Inclusion highlights:
Inclusions valid for two people
Daily full buffet breakfast with freshly prepared delights
A daily drink per person: your choice of house beer, house wine or soft drink
A bottle of sparkling wine on arrival
VIP UPGRADE
Hotel Superior Room
Inclusion highlights:
Inclusions valid for two people
Daily full buffet breakfast with freshly prepared delights
A daily drink per person: your choice of house beer, house wine or soft drink
A bottle of sparkling wine on arrival
FAMILY UPGRADE
Two Bedroom Superior Apartment
Inclusion highlights:
Inclusions valid for four people
Daily full buffet breakfast with freshly prepared delights
A daily drink per person: your choice of house beer, house wine or soft drink
A bottle of sparkling wine on arrival
CELEBRITY UPGRADE
Three Bedroom Apartment
Inclusion highlights:
Inclusions valid for six people
Daily full buffet breakfast with freshly prepared delights
A daily drink per person: your choice of house beer, house wine or soft drink
A bottle of sparkling wine on arrival
Inclusion highlights:
Inclusions valid for two people
Daily full buffet breakfast with freshly prepared delights
A daily drink per person: your choice of house beer, house wine or soft drink
A bottle of sparkling wine on arrival
VIP UPGRADE
Hotel Superior Room
Inclusion highlights:
Inclusions valid for two people
Daily full buffet breakfast with freshly prepared delights
A daily drink per person: your choice of house beer, house wine or soft drink
A bottle of sparkling wine on arrival
FAMILY UPGRADE
Two Bedroom Superior Apartment
Inclusion highlights:
Inclusions valid for four people
Daily full buffet breakfast with freshly prepared delights
A daily drink per person: your choice of house beer, house wine or soft drink
A bottle of sparkling wine on arrival
CELEBRITY UPGRADE
Three Bedroom Apartment
Inclusion highlights:
Inclusions valid for six people
Daily full buffet breakfast with freshly prepared delights
A daily drink per person: your choice of house beer, house wine or soft drink
A bottle of sparkling wine on arrival
*Price is indicative and based on sample return fares (inclusive of booking fees on Low Cost Carriers). To view live pricing, conduct a full search. Luxury Escapes full Terms and Conditions apply