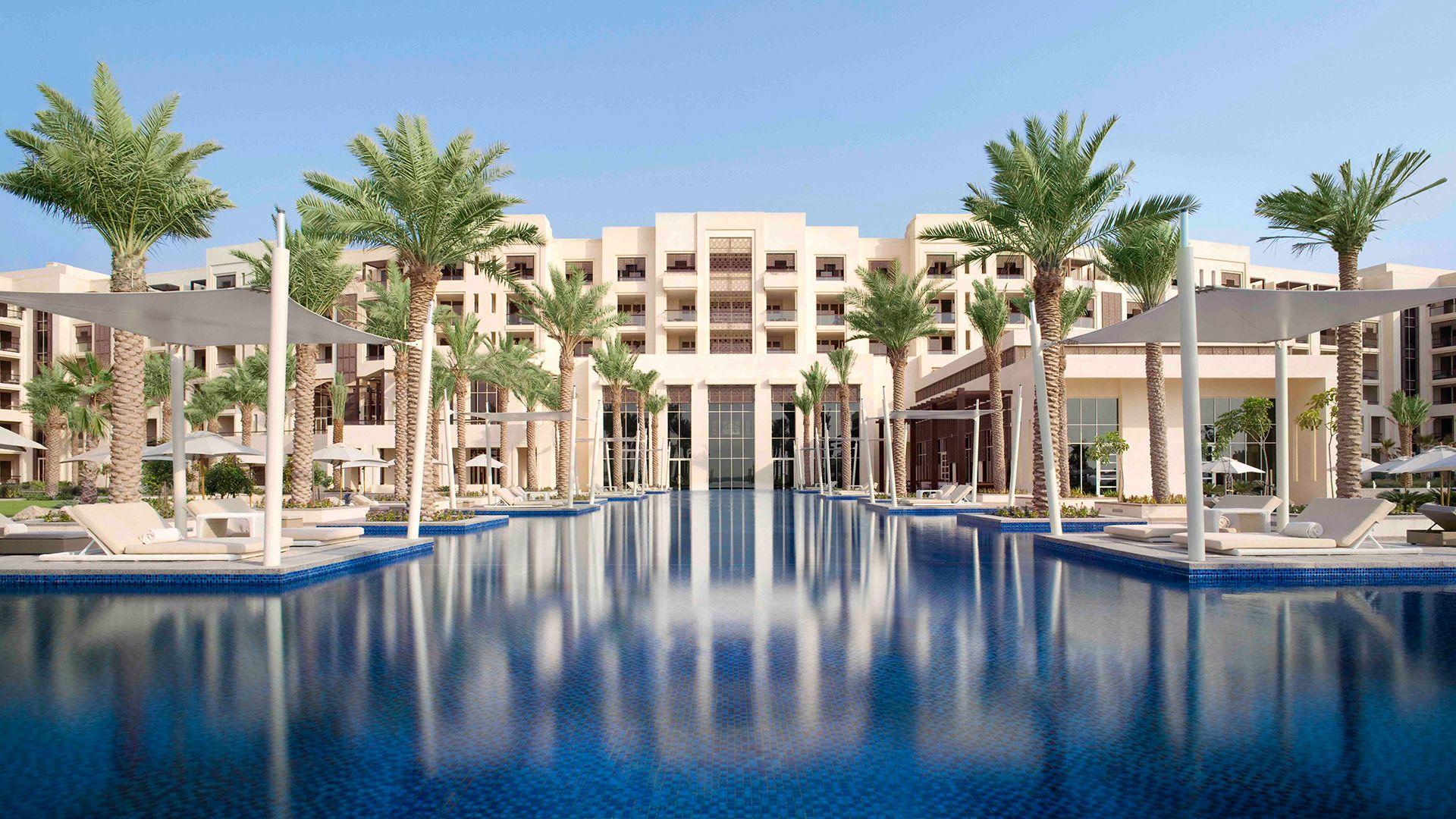 Stunning Park Hyatt Beachfront Escape with Nightly Buffet Dinner
Experience the cultural capital of the United Arab Emirates in the natural paradise of Saadiyat Island and indulge in true Arabian style only 15 minutes from downtown. Enjoy a luxe escape at the five-star, award-winning Park Hyatt Abu Dhabi Hotel and Villas, an island sanctuary blending understated elegance with regional charm. Be treated to daily buffet breakfast, nightly buffet dinners, guaranteed late check-out or early check-in, private arrival transfer from Abu Dhabi International airport, 25% discount on spa treatments and 20% discount on food and beverages at the resort's dining venues. Bring the kids along: one child aged five years and under stays for free with breakfast included.

Book now. Pay Later.
Package Options
---
Inclusion Highlights:
Inclusions valid for two adults
One child aged five years and under stays for free with breakfast and nightly dinner
Airport pick up from Abu Dhabi International airport
Daily buffet breakfast
Nightly buffet dinner
Inclusion Highlights:
Return airport transfers from Abu Dhabi International airport
A bottle of wine on arrival
Daily buffet breakfast
Nightly buffet dinner
FAMILY UPGRADE
Interconnecting Park Rooms
Inclusion Highlights:
Two children aged 17 years and under stay for free with breakfast and nightly dinner
Return airport transfers from Abu Dhabi International airport
Daily buffet breakfast
Nightly buffet dinner
Inclusion Highlights:
Inclusions valid for two adults
One child aged five years and under stays for free with breakfast and nightly dinner
Airport pick up from Abu Dhabi International airport
Daily buffet breakfast
Nightly buffet dinner
Inclusion Highlights:
Return airport transfers from Abu Dhabi International airport
A bottle of wine on arrival
Daily buffet breakfast
Nightly buffet dinner
FAMILY UPGRADE
Interconnecting Park Rooms
Inclusion Highlights:
Two children aged 17 years and under stay for free with breakfast and nightly dinner
Return airport transfers from Abu Dhabi International airport
Daily buffet breakfast
Nightly buffet dinner
Inclusion Highlights:
Inclusions valid for two adults
One child aged five years and under stays for free with breakfast and nightly dinner
Airport pick up from Abu Dhabi International airport
Daily buffet breakfast
Nightly buffet dinner
Inclusion Highlights:
Return airport transfers from Abu Dhabi International airport
A bottle of wine on arrival
Daily buffet breakfast
Nightly buffet dinner
FAMILY UPGRADE
Interconnecting Park Rooms
Inclusion Highlights:
Two children aged 17 years and under stay for free with breakfast and nightly dinner
Return airport transfers from Abu Dhabi International airport
Daily buffet breakfast
Nightly buffet dinner
*Price is indicative and based on sample return fares (inclusive of booking fees on Low Cost Carriers). To view live pricing, conduct a full search. Luxury Escapes full Terms and Conditions apply