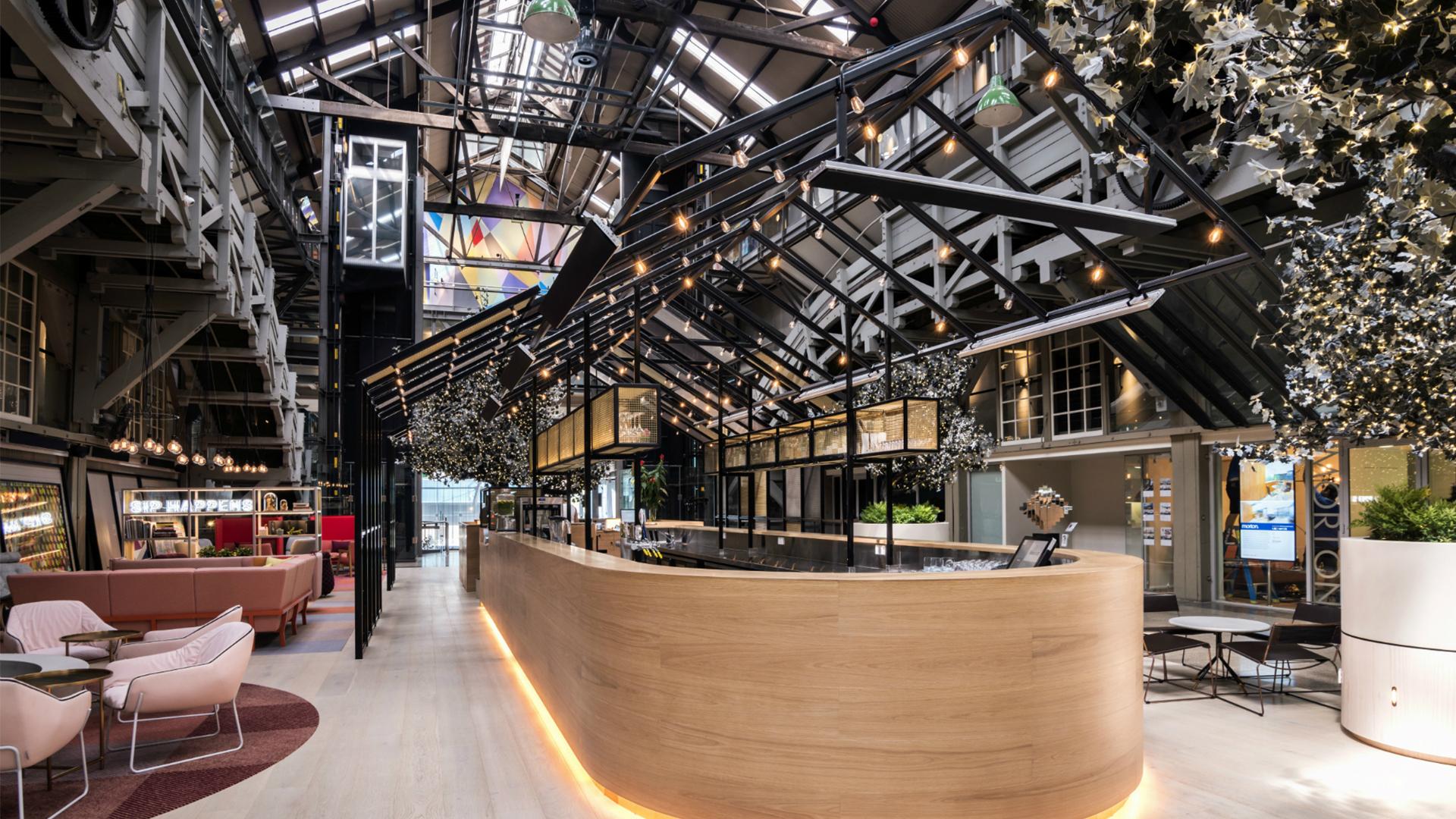 Stay at Australia's #1 Hotel
Enjoy a getaway of celebrity-style indulgence on one of the city's most glamorous wharves, home to world-class dining and million-dollar views. At Ovolo Woolloomooloo you will live it up in Sydney's best – and most Instagrammable – hotel. You'll get the rockstar-treatment during your trip, with amazing VIP inclusions like a nightly free-flow happy hour, daily continental buffet breakfasts, a minibar stocked with beer, wine and soft drinks, a loot bag filled with tasty treats on arrival, all-day candy buffet and more.

Book now. Pay Later.
package Options
---
STYLISH ESCAPE
Superoo Room
Inclusion Highlights:
Packages valid for two adults
Nightly Happy Hour with free-flow wine, beers, spirits and snacks
A delicious daily continental buffet breakfast
Welcome loot bag containing tasty confectionery snacks
VIP UPGRADE
Deluxaroo King Room
Inclusion Highlights:
Packages valid for two adults
Upgrade to spacious room with larger en suite
Nightly Happy Hour with free-flow wine, beers, spirits and snacks
A delicious daily continental buffet breakfast
ULTIMATE UPGRADE
Cityvoo King Room
Inclusion Highlights:
Packages valid for two adults
Upgrade to spacious room with amazing views of the Sydney city skyline
Nightly Happy Hour with free-flow wine, beers, spirits and snacks
A delicious daily continental buffet breakfast
STYLISH ESCAPE
Superoo Room
Inclusion Highlights:
Packages valid for two adults
Nightly Happy Hour with free-flow wine, beers, spirits and snacks
A delicious daily continental buffet breakfast
Welcome loot bag containing tasty confectionery snacks
VIP UPGRADE
Deluxaroo King Room
Inclusion Highlights:
Packages valid for two adults
Upgrade to spacious room with larger en suite
Nightly Happy Hour with free-flow wine, beers, spirits and snacks
A delicious daily continental buffet breakfast
ULTIMATE UPGRADE
Cityvoo King Room
Inclusion Highlights:
Packages valid for two adults
Upgrade to spacious room with amazing views of the Sydney city skyline
Nightly Happy Hour with free-flow wine, beers, spirits and snacks
A delicious daily continental buffet breakfast