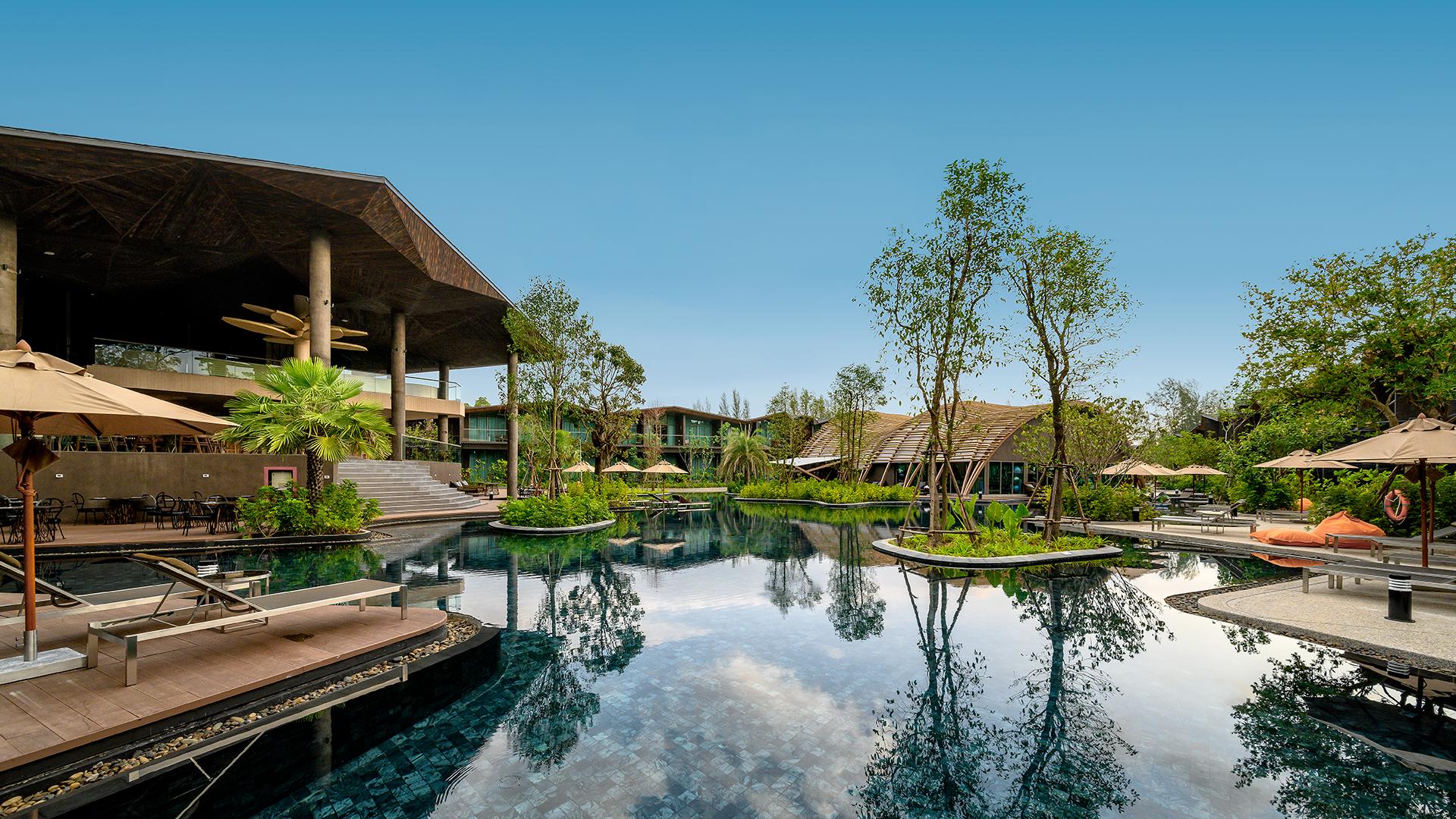 Grand Opening: Secluded Five-Star Indulgence with Daily Dining
Discover true relaxation nestled between the lush tropical jungle and the vivid blue waters of the Andaman Sea at the brand-new Kalima Resort and Villas Khao Lak. Indulge in high-end luxury draped in outstanding service and first-class amenities, and enjoy your choice of daily lunches or dinners, daily buffet breakfast, one-way airport transfer and daily cocktail each.

Book now. Pay Later.
package Options
SECLUDED TROPICAL STAY
Deluxe Room
Inclusion highlights:
Inclusions valid for two people
Two 30-minute Thai massages per adult to enjoy at the blissful Lamoon Spa
Your choice of daily set-menu lunches or dinners at Maluka or Beach Bar
Daily buffet breakfast at Maluka
DELUXE POOL ACCESS UPGRADE
Deluxe Pool Access Room
Inclusion highlights:
Inclusions valid for two people
Two daily cocktails per adult at your choice of the lobby T-Café, White Sand Bar or the swim-up 3 Million Bar
Two 30-minute Thai massages per adult to enjoy at the blissful Lamoon Spa
Your choice of daily set-menu lunches or dinners at Maluka or Beach Bar
VIP FAMILY UPGRADE
Family Suite
Inclusion highlights:
Inclusions valid for two adults and two kids
Two 30-minute Thai massages per adult to enjoy at the blissful Lamoon Spa
Your choice of daily set-menu lunches or dinners at Maluka or Beach Bar
Daily buffet breakfast at Maluka
PRIVATE POOL VILLA UPGRADE
One Bedroom Pool Villa Suite
Inclusion highlights:
Inclusions valid for two people
Two daily cocktails per adult at your choice of the lobby T-Café, White Sand Bar or the swim-up 3 Million Bar
Four 30-minute Thai massages per adult to enjoy at the blissful Lamoon Spa
Your choice of daily set-menu lunches or dinners at Maluka or Beach Bar
SECLUDED TROPICAL STAY
Deluxe Room
Inclusion highlights:
Inclusions valid for two people
Two 30-minute Thai massages per adult to enjoy at the blissful Lamoon Spa
Your choice of daily set-menu lunches or dinners at Maluka or Beach Bar
Daily buffet breakfast at Maluka
DELUXE POOL ACCESS UPGRADE
Deluxe Pool Access Room
Inclusion highlights:
Inclusions valid for two people
Two daily cocktails per adult at your choice of the lobby T-Café, White Sand Bar or the swim-up 3 Million Bar
Two 30-minute Thai massages per adult to enjoy at the blissful Lamoon Spa
Your choice of daily set-menu lunches or dinners at Maluka or Beach Bar
VIP FAMILY UPGRADE
Family Suite
Inclusion highlights:
Inclusions valid for two adults and two kids
Two 30-minute Thai massages per adult to enjoy at the blissful Lamoon Spa
Your choice of daily set-menu lunches or dinners at Maluka or Beach Bar
Daily buffet breakfast at Maluka
PRIVATE POOL VILLA UPGRADE
One Bedroom Pool Villa Suite
Inclusion highlights:
Inclusions valid for two people
Two daily cocktails per adult at your choice of the lobby T-Café, White Sand Bar or the swim-up 3 Million Bar
Four 30-minute Thai massages per adult to enjoy at the blissful Lamoon Spa
Your choice of daily set-menu lunches or dinners at Maluka or Beach Bar
*Price is indicative and based on sample return fares (inclusive of booking fees on Low Cost Carriers). To view live pricing, conduct a full search. Luxury Escapes full Terms and Conditions apply