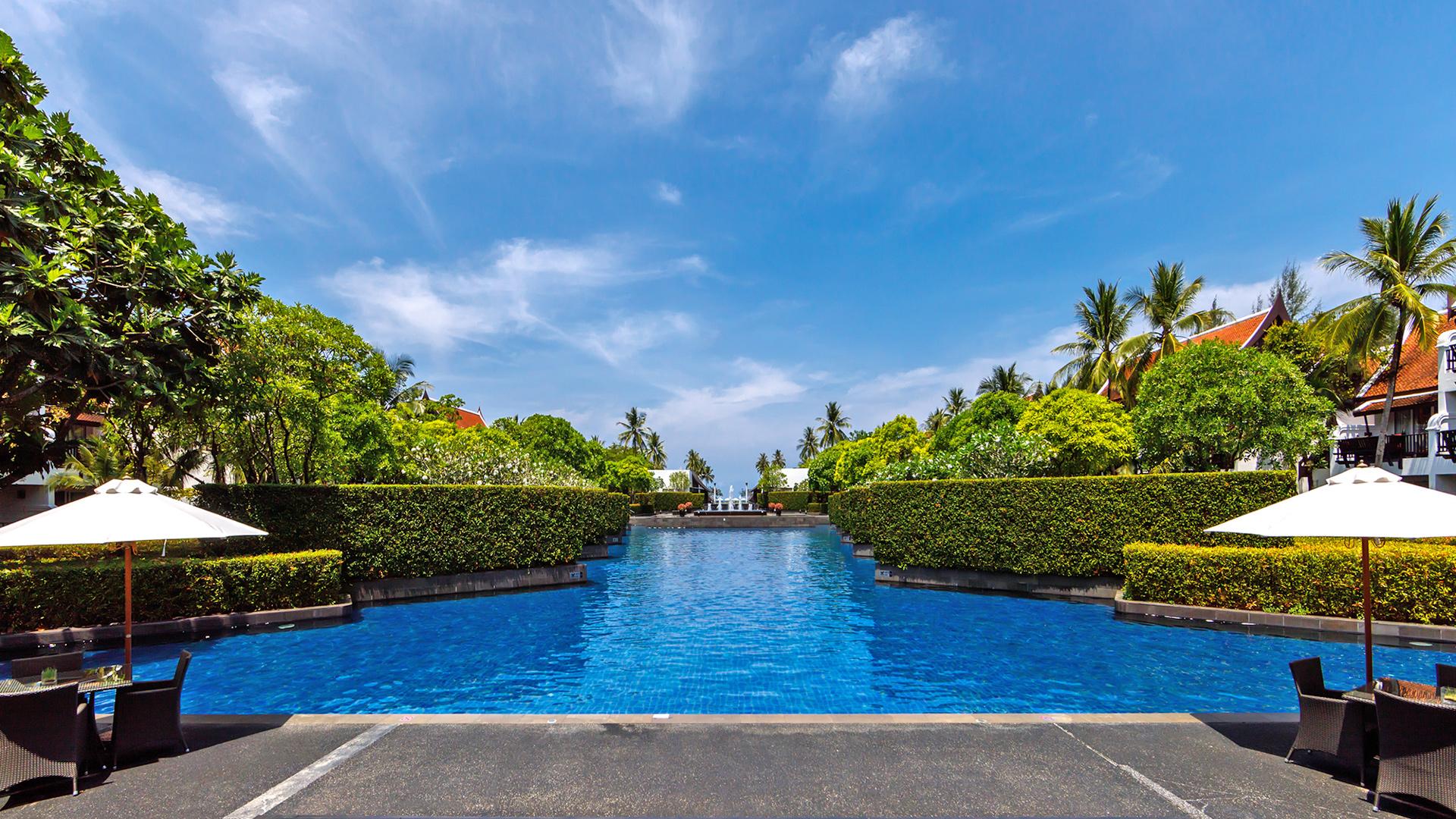 Five-Star Beachfront Luxury with All-Inclusive Dining
Travel until
Buy now, choose dates later
Lock it in today, choose dates when you're ready
Experience beachfront bliss at one of our favourite Thailand resorts: the five-star JW Marriott Khao Lak Resort & Spa, named Thailand's Leading Beach Resort for 2019 at the World Travel Awards and the winner of the Luxury Beach Retreat category at the 2019 World Luxury Hotel Awards.
Enjoy a tropical escape with all-inclusive meals including daily buffet breakfast, indulgent seaside lunches and nightly three-course dinners at one of four restaurants, plus indulge with one massage per person and a convenient airport transfer. Bring the kids along: two children (aged 11 and under) stay for free, with airport transfer and meals included!

Book now. Pay Later.
package Options
THAI ESCAPE
Deluxe Lagoon Pool View
Inclusion highlights:
Packages valid for two adults
Up to two children (11 and under) stay free with airport transfer and meals when dining with an adult
All-Inclusive dining: indulge with daily breakfast, daily one-course lunch and nightly three-course dinner
A 45-minute massage per adult at Quan Spa
A one-way airport pick up from Phuket International Airport
POOL ACCESS UPGRADE
Deluxe Lagoon Pool Access
Inclusion highlights:
Packages valid for two adults
Up to two children (11 and under) stay free with airport transfer and meals when dining with an adult
All-Inclusive dining: indulge with daily breakfast, daily one-course lunch and nightly three-course dinner
A 45-minute massage per adult at Quan Spa
A one-way airport pick up from Phuket International Airport
SUITE UPGRADE
Duplex Suite
Inclusion highlights:
Packages valid for two adults
Up to two children (11 and under) stay free with airport transfer and meals when dining with an adult
All-Inclusive dining: indulge with daily breakfast, daily one-course lunch and nightly three-course dinner
A 45-minute massage per adult at Quan Spa
A one-way airport pick up from Phuket International Airport
FAMILY UPGRADE
Family Pool Access Room
Inclusion highlights:
Packages valid for two adults
Up to three children (11 and under) stay free with airport transfer and meals when dining with an adult
All-Inclusive dining: indulge with daily breakfast, daily one-course lunch and nightly three-course dinner
A 45-minute massage per adult at Quan Spa
A one-way airport pick up from Phuket International Airport
*Price is indicative and based on sample return fares (inclusive of booking fees on Low Cost Carriers). To view live pricing, conduct a full search. Luxury Escapes full Terms and Conditions apply