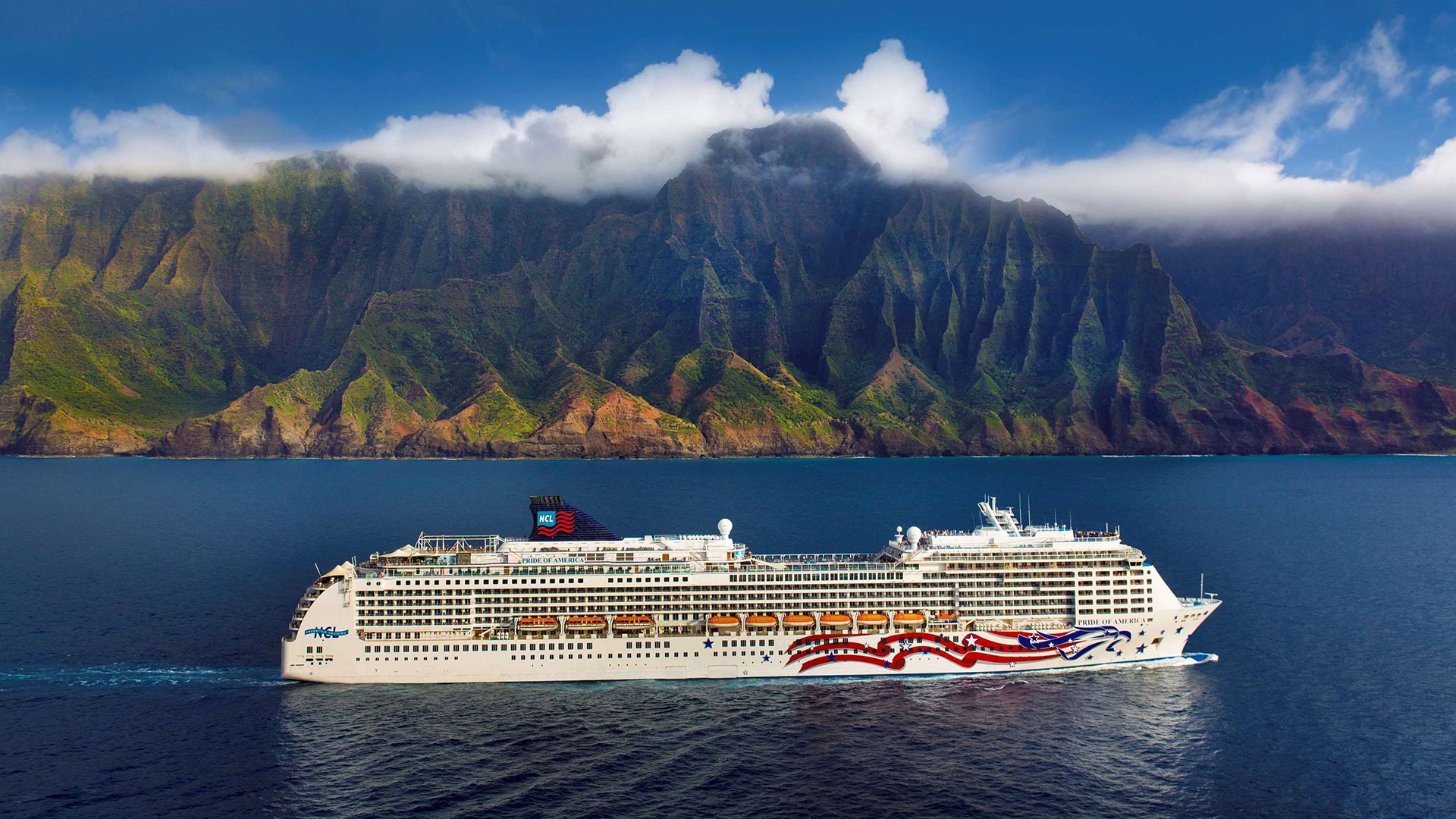 Hawaii 2022: 7-Night All-Inclusive Island Cruise with 2-Night Waikiki Beach Pre-Cruise Stay & A$500 Luxury Escapes Credit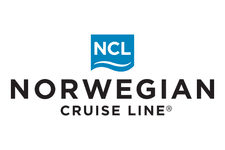 Experience the Hawaiian Islands' breathtaking natural landscapes and captivating culture on a mesmerising seven-night cruise from Honolulu onboard Norwegian Cruise Line's impressive Pride of America. Beginning on Oahu, spend two nights in Honolulu with a luxurious pre-cruise oceanfront stay at Outrigger Reef Waikiki Beach Resort (or similar). You'll be perfectly located for plunging into the island's iconic shopping and rolling surf. Then, set off on Norwegian Pride of America to explore an island on every day of your cruise, visiting five ports across seven nights — from the dramatic lush mountainscapes of 'The Garden Isle', Kauai, to Kona's smouldering volcanoes. Nights docked in Maui and Kauai allow you even more time to experience the best of island living. Snorkel among a kaleidoscope of tropical marine life in the crystal-clear waters surrounding Kona, find yourself in awe of the Nā Pali coast's mindblowing jungle-clad cliffs, and discover Hawaii's unique architecture and history in tropical Hilo.
Your cruise includes:
Two nights of pre-cruise accommodation at Outrigger Reef Waikiki Beach Resort (or similar)
Enjoy A$500 Luxury Escapes credit per person to put towards flights or additional accommodation
Seven nights of adventure in your choice of stateroom onboard Norwegian Pride of America
All-inclusive onboard dining (daily breakfast, lunch and dinner) at selected restaurants
Hawaiian drinks package onboard, with spirits, cocktails, beer and wine
US$100 onboard credit per stateroom to enjoy across all restaurants, spa and entertainment
Stay connected with 250 minutes of Wi-Fi per stateroom onboard
Explore onshore thanks to US$50 shore excursion credit for the first reserved guest per stateroom
All port taxes, service charges and onboard entertainment
Your journey takes you to: Honolulu, Oahu – Kahului, Maui – Hilo – Kona – Nāwiliwili, Kauai – Honolulu, Oahu.
package Options
Twin Share — Interior Stateroom – 13 October 2022
10 Days from
Includes taxes & fees
Sold out
Inclusion highlights:
Packages valid for one person (twin share) – you MUST purchase TWO packages
Two nights of pre-cruise accommodation at Outrigger Reef Waikiki Beach Resort (or similar)
Enjoy A$500 Luxury Escapes credit per person to put towards flights or additional accommodation
Seven nights of adventure onboard Norwegian Pride of America
All-inclusive onboard dining (daily breakfast, lunch and dinner) at selected restaurants
Hawaiian drinks package onboard, with spirits, cocktails, beer and wine up to the value of US$15 per drink
Stay connected with 250 minutes of Wi-Fi per stateroom onboard
US$100 onboard credit per stateroom to enjoy across all restaurants, spa and entertainment
Explore onshore thanks to US$50 shore excursion credit per stateroom (applicable for first name in reservation)
All port taxes, service charges and onboard entertainment
Twin Share — Interior Stateroom – 17 November 2022
10 Days from
Includes taxes & fees
Sold out
Inclusion highlights:
Packages valid for one person (twin share) – you MUST purchase TWO packages
Two nights of pre-cruise accommodation at Outrigger Reef Waikiki Beach Resort (or similar)
Enjoy A$500 Luxury Escapes credit per person to put towards flights or additional accommodation
Seven nights of adventure onboard Norwegian Pride of America in an Interior Stateroom
All-inclusive onboard dining (daily breakfast, lunch and dinner) at selected restaurants
Hawaiian drinks package onboard, with spirits, cocktails, beer and wine up to the value of US$15 per drink
Stay connected with 250 minutes of Wi-Fi per stateroom onboard
US$100 onboard credit per stateroom to enjoy across all restaurants, spa and entertainment
Explore onshore thanks to US$50 shore excursion credit per stateroom (applicable for first name in reservation)
All port taxes, service charges and onboard entertainment
Twin Share — Oceanview Stateroom – 13 October 2022
10 Days from
Includes taxes & fees
Sold out
Inclusion highlights:
Packages valid for one person (twin share) – you MUST purchase TWO packages
Seven nights of adventure onboard Norwegian Pride of America in an Oceanview Stateroom
All-inclusive onboard dining (daily breakfast, lunch and dinner) in selected restaurants, including two specialty dining experiences
Two nights of pre-cruise accommodation at Outrigger Reef Waikiki Beach Resort (or similar)
Enjoy A$500 Luxury Escapes credit per person to put towards flights or additional accommodation
Hawaiian drinks package onboard, with spirits, cocktails, beer and wine up to the value of US$15 per drink
US$100 onboard credit per stateroom to enjoy across all restaurants, spa and entertainment
Stay connected with 250 minutes of Wi-Fi per stateroom onboard
Explore onshore thanks to US$50 shore excursion credit per stateroom (applicable for first name in reservation)
All port taxes, service charges and onboard entertainment
Twin Share – Oceanview Stateroom – 17 November 2022
10 Days from
Includes taxes & fees
Sold out
Inclusion highlights:
Packages valid for one person (twin share) – you MUST purchase TWO packages
Seven nights of adventure onboard Norwegian Pride of America in an Oceanview Stateroom
All-inclusive onboard dining (daily breakfast, lunch and dinner) at selected restaurants, including two specialty dining experiences
Two nights of pre-cruise accommodation at Outrigger Reef Waikiki Beach Resort (or similar)
Enjoy A$500 Luxury Escapes credit per person to put towards flights or additional accommodation
Hawaiian drinks package onboard, with spirits, cocktails, beer and wine up to the value of US$15 per drink
US$100 onboard credit per stateroom to enjoy across all restaurants, spa and entertainment
Stay connected with 250 minutes of Wi-Fi per stateroom onboard
Explore onshore thanks to US$50 shore excursion credit per stateroom (applicable for first name in reservation)
All port taxes, service charges and onboard entertainment
Twin Share — Balcony Stateroom – 13 October 2022
10 Days from
Includes taxes & fees
Sold out
Inclusion highlights:
Packages valid for one person (twin share) – you MUST purchase TWO packages
Seven nights of adventure onboard Norwegian Pride of America in a Balcony Stateroom
All-inclusive onboard dining (daily breakfast, lunch and dinner) in selected restaurants, including two specialty dining experiences
Two nights of pre-cruise accommodation at Outrigger Reef Waikiki Beach Resort (or similar)
Enjoy A$500 Luxury Escapes credit per person to put towards flights or additional accommodation
Hawaiian drinks package onboard, with spirits, cocktails, beer and wine up to the value of US$15 per drink
US$100 onboard credit per stateroom to enjoy across all restaurants, spa and entertainment
Stay connected with 250 minutes of Wi-Fi per stateroom onboard
Explore onshore thanks to US$50 shore excursion credit per stateroom (applicable for first name in reservation)
All port taxes, service charges and onboard entertainment
Twin Share — Balcony Stateroom – 17 November 2022
10 Days from
Includes taxes & fees
Sold out
Inclusion highlights:
Packages valid for one person (twin share) – you MUST purchase TWO packages
Seven nights of adventure onboard Norwegian Pride of America in a Balcony Stateroom
All-inclusive onboard dining (daily breakfast, lunch and dinner) in selected restaurants, including two specialty dining experiences
Two nights of pre-cruise accommodation at Outrigger Reef Waikiki Beach Resort (or similar)
Enjoy A$500 Luxury Escapes credit per person to put towards flights or additional accommodation
Hawaiian drinks package onboard, with spirits, cocktails, beer and wine up to the value of US$15 per drink
US$100 onboard credit per stateroom to enjoy across all restaurants, spa and entertainment
Stay connected with 250 minutes of Wi-Fi per stateroom onboard
Explore onshore thanks to US$50 shore excursion credit per stateroom (applicable for first name in reservation)
All port taxes, service charges and onboard entertainment