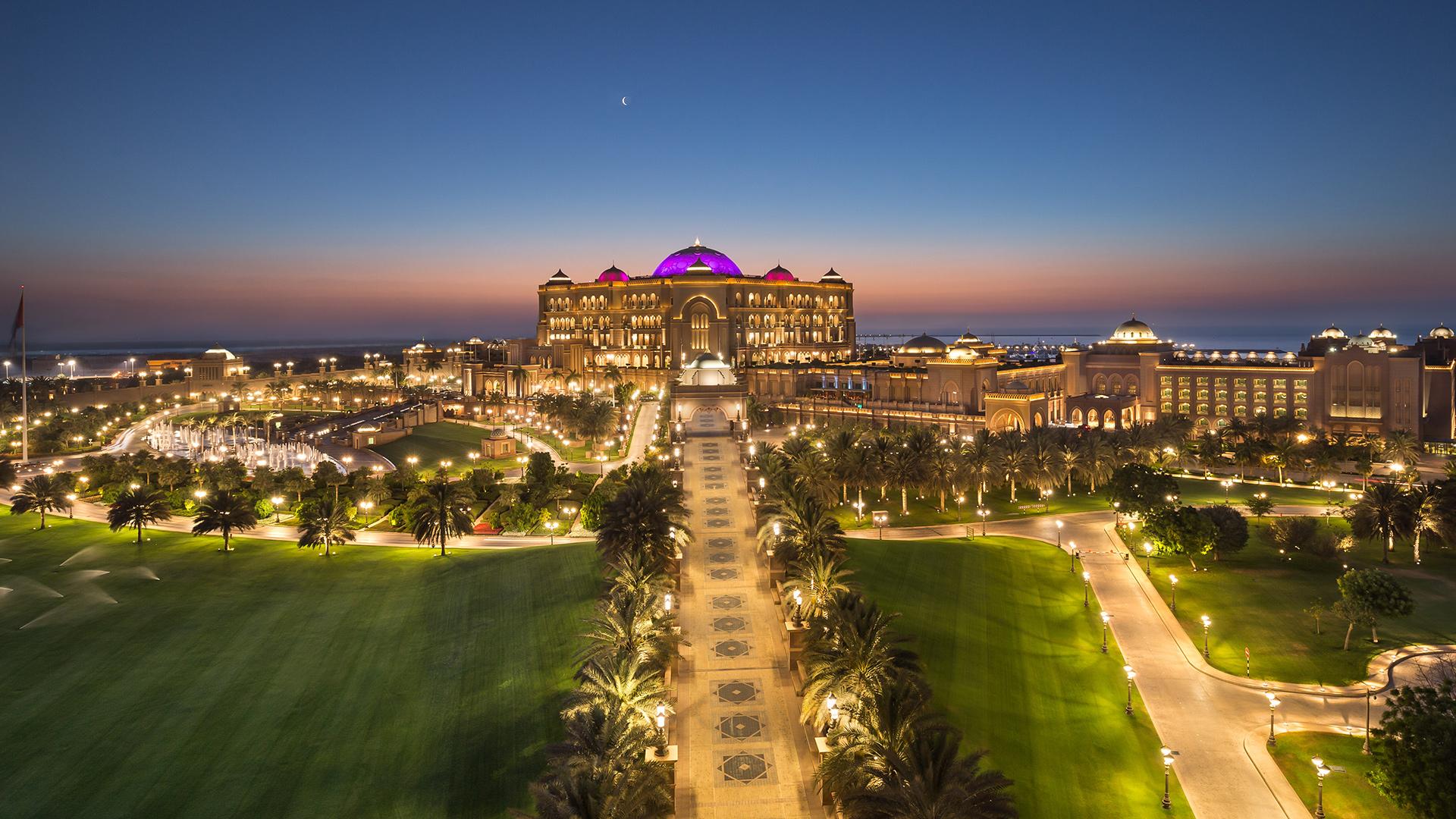 Five-Star Luxury in Abu Dhabi's Most Iconic Hotel with Lounge Access and Free-Flow Drinks
Discover the magic of the Arabian Jewel from an ultra-luxurious launchpad: the award-winning, five-star Emirates Palace. Experience a lavish stay fit for royalty with access to the hotel's prestigious Palace Club Lounge with daily breakfast, daily refreshments, nightly cocktail reception and free-flow alcoholic drinks from 12pm onwards. Your ultra-luxe escape also includes a private airport pick up, tickets to the newly-opened Qasr Al Watan Presidential Palace – located next to Emirates Palace, up to 25% discount on spa treatments at the award-winning Emirates Palace Spa and 15% discount at selected hotel dining venues.

Book now. Pay Later.
Package Options
---
Inclusion Highlights:
Inclusions valid for two adults
Access to the Palace Club Lounge with daily breakfast and nightly drinks
Private airport pick up from Abu Dhabi International Airport
Qasr Al Watan Presidential Palace Tour Tickets
Inclusion Highlights:
Inclusions valid for two adults
Private return airport transfers from Abu Dhabi International Airport
Access to the Palace Club Lounge with daily breakfast and nightly drinks
Qasr Al Watan Presidential Palace Tour Tickets
SUITE UPGRADE
Khaleej Suite
Inclusion Highlights:
Inclusions valid for two adults
Private return airport transfers from Abu Dhabi International Airport
Access to the Palace Club Lounge with daily breakfast and nightly drinks
Qasr Al Watan Presidential Palace Tour Tickets
Inclusion Highlights:
Inclusions valid for two adults
Access to the Palace Club Lounge with daily breakfast and nightly drinks
Private airport pick up from Abu Dhabi International Airport
Qasr Al Watan Presidential Palace Tour Tickets
Inclusion Highlights:
Inclusions valid for two adults
Private return airport transfers from Abu Dhabi International Airport
Access to the Palace Club Lounge with daily breakfast and nightly drinks
Qasr Al Watan Presidential Palace Tour Tickets
SUITE UPGRADE
Khaleej Suite
Inclusion Highlights:
Inclusions valid for two adults
Private return airport transfers from Abu Dhabi International Airport
Access to the Palace Club Lounge with daily breakfast and nightly drinks
Qasr Al Watan Presidential Palace Tour Tickets
Inclusion Highlights:
Inclusions valid for two adults
Access to the Palace Club Lounge with daily breakfast and nightly drinks
Private airport pick up from Abu Dhabi International Airport
Qasr Al Watan Presidential Palace Tour Tickets
Inclusion Highlights:
Inclusions valid for two adults
Private return airport transfers from Abu Dhabi International Airport
Access to the Palace Club Lounge with daily breakfast and nightly drinks
Qasr Al Watan Presidential Palace Tour Tickets
SUITE UPGRADE
Khaleej Suite
Inclusion Highlights:
Inclusions valid for two adults
Private return airport transfers from Abu Dhabi International Airport
Access to the Palace Club Lounge with daily breakfast and nightly drinks
Qasr Al Watan Presidential Palace Tour Tickets
*Price is indicative and based on sample return fares (inclusive of booking fees on Low Cost Carriers). To view live pricing, conduct a full search. Luxury Escapes full Terms and Conditions apply