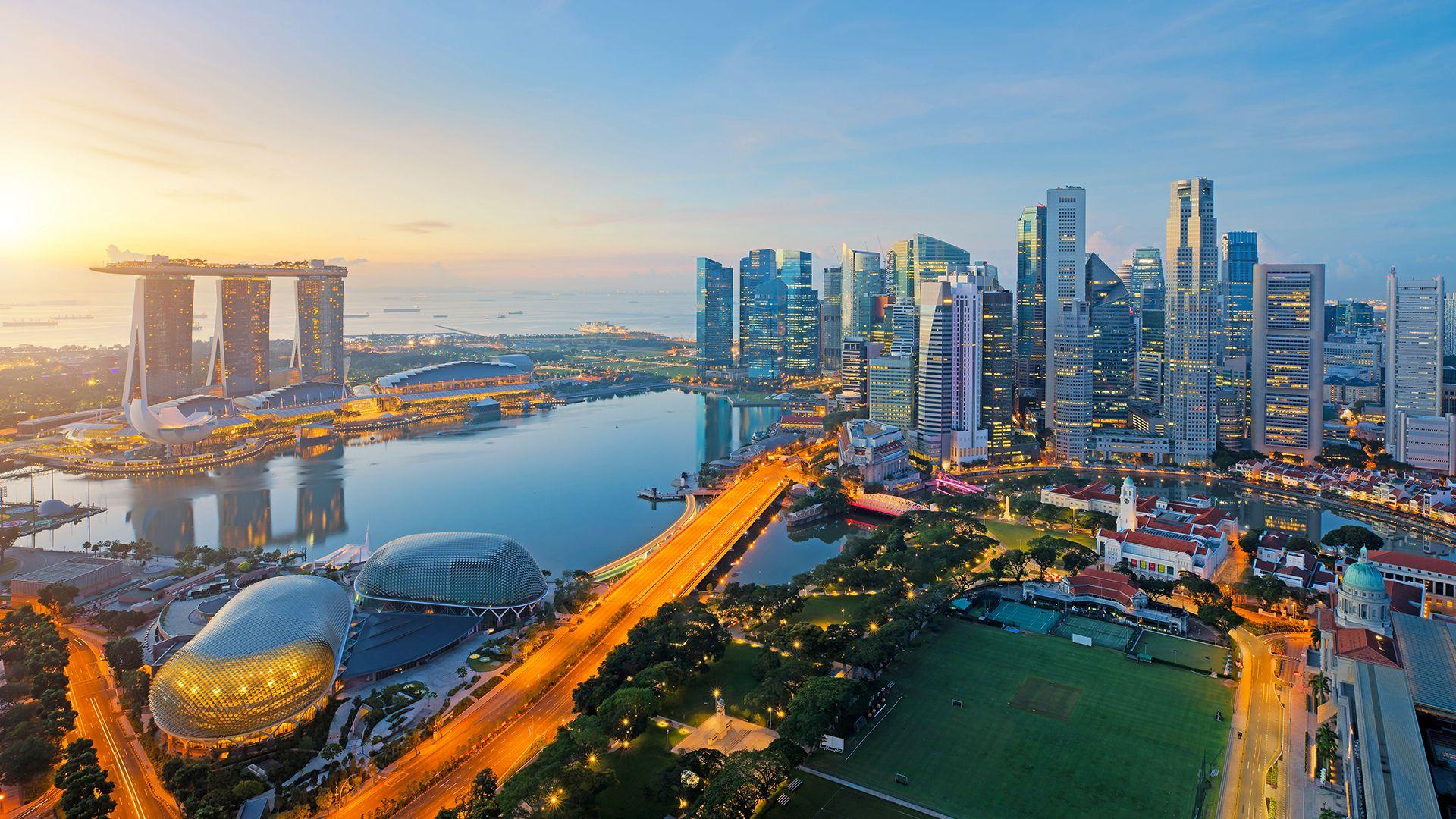 It's Back: Best-Selling, Award-Winning Elegance Overlooking Marina Bay
Stay in a prime location near Marina Bay at Conrad Centennial Singapore, a newly-refurbished, luxury oasis in the city. You'll enjoy access to the exclusive Executive Lounge where you'll indulge in daily buffet breakfast with sparkling wine, afternoon tea, nightly cocktails and canapes and all-day wine, beer and drinks alongside breathtaking Singapore city views. Plus, enjoy your choice of either a five-course feast at the highly-acclaimed Golden Peony or a luxury seafood buffet at Oscar's on one night of your stay, and a 20% discount on additional dining and drinks at the hotel.

Book now. Pay Later.
package Options
CITY ESCAPE
Deluxe Room - 3 Nights
Inclusion highlights:
Inclusions valid for two people
Exclusive access to the Executive Lounge and all its benefits
Five-course dinner at the highly-acclaimed Golden Peony (or a seafood buffet dinner at Oscar's)
20% discount on dining and drinks at the hotel
EXECUTIVE UPGRADE
Executive Room - 3 Nights
Inclusion highlights:
Inclusions valid for two people
Exclusive access to the Executive Lounge and all its benefits
Five-course dinner at the highly-acclaimed Golden Peony (or a seafood buffet dinner at Oscar's)
20% discount on dining and drinks at the hotel
VIP UPGRADE
Centennial Suite - 3 Nights
Inclusion highlights:
Inclusions valid for two people
Exclusive access to the Executive Lounge and all its benefits
Five-course dinner at the highly-acclaimed Golden Peony (or a seafood buffet dinner at Oscar's)
20% discount on dining and drinks at the hotel
Inclusion highlights:
Inclusions valid for two people
Exclusive access to the Executive Lounge and all its benefits
Five-course dinner at the highly-acclaimed Golden Peony (or a seafood buffet dinner at Oscar's)
20% discount on dining and drinks at the hotel
EXECUTIVE UPGRADE
Executive Room
Inclusion highlights:
Inclusions valid for two people
Exclusive access to the Executive Lounge and all its benefits
Five-course dinner at the highly-acclaimed Golden Peony (or a seafood buffet dinner at Oscar's)
20% discount on dining and drinks at the hotel
VIP UPGRADE
Centennial Suite
Inclusion highlights:
Inclusions valid for two people
Exclusive access to the Executive Lounge and all its benefits
Five-course dinner at the highly-acclaimed Golden Peony (or a seafood buffet dinner at Oscar's)
20% discount on dining and drinks at the hotel
Inclusion highlights:
Inclusions valid for two people
Exclusive access to the Executive Lounge and all its benefits
Five-course dinner at the highly-acclaimed Golden Peony (or a seafood buffet dinner at Oscar's)
20% discount on dining and drinks at the hotel
EXECUTIVE UPGRADE
Executive Room
Inclusion highlights:
Inclusions valid for two people
Exclusive access to the Executive Lounge and all its benefits
Five-course dinner at the highly-acclaimed Golden Peony (or a seafood buffet dinner at Oscar's)
20% discount on dining and drinks at the hotel
VIP UPGRADE
Centennial Suite
Inclusion highlights:
Inclusions valid for two people
Exclusive access to the Executive Lounge and all its benefits
Five-course dinner at the highly-acclaimed Golden Peony (or a seafood buffet dinner at Oscar's)
20% discount on dining and drinks at the hotel
*Price is indicative and based on sample return fares (inclusive of booking fees on Low Cost Carriers). To view live pricing, conduct a full search. Luxury Escapes full Terms and Conditions apply