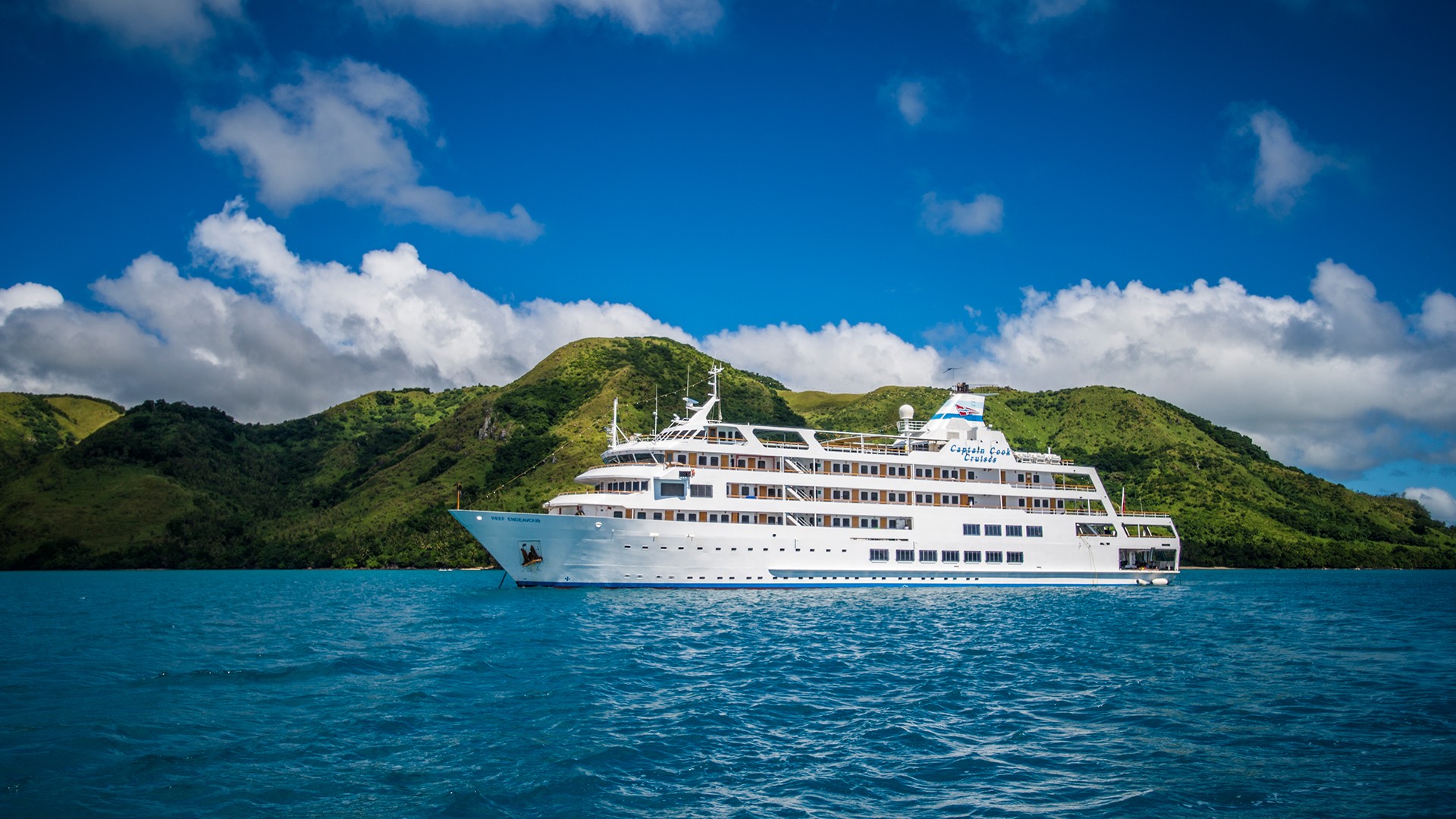 Fiji 2022: 7-Night All-Inclusive Island-Hopping Cruise with Roundtrip International Flights plus Pre & Post-Cruise Hotel Stays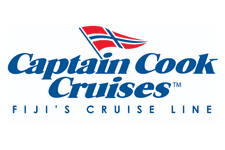 Say 'bula' to some of the planet's dreamiest paradise islands on this 11-day experience, which will see you hopping between the Southern and Northern Yasawa and Mamanuca Islands. These palm-fringed gems in the ocean are home to postcard-perfect white sands, azure lagoons and colourful coral, beckoning you to snorkel and discover an underwater world.
Your cruise package includes:
Roundtrip economy-class international flights between Melbourne or Sydney and Nadi (alternative Australian departure airports available for a surcharge)
Two nights pre-cruise at Radisson Blu Resort Fiji Denarau Island (or similar)
Seven-night Fiji island cruise aboard MV Reef Endeavour
All meals onboard the ship, including special themed evenings and a Captain's Gala Dinner
Drinks package onboard including house wines, local beers, cocktails and soft drinks
All-day water, tea and coffee served onboard in the Yasawa & Reef Lounge
Use of snorkelling equipment, kayaks and glass-bottom boats onboard
Cultural experiences, including guided village and school tours
Transfer from the cruise ship to your hotel post-cruise
One night post-cruise at Radisson Blu Resort Fiji Denarau Island (or similar)
Your journey takes you to: Denarau Island – Monuriki & Monu Island – The Sacred Islands & Southern Yasawa Islands – Denarau Island & Tivua – Brothers Island & Naviti Island – Sawa-i-lau & Yasawa Islands – Denarau Island.
Cruise with Confidence: We work directly with our trusted partners and provide 24/7 customer service to ensure that no matter what happens, we're here to help. If your cruise is affected by Covid-19 restrictions, we will do our best to assist you within the restrictions of the individual cruise operator as outlined in the Fine Print.
Interest-free payment options available 

package Options
Porthole Stateroom D Deck – Twin Share
11 Days from
Includes taxes & fees
Sold out
Inclusion highlights:
Package valid for one person (twin share) – you MUST purchase TWO packages
Seven-night Fijian Island cruise aboard MV Reef Endeavour in a Porthole Stateroom
Roundtrip economy-class international flights between Melbourne or Sydney and Nadi (alternative Australian departure airports available for a surcharge)
Two nights pre-cruise at Radisson Blu Resort Fiji Denarau Island
All meals onboard the ship, including special themed evenings and a Captain's Gala Dinner
Drinks package onboard including house wines, local beers, cocktails and soft drinks
All-day water, tea and coffee served onboard in the Yasawa & Reef Lounge
Use of snorkelling equipment, kayaks and glass-bottom boats onboard
Cultural experiences, including guided village and school tours
Transfer from the cruise ship to your hotel post-cruise
One night post-cruise at Radisson Blu Resort Fiji Denarau Island
Ocean Stateroom C Deck – Twin Share
11 Days from
Includes taxes & fees
Sold out
Inclusion highlights:
Package valid for one person (twin share) – you MUST purchase TWO packages
Seven-night Fijian Island cruise aboard MV Reef Endeavour in an Ocean Stateroom C Deck with picture windows
Roundtrip economy-class international flights between Melbourne or Sydney and Nadi (alternative Australian departure airports available for a surcharge)
Two nights pre-cruise at Radisson Blu Resort Fiji Denarau Island
All meals onboard the ship, including special themed evenings and a Captain's Gala Dinner
Drinks package onboard including house wines, local beers, cocktails and soft drinks
All-day water, tea and coffee served onboard in the Yasawa & Reef Lounge
Use of snorkelling equipment, kayaks and glass-bottom boats onboard
Cultural experiences, including guided village and school tours
Transfer from the cruise ship to your hotel post-cruise
One night post-cruise at Radisson Blu Resort Fiji Denarau Island
Ocean Stateroom B Deck – Twin Share
11 Days from
Includes taxes & fees
Sold out
Inclusion highlights:
Package valid for one person (twin share) – you MUST purchase TWO packages
Seven-night Fijian Island cruise aboard MV Reef Endeavour in an Ocean Stateroom B Deck with picture windows
Roundtrip economy-class international flights between Melbourne or Sydney and Nadi (alternative Australian departure airports available for a surcharge)
Two nights pre-cruise at Radisson Blu Resort Fiji Denarau Island
All meals onboard the ship, including special themed evenings and a Captain's Gala Dinner
Drinks package onboard including house wines, local beers, cocktails and soft drinks
All-day water, tea and coffee served onboard in the Yasawa & Reef Lounge
Use of snorkelling equipment, kayaks and glass-bottom boats onboard
Cultural experiences, including guided village and school tours
Transfer from the cruise ship to your hotel post-cruise
One night post-cruise at Radisson Blu Resort Fiji Denarau Island