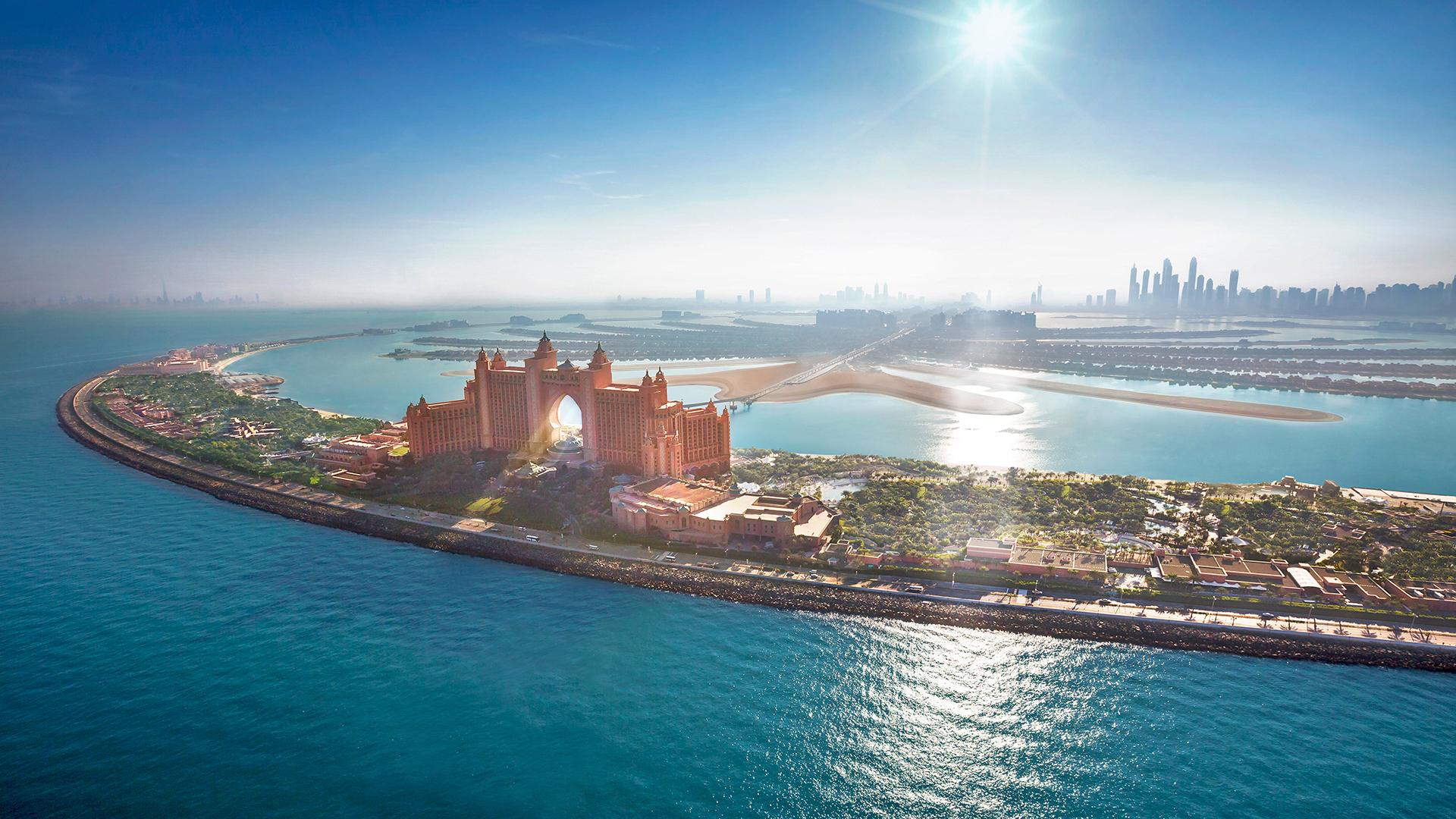 Atlantis The Palm Dubai with Club Lounge Access & Luxury Airport Transfers
Experience an indulgent escape at one of the world's most famous resorts: the grand Atlantis, The Palm, Dubai – encompassing 23 bars and restaurants and its very own private beach. To complete your Dubai experience, you'll be treated to exclusive access to the newly-renovated, two-storey Imperial Club and all its benefits including daily buffet breakfast, daily afternoon tea, nightly free-flow drinks and canapes, private return luxury transfers in an Audi A6, access to the private Imperial Club Beach and more. Plus, unlimited access to Aquaventure Waterpark™ and The Lost Chambers Aquarium, and enjoy an AU$200 Emirates flight cashback (see 'Fine Print' for more details).

Book now. Pay Later.
package Options
CLUB ESCAPE
Imperial Club King Room
Inclusion highlights:
Inclusions valid for two adults and one infant
Imperial Club access: Daily breakfast, afternoon tea, nightly free-flow drinks & canapes, return luxury airport transfers
AU$200 Emirates flight cashback
Access to the aquarium and waterpark
FAMILY CLUB ESCAPE
Imperial Club Queen Room
Inclusion highlights:
Inclusions valid for two adults and up to two children
Brand new show at Dolphin Bay
Imperial Club access: Daily breakfast, nightly free-flow drinks and canapes & return luxury airport transfers
AU$200 Emirates flight cashback
CLUB SUITE UPGRADE FOR SIX
Imperial Club Two Bedroom Terrace Suite
Inclusion highlights:
Inclusions valid for six people
Brand new show at Dolphin Bay
Imperial Club access: Daily breakfast, daily afternoon tea, nightly free-flow drinks and canapes, return luxury airport transfers
AU$200 Emirates flight cashback
CLUB ESCAPE
Imperial Club King Room
Inclusion highlights:
Inclusions valid for two adults and one infant
Imperial Club access: Daily breakfast, afternoon tea, nightly free-flow drinks & canapes, return luxury airport transfers
AU$200 Emirates flight cashback
Access to the aquarium and waterpark
FAMILY CLUB ESCAPE
Imperial Club Queen Room
Inclusion highlights:
Inclusions valid for two adults and up to two children
Brand new show at Dolphin Bay
Imperial Club access: Daily breakfast, nightly free-flow drinks and canapes, return luxury airport transfers
AU$200 Emirates flight cashback
CLUB SUITE UPGRADE FOR SIX
Imperial Club Two Bedroom Terrace Suite
Inclusion highlights:
Inclusions valid for six people
Brand new show at Dolphin Bay
Imperial Club access: Daily breakfast, daily afternoon tea, nightly free-flow drinks and canapes, return luxury airport transfers
AU$200 Emirates flight cashback
CLUB ESCAPE
Imperial Club King Room
Inclusion highlights:
Inclusions valid for two adults and one infant
Imperial Club access: Daily breakfast, afternoon tea, nightly free-flow drinks & canapes, return luxury airport transfers
AU$200 Emirates flight cashback
Access to the aquarium and waterpark
FAMILY CLUB ESCAPE
Imperial Club Queen Room
Inclusion highlights:
Inclusions valid for two adults and up to two children
Brand new show at Dolphin Bay
Imperial Club access: Daily breakfast, nightly free-flow drinks and canapes, return luxury airport transfers
AU$200 Emirates flight cashback
CLUB SUITE UPGRADE FOR SIX
Imperial Club Two Bedroom Terrace Suite
Inclusion highlights:
Inclusions valid for six people
Brand new show at Dolphin Bay
Imperial Club access: Daily breakfast, daily afternoon tea, nightly free-flow drinks and canapes, return luxury airport transfers
AU$200 Emirates flight cashback
*Price is indicative and based on sample return fares (inclusive of booking fees on Low Cost Carriers). To view live pricing, conduct a full search. Luxury Escapes full Terms and Conditions apply