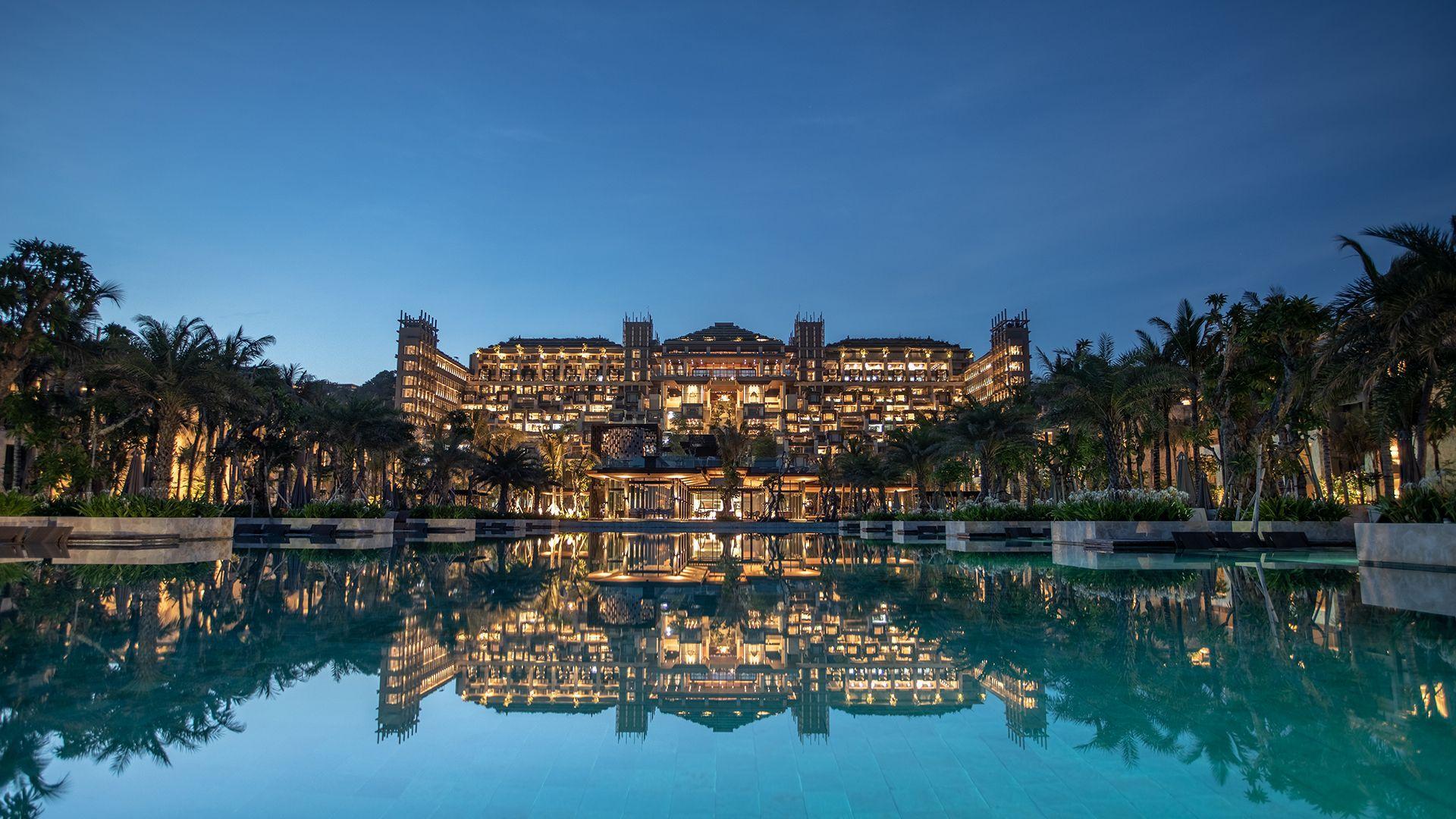 Bali's Most Luxurious Beachfront Resort with Daily Dining
Experience Nusa Dua like never before at The Apurva Kempinski Bali, brought to you by the iconic German Kempinski Hotels group — one of the world's oldest and most prestigious brands. An architectural masterpiece bringing elevated opulence to the shores of the Indian Ocean, this sprawling property is Bali's newest luxury resort, epitomising majestic beachfront luxury in every way. Your lavish escape includes daily buffet breakfast with 13 food stations, your choice of daily three-course lunch or dinner across three fantastic on-site restaurants, daily cocktails at the elegant rooftop bar, private airport pick up and a relaxing 50-minute massage per adult. Plus, two children aged five years and under stay free with breakfast and free meals when dining with adults.

Book now. Pay Later.
Package Options
---
STYLISH ESCAPE
Grand Deluxe Room
Inclusion Highlights:
Daily buffet breakfast at Pala Restaurant
Your choice of daily lunches or dinners at three of the on-site restaurants
A nightly cocktail each at Pala Rooftop Bar
A 50-minute couple's massage
A private airport pickup from Ngurah Rai International Airport (Denpasar)
OCEAN VIEW UPGRADE
Grand Deluxe Ocean Court Room
Inclusion Highlights:
Daily buffet breakfast at Pala Restaurant
Your choice of daily lunches or dinners at three of the on-site restaurants
A nightly cocktail each at Pala Rooftop Bar
A 50-minute couple's massage
A private airport pickup from Ngurah Rai International Airport (Denpasar)
LAGOON UPGRADE
Grand Deluxe Lagoon Room
Inclusion Highlights:
Daily buffet breakfast at Pala Restaurant
Your choice of daily lunches or dinners at three of the on-site restaurants
A nightly cocktail each at Pala Rooftop Bar
A 50-minute couple's massage
A private airport pickup from Ngurah Rai International Airport (Denpasar)
POOL SUITE UPGRADE
Cliff Private Pool Junior Suite
Inclusion Highlights:
Cliff Lounge access with all its benefits
Your choice of daily lunches or dinners at three of the on-site restaurants
Nightly free-flow alcoholic drinks and canapés
A 50-minute couple's massage
A private airport pickup from Ngurah Rai International Airport (Denpasar)
POOL OCEAN UPGRADE
Cliff Private Pool Ocean Junior Suite
Inclusion Highlights:
Cliff Lounge access with all its benefits
Your choice of daily lunches or dinners at three of the on-site restaurants
Nightly free-flow alcoholic drinks and canapés
A 50-minute couple's massage
A private airport pickup from Ngurah Rai International Airport (Denpasar)
STYLISH ESCAPE
Grand Deluxe Room
Inclusion Highlights:
Daily buffet breakfast at Pala Restaurant
Your choice of daily lunches or dinners at three of the on-site restaurants
A nightly cocktail each at Pala Rooftop Bar
A 50-minute couple's massage
A private airport pickup from Ngurah Rai International Airport (Denpasar)
OCEAN VIEW UPGRADE
Grand Deluxe Ocean Court Room
Inclusion Highlights:
Daily buffet breakfast at Pala Restaurant
Your choice of daily lunches or dinners at three of the on-site restaurants
A nightly cocktail each at Pala Rooftop Bar
A 50-minute couple's massage
A private airport pickup from Ngurah Rai International Airport (Denpasar)
LAGOON UPGRADE
Grand Deluxe Lagoon Room
Inclusion Highlights:
Daily buffet breakfast at Pala Restaurant
Your choice of daily lunches or dinners at three of the on-site restaurants
A nightly cocktail each at Pala Rooftop Bar
A 50-minute couple's massage
A private airport pickup from Ngurah Rai International Airport (Denpasar)
POOL SUITE UPGRADE
Cliff Private Pool Junior Suite
Inclusion Highlights:
Cliff Lounge access with all its benefits
Your choice of daily lunches or dinners at three of the on-site restaurants
Nightly free-flow alcoholic drinks and canapés
A 50-minute couple's massage
A private airport pickup from Ngurah Rai International Airport (Denpasar)
POOL OCEAN UPGRADE
Cliff Private Pool Ocean Junior Suite
Inclusion Highlights:
Cliff Lounge access with all its benefits
Your choice of daily lunches or dinners at three of the on-site restaurants
Nightly free-flow alcoholic drinks and canapés
A 50-minute couple's massage
A private airport pickup from Ngurah Rai International Airport (Denpasar)
*Price is indicative and based on sample return fares (inclusive of booking fees on Low Cost Carriers). To view live pricing, conduct a full search. Luxury Escapes full Terms and Conditions apply