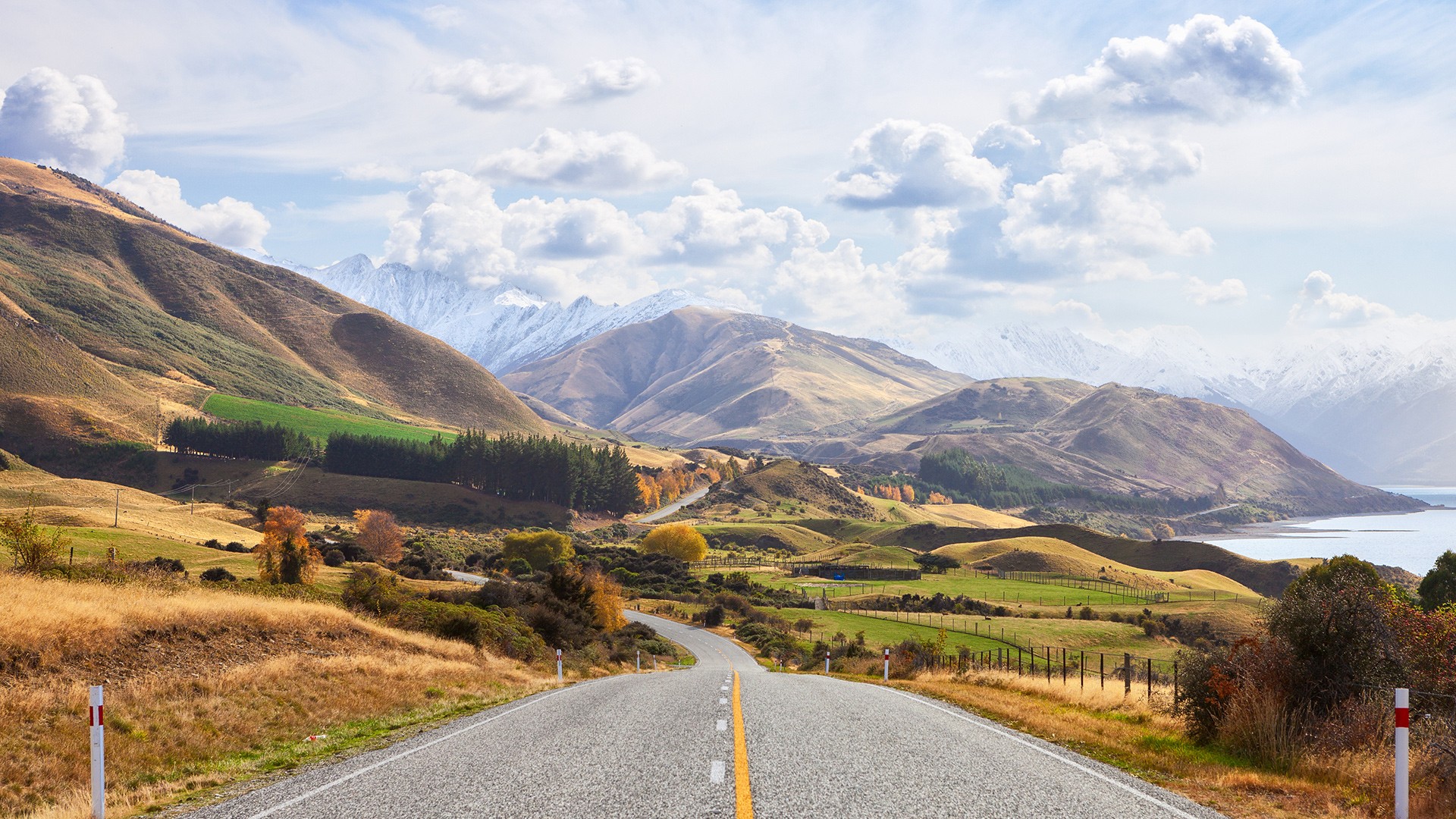 New Zealand's South Island: 7-Day Self-Drive Tour with TranzAlpine Train Journey and Franz Josef Glacier & Milford Sound Scenic Flights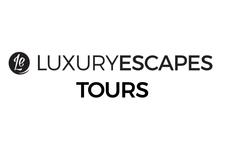 Incredible scenery, bespoke guided experiences and luxury accommodation: these experiences link the stretch of New Zealand between cosmopolitan Christchurch and the alpine beauty of Queenstown on this unparalleled seven-day self-drive journey of the spectacular South Island.
Experience a road trip quite unlike anywhere else as you're enraptured by vistas of sweeping, exalted mountain ranges, mammoth lakes that sparkle liquid silvers and grand swatches of ice. In between the views and luxury stays at the five-star Hotel St Mortiz by MGallery in Queenstown, there's guided sightseeing in Christchurch's urban centre of graffiti-covered laneways filled with aromatic coffee and architectural flair, a once-in-a-lifetime ride on one of the world's greatest scenic railway journeys — the TranzAlpine Railway — and scenic flights over Franz Josef and the majesty of Milford Sound.
Whether you're pining for respite from city life or seeking new adventures, this tour offers a vast array of terrain ripe for exploration with five days of all-inclusive AWD car rental with GPS, a 4WD guided safari of Wanaka, a tranquil cruise of Lake Wanaka's glistening waters of Lake Wanaka and discovery on the hidden island of Moi Waho.
Your Self-Drive Tour Includes:
Six nights of handpicked accommodation in five-star hotels and four-star lodges including Edgewater Resort overlooking Lake Wanaka and the five-star Hotel St Moritz by MGallery in Queenstown
Daily breakfast and selected dining experiences, including afternoon tea at the summit of Mou Waho Island Nature Reserve
Five days of all-inclusive full-size AWD car rental with GPS
TranzAlpine Railway from Christchurch to Greymouth — one of the world's greatest scenic railway journeys
Scenic helicopter ride over Franz Josef and Fox Glaciers with guided snow landing
Guided half-day 4WD safari adventure of Wanaka
Lake Wanaka cruise and guided nature walk of Mou Waho Island Nature Reserve
One-hour scenic flight of Milford Sound and the 'Big Five' glaciers
Select private transfers per itinerary
Sightseeing with expert local guides per itinerary
Your journey takes you to: Christchurch — Franz Josef — Wanaka — Queenstown.
Keen to see the North Island? Extend your New Zealand discovery with an optional 7-day luxury North Island self-drive tour .
Book with Confidence: We work directly with our trusted partners and provide 24/7 customer service to ensure that no matter what happens, we're here to help. If your escape is affected by Covid-19 restrictions, we will do our best to assist you with a date change or provide you with a Luxury Escapes credit for another Limited Time Lux Exclusive accommodation, tour or cruise offer, less any unrecoverable costs; excludes flights. Find out more.
Interest-free payment options available 

package Options
7 Days from
Includes taxes & fees
Inclusion highlights:
Package valid for one person (twin-share) — you must purchase TWO packages
Six nights of handpicked accommodation in luxury five-star hotels and boutique four-star lodges including Edgewater Resort overlooking Lake Wanaka and the five-star Hotel St Moritz by MGallery in Queenstown
Daily breakfast and selected dining experiences, including afternoon tea at the summit of Mou Waho Island Nature Reserve
Five days of all-inclusive full-size AWD car rental with GPS
TranzAlpine Railway from Christchurch to Greymouth — one of the world's greatest scenic railway journeys
Scenic helicopter ride over Franz Josef and Fox Glaciers with guided snow landing
Guided half-day 4WD safari adventure of Wanaka
Lake Wanaka cruise and guided nature walk of Mou Waho Island Nature Reserve
One-hour scenic flight of Milford Sound and the 'Big Five' glaciers
Select private transfers per itinerary
Sightseeing with expert local guides per itinerary
7 Days from
Includes taxes & fees
Inclusion highlights:
Package valid for one person (twin-share) — you must purchase TWO packages
Six nights of handpicked accommodation in luxury five-star hotels and boutique four-star lodges including Edgewater Resort overlooking Lake Wanaka and the five-star Hotel St Moritz by MGallery in Queenstown
Daily breakfast and selected dining experiences, including afternoon tea at the summit of Mou Waho Island Nature Reserve
Five days of all-inclusive full-size AWD car rental with GPS
TranzAlpine Railway from Christchurch to Greymouth — one of the world's greatest scenic railway journeys
Scenic helicopter ride over Franz Josef and Fox Glaciers with guided snow landing
Guided half-day 4WD safari adventure of Wanaka
Lake Wanaka cruise and guided nature walk of Mou Waho Island Nature Reserve
A one-hour scenic flight of Milford Sound and the 'Big Five' glaciers
Select private transfers per itinerary
Sightseeing with expert local guides per itinerary
SOLO TRAVELLER — LOW SEASON
7 Days from
Includes taxes & fees
Inclusion highlights:
Package valid for one person (solo traveller)
Six nights of handpicked accommodation in luxury five-star hotels and boutique four-star lodges including Edgewater Resort overlooking Lake Wanaka and the five-star Hotel St Moritz by MGallery in Queenstown
Daily breakfast and selected dining experiences, including afternoon tea at the summit of Mou Waho Island Nature Reserve
Five days of all-inclusive full-size AWD car rental with GPS
TranzAlpine Railway from Christchurch to Greymouth — one of the world's greatest scenic railway journeys
Scenic helicopter ride over Franz Josef and Fox Glaciers with guided snow landing
Guided half-day 4WD safari adventure of Wanaka
Lake Wanaka cruise and guided nature walk of Mou Waho Island Nature Reserve
A one-hour scenic flight of Milford Sound and the 'Big Five' glaciers
Select private transfers per itinerary
Sightseeing with expert local guides per itinerary
SOLO TRAVELLER — HIGH SEASON
7 Days from
Includes taxes & fees
Inclusion highlights:
Package valid for one person (solo traveller)
Six nights of handpicked accommodation in luxury five-star hotels and boutique four-star lodges including Edgewater Resort overlooking Lake Wanaka and the five-star Hotel St Moritz by MGallery in Queenstown
Daily breakfast and selected dining experiences, including afternoon tea at the summit of Mou Waho Island Nature Reserve
Five days of all-inclusive full-size AWD car rental with GPS
TranzAlpine Railway from Christchurch to Greymouth — one of the world's greatest scenic railway journeys
Scenic helicopter ride over Franz Josef and Fox Glaciers with guided snow landing
Guided half-day 4WD safari adventure of Wanaka
Lake Wanaka cruise and guided nature walk of Mou Waho Island Nature Reserve
A one-hour scenic flight of Milford Sound and the 'Big Five' glaciers
Select private transfers per itinerary
Sightseeing with expert local guides per itinerary
Sign up for instant access
Exclusive hand-picked offers
1,315,267 followers
---