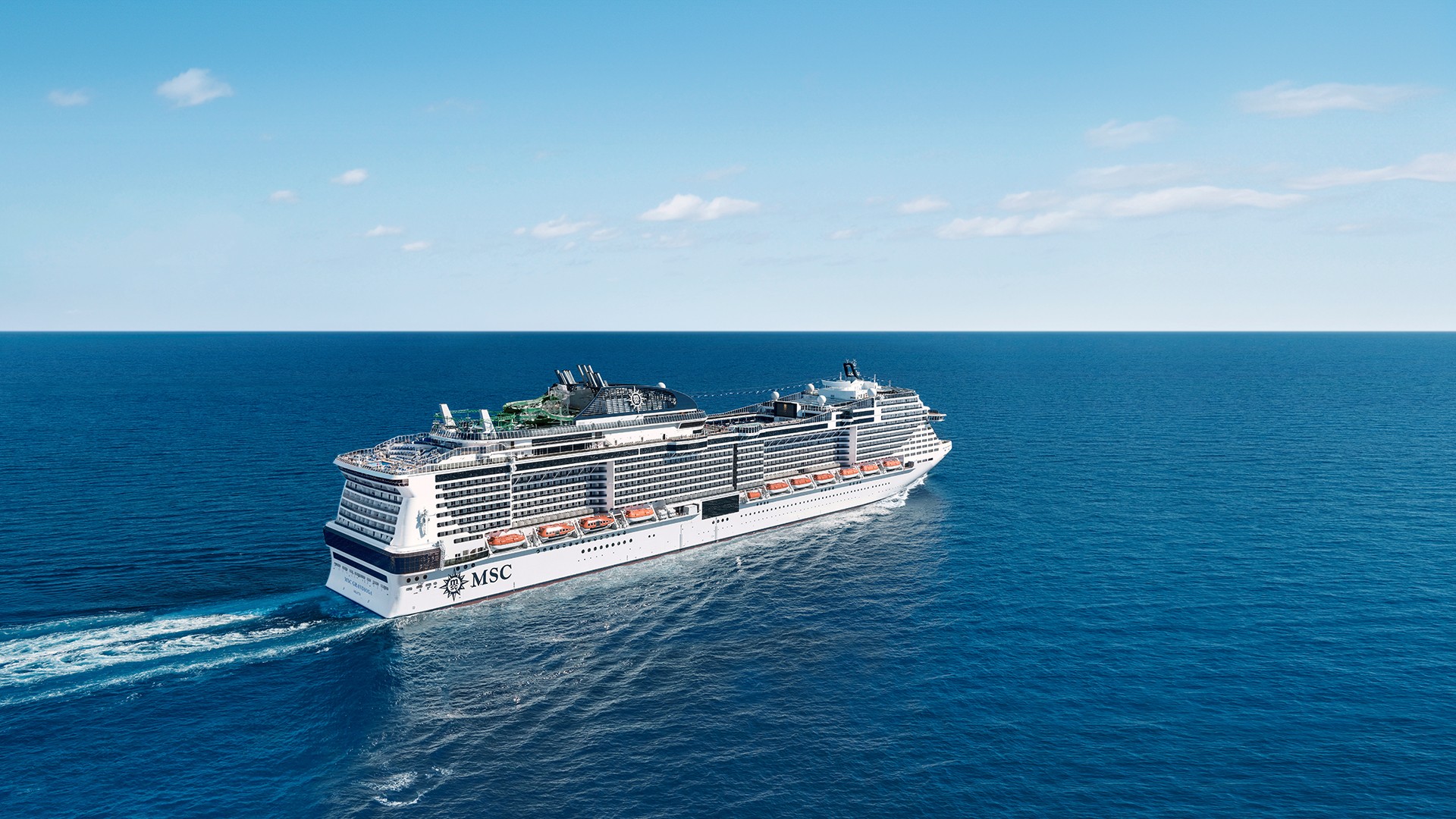 Denmark, Finland, Russia, Estonia, Germany, UK, Spain & Portugal
Copenhagen to Barcelona: 17-Night All-Inclusive Cruise with Boutique Hotel Stays & Roundtrip International Flights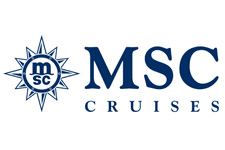 Embark on an unforgettable journey from Copenhagen to Barcelona with a 17-night cruise aboard MSC's magnificent Grandiosa, where you'll experience the alluring culture and captivating landscapes of Northern Europe's most spectacular coastlines. Discover the magic of eight vast and varied countries as you set sail en route to cities such as Copenhagen, St. Petersburg, Kiel, Helsinki, Lisbon and many more.
Your cruise includes:
Roundtrip economy-class airfares from Melbourne, Sydney, Perth or Brisbane, Australia, to Copenhagen, Denmark, and back from Barcelona, Spain (surcharge applies for other cities, see Fine Print for details)
One night of pre-cruise accommodation at Radisson Blu Scandinavia Hotel Copenhagen (or similar)
One night of post-cruise accommodation at Hotel Colonial Barcelona (or similar)
17 nights aboard MSC Grandiosa with bonus inclusions for selected cabin types
Daily all-inclusive gourmet breakfast, lunch and dinner handcrafted by onboard chefs
Easy drinks package with selected frozen and classic cocktails, spirits, house wines by the glass, draught beer, and much more
Fall for the history and waterfront beauty of Copenhagen
Explore the enchanting and charismatic Helsinki
Immerse yourself in imperial grandeur within Russia's capital, St. Petersburg
Admire Tallinn's medieval walls, Gothic squares and historic churches
Discover Ferrol, Cádiz, Málaga and Barcelona in Spain
Lisbon will dazzle you with its white-domed cathedrals in Portugal
Access to Broadway-style theatre shows and entertainment most evenings
A stacked packed program of seasonal onboard daily activities
Your journey takes you from Australia to: Copenhagen, Denmark — Helsinki, Finland — St. Petersburg, Russia — Tallinn, Estonia — Kiel, Germany — Copenhagen, Denmark — Southampton, UK — Ferrol, Spain — Lisbon, Portugal — Cádiz, Spain — Málaga, Spain — Barcelona, Spain – Australia.
Cruise with Confidence: We work directly with our trusted partners and provide 24/7 customer service to ensure that no matter what happens, we're here to help. If your cruise is affected by Covid-19 restrictions, we will do our best to assist you within the restrictions of the individual cruise operator as outlined in the Fine Print.
Interest-free payment options available 

package Options
Interior Cabin (Fantastica)
21 Days from
Includes taxes & fees
Sold out
Inclusion highlights:
Packages valid for one person (twin share) — you MUST purchase TWO packages
Easy drinks package with selected frozen and classic cocktails, spirits, house wines by the glass, draught beer, and much more up to the value of EUR8
Roundtrip economy-class airfares from Melbourne, Sydney, Perth or Brisbane, Australia, to Copenhagen, Denmark, and back from Barcelona, Spain (surcharge applies for other cities, see Fine Print for details)
One night of pre-cruise accommodation at Radisson Blu Scandinavia Hotel Copenhagen (or similar)
One night of post-cruise accommodation at Hotel Colonial Barcelona (or similar)
17 nights aboard MSC Grandiosa with bonus inclusions for selected cabin types
Daily all-inclusive gourmet breakfast, lunch and dinner handcrafted by onboard chefs
Fall for the history and waterfront beauty of Copenhagen
Explore the enchanting and charismatic Helsinki
Immerse yourself in imperial grandeur within Russia's capital, St. Petersburg
Admire Tallinn's medieval walls, Gothic squares and historic churches
Discover Ferrol, Cádiz, Málaga and Barcelona in Spain
Lisbon will dazzle you with its white-domed cathedrals in Portugal
Access to Broadway-style theatre shows and entertainment most evenings
A stacked packed program of seasonal onboard daily activities
Ocean-View (Fantastica) Upgrade
21 Days from
Includes taxes & fees
Sold out
Inclusion highlights:
Packages valid for one person (twin share) — You MUST purchase TWO packages
Easy drinks package with selected frozen and classic cocktails, spirits, house wines by the glass, draught beer, and much more up to the value of EUR8
Roundtrip economy-class airfares from Melbourne, Sydney, Perth or Brisbane, Australia, to Copenhagen, Denmark, and back from Barcelona, Spain (surcharge applies for other cities, see Fine Print for details)
One night of pre-cruise accommodation at Radisson Blu Scandinavia Hotel Copenhagen (or similar)
One night of post-cruise accommodation at Hotel Colonial Barcelona (or similar)
17 nights aboard MSC Grandiosa with bonus inclusions for selected cabin types
Daily all-inclusive gourmet breakfast, lunch and dinner handcrafted by onboard chefs
Fall for the history and waterfront beauty of Copenhagen
Explore the enchanting and charismatic Helsinki
Immerse yourself in imperial grandeur within Russia's capital, St. Petersburg
Admire Tallinn's medieval walls, Gothic squares and historic churches
Discover Ferrol, Cádiz, Málaga and Barcelona in Spain
Lisbon will dazzle you with its white-domed cathedrals in Portugal
Access to Broadway-style theatre shows and entertainment most evenings
A stacked packed program of seasonal onboard daily activities
Balcony (Fantastica) Upgrade
21 Days from
Includes taxes & fees
Sold out
Inclusion highlights:
Packages valid for one person (twin share) — You MUST purchase TWO packages
Easy drinks package with selected frozen and classic cocktails, spirits, house wines by the glass, draught beer, and much more up to the value of EUR8
Roundtrip economy-class airfares from Melbourne, Sydney, Perth or Brisbane, Australia, to Copenhagen, Denmark, and back from Barcelona, Spain (surcharge applies for other cities, see Fine Print for details)
One night of pre-cruise accommodation at Radisson Blu Scandinavia Hotel Copenhagen (or similar)
One night of post-cruise accommodation at Hotel Colonial Barcelona (or similar)
17 nights aboard MSC Grandiosa with bonus inclusions for selected cabin types
Daily all-inclusive gourmet breakfast, lunch and dinner handcrafted by onboard chefs
Fall for the history and waterfront beauty of Copenhagen
Explore the enchanting and charismatic Helsinki
Immerse yourself in imperial grandeur within Russia's capital, St. Petersburg
Admire Tallinn's medieval walls, Gothic squares and historic churches
Discover Ferrol, Cádiz, Málaga and Barcelona in Spain
Lisbon will dazzle you with its white-domed cathedrals in Portugal
Access to Broadway-style theatre shows and entertainment most evenings
A stacked packed program of seasonal onboard daily activities
Suite (Fantastica) Upgrade
21 Days from
Includes taxes & fees
Sold out
Inclusion highlights:
Packages valid for one person (twin share) — You MUST purchase TWO packages
Easy drinks package with selected frozen and classic cocktails, spirits, house wines by the glass, draught beer, and much more up to the value of EUR8
Roundtrip economy-class airfares from Melbourne, Sydney, Perth or Brisbane, Australia, to Copenhagen, Denmark, and back from Barcelona, Spain (surcharge applies for other cities, see Fine Print for details)
One night of pre-cruise accommodation at Radisson Blu Scandinavia Hotel Copenhagen (or similar)
One night of post-cruise accommodation at Hotel Colonial Barcelona (or similar)
17 nights aboard MSC Grandiosa with bonus inclusions for selected cabin types
Daily all-inclusive gourmet breakfast, lunch and dinner handcrafted by onboard chefs
Fall for the history and waterfront beauty of Copenhagen
Explore the enchanting and charismatic Helsinki
Immerse yourself in imperial grandeur within Russia's capital, St. Petersburg
Admire Tallinn's medieval walls, Gothic squares and historic churches
Discover Ferrol, Cádiz, Málaga and Barcelona in Spain
Lisbon will dazzle you with its white-domed cathedrals in Portugal
Access to Broadway-style theatre shows and entertainment most evenings
A stacked packed program of seasonal onboard daily activities
21 Days from
Includes taxes & fees
Sold out
Inclusion highlights:
Packages valid for one person (twin share) — You MUST purchase TWO packages
17 nights aboard MSC Grandiosa in a Balcony Cabin with Aurea Experience: all the benefits of the Fantastica package plus a wellbeing package including a 60-minute massage each, tanning shower and spa welcome cocktail; access to exclusive sundeck with pool, whirlpool, solarium and bar; choice of dining time with My Choice dining style, priority choice of dinner sitting, and priority boarding and luggage service
Easy drinks package with selected frozen and classic cocktails, spirits, house wines by the glass, draught beer, and much more up to the value of EUR8
Roundtrip economy-class airfares from Melbourne, Sydney, Perth or Brisbane, Australia, to Copenhagen, Denmark, and back from Barcelona, Spain (surcharge applies for other cities, see Fine Print for details)
One night of pre-cruise accommodation at Radisson Blu Scandinavia Hotel Copenhagen (or similar)
One night of post-cruise accommodation at Hotel Colonial Barcelona (or similar)
Daily all-inclusive gourmet breakfast, lunch and dinner handcrafted by onboard chefs
Fall for the history and waterfront beauty of Copenhagen
Explore the enchanting and charismatic Helsinki
Immerse yourself in imperial grandeur within Russia's capital, St. Petersburg
Admire Tallinn's medieval walls, Gothic squares and historic churches
Discover Ferrol, Cádiz, Málaga and Barcelona in Spain
Lisbon will dazzle you with its white-domed cathedrals in Portugal
Access to Broadway-style theatre shows and entertainment most evenings
A stacked packed program of seasonal onboard daily activities
Deluxe Suite (Yacht Club) Upgrade
21 Days from
Includes taxes & fees
Sold out
Inclusion highlights:
Packages valid for one person (twin share) — You MUST purchase TWO packages
17 nights aboard MSC Grandiosa in an MSC Yacht Club Deluxe Suite: access to exclusive sundeck with pool, whirlpool, solarium and bar; access to the Top Sail Lounge featuring a bar, afternoon tea service, light food selection; gourmet dining and unlimited premium drinks in the private MSC Yacht Club and Yacht Club areas; complimentary drink selection an all onboard bars and restaurants up to the value of EUR10 each, premium internet package (up to 4GB); complimentary access to Thermal Suite in MSC Aurea Spa; 24-hour butler service with a dedicated concierge and more
Roundtrip economy-class airfares from Melbourne, Sydney, Perth or Brisbane, Australia, to Copenhagen, Denmark, and back from Barcelona, Spain (surcharge applies for other cities, see Fine Print for details)
One night of pre-cruise accommodation at Radisson Blu Scandinavia Hotel Copenhagen (or similar)
One night of post-cruise accommodation at Hotel Colonial Barcelona (or similar)
Daily all-inclusive gourmet breakfast, lunch and dinner handcrafted by onboard chefs
Fall for the history and waterfront beauty of Copenhagen
Explore the enchanting and charismatic Helsinki
Immerse yourself in imperial grandeur within Russia's capital, St. Petersburg
Admire Tallinn's medieval walls, Gothic squares and historic churches
Discover Ferrol, Cádiz, Málaga and Barcelona in Spain
Lisbon will dazzle you with its white-domed cathedrals in Portugal
Access to Broadway-style theatre shows and entertainment most evenings
A stacked packed program of seasonal onboard daily activities