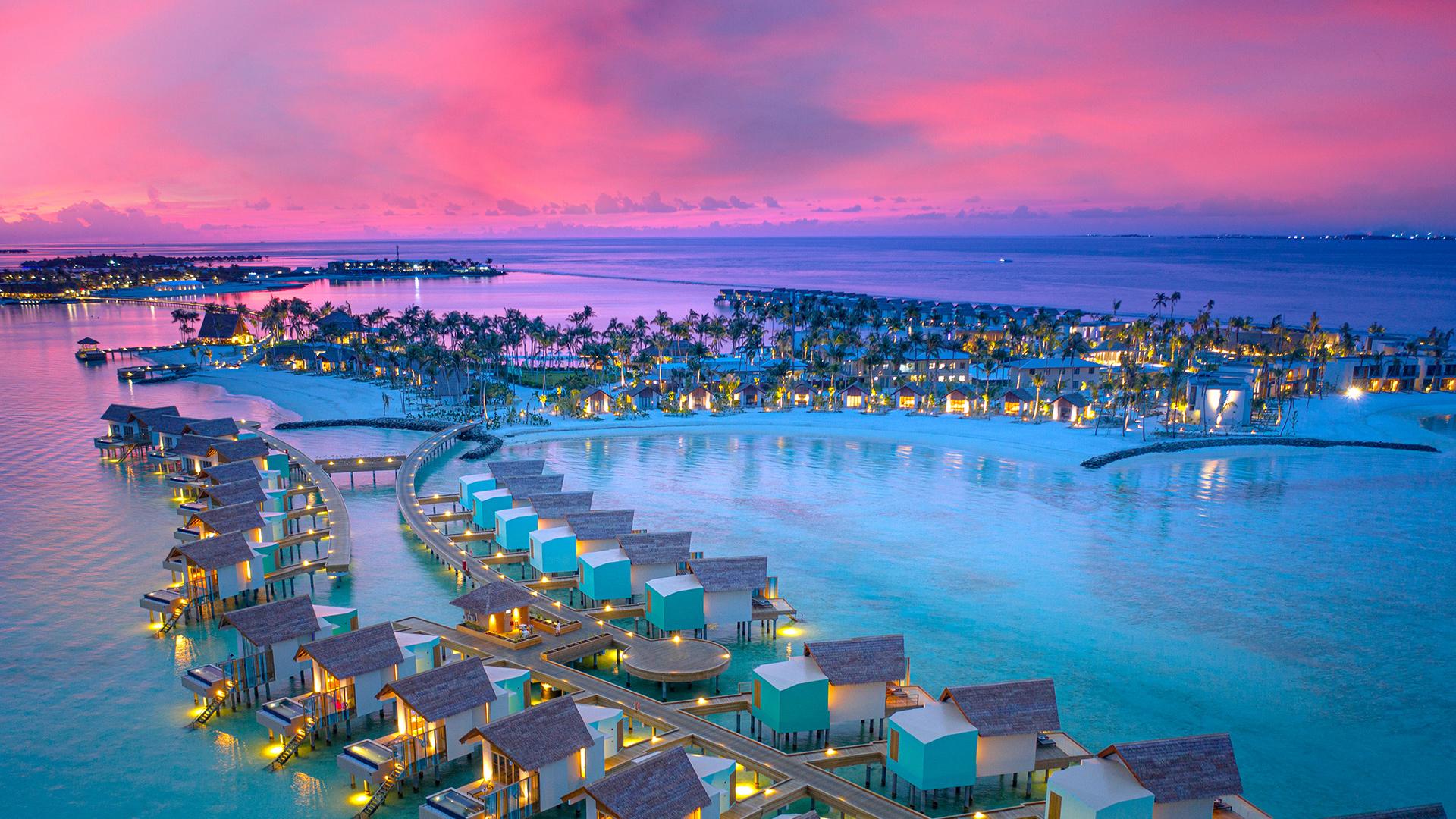 Grand Opening: Hard Rock Maldives with Daily Dining and Free-Flow Cocktails
Travel until
Buy now, choose dates later
Lock it in today, choose dates when you're ready
It's here: Hard Rock's world-renowned dining and entertainment has reached the dreamy Maldives. Part of the incredible new CROSSROADS Maldives complex, just a 15-minute boat ride from Malé, the resort offers countless exciting dining and entertainment options, from the legendary Hard Rock Cafe® to signature Fender® guitars available in guest rooms.
Escape on the trip of a lifetime with return speedboat transfers from Malé, daily buffet breakfast, nightly three-course dinner across eight restaurants (or swap your three-course dinner for US$40 credit per adult towards an upgraded meal at signature restaurants, once per restaurant), one hour of free-flow signature cocktails every night and much more.
Plus: One child (aged 11 years and under) stays free with dining inclusions and complimentary Roxity Kids Club® access.
Overwater and family upgrades available.
package Options
MALDIVES ESCAPE
Silver Beach Studio January 2020
5 Nights From
Valued up to 116.968.996 ₫
Sold out
Inclusion highlights:
Inclusions valid for two adults and one child (aged 11 years and under)
Return speedboat transfers to the resort from Malé
Daily buffet breakfast at Sessions
Nightly three-course dinner at eight restaurants
Dining credits for signature restaurants, nightly cocktails and more
VILLA UPGRADE
Gold Beach Villa January 2020
5 Nights From
Valued up to 146.064.003 ₫
Sold out
Inclusion highlights:
Inclusions valid for two adults and one child (aged 11 years and under)
Return speedboat transfers to the resort from Malé
Daily buffet breakfast at Sessions
Nightly three-course dinner at eight restaurants
Dining credits for signature restaurants, nightly cocktails and more
OVERWATER UPGRADE
Platinum Overwater Villa January 2020
5 Nights From
Valued up to 160.552.610 ₫
Sold out
Inclusion highlights:
Inclusions valid for two adults and one child (aged 11 years and under)
Return speedboat transfers to the resort from Malé
Daily buffet breakfast at Sessions
Nightly three-course dinner at eight restaurants
Dining credits for signature restaurants, nightly cocktails and more
VIP OVERWATER UPGRADE
Platinum Overwater Pool Villa January 2020
5 Nights From
Valued up to 189.529.823 ₫
Sold out
Inclusion highlights:
Inclusions valid for two adults and one child (aged 11 years and under)
Return speedboat transfers to the resort from Malé
Daily buffet breakfast at Sessions
Nightly three-course dinner at eight restaurants
Dining credits for signature restaurants, nightly cocktails and more
ULTIMATE FAMILY UPGRADE
Silver Family Suite Duplex January 2020
5 Nights From
Valued up to 169.481.361 ₫
Sold out
Inclusion highlights:
Inclusions valid for two adults and two children (aged 11 years and under)
Return speedboat transfers to the resort from Malé
Daily buffet breakfast at Sessions
Nightly three-course dinner at eight restaurants
Dining credits for signature restaurants, nightly cocktails and more