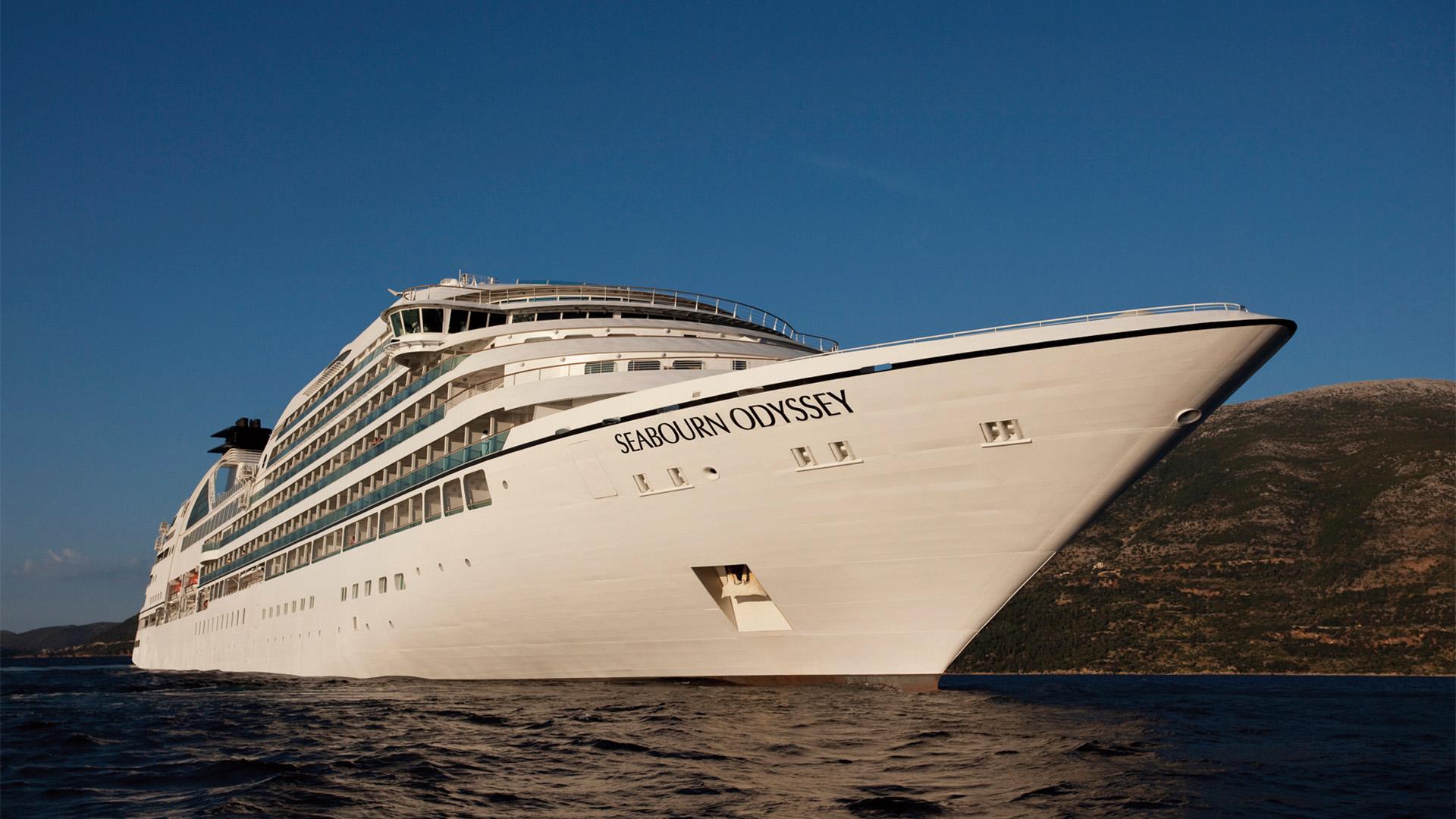 Vancouver to Alaska 2022: 10-Night Seabourn Odyssey Cruise with International Flights, Pre-Cruise Fairmont Stay & All-Inclusive Dining & Drinks Onboard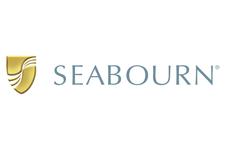 Embark on the ultimate Alaska fjord voyage on an enchanting 10-night cruise along the Inside Passage, from Vancouver all the way to Juneau and back onboard the ultra-luxurious Seabourn Odyssey. Your unforgettable experience kicks off on 3 September 2022 with an international flight from Australia to Vancouver, where you'll enjoy a two-night stay at Fairmont Pacific Rim (or similar), an elegant five-star hotel with a prime location overlooking Vancouver Harbour. After two days of discovering the city's sights, set off on your cruise on 6 September 2022 for your Alaskan fjord voyage, exploring some of the Inside Passage's most incredible places, including Sitka, the Inian Islands, Tracey Arm Fjord and Misty Fjords National Monument.
Allow yourself to be spellbound by Alaska's nature: set off from the mainland into a world of crystal-clear glacial lakes, calving icebergs, rushing waterfalls and moss-covered islands. Spend your days surrounded by misty mountains and soaring granite cliffs, glide past magical fjords and craggy island shores. Unquestionably, the highlight of this adventure is the wildlife. Delight in chance spottings of humpback whales, orcas, porpoises and dolphins, while closer to shore a barking sea lion, lounging elephant seal and swooping bald eagles are sure to inspire wonder. During inland explorations, keep your eyes peeled for brown bears, Sitka black-tailed deer and mountain goats. Days at sea allow you to make the most of Seabourn Odyssey's luxurious onboard facilities, including four exquisite restaurants, three buzzing bars, a swimming pool and whirlpool, sun-drenched decks and world-class entertainment.
Your cruise includes:
Roundtrip international flights from Melbourne or Sydney (other departure airports available for a surcharge)
Two nights of pre-cruise luxury at Fairmont Pacific Rim, Vancouver (or similar)
10 nights of ultimate luxury in the suite of your choice onboard the Seabourn Odyssey
Welcome champagne and complimentary in-suite bar stocked with your preferences
Daily all-inclusive gourmet breakfast, lunch and dinners onboard, as per itinerary
All-inclusive alcoholic drinks onboard
Complimentary onboard entertainment, including live music
Your journey takes you from Australia to: Vancouver – Ketchikan – Sitka – Juneau – Inian Islands – Icy Strait Point – Tracy Arm (or Endicott Arm) – Wrangell – Rudyerd Bay (Misty Fjords) – Vancouver – Australia.
Upgrades Bonus: Receive a A$1,000 Luxury Escapes credit per person when you upgrade to a Penthouse Suite or a A$1,500 credit per person when you upgrade to a palatial Owner's Suite, to put towards your next escape.
*Cruise with confidence: Our trusted cruise partner has prepared a Covid-19 Safe Plan — please see Fine Print for further details.
package Options
TWIN SHARE – OCEAN VIEW SUITE
13 Days from
Valued up to US$8,728
Sold out
Inclusion highlights:
Packages valid for one person (twin share) – you MUST purchase TWO packages
10 nights in a 28sqm Ocean View Suite onboard, with a large picture window
Roundtrip international economy-class flights to Vancouver from Melbourne or Sydney (other departure airports available for a surcharge)
Two nights of five-star pre-cruise accommodation at Fairmont Pacific Rim, Vancouver (or similar)
Welcome champagne and complimentary in-suite bar stocked with your preferences
Daily all-inclusive gourmet breakfast, lunch and dinners onboard as per itinerary
All-inclusive alcoholic drinks onboard
Complimentary onboard entertainment, including live music
All sightseeing and entrance fees as detailed in the itinerary, including authentic cultural experiences
TWIN SHARE – VERANDA SUITE
13 Days from
Valued up to US$9,232
Sold out
Inclusion highlights:
Packages valid for one person (twin share) – you MUST purchase TWO packages
10 nights in a 23sqm Veranda Suite onboard, with a veranda and bathtub
Roundtrip international economy-class flights to Vancouver from Melbourne or Sydney (other departure airports available for a surcharge)
Two nights of five-star pre-cruise accommodation at Fairmont Pacific Rim, Vancouver (or similar)
Welcome champagne and complimentary in-suite bar stocked with your preferences
Daily all-inclusive gourmet breakfast, lunch and dinners onboard as per itinerary
All-inclusive alcoholic drinks onboard
Complimentary onboard entertainment, including live music
All sightseeing and entrance fees as detailed in the itinerary, including authentic cultural experiences
TWIN SHARE – PENTHOUSE SUITE UPGRADE
13 Days from
Valued up to US$14,272
Sold out
Inclusion highlights:
Packages valid for one person (twin share) – you MUST purchase TWO packages
10 nights in a 41sqm Penthouse Suite onboard, with a veranda, separate bedroom and bathtub
A$1,000 Luxury Escapes credit per person to put towards your next escape
Roundtrip international economy-class flights to Vancouver from Melbourne or Sydney (other departure airports available for a surcharge)
Two nights of five-star pre-cruise accommodation at Fairmont Pacific Rim, Vancouver (or similar)
Welcome champagne and complimentary in-suite bar stocked with your preferences
Daily all-inclusive gourmet breakfast, lunch and dinners onboard as per itinerary
All-inclusive alcoholic drinks onboard
Complimentary onboard entertainment, including live music
All sightseeing and entrance fees as detailed in the itinerary, including authentic cultural experiences
TWIN SHARE – OWNER'S SUITE UPGRADE
13 Days from
Valued up to US$17,512
Sold out
Inclusion highlights:
Packages valid for one person (twin share) – you MUST purchase TWO packages
10 nights in a spacious 49sqm Owner's Suite onboard, with a large veranda, whirlpool bathtub and expansive ocean views
A$1,500 Luxury Escapes credit per person to put towards your next escape
Roundtrip international economy-class flights to Vancouver from Melbourne or Sydney (other departure airports available for a surcharge)
Two nights of five-star pre-cruise accommodation at Fairmont Pacific Rim, Vancouver (or similar)
Welcome champagne and complimentary in-suite bar stocked with your preferences
Daily all-inclusive gourmet breakfast, lunch and dinners onboard as per itinerary
All-inclusive alcoholic drinks onboard
Complimentary onboard entertainment, including live music
All sightseeing and entrance fees as detailed in the itinerary, including authentic cultural experiences