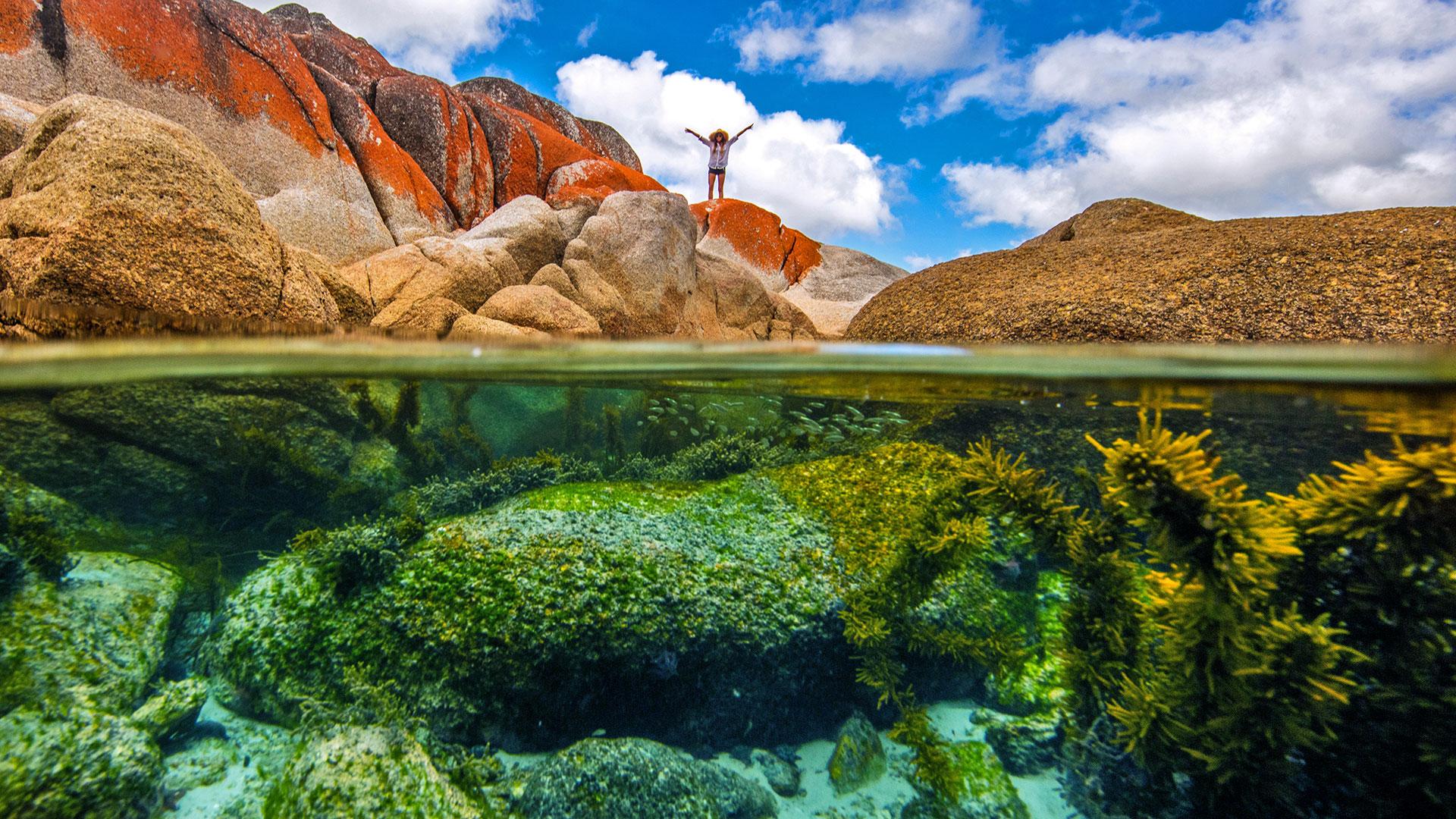 Tasmania's Iconic Bay of Fires: A 4-Day Walking Trek with All Meals Included
Travel until
Buy now, choose dates later
Lock it in today, choose dates when you're ready
Set off on a memorable four-day guided walking tour of the breathtaking Bay of Fires, the most iconic conservation reserve in Tasmania. Take in the stunning scenery as you discover beautiful beaches, glistening waters, breathtaking coastline and enflamed granite boulders with visits to Mt. William National Park, Anson's Bay and more. Perfect for various fitness levels, this incredible tour includes daily guided hikes, cosy farmhouse-style accommodation, all meals and snacks, transportation including return transfers from Launceston and the services of experienced guides over four days.
package Options
Inclusion highlights:
Packages valid for one person based on twin-share. You must purchase TWO packages
Three nights' twin-share accommodation at Icena Farm House
Daily breakfast, four lunches and three dinners
Nibbles, fresh fruit, tea, coffee, hot chocolate and biscuits during the walks
A slice of coastal heaven that stretches for over 50 km, with crystal clear waters, white-sand beaches and orange-hued granite rocks, the Bay of Fires is one of the most spectacular locations in Tasmania – and the world. Hike through remote and untouched sections of the reserve, soak up stunning scenery including spectacular beaches, iconic rock formations, lush green forest, wildflowers and enjoy the chance to swim in the glassy waters of the Tasmanian east coast during this predominantly beach walking tour.
What You'll Love...
The Accommodation - A farmhouse-style retreat in the middle of nature
Located on the outskirts of Mt. William National Park, Icena Farm House in Musselroe Bay is a charming property set amongst nature, boasting spacious fully-self-contained homes. The perfect spot to unwind at the end of each day and drink up the lush natural surrounds. Each of the self-contained farmhouses comes furnished with a TV, dishwasher and washing machine, fan-forced oven and microwave, as well as an outdoor deck and barbeque.
Wake up in an elegant and cosy room with queen or twin bedding, overlooking the rolling hills where you might be able to spot kangaroos and wallabies.
The Food – Enjoy daily breakfast, four lunches and three dinners with your fellow hikers
Wake up to delicious daily continental-style breakfast, enjoy cereals and porridge, stewed fruits, toast with a variety of condiments, freshly brewed coffee and a selection of teas. Fuel up with four lunches throughout your tour, plus enjoy nibbles and fresh fruit during breaks, and a kettle is always ready to boil for teas, coffees or hot chocolates.
Enjoy nightly multi-course dinners focused on local produce prepared by your guides. Feast on cuisine which could include a local Tasmanian barbecued steak, chicken korma, succulent local salmon, classic pavlova, delicious maple-baked apples and much more.
The Adventure – Admire white sand beaches and incredible flora and fauna
Take in diverse landscapes including river, forest, foreshore, wildflowers and ocean during this exciting four-day tour. Start your hikes feeling the white sand beneath your feet as you walk from the remote coastal conservation area of Musselroe Bay to Boulder Point, admiring picturesque lagoons and dramatic headlands as you go.
Soak up the view from the peak of Mt. William (216m), where, depending on the weather, you can admire panoramic vistas across the coast, inland and the Bass Strait islands to the north.
Enjoy a scenic walk from Boulder Point to Cobbler Rocks, Cod Bay and Deep Creek in Mt. William National Park, with its beautiful beaches and plentiful wildlife – including kangaroos, wallabies, wombats, Tasmanian devils, birds and more.
Discover the pink granite lighthouse of Eddystone Point, which dates back to 1889. From Deep Creek, head south to the beautiful Anson's Bay where a plethora of birdlife resides, including the superb blue wren, and flame, dusky and scarlet robins.
Why you should book with us