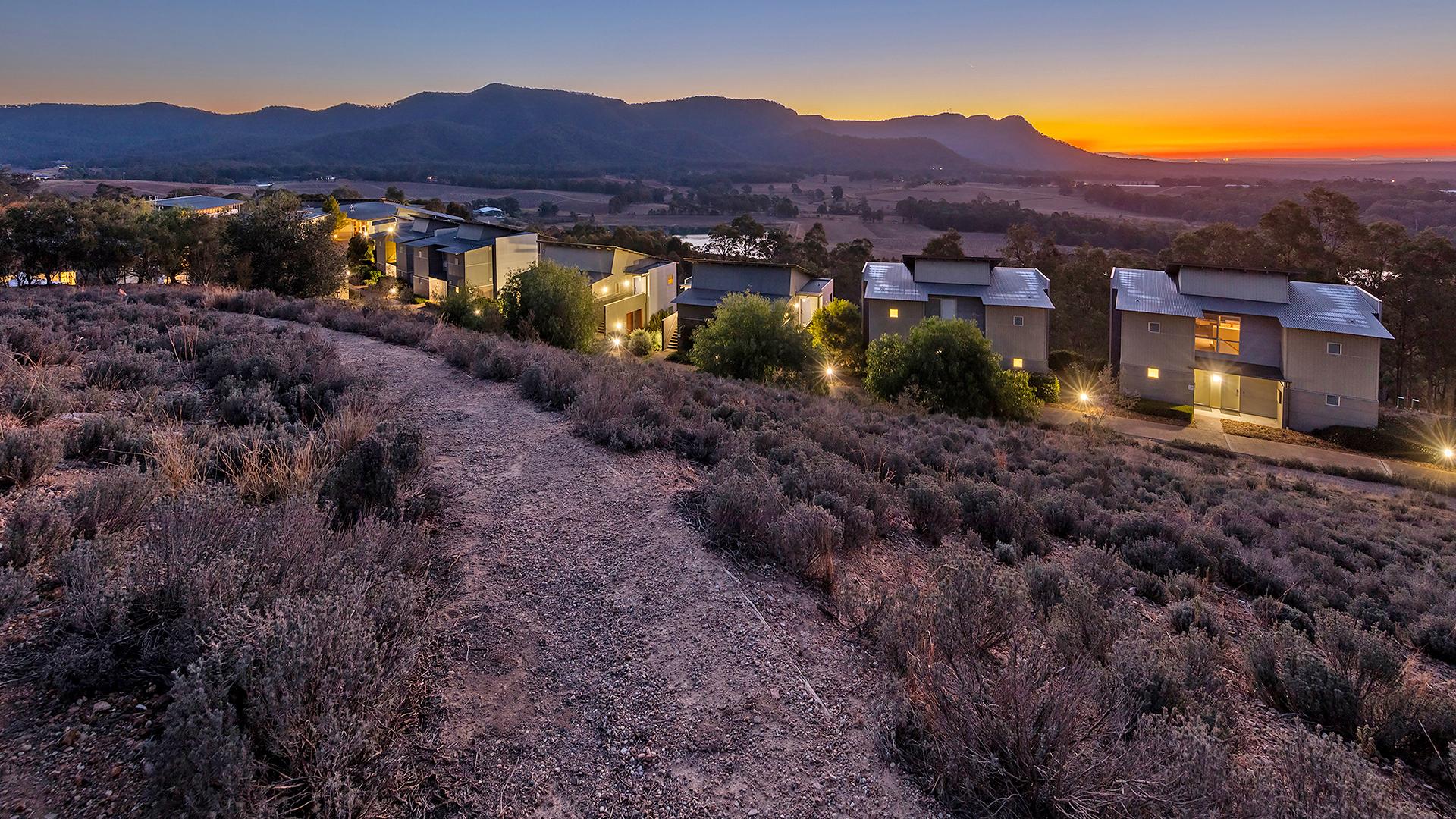 All-Inclusive Hunter Valley Wellness Retreat with Mind & Body Classes & Spa Credit
Travel until
Buy now, choose dates later
Lock it in today, choose dates when you're ready
Nestled in the picturesque Hunter Valley — Australia's oldest wine-making region — Elysia Wellness Retreat is a welcome escape from reality. Experience laidback, all-inclusive luxury staying at TripAdvisor's #1 hotel in Pokolbin, where you can relax, recharge and reset.
Surrounded by panoramic views of wine country, this retreat focuses on yoga, rest and wholesome meals to soothe your soul. Enjoy all-inclusive daily gourmet breakfast, lunch and dinner with morning and afternoon tea, one A$50 credit per person, per stay to put towards spa and wellness experiences, a daily mind and body program of pilates, yoga and guided meditation, plus access to the onsite spa, activity studios, resort pools and relaxation lounges.
Travelling solo? Choose our luxury Solo Wellness Retreat package, a chance to take time that's just for you.
Wants some more 'me' time? Upgrade to the indulgent five-night escape with solo and couple options available. Plus, enjoy A$150 spa credit per person, per stay, for that added touch of luxury.
package Options
SOLO WELLNESS RETREAT
One-Bedroom Suite — Solo — Two Nights
Inclusion highlights:
Inclusions valid for one person
Daily all-inclusive gourmet breakfast, lunch and dinner with morning and afternoon tea
One A$50 credit towards spa and wellness experiences
Mind and body program including pilates, sunrise tai chi, yoga and guided walks
WELLNESS RETREAT FOR TWO
One-Bedroom Suite — Two Nights
Inclusion highlights:
Inclusions valid for two people
Daily all-inclusive gourmet breakfast, lunch and dinner with morning and afternoon tea
One A$50 credit per person, per stay, towards spa and wellness experiences
Mind and body program including pilates, sunrise tai chi, yoga and guided walks