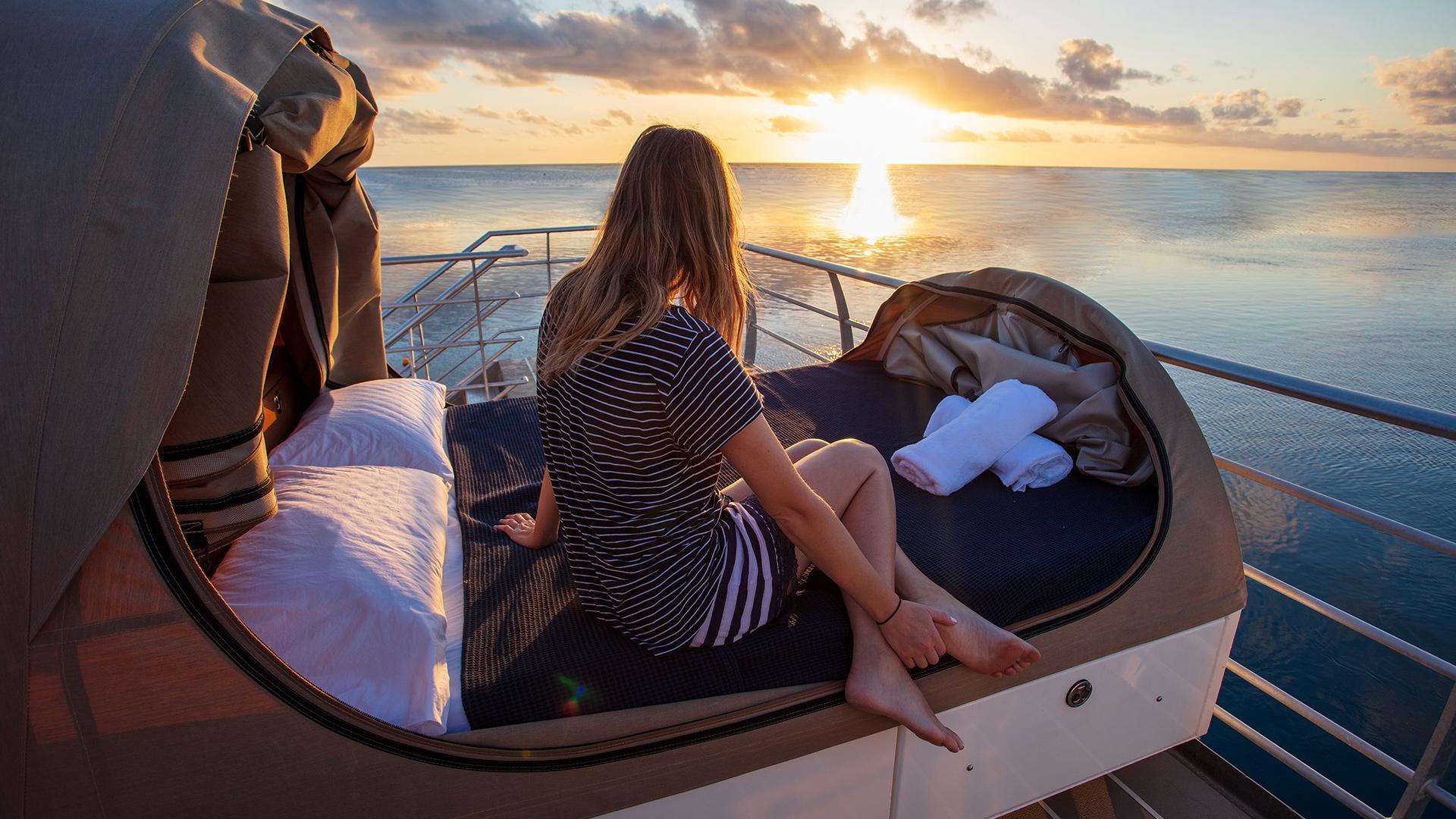 Great Barrier Reef, Queensland • view map
Reefsleep — Cruise Whitsundays
Once-in-a-Lifetime Great Barrier Reefsleep Overwater Stay with All-Inclusive Dining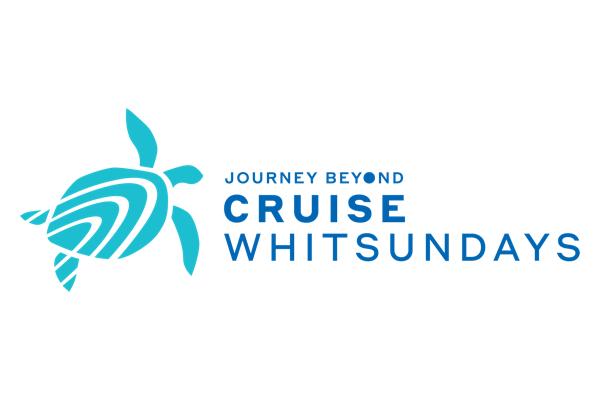 Watch the sun melt into the glittering Coral Sea and marvel at the galaxy of stars twinkling above on this intimate (max. 28 travellers overnight), once-in-a-lifetime overwater experience in the middle of the Great Barrier Reef. Sleep under the stars on the exclusive Reefworld pontoon at Hardy Reef, be spoiled with all-inclusive drinks and dining and a return Whitsundays cruise from Airlie Beach to the pontoon, and enjoy exclusive access to the reef at sunset after the day-trippers return to shore.
This unmissable two-day/one-night Reefsleep — Cruise Whitsundays experience includes an overnight stay for one in a Reefbed on the top deck, a welcome cocktail per adult, return scenic Whitsunday cruise to the mesmerising outer reef and complimentary snorkelling with all gear provided. Enjoy access to the underwater observatory, a semi-submarine guided tour, all-inclusive dining with included beer and wine, a souvenir pack and the Environmental Management Charge included.
Getting there is easy: with a return scenic Whitsunday cruise included in your stay, departing from Port of Airlie and stopping via Hamilton Island, reaching the exclusive Reefworld pontoon at Hardy Reef is effortless.
Travelling as a couple? Choose the package valid for two adults (aged 12 years and over), sharing one bed.
Time limited offer
1 Night From
Valued up to US$610
Sold Out
package Options
REEFSLEEP — SOLO TRAVELLER
Reefbed (solo traveller)
1 Night From
Valued up to US$610
Sold out
Inclusion highlights:
Inclusions valid for one adult
All-inclusive dining with two morning and afternoon teas, two lunches, one dinner and one breakfast
All drinks, including beer and wine, with one welcome cocktail per adult
Scenic return Whitsundays cruise to Hardy Reef (departing from Port of Airlie and Hamilton Island)
REEFSLEEP — TWO PEOPLE
Reefbed (twin share)
1 Night From
Valued up to US$927
Sold out
Inclusion highlights:
Inclusions valid for two people (sharing one bed)
All-inclusive dining with two morning and afternoon teas, two lunches, one dinner and one breakfast
All drinks, including beer and wine, with one welcome cocktail per adult
Scenic return Whitsundays cruise to Hardy Reef (departing from Port of Airlie and Hamilton Island)