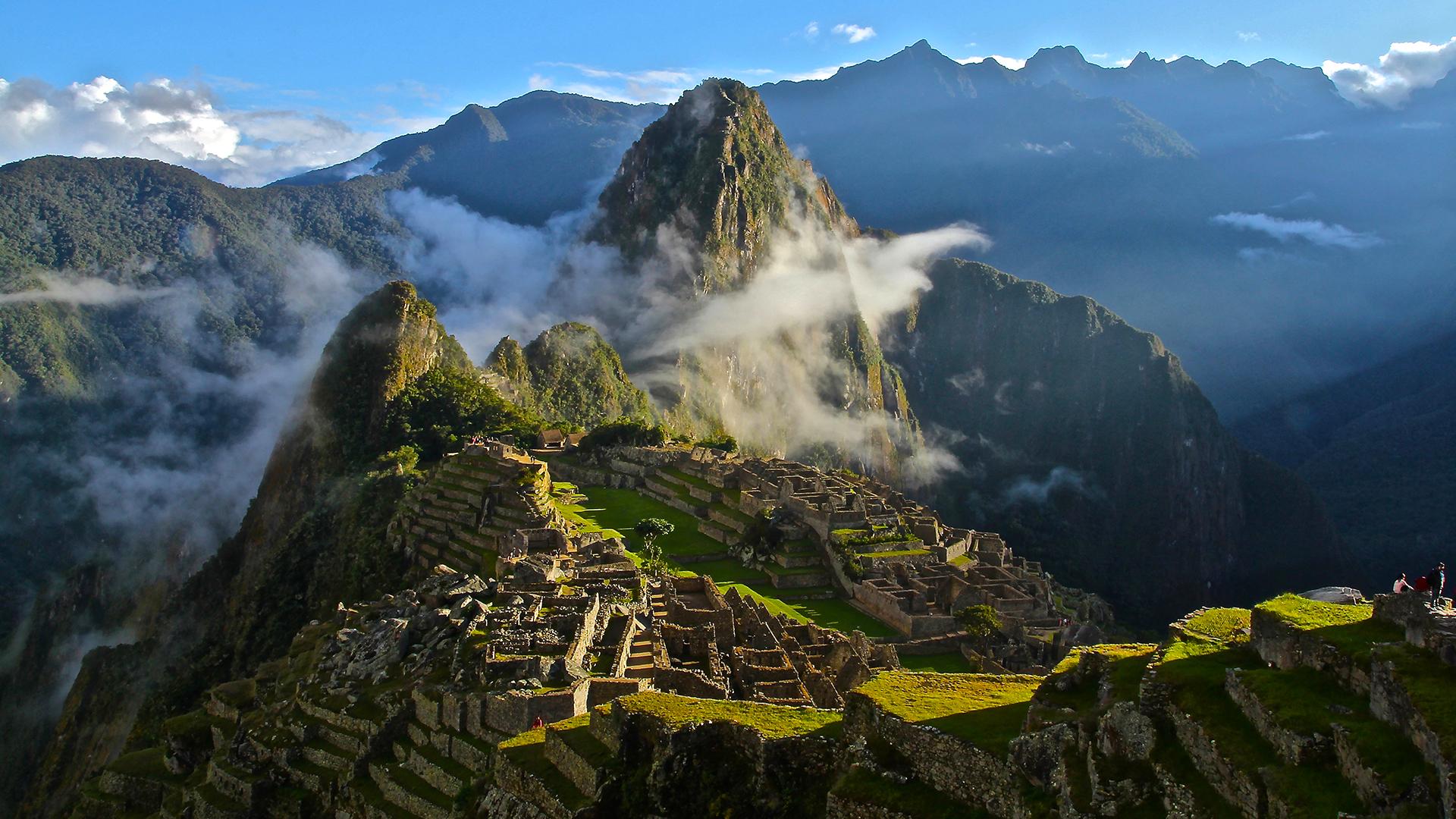 Peru: 9-Day Luxury Small Group Tour Through Lima, Cusco and Machu Picchu with Belmond Andean Explorer Train Journey
Embark on an unforgettable journey through the awe-inspiring scenery of Peru on a nine-day, luxury small-group tour (max. 16 travellers). Discover rich history, ancient Inca artifacts and taste delectable local cuisine as you explore some of the country's most iconic sights and cities, from the UNESCO World Heritage Centre of Lima, to Cuzco – the oldest inhabited city in South America, all the way to the misty peaks of the ancient citadel of Machu Picchu. Taste traditional Peruvian delicacies, embrace the local culture and soak up the scenery of this sought-after destination on a spectacular train ride aboard the iconic Belmond Hiram Bingham train. Your tour includes eight nights of luxury handpicked accommodation, daily breakfast, a selection of gourmet experiences, local expert English-speaking guides, all sightseeing and entrance fees, an internal flight from Lima to Cusco private transportation throughout and so much more.
Extend your stay in South America by taking an incredible overnight train journey to the majestic Lake Titicaca onboard the luxurious Belmond Andean Explorer, and then discover the city of La Paz in Bolivia.
package Options
9 Days from
Valued up to US$6,260
Sold out
Inclusion highlights:
This package is valid for one person based on twin share - you must purchase two packages
Eight nights of luxury five-star accommodation including two nights at AC Hotel by Marriott Miraflores in Lima, two nights at Aranwa Hotel in Urubamba, one night at Sumaq Luxury Edition in Machu Picchu and three nights at Aranwa Hotel Cusco
Daily breakfast and exclusive dining experiences including a bespoke lunch crafted with local organic produce at Iskay in Maras, lunch in a traditional Hacienda and an exquisite dinner with a view on board the luxurious Hiram Bingham Train
An internal flight from Lima to Cuzco
13 Days from
Valued up to US$8,345
Sold out
Inclusion highlights:
This package is valid for one person based on twin share - you must purchase two packages
Eight nights of luxury five-star accommodation including two nights at AC Hotel by Marriott Miraflores in Lima, two nights at Aranwa Hotel in Urubamba, one night at Sumaq Luxury Edition in Machu Picchu and three nights at Aranwa Hotel Cusco
Daily breakfast and exclusive dining experiences including a bespoke lunch crafted with local organic produce at Iskay in Maras, lunch in a traditional Hacienda and an exquisite dinner with a view on board the luxurious Hiram Bingham Train
An internal flight from Lima to Cuzco
9 Days from
Valued up to US$9,125
Sold out
Inclusion highlights:
Packages valid for one person (solo traveller)
Eight nights of luxury five-star accommodation including two nights at AC Hotel by Marriott Miraflores in Lima, two nights at Aranwa Hotel in Urubamba, one night at Sumaq Luxury Edition in Machu Picchu and three nights at Aranwa Hotel Cusco
Daily breakfast and exclusive dining experiences including a bespoke lunch crafted with local organic produce at Iskay in Maras, lunch in a traditional Hacienda and an exquisite dinner with a view on board the luxurious Hiram Bingham Train
An internal flight from Lima to Cuzco
SOLO TRAVELLER - EXTENSION
13 Days from
Valued up to US$13,180
Sold out
Inclusion highlights:
Packages valid for one person (solo traveller)
Eight nights of luxury five-star accommodation including two nights at AC Hotel by Marriott Miraflores in Lima, two nights at Aranwa Hotel in Urubamba, one night at Sumaq Luxury Edition in Machu Picchu and three nights at Aranwa Hotel Cusco
Daily breakfast and exclusive dining experiences including a bespoke lunch crafted with local organic produce at Iskay in Maras, lunch in a traditional Hacienda and an exquisite dinner with a view on board the luxurious Hiram Bingham Train
An internal flight from Lima to Cuzco