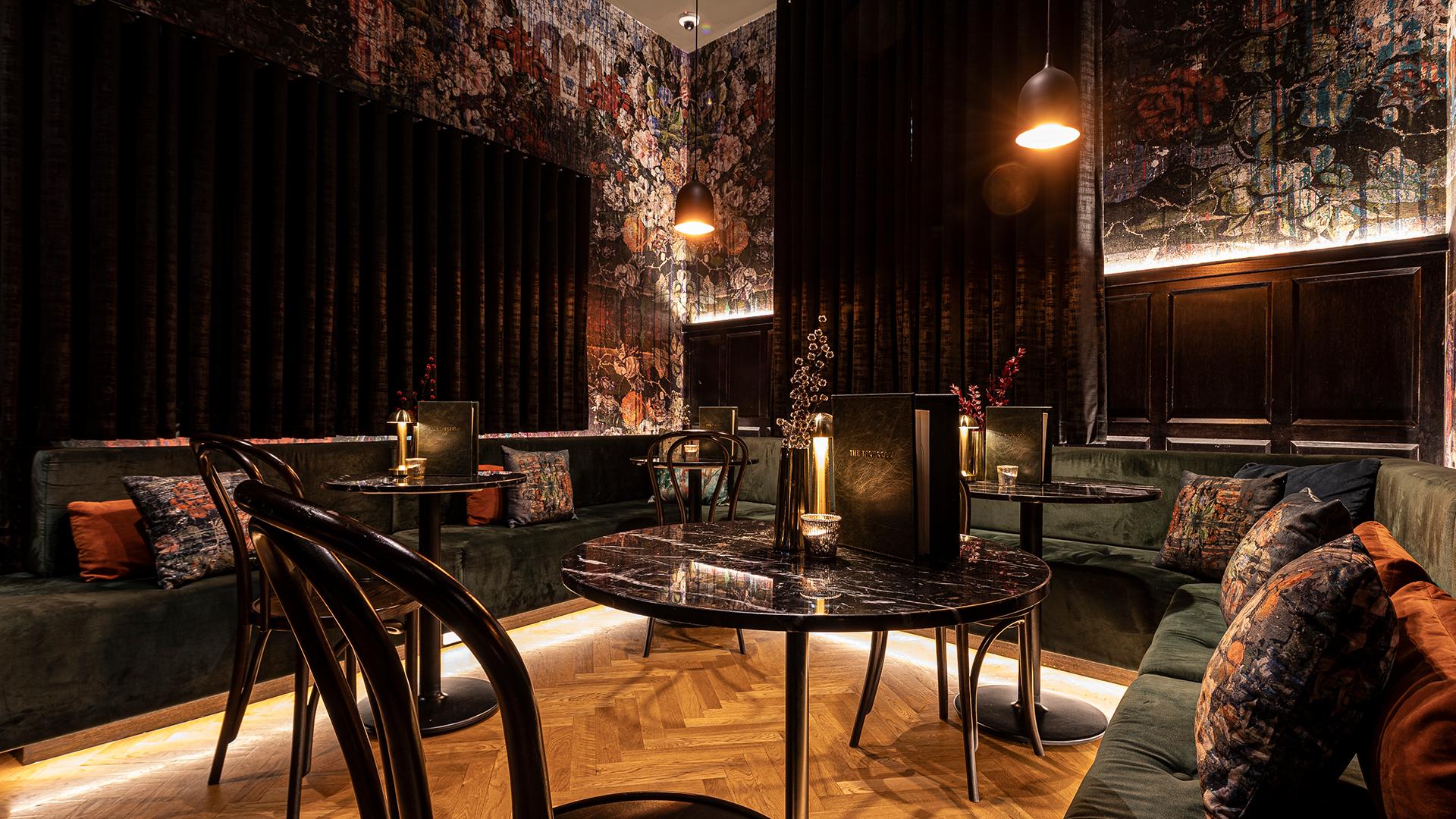 The Inchcolm by Ovolo
Brisbane Award-Winning The Inchcolm by Ovolo Glamour with Daily Breakfast & Nightly Drinks

Impeccable charm and award-winning luxury go hand-in-hand at The Inchcolm by Ovolo — a classically boutique abode perched above Brisbane's CBD and winner of Best Deluxe Accommodation 2021 by the Queensland Hotel Association Awards. The neo-Georgian design with an edge pays homage to the building's rich heritage through its original architecture, eclectic flare and The Inchcolm Bar that brings back the golden age of bistro dining with timeless classics and a carefully crafted cocktail menu. Old-world touches are complemented by an array of ultra-modern amenities, from Apple TVs to superspeed Wi-Fi, plus an eye-catching range of electric art pieces, including photos by Enrique Rottenberg, in every room.
Winner of a Tripadvisor Travellers' Choice, Best of the Best 2021 award (placing it among the top 1% hotels worldwide on the review site) and voted one of the top hotels in the city, this award-winning luxury launchpad is perfectly positioned for exploring the best of Brisbane and its surroundings. Find the bustle of Queen Street Mall or the serenity of the City Botanic Gardens within 20 minutes on foot and retire to your suite by night to experience the height of art-inspired elegance.
Your handpicked inclusions:
Start the day with a delicious daily à la carte breakfast per person
Raise a glass nightly with one martini with canapés each during martini hour at The Inchcolm Bar
Enjoy complimentary self-parking onsite
Help yourself to goodies from the complimentary Candy Bar in the lobby
Relax until the very last moment with leisurely 12pm late checkout
Travelling with friends or family? Upgrade to a Two-Bedroom Heritage Suite for up to four guests.
Tripadvisor Travellers' Choice, Best of the Best 2021 Top 25 Hotels — Australia
package Options
Select your package type
AWARD-WINNING HERITAGE ESCAPE
Heritage Suite
Effortlessly blending comfort and style, each charming Heritage Suite features avant-garde design and modern touches
Room Size: 19 m²
Inclusion highlights:
Daily à la carte breakfast
One nightly drink per person with canapés during martini hour
Complimentary self-parking onsite
Complimentary candy bar in the lobby
Guaranteed 12pm late checkout
Check-in: 2pm
Inclusions valid for up to two guests
Large Heritage Suite
Unwind in a luxurious Large Heritage Suite, featuring a workstation, the latest tech (including Apple TV) and ample space for relaxation
Room Size: 22 m²
Inclusion highlights:
Daily à la carte breakfast
One nightly drink per person with canapés during martini hour
Complimentary self-parking onsite
Complimentary candy bar in the lobby
Guaranteed 12pm late checkout
Check-in: 2pm
Inclusions valid for up to two guests
Two-Bedroom Heritage Suite
Perfect for those who crave privacy and space to move, this quirky suite exudes a unique charm across its two bedrooms, lounge area and stylish bathroom
Room Size: 44 m²
Inclusion highlights:
Daily à la carte breakfast
One nightly drink per person with canapés during martini hour
Complimentary self-parking onsite
Complimentary candy bar in the lobby
Guaranteed 12pm late checkout
Check-in: 2pm
Inclusions valid for up to four guests
City View Loft Suite
An elevated split-level suite located on the hotel's top floor, boasting ample space, elegant furnishings, a lounge area and sleek bathroom
Room Size: 57 m²
Inclusion highlights:
Daily à la carte breakfast
One nightly drink per person with canapés during martini hour
Complimentary self-parking onsite
Complimentary candy bar in the lobby
Guaranteed 12pm late checkout
Check-in: 2pm
Inclusions valid for up to two guests
*Price is indicative and based on sample return fares (inclusive of booking fees on Low Cost Carriers). To view live pricing, conduct a full search. Luxury Escapes full Terms and Conditions apply