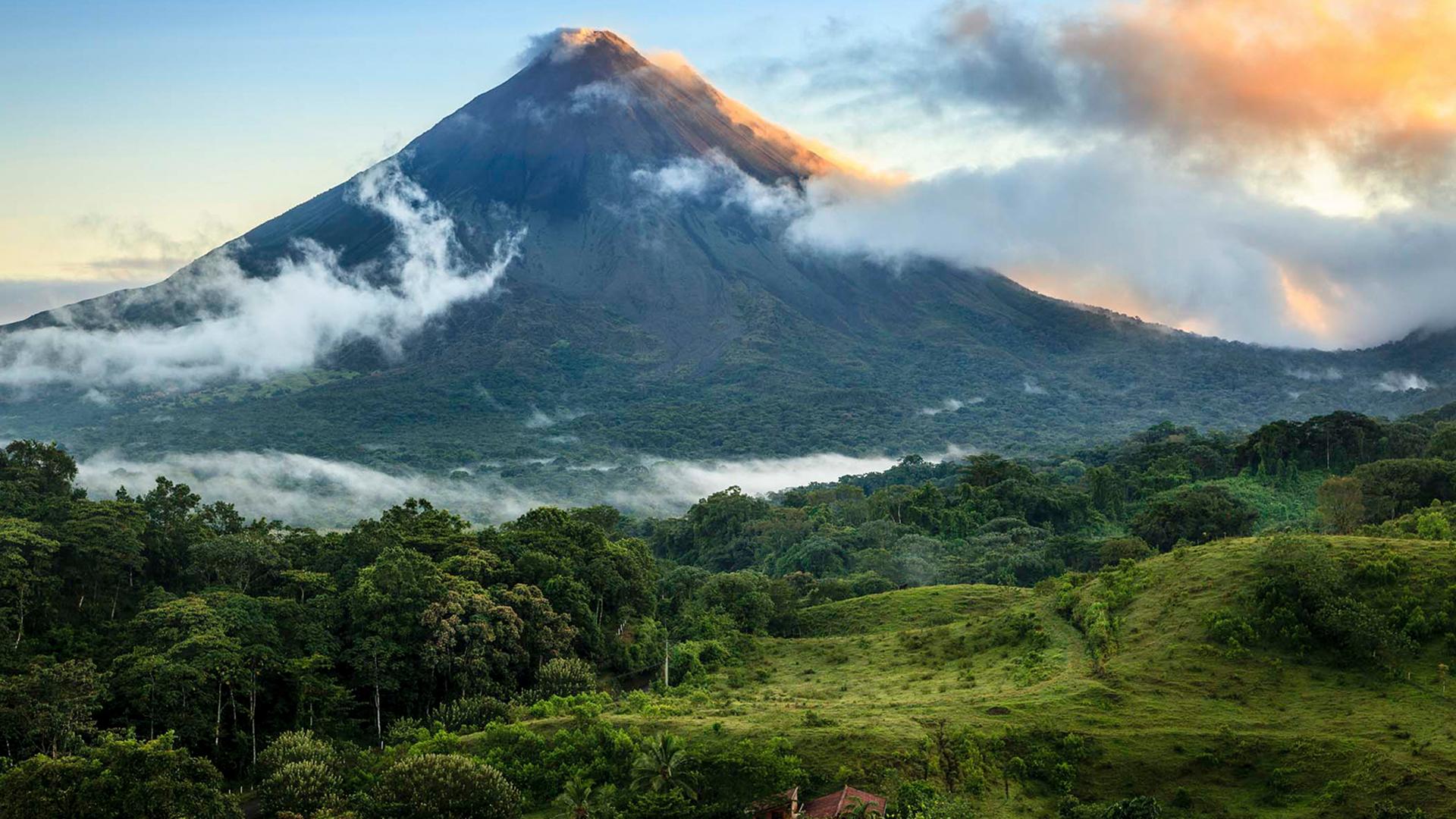 Costa Rica: An 8-Day Luxury Small-Group Tour of Tropical Beauty, Unique Wildlife and Unmissable Insider Experiences
Sink into the pura vida (pure life) on an eight-day, luxury small-group tour (max. 16 travellers) of Costa Rica — taking first position on Condé Nast Traveler's 'The 40 Most Beautiful Countries in the World' list for 2019 and featured as one of Lonely Planet's top 10 countries in its 'Best of Travel 2020'. A tropical slice of paradise, Costa Rica is a nature lover's dream: discover some of Central America's most impressive and bio-diverse conservation areas, including Tortuguero National Park with its 11 spectacular habitats, Arenal Volcano National Park, home to the eponymous volcano where you can zipline over the treetops, and Monteverde Cloud Forest, home to the elusive jaguar and puma.
Includes seven nights of premium accommodation, daily breakfast and gourmet dining experiences as per the itinerary, the services of expert English-speaking guides throughout, private airport transfers, entrance fees and so much more.
Panama Extension: Expand your adventure and unearth the world-renowned Panama Canal, stroll past the ruins of Panamá Viejo (Old Quarter), meet the Emberá tribe and sail above the canopies of Gamboa Rainforest.
package Options
Inclusion highlights:
Packages valid for one person (twin-share) – you must purchase two packages
Seven nights of deluxe accommodation in San José, Tortuguero, Arenal Volcano National Park and Monteverde Cloud Forest
Daily breakfast, three lunches and three dinners
Experience the extraordinary biodiversity of Braulio Carrillo National Park
Inclusion highlights:
Packages valid for one person (twin-share) – you must purchase two packages
Seven nights of deluxe accommodation in San José, Tortuguero, Arenal Volcano National Park and Monteverde Cloud Forest
Daily breakfast, three lunches and three dinners
Experience the extraordinary biodiversity of Braulio Carrillo National Park
LOW SEASON — SOLO TRAVELLER
Inclusion highlights:
Packages valid for one person (solo traveller)
Seven nights of deluxe accommodation in San José, Tortuguero, Arenal Volcano National Park and Monteverde Cloud Forest
Daily breakfast, three lunches and three dinners
Experience the extraordinary biodiversity of Braulio Carrillo National Park
HIGH SEASON — SOLO TRAVELLER
Inclusion highlights:
Packages valid for one person (solo traveller)
Seven nights of deluxe accommodation in San José, Tortuguero, Arenal Volcano National Park and Monteverde Cloud Forest
Daily breakfast, three lunches and three dinners
Experience the extraordinary biodiversity of Braulio Carrillo National Park