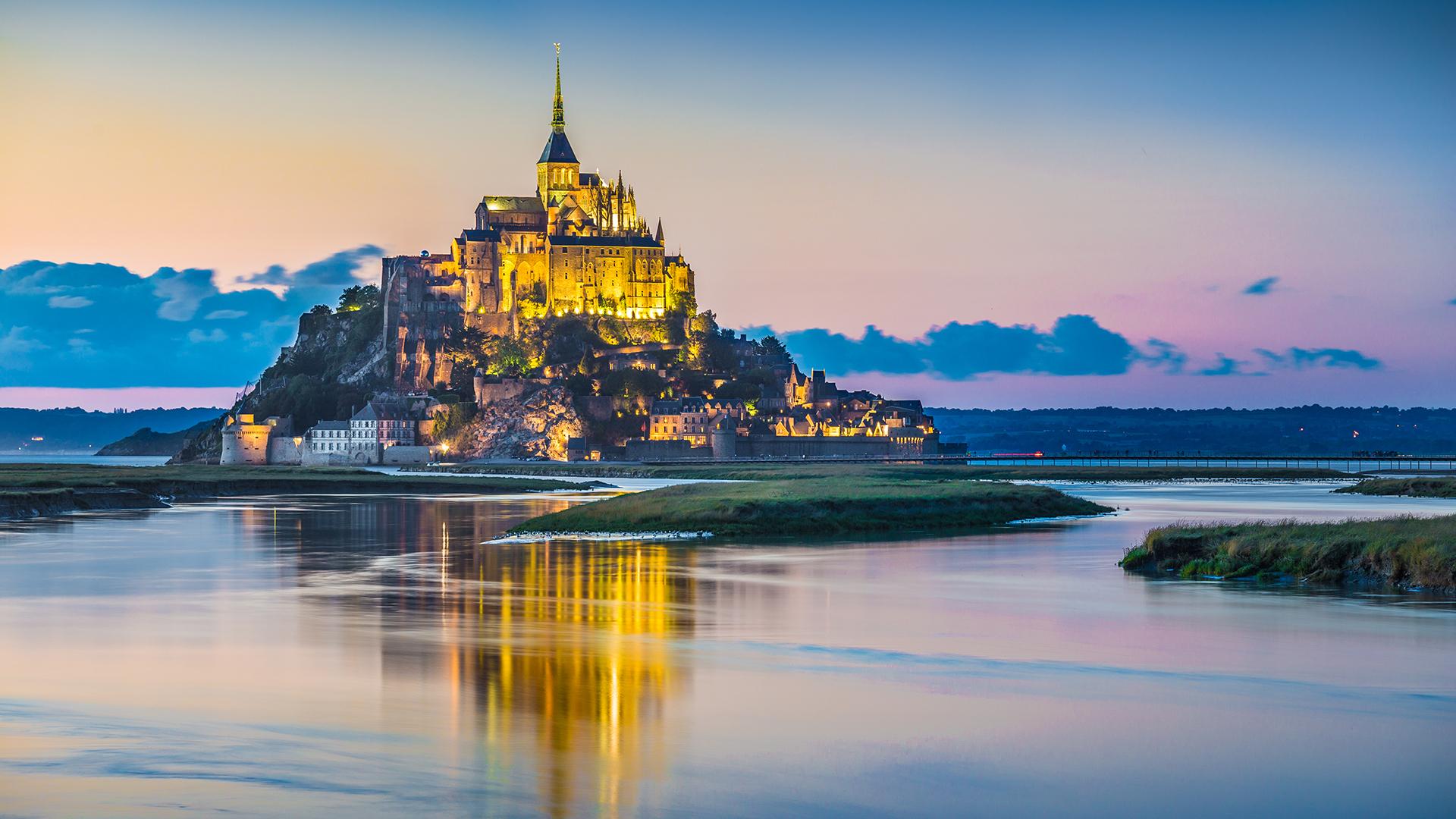 Loire Valley & Normandy: 7-Day Luxury Small-Group Tour with Château Tours & Wine Tastings
Uncover the splendour, style and gastronomy of France on a 7-day luxury small-group tour (max. 16 travellers), taking you on an enchanting journey through the Loire Valley and Normandy – two regions sprinkled with aristocratic châteaux, vineyards, medieval cities and impressive scenery.
Discover why kings, queens and nobles called the idyllic Loire Valley home as you wander the spectacular halls and perfectly manicured gardens of the châteaux of Azay-le-Rideau, Chenonceau and Chambord. Embark on a gastronomical journey of fine wines, delectable cheeses and aromatic Calvados on an unforgettable experience in some of Normandy's traditional fromageries and distilleries, admire the beauty of Le Mont-Saint-Michel, then step back in history with a visit to the landing beaches of Normandy, remembering the beginning of the end of WWII.
Includes six nights of premium accommodation, daily breakfast and memorable dining experiences, wine tastings, private transfers and transportation throughout the tour, English-speaking expert local guides, sightseeing, entrance fees, incredible insider experiences and so much more.
Your journey takes you to: Amboise – Chinon – Azay-le-Rideau – Le Mont-Saint-Michel – Bayeux – Landing Beaches of Normandy.
Paris extension available, check the itinerary for more details.
package Options
Inclusion highlights:
Packages valid for one person (twin share) – you must purchase two packages
Inclusion highlights:
Packages valid for one person (solo traveller)
Rich history, opulent châteaux, glittering architecture and fine gastronomy all come together on this luxurious French voyage, through regions where kings and queens established castles and palaces, the hills are greener and beautifully-kept vineyards produce some of the country's finest wines.
From fairytale châteaux with impressive halls to the mysterious beauty and fascinating scenery of Le Mont-Saint-Michel, traditional fromageries to enchanting cities steeped in history, the best of France is yours to explore and enjoy on this 7-day luxury small-group tour.
Your Package Includes:
Six nights of premium accommodation throughout the tour
Daily breakfast, plus additional dining experiences including a wine tasting at the historic wine cellar of Caves Duhard and an exquisite French gastronomical experience with a cheese and Calvados tasting in Normandy's oldest fromageries and distilleries
Discover the medieval town of Chinon, bejewelled with medieval buildings and winding streets
Wander the halls and manicured gardens of Château d'Azay-le-Rideau, set on an island in the middle of the Indre River
Enjoy a guided tour of Château de Chenonceau, one of the most sought-after attractions in France after the Palace of Versailles
Wander the halls of the biggest château in the region, the majestic, UNESCO World Heritage-Listed Château de Chambord
Discover the power of tides with a visit to UNESCO World Heritage-listed Le Mont-Saint-Michel
Uncover the history of D-Day with visits to the landing beaches of Normandy
Admire the famous Bayeux Tapestry and enjoy a guided tour of the town
Private return airport transfers
Private air-conditioned transportation throughout the tour
The services of expert local, English-speaking guides
All sightseeing and entrance fees
Insider experiences
The Extension – Discover the City of Lights
No trip to France would be complete without a visit to its dazzling capital city, Paris. Extend your tour and spend three days in Paris, a city where more than a millennium's worth of history meets one of Europe's most modern cultures. Enjoy a private guided city tour and spend a half-day visiting the majestic Palace of Versailles – a baroque masterpiece and one of France's most incredible sights.
Your Extended Packages Includes:
Three nights of premium accommodation in Paris
Daily breakfast
A private guided tour of Paris' most iconic sights and most affluent neighbourhoods
A half-day tour of the magnificent Palace of Versailles, including visits to the famed Hall of Mirrors
Why you should book with us
Best Price Guarantee
Found a better price? We'll match it… plus more.
Handpicked Partners
We work with the world's most loved brands in travel
Curated By Tour Experts
Saving you time researching and planning