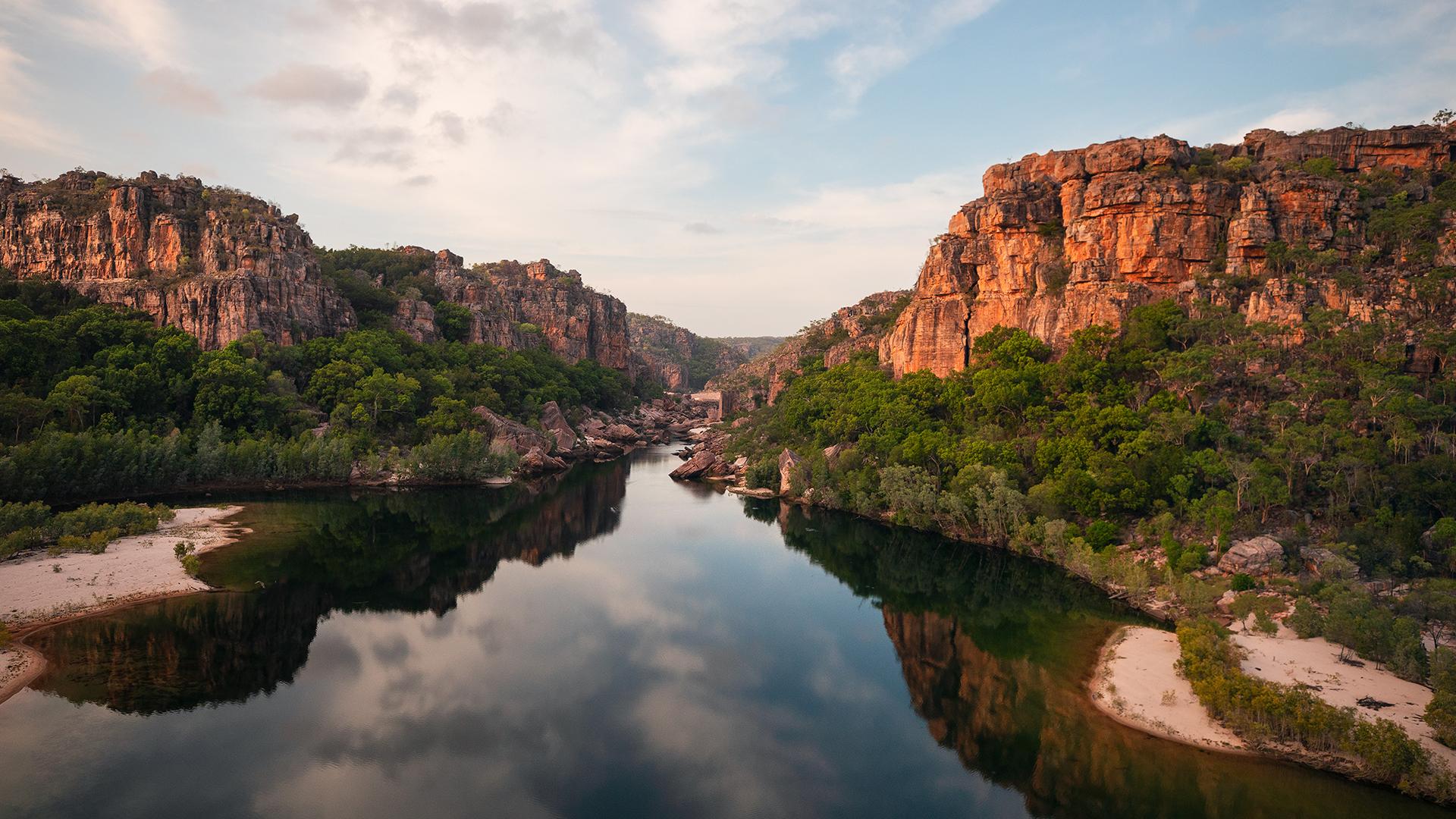 Top End: 3-Day Cultural Tour with Kakadu National Park, Tiwi Islands & Yellow Water Billabong Cruise
There's never been a better time to discover your own backyard – and Australia's incredibly rich history awaits on this three-day Top End tour. Delve into Aboriginal culture as you explore the UNESCO World Heritage-listed Kakadu National Park, where some of the world's best-preserved rock art has been on display for 20,000 years. Soak up the tropical beauty of the Northern Territory with cruises on the Yellow Water Billabong and East Alligator River, spotting saltwater crocodiles and colourful birdlife along the way.
Tap into the stories of the Traditional Owners of the land as you journey to the Tiwi Islands, where local residents await to welcome you with a totem dance performance and smoking ceremony. This is truly an unforgettable slice of Australian culture and history.
Your tour includes:
Two nights of premium accommodation in Kakadu and Darwin
Three delicious lunches and a tasting of local billy tea
Visit the Warradjan Aboriginal Cultural Centre to discover the stories of the Traditional Owners of Kakadu
Cruise the Yellow Water Billabong with its dramatic scenery
Discover the ancient rock art of Nourlangie and Ubirr in Kakadu National Park
Enjoy a Guluyambi Cultural Cruise on the East Alligator River, with a special visit to Arnhem Land
Immerse yourself in Aboriginal culture at Marrawuddi art gallery, Jabiru
Embark on a locally guided tour of the Aboriginal community of Wurrumiyanga
Experience a smoking ceremony and totem dance welcome on the Tiwi Islands
Travel on an air-conditioned coach and return ferry to the Tiwi Islands
The services of experienced driver-guides
National park ticket and entry fees for destinations specified in the itinerary
Your journey takes you to: Darwin – Kakadu – Darwin – Tiwi Islands – Darwin.
Book with confidence: If you are unable to travel as a result of Government travel restrictions, Luxury Escapes will assist you with a date change, provide you with a credit or process a refund for your booking less any non-recoverable costs. See Fine Print for details.
package Options
3 Days from
Valued up to US$913
Sold out
Inclusion highlights:
Inclusions valid for one person (twin share) – you must purchase two packages
Two nights of premium accommodation in Kakadu and Darwin
Three delicious lunches and a tasting of local billy tea
Visit the Warradjan Aboriginal Cultural Centre to discover the stories of the Traditional Owners of Kakadu
3 Days from
Valued up to US$1,185
Sold out
Inclusion highlights:
Inclusions valid for one person (solo traveller)
Two nights of premium accommodation in Kakadu and Darwin
Three delicious lunches and a tasting of local billy tea
Visit the Warradjan Aboriginal Cultural Centre to discover the stories of the Traditional Owners of Kakadu