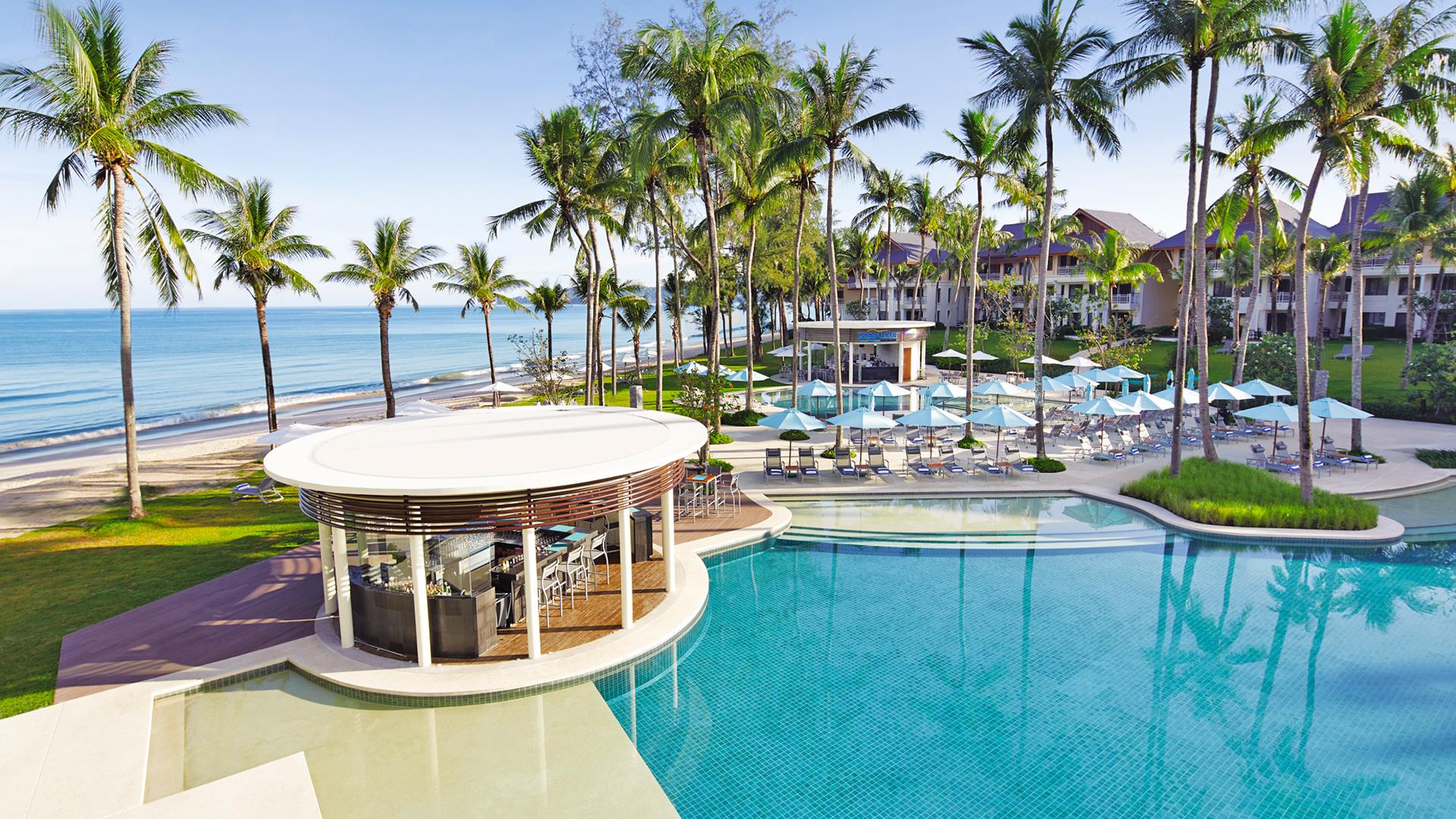 Five-Star Beachfront Phuket with All-Inclusive Dining and Daily Cocktails
Travel until
Buy now, choose dates later
Lock it in today, choose dates when you're ready
Escape to the five-star Outrigger Laguna Phuket Beach Resort – exclusively located in the renowned Laguna Phuket complex – and indulge in a quintessential Thai beachfront break nestled amid acres of tropical gardens. Stay in a Lagoon View Room and indulge with all-inclusive dining (daily breakfast, lunch and dinner), one daily cocktail per adult, 30% off any additional food and drinks, and a convenient airport pick-up.
Travelling with family? Two kids (aged 11 years and under) stay free on a daybed with breakfast, free daily kids' club and transfer included.
Looking for pure indulgence? A VIP club upgrade with nightly free-flow cocktails is available (children included in the package are permitted in the lounge free of charge).
package Options
SUN & SAND ESCAPE
Lagoon View Room
3 Nights From
Valued up to NT$37,800
Sold out
Earn 503 KrisFlyer miles
Inclusion highlights:
Inclusions valid for two adults
Two children (aged 11 years and under) stay free on existing daybed with breakfast, daily kids' club and transfer included
All-Inclusive Dining: daily buffet breakfast at Locavore, daily one-course lunch, and choice of two-course dinner or evening buffet across three restaurants - Locavore, Mediterranean restaurant Metzo's or beachfront Edgewater
One daily cocktail per adult at Icon Bar or Edgewater Bar
OCEAN VIEW UPGRADE
Ocean View Room
3 Nights From
Valued up to NT$40,320
Sold out
Earn 571 KrisFlyer miles
Inclusion highlights:
Inclusions valid for two adults
Two children (aged 11 years and under) stay free on existing daybed with breakfast, daily kids' club and transfer included
All-Inclusive Dining: daily buffet breakfast at Locavore, daily one-course lunch, and choice of two-course dinner or evening buffet across three restaurants - Locavore, Mediterranean restaurant Metzo's or beachfront Edgewater
One daily cocktail per adult at Icon Bar or Edgewater Bar
CLUB UPGRADE
Club Lagoon View Room
3 Nights From
Valued up to NT$47,250
Sold out
Earn 672 KrisFlyer miles
Inclusion highlights:
Inclusions valid for two adults
Two children (aged 11 years and under) stay free on existing daybed with breakfast, daily kids' club, lounge access and transfer included
Bonus Voyager 47 Club Lounge Access: daily à la carte breakfast option with free-flow Bloody Marys, nightly cocktails and tasting plates, daily light snacks, all-day soft and hot drinks, and more
All-Inclusive Dining: daily buffet breakfast at Locavore, daily one-course lunch, and choice of two-course dinner or evening buffet across three restaurants - Locavore, Mediterranean restaurant Metzo's or beachfront Edgewater